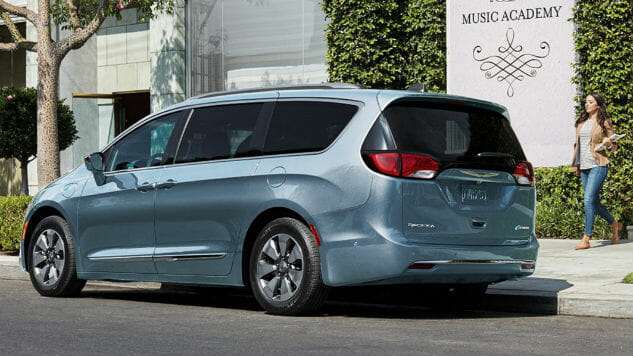 Don't call the Chrysler Pacifica a minivan. It might look like one, but this high-tech car has quite a few "firsts" and many innovations that make it more suitable for long car rides, daily commutes, and the one wonderful discovery I made when I tested one recently.
I used it as a recreational vehicle. I'm not sure if Chrysler had this in mind, but the truth is— they should market it that way as a side benefit. The vehicle is totally redesigned and new for this model year, a far cry from the original version my mother-in-law owns. Many of the best features came in handy on a recent bike camping trip to Lanesboro, Minnesota for a few days.
After pulling into a campsite, I joked with my wife about hooking up the sewer and the water lines. Other than those missing accoutrements, it is possible to fold all of the seats down so the entire back behind the front seats lay flush so you can roll out sleeping bags. The rear seats use a handy switch and fold into a cargo bay. The middle row seats are manual but also fold down into storage bins (which double as a good place to conceal bags of beef jerky and Arnold Palmer). I was impressed that the long cargo area worked so well for sleeping.
Another great feature? An on-board vacuum cleaner, which is ideal for cleaning up Cheetos and dog hair among many other uses. I remember Honda offered a rear vacuum cleaner at one time, but this one is situated right next to the second row seat and is easily accessible.
I also really liked the two screens on the back of the front seats. At night, my wife and I watched the latest Avengers movie with sweeping surround sound like we were at a drive-in movie theater. My only gripe here is that the Pacifica only runs for about 20 minutes before shutting down power, so I had to start the engine a couple of times to keep the battery from dying.
You don't really notice all of the perks right away, and like any really impressive new vehicle, the best features reveal themselves over time. There's a small holder for an umbrella next to the driver's seat. On those screens in front of the second row seats, there are games the kids can play like backgammon and one that's designed to encourage them to stop asking so often about how far it is to reach a destination (since the game tells them).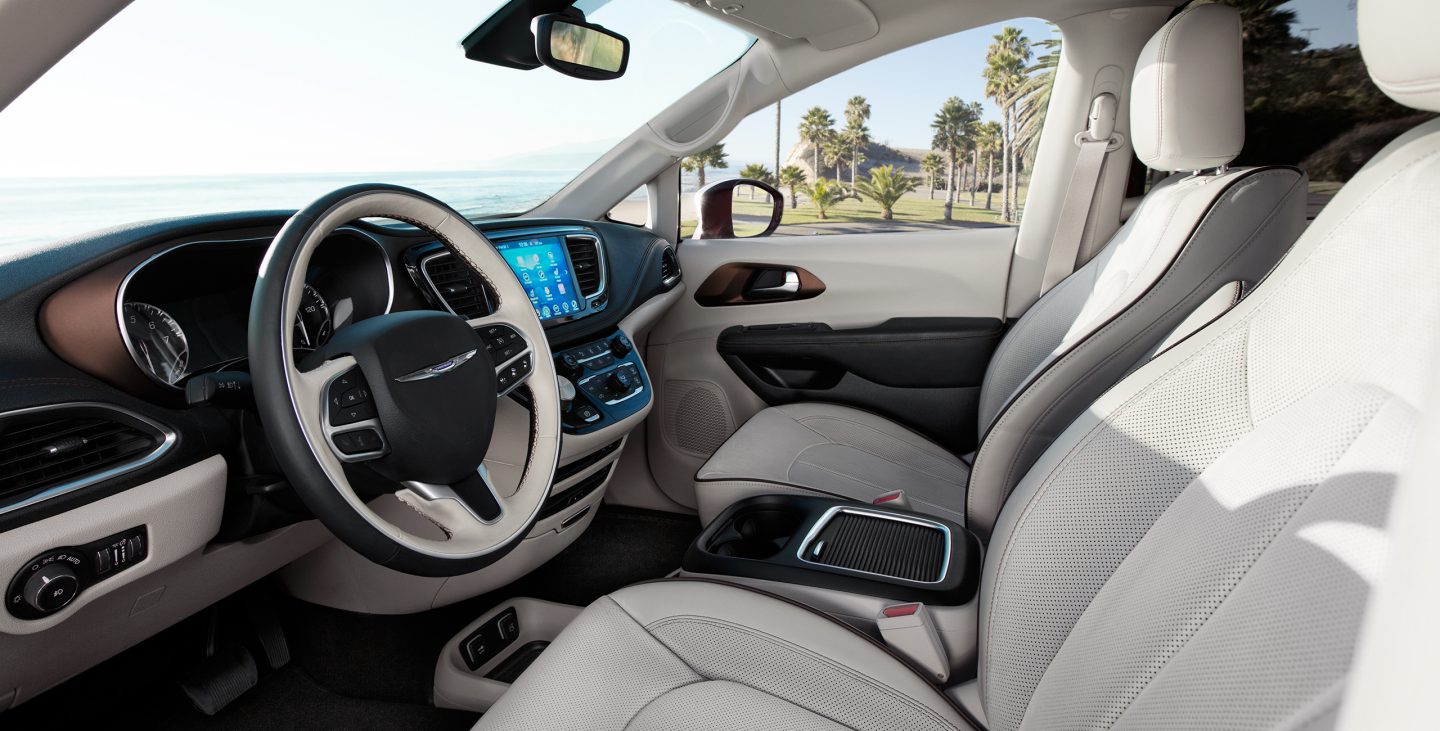 The Pacifica has HDMI hook-ups for a DVD player or any other device. We skipped the Xbox One this time but if you or your family took a long trip, I could see everyone in the back playing a few rounds of FIFA and not even realizing how long it takes to drive to Nebraska. I loved how smooth the ride felt for our long trip to Southern Minnesota, the Pacifica providing a suspension you don't normally find in an SUV or minivan like this. A recent test of a competing model made me think the suspension on these family vehicles are definitely not all the same.
Chrysler has made the family vehicle we all want—connections for consoles, USB ports everywhere, screens for over the road entertainment, and a vacuum cleaner. I plan to use one again for recreational use. Maybe Chrysler should think about those water line hook-ups.