High Places: 03/07-09/07
[Thrill Jockey]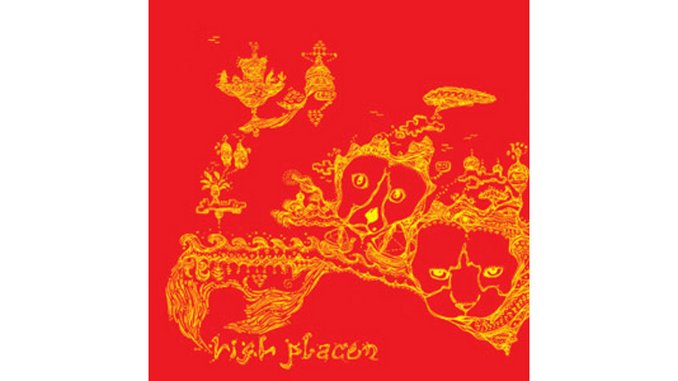 "Where the ocean meets the forest, this is where we sing our chorus"
No more scrounging around the interwebs for these tracks, as Brooklyn-based duo Mary Pearson and Robert Barber have officially released this collection of singles. The precursor to their debut full-length album that will drop Sept. 23, 03/07-09/07 offers a well-rounded introduction to the charming High Places.
The simplicity, and at times, sheer randomness, of their lyrics adds to their appeal. Storylines are driven by childlike wonder and questioning, so it's no wonder they were commissioned to write a song for Gilkey Elementary School, entitled "Jump In." Not only did they perform at the school in Plainwell, Mich., but other unique venues for this band have included a solar-powered sunrise concert in Brooklyn through Solar One.
Pearson's vocals add to the Technicolor imagery Barber creates with sabulous woodwinds and sun-washed drum beats ("Sandy Feat" or "Granola"). Recurring themes include insomnia ("Universe," "Shared Islands"), first steps ("Freaked Flight," "Jump In") and environmental consciousness ("Canary"). "Shared Islands" also showcases Pearson's range beyond the half-spoken cadence she uses on the majority of the record, to no detriment.
Organic and minimalist throughout, samples drift from faraway tropics to extraterrestrial orbits. Pearson sings musings to suit, with streams of consciousness that flow from gazing at clouds in the sky to existential yearnings about origins and final destinations ("Banana Slugs/Cosmonaut," for example). But even when caught up in dense subject matter, High Places remain airy thanks to their bright loops of sound.
Others Tagged With