The Concretes: WYWH
[Friendly Fire]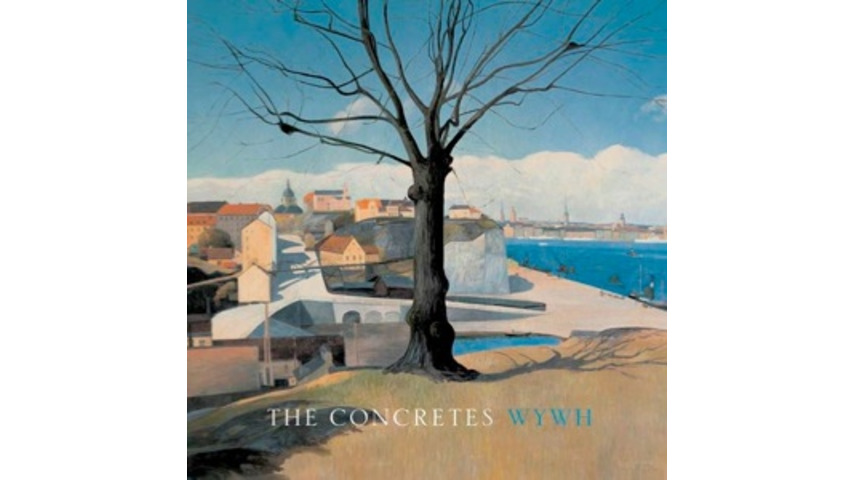 Remaining Concretes Fail to Leave an Impression
When Victoria Bergsman left the Concretes in 2006, she kicked off her solo career with a bang, contributing a verse to Peter Bjorn and John's "Young Folks" and releasing her own record the next year. Her former bandmates haven't had such an easy time. On Hey Trouble, their first album without Bergsman, they roughed up the polish of 2006's In Color by focusing on swirling, jangling pop/rock, with percussionist Lisa Milberg abandoning her drumsticks to become the band's new vocalist. The results were mixed, and WYWH—with its disco arrangements and moody textures—only partially steers the group back on course.
Don't pin the blame on Milberg, though. She sings with the audible pout of Camera Obscura's Tracyanne Campbell, continuing the Concretes' proud tradition of fusing melody with melancholia, and WYWH's slower pace suits her soft, boozy croon. In years past, the Concretes would've ornamented her voice with organs, brass, background vocals, and pop hooks galore. WYWH is the band's sparsest project to date, though, relying on keyboards to churn up some sort of bare-boned, late-night ambience. Seldom do the Concretes sound like an eight-person ensemble here, and even the album's best songs—"What We've Become," "All Day," and the sultry "Crack in the Paint"—have the mark of a different band, like Goldfrapp covering the tunes in Ron Burgundy's 1970s soft-rock collection. WYWH is all about atmosphere, but it's an atmosphere that doesn't always leave an impression, which makes this album a very tentative step in the right direction.
Download the song All Day from The Concretes' WYWH.
Others Tagged With