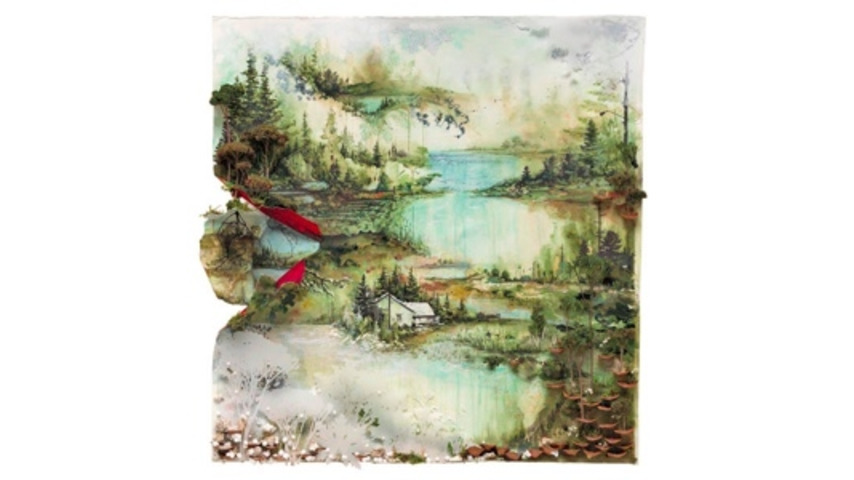 Not since a creek drank a cradle in 2002 had anyone so quietly overtaken the indie-music community as Justin Vernon did in 2008 with Bon Iver's For Emma, Forever Ago. That post-break-up album was drenched in the kind of sadness that feels a lot like joy. Rather than wallowing in loss, the music was a hopeful contrast to lyrics like "Saw death on a sunny snow." It was less like the end of a relationship and more like the promise of a new beginning.
But it was only a beginning. Recorded in famous isolation, For Emma needed a band to reproduce it live. The Blood Bank EP followed, as did an open-ended hiatus which saw the bearded folkie make it harder to describe him that way, collaborating with Kanye West on My Beautiful Dark Twisted Fantasy and Gayngs on "The Gaudy Side of Town." Interim songs like "Blood Bank" and "Brackett, WI" off the Dark Was the Night charity compilation were as good as anything on For Emma, but less sparse. When he finally announced a Bon Iver follow-up in March, few people expected a song set as hauntingly barren as the debut.
And it's certainly not. Bon Iver starts off quietly with a lovely little guitar riff on "Perth," but a keyboard wash and military drums kick in before we hear Vernon's falsetto. Three-quarters of the way through, the song has swelled to its peak, something he and his bandmates Michael Noyce, Sean Carey and Matthew McCaughan became masters of while touring behind the debut.
By track two, the band is highlighting Colin Stetson's guest saxophone (magnificent later on "Michicant") and Greg Leisz' pedal steel, along with Vernon's vocal range—he begins with a deep baritone before breaking into falsetto and then using his high natural register. And that's what makes Bon Iver one of the most satisfying responses to a hyped debut. It retains the beautiful melancholy of For Emma, but in nearly every way, it's just more. More layered, more diverse, more interesting. He brings in collaborators to do what they do best, but never at the expense of his sound and vision. It treads into new sonic directions without getting lost.
"Hinnom, TX" gets most adventurous, with Deep-Voiced Vernon dueting with Falsetto Vernon in front of some slow, echo-y U2 guitars. But there are elements on nearly every song that erase the memory of "that folk guy with a guitar singing introspective, personal songs." For Emma could be oblique at times, but the lyrics on Bon Iver often border on non-sensical: "Ramble in the roots, had the marvel, moved the proof be kneeled fine's glowing / storing up the clues, it had its sullen blue bruised through by showing." A majority of song titles reference places, but most meaning for the listener will come through the cathartic choruses: "Still alive who love you." "Never gonna break." "I could see for miles, miles, miles." And this one from "Calgary": "So it's storming on the lake, little waves our bodies break / There's a fire going out, but there's really nothing to the south / Swollen orange and light let through, your one piece swimmer stuck to you." These all come as the music builds and emotions rise, and they're the moments on the album which linger throughout the day.
The only real misfire is the production of "Beth/Rest," whose bad, '80s-synth production would seem ironic if Vernon had ever exhibited anything but absolute sincerity in all of his music. Lose the vocoder and it could soundtrack the emotional climax in a John Hughes movie—or hell, The Neverending Story—complete with wanky guitar and sax flourishes. Still, the song contains one of the greatest vocal melodies on the album, and those Hughes movies did have great soundtracks. It's a puzzling finish to an otherwise triumphant record, one that may well be my favorite of the year.
Others Tagged With