The Wallflowers: Glad All Over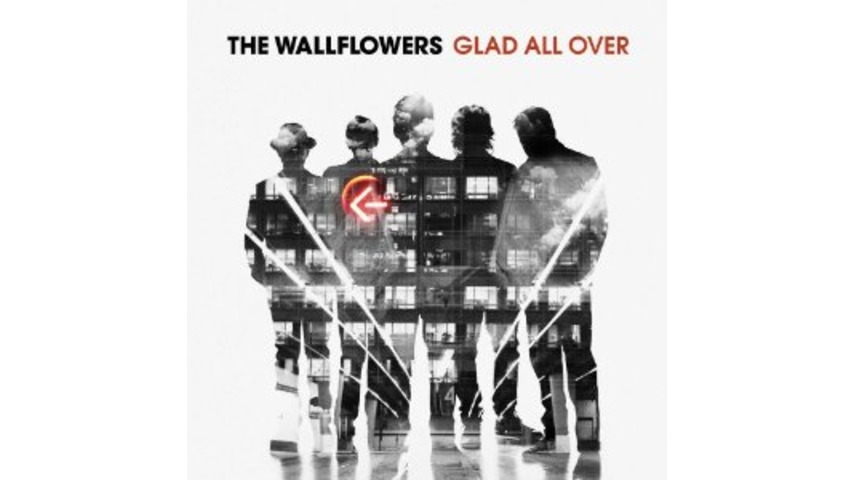 If you're looking for the "Hospital for Sinners," Jakob Dylan has directions. "At the junction of right now and little too late," the eternally-gruff-voiced frontman snarls over a gritty blues-rock strut. Sadly, though, that lyric's also a pretty accurate description for the uneven Glad All Over, his band's first studio album in seven years.
After releasing two quiet solo albums, Dylan's back in the saddle with the band that—briefly, in the late '90s—made him The Next Petty. (Stay long enough at any random bar on the planet, and you'll probably hear at least one drunk bark out the lyrics to "One Headlight.") But even after the band's inescapable string of early hits, The Wallflowers continued to pump out not only anthemic rock songs, but also quality front-to-back albums, getting hookier and more colorful with each subsequent release (It's hard to find a more under-appreciated pop-rock album than 2002's Red Letter Days). With "Hospital for Sinners," Glad All Over starts out with one helluva bang: With its pummeling drums, churning guitars and Dylan's trademark wheeze, it's Wallflowers at their grimiest, playing with the raw urgency of a gang of 18-year-olds in a garage. But that momentum fizzles quickly. Glad All Over usually sounds pleasant enough while it's playing, but it doesn't offer the same staying power of the band's best work.
A good example is the atmospheric, country-tinged "Love Is a Country," a windows-down jangle laced with graceful trickles of piano and the far-off moan of a steel-guitar. When Dylan sings of "the desert that borders between me and you / where more than a few good men have failed to come back or get through," it should be uplifting—but the impact feels oddly muted. Like "Love is a Country," Glad All Over feels lyrically robust but melodically vacant (check the flat, sub-Springsteen rockers "It Won't Be Long" and "Have Mercy On Him Now").
Producer Jay Joyce (Cage the Elephant) does his best to inject some sonic mischief, as does former Clash guitarist Mick Jones, whose snarled vocals pep up the lightly funky "Misfits and Lovers." And when The Wallflowers stretch out, the results are wonderful: "It's a Dream" is a spooky, blues-pop fever-dream; meanwhile, "Constellation Blues" is a stellar country-kraut-rock epic: "First I saw blood was in a solider's hair, was drying to his forehead in the desert air," Dylan sings over an airy two-chord pulse, "I knew his name once, but his face I don't dare recall in the moments I go back there."
All told, Dylan and company don't leave you glad all over—but maybe half-way.
Others Tagged With