Chris Stamey: Lovesick Blues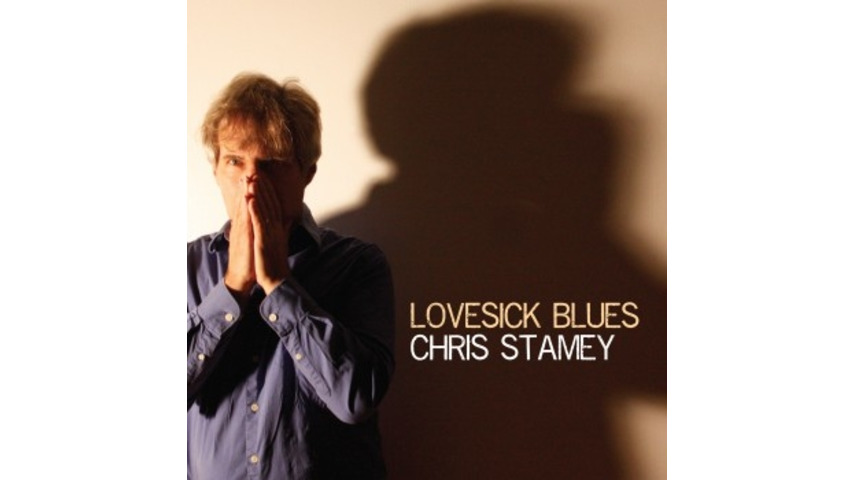 Last year The dB's released their first record in almost three decades, applying a fresh coat to their slightly nerdy, paisley power-pop. The Jersey four-piece's bread and butter has always been to play it fast and loose. And while The dB's—like many bands in the throes of middle age—will never be able to capture the pugnacious naivety of youth, their return in 2012 was more inspired than insipid.
It looks like dB's guitarist-vocalist Chris Stamey is feeling a little inspired himself, releasing his first solo record since 2005's Yo La Tengo collab A Question of Temperature. Unlike in his work with the dB's, or his early solo records, Stamey bypasses the jangle and pop here for something a little more easygoing.
In fact, Lovesick Blues is easily the most easygoing solo album in Stamey's career. As he puts it: "This record is the closest I've ever gotten to the sound I hear in my head in the middle of the night." There's something to that statement. Lovesick Blues doesn't translate quite the same outside being horizontal. The instrumentation is sparse, with the exception of strings on a few cuts. Stamey's vocals are terrific, but they remain stuck in sing-talk range. And most of the songs creep along at a similar pace. It works well with Stamey's intimate, show-don't-tell lyrics, but the album tends to induce that nocturnal feeling, especially through the mid-section.
Lovesick Blues is more a collection of great moments than great songs, although there are a few of those as well. "You n Me n XTC" is sappy and sweet, the namedrop coming in a close second to the bright horn stabs in the chorus as the song's highlight. Stamey's inner-Anglophile comes out on the excellent "Astronomy." And the title track is worth sticking around for the surprise ending (and the guitar solo).
Those who are still coming down from last year's dB's reunion will either bypass Lovesick Blues for their copy of Stands For Decibels, or they'll go along with Stamey as he taps into another part of his brain. I guess it all depends on if you're looking for more R.E.M. jangle or more REM sleep.
Others Tagged With