Unknown Mortal Orchestra: II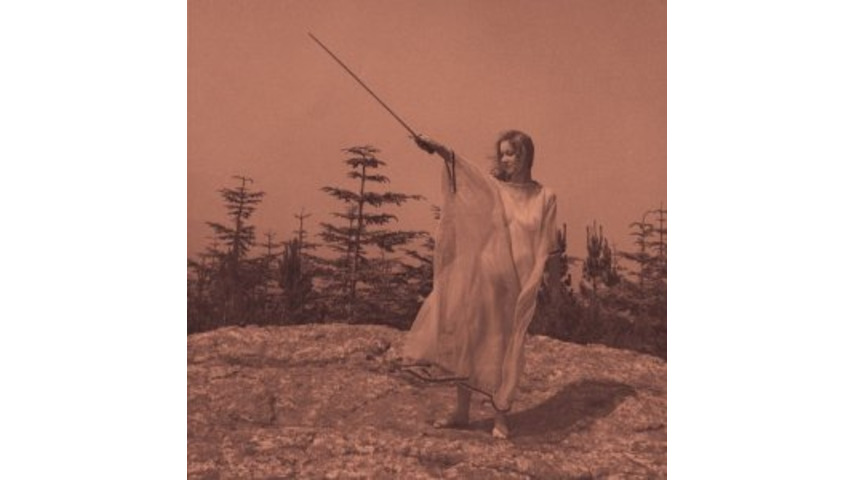 The shroud of mystery surrounding Unknown Mortal Orchestra after the appearance of the "Ffunny Ffriends" single on Bandcamp in 2010 inadvertently revved up the ol' hype machine. That eventually dissipated when the identities of the band members—which include former Mint Chick/New Zealand transplant Ruban Nielson—became known, and UMO released their self-titled debut the following year. But the music spoke for itself: A modern, beat-heavy take on '60s psych, with plenty of hooks and fuzz to get you hooked and feeling fuzzy.
This time UMO releases album No. 2—simply titled II—without any of the Internet chatter. It's just the listener and the sounds inside Nielson's head. Unlike the Frankenstein approach Nielson employed on the debut—which sounded like a depository for all of the music and pop culture he absorbed as a kid—there's more consistent musical plasma coursing through the veins of II.
That's not to say there's not an alien green hue to it as Nielson still taps into future sounds to convey his love for the past. Guitars are more prominent this time around in the form of fuzzed-out strums and more controlled, slinky patterns. "Monki" sounds like Prince partying like it's 2099, and "No Need For a Leader" takes '70s arena rock on a rocket to Mars. The laid-back neo-soul of "So Good At Being In Trouble" is simultaneously the least busy and most fun song on the record, with Nielson squeezing a little extra blood, sweat and tears from it.
Themes of isolation—whether chosen or not—become more clear with each listen. On first single "Swim and Sleep (Like a Shark)" Nielson sings, "I wish I could swim and sleep like a shark does / I'd fall to the bottom, and I'd hide till the end of time." Nielson's tranquilized vocals make even the jauntier numbers feel bedridden.
Nielson gets some help from his brother and fellow Mint Chick, Kody, although he says II was mostly a solitary affair. That's what comes through more than anything—the late nights alone in his home studio, recording songs about being alone and high away from home. While you can't argue with the results, here's looking to the day when Nielson gets high with a little help from his "Ffriends."
Others Tagged With