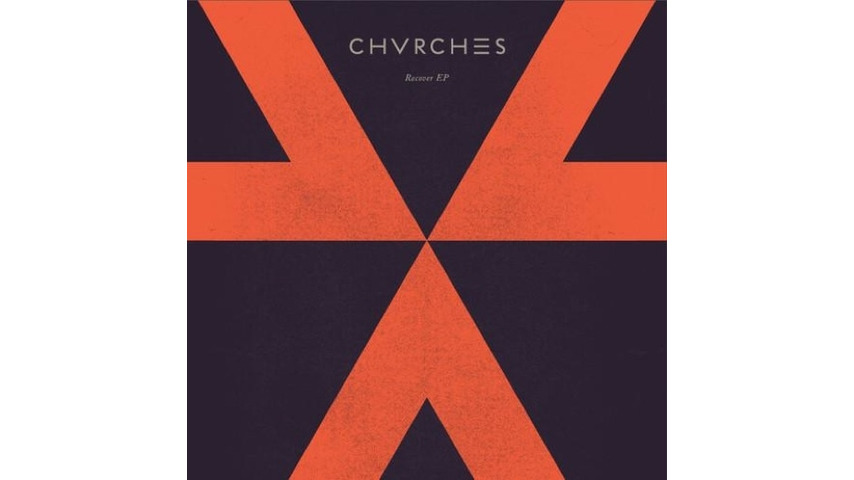 "Recover," the title-track on this Scottish trio's debut EP, is the "Midnight City" of 2013: a simple electro-pop song that feels anything but simple. There's almost nothing to it: a blurry, two-note synth lead; a flickering electronic beat; a throbbing synth-bass pulse. But there's also Lauren Mayberry. Her mousey vocal hook, grooving the upbeats in blissful melancholy, transforms this moody track into an anthem.
It's so freakishly great, there's no way Chvrches can follow it—at least not on this EP. "Now is Not the Time" does come close: Iain Cook and Martin Doherty layer blaring synths against Mayberry's soulful lead, offering subtle contrasting shades with their own backing vocals. "ZVVL" has a potent four-on-the-floor throb, but it pales in comparison—mostly due to a lack of Mayberry. Meanwhile, the two remixes ("CID RIM Remix" and "Curxes' 1996 Remix") are barely worth a mention, recycling generic remix tropes and removing the original's core drama.
Whatever—this EP's named Recover for a reason. Based on the strength of that blissful track, Chvrches' full-length debut should be fairly fantastic.
Others Tagged With