The Cave Singers: Naomi
[Jagjaguwar]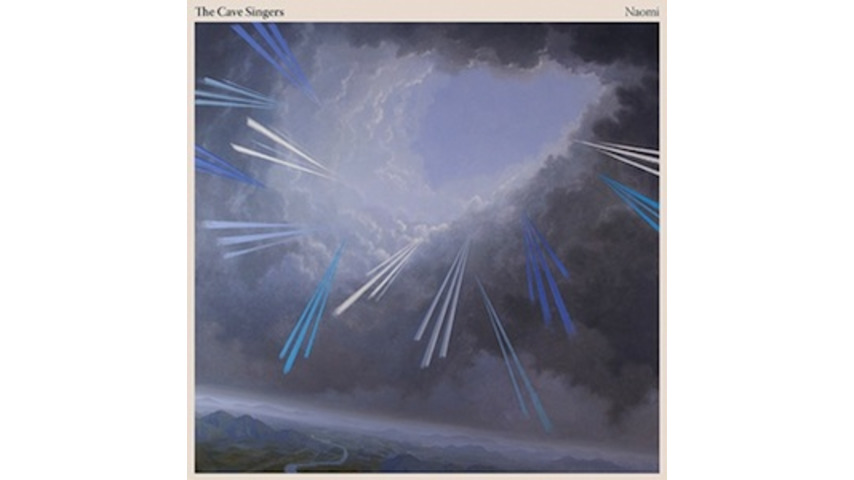 The Cave Singers' members all started in post-punk and hardcore bands like Pretty Girls Make Graves, Hint Hint and Cobra High, which makes their Pacific Northwest brand of rootsy folk-rock worthy of a raised eyebrow. But four albums into a solid career, the Seattle group has long moved past the comparisons, focusing instead on consistently releasing catchy records and delivering exciting live shows.
What originally began as a trio with singer Pete Quirk, guitarist Derek Fudesco and drummer Marty Lund, recently evolved into quartet with the addition of bassist/flutist Morgan Henderson (who also performed with such diverse acts as the Blood Brothers and Fleet Foxes). And Naomi, The Cave Singers' follow-up to 2011's No Witch and second album with Jagjaguwar, really benefits from that musical depth, as well as the extra polish courtesy of producer Phil Ek (Fleet Foxes, as well, and Modest Mouse).
What makes Naomi so intriguing is not so much that it takes guidance from a fictional muse, evidently of the same name, but that it highlights the interplay between Fudesco's singable riffs and Quirk's scratchy tenor. Fudesco takes these guitar lines and plays them repeatedly while Quick's melodies mimic those phrases. What's left is a sonic mirror that, while somewhat of a trademark for The Cave Singers, is exemplified on Naomi on tracks like "Northern Lights" and "Week to Week."
While The Cave Singers seem to understand the importance of a good ballad (see: "Evergreens"), they sound most complete when channeling their harder, edgier roots. "It's a Crime," one of the grittier tracks on Naomi feels like a throwback to No Witch's "Black Leaf" or "No Prosecution If We Bail" in the best possible way, grooving and moving alongside Quirk's attitude-laced yells. Likewise, "Easy Way" and "When the World" are straightforward guitar songs that fall somewhere in between classic Tom Petty and pre-millennium Wilco. Ultimately, Naomi doesn't stray too far from The Cave Singers' previous output, but she, like any good muse, will captivate, invigorate and satiate.
Others Tagged With