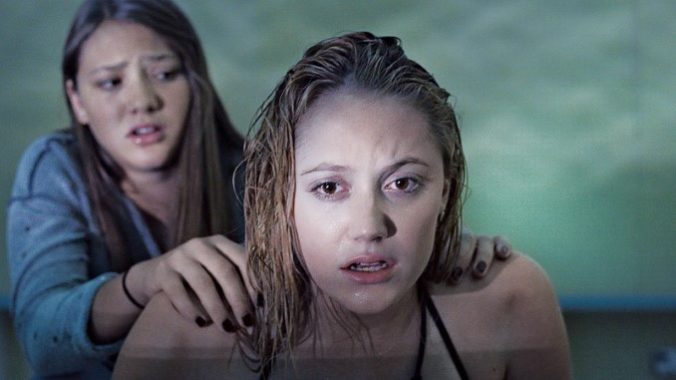 Assessing the quality of offerings available from Netflix in 2023, it quickly becomes clear that their horror library is a real mixed bag. As competing services, and especially genre-specific ones such as Shudder, continue to expand their horror movie collections, it's harder and harder for Netflix to project any sense of comprehensiveness, and its library becomes more static and reliant upon Netflix Originals on a monthly basis. At various points in the last year, for instance, Netflix could boast The Shining, Scream, Jaws, The Silence of the Lambs or Young Frankenstein, along with recent indie greats like The Witch, The Descent or The Babadook. All of those films are now gone—usually replaced by low-budget, direct-to-VOD films with suspiciously similar one-word titles, like Demonic, Desolate and Incarnate.
Still, there are quality films to be found here, typically of the modern variety, from classics like Psycho, to comedies like The Babysitter, to more obscure (and disturbing) titles such as Creep, Apostle or newer films like His House and the Fear Street trilogy. Don't expect to find many franchise staples in the mold of Halloween or Friday the 13th, but don't sleep on The Haunting of Hill House, Cabinet of Curiosities or Midnight Mass, either. They're not technically movies, but they're impossible to leave off this list.
We invite you to use this list as a guide. The lowest-ranked films are of the "fun-bad" variety—flawed, but easily enjoyable for one reason or another. The highest-ranked films are obviously essentials.
You may also want to consult the following horror-centric lists:
You may also want to consult the following horror-centric lists:
The 100 best horror films of all time.
The 100 best vampire movies of all time.
The 50 best zombie movies of all time.
The 50 best movies about serial killers.
The 50 best slasher movies of all time
The 50 best ghost movies of all time.
The best horror movies streaming on Amazon Prime.
The best horror movies streaming on Hulu.
The best horror movies streaming on Shudder.
---
1. Psycho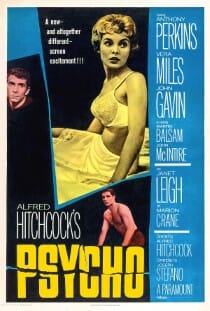 Year: 1960
Director: Alfred Hitchcock
Stars: Anthony Perkins, Janet Leigh, Vera Miles, Martin Balsam, John Gavin
Rating: R
Runtime: 109 minutes
The big one. The biggest one, perhaps, though if not, it's still pretty goddamn big. 57 years after Alfred Hitchcock unleashed Psycho on an unsuspecting moviegoing culture, finding new things to say about it feels like a fool's errand, but hey: We're fools. Five decades and change is a long time for a movie's influence to continue reverberating throughout popular culture, but here we are, watching main characters lose their heads in Game of Thrones, their innards in The Walking Dead, or their lives, in less flowery language, in films like Alien, the Alien rip-off Life, and maybe most importantly Scream, the movie that is to contemporary horror what Psycho was to genre movies (and to the movies in total) in its day. That's pretty much the dictionary definition of impact right there (and all without even a single mention of A&E's Bates Motel).
But now we're talking about Psycho as a curio rather than as a film, and the truth is that Psycho's impact is the direct consequence of Hitchcock's mastery as a filmmaker and as a storyteller. Put another way, it's a great film, one that's as effective today as it is authoritative: You've never met a slasher (proto-slasher, really) like Norman Bates (Anthony Perkins), and no matter how many times the movies try to replicate his persona on screen, they'll never get it quite right. He is, like Psycho itself, one of a kind. —Andy Crump
---
2. His House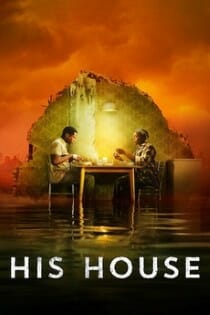 Year: 2020
Director: Remi Weekes
Stars: Wunmi Mosaku, Sope Dirisu, Matt Smith
Rating: NR
Runtime: 93 minutes
Nothing sucks the energy out of horror than movies that withhold on horror. Movies can scare audiences in a variety of ways, of course, but the very least a horror movie can be is scary instead of screwing around. Remi Weekes' His House doesn't screw around. The film begins with a tragedy, and within 10 minutes of that opening handily out-grudges The Grudge by leaving ghosts strewn on the floor and across the stairs where his protagonists can trip over them. Ultimately, this is a movie about the inescapable innate grief of immigrant stories, a companion piece to contemporary independent cinema like Jonas Carpignano's Mediterranea, which captures the dangers facing immigrants on the road and at their destinations with brutal neorealist clarity. Weekes is deeply invested in Bol and Rial as people, in where they come from, what led them to leave, and most of all what they did to leave. But Weeks is equally invested in making his viewers leap out of their skins. —Andy Crump
---
3. The Haunting of Hill House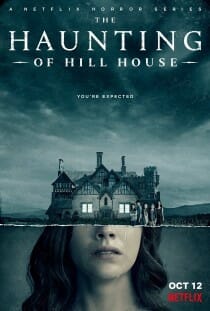 Year: 2018
Director: Mike Flanagan
Stars: Henry Thomas, Michiel Huisman, Carla Gugino, Elizabeth Reaser, Oliver Jackson-Cohen, Kate Siegel, Victoria Pedretti
Runtime: 10 episodes
The aesthetic of The Haunting of Hill House makes it work not only as horror TV, but also as a deft adaptation of Shirley Jackson's classic novel. The monsters, ghosts, and things that go bump on the wall are off-screen, barely shown, or obscured by shadow. The series even goes back to some of the first film adaptation's decisions, in terms of camera movement and shot design, in order to develop uneasiness and inconsistency. Well, maybe "inconsistency" is the wrong word. The only thing that feels truly inconsistent while watching it is your mind: You're constantly wary of being tricked, but the construction of its scenes often gets you anyway. By embracing the squirm—and the time necessary to get us to squirm rather than jump—The Haunting of Hill House is great at creating troubling scenarios, and even better about letting us marinate in them. —Jacob Oller
---
4. Midnight Mass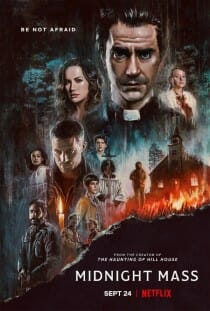 Year: 2021
Director: Mike Flanagan
Stars: Zach Gilford, Kate Siegel, Kristin Lehman, Samantha Sloyan, Henry Thomas, Hamish Linklater
Rating: N/A
On Midnight Mass' Crockett Island, every islander feels rife with misfortune. The recent oil spill nearly annihilated the fish supply, tanking the island's local fishing economy. Their homes splinter and peel in neglect to the ocean's elements. The majority of residents have fled the island for lack of opportunity, leaving a paltry few behind. Only two ferries can take them to the mainland. Hope runs in short supply—and a major storm brews on the horizon.
Everything beyond that for this seven-episode series is a true spoiler, but what can be said is that even with its dabblings in the supernatural, Midnight Mass (created by The Haunting's Mike Flanagan, in his most recent collaboration with Netflix), is a show that burrows inwards instead of outwards. With both the physical claustrophobia of Crockett's setting and the internal suffering of characters placed in center stage, Midnight Mass concerns itself with horrors within: addictive tendencies, secret histories, and questions of forgiveness and belief. At one glance, it's a series that's mined Catholic guilt for gold. In another, it's a measured, yet spooky take on group psychology, the need for faith in sorrow, and the ethics of leadership with such vulnerable followers, weighing whether these impulses represent human goodness, evil, or simply nothing at all.
"Blessed are those who have not seen and have believed." Midnight Mass offers a chance for anyone to be doubting Thomas or true believer. What difference is a miracle from a supernatural event, anyway? —Katherine Smith
---
5. It Follows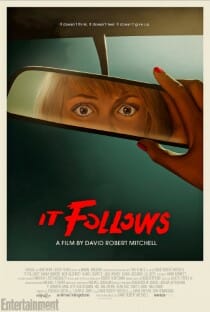 Year: 2015
Director: David Robert Mitchell
Stars: Maika Monroe, Keir Gilchrist, Daniel Zovatto, Jake Weary, Olivia Luccardi, Lili Sepe
Rating: R
Runtime: 100 minutes
The specter of Old Detroit haunts It Follows. In a dilapidating ice cream stand on 12 Mile, in the '60s-style ranch homes of Ferndale or Berkley, in a game of Parcheesi played by pale teenagers with nasally, nothing accents—if you've never been, you'd never recognize the stale, gray nostalgia creeping into every corner of David Robert Mitchell's terrifying film. But it's there, and it feels like SE Michigan. The music, the muted but strangely sumptuous color palette, the incessant anachronism: In style alone, Mitchell is an auteur seemingly emerged fully formed from the unhealthy womb of Metro Detroit. Cycles and circles concentrically fill out It Follows, from the particularly insular rules of the film's horror plot, to the youthful, fleshy roundness of the faces and bodies of this small group of main characters, never letting the audience forget that, in so many ways, these people are still children. In other words, Mitchell is clear about his story: This has happened before, and it will happen again. All of which wouldn't work were Mitchell less concerned with creating a genuinely unnerving film, but every aesthetic flourish, every fully circular pan is in thrall to breathing morbid life into a single image: someone, anyone slowly separating from the background, from one's nightmares, and walking toward you, as if Death itself were to appear unannounced next to you in public, ready to steal your breath with little to no aplomb. Initially, Mitchell's whole conceit—passing on a haunting through intercourse—seems to bury conservative sexual politics under typical horror movie tropes, proclaiming to be a progressive genre pic when it functionally does nothing to further our ideas of slasher fare. You fornicate, you find punishment for your flagrant, loveless sinning, right? (The film has more in common with a Judd Apatow joint than you'd expect.) Instead, Mitchell never once judges his characters for doing what practically every teenager wants to do; he simply lays bare, through a complex allegory, the realities of teenage sex. There is no principled implication behind Mitchell's intent; the cold conclusion of sexual intercourse is that, in some manner, you are sharing a certain degree of your physicality with everyone with whom your partner has shared the same. That he accompanies this admission with genuine respect and empathy for the kinds of characters who, in any other horror movie, would be little more than visceral fodder for a sadistic spirit, elevates It Follows from the realm of disguised moral play into a sickly scary coming-of-age tale. Likewise, Mitchell inherently understands that there is practically nothing more eerie than the slightly off-kilter ordinary, trusting the film's true horror to the tricks our minds play when we forget to check our periphery. It Follows is a film that thrives in the borders, not so much about the horror that leaps out in front of you, but the deeper anxiety that waits at the verge of consciousness—until, one day soon, it's there, reminding you that your time is limited, and that you will never be safe. Forget the risks of teenage sex, It Follows is a penetrating metaphor for growing up. —Dom Sinacola
---
6. Creep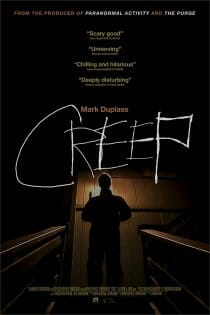 Year: 2014
Director: Patrick Brice
Stars: Mark Duplass, Patrick Brice
Rating: R
Runtime: 77 minutes
Creep is a somewhat predictable but cheerfully demented little indie horror film, the directorial debut by Brice, who also released this year's The Overnight. Starring the ever-prolific Mark Duplass, it's a character study of two men—naive videographer and not-so-secretly psychotic recluse, the latter of which hires the former to come document his life out in a cabin in the woods. It leans entirely on its performances, which are excellent. Duplass, who can be charming and kooky in something like Safety Not Guaranteed, shines here as the deranged lunatic who forces himself into the protagonist's life and haunts his every waking moment. The early moments of back-and-forth between the pair crackle with a sort of awkward intensity. Anyone genre-savvy will no doubt see where it's going, but it's a well-crafted ride that succeeds on the strength of chemistry between its two principal leads in a way that reminds me of the scenes between Domhnall Gleeson and Oscar Isaac in Ex Machina. —Jim Vorel
---
7. I'm Thinking of Ending Things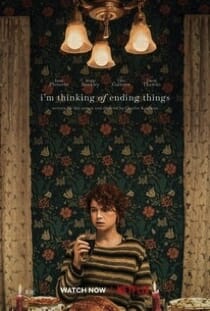 Year: 2020
Director: Charlie Kaufman
Stars: Jessie Buckley, Jesse Plemons, Toni Collette, David Thewlis
Rating: R
Runtime: 134 minutes
Many viewers will think of ending I'm Thinking of Ending Things not long after it's started. A cross-dissolve cascade of crude shots details the interior of a farmhouse or an apartment, or the interior of an interior. A woman we have not yet seen is practically mid-narration, telling us something for which we have no context. It feels wrong, off-putting. Something is not right. This is not how movies are supposed to work. Finally we see the woman, played brilliantly by Jessie Buckley. She is standing on the street as puffy snowflakes start to fall, like we're within a 3-D snow globe with her. She looks up at a window a couple stories up. We see an old man looking down out of a window. We see Jesse Plemons looking down out of a window. We see Jesse Plemmons in the next shot picking up Jessie Buckley in his worn car. The movie music twinkles and swirls. Jessie Buckley's Lucy or Lucia or Amy is thinking of ending things with Jesse's Jake. Things aren't going to go anywhere good, seems to be the reasoning. Jake drives the car and sometimes talks; his behaviors seem fairly consistent until they're not, until some gesture boils up like a foreign object from another self. Louisa or Lucy is forthcoming, a fountain of personality and knowledge and interests. But sometimes she slows to a trickle, or is quiet, and suddenly she is someone else who is the same person but perhaps with different memories, different interests. Sometimes she is a painter, sometimes a physicist, sometimes neither. Jessie and Jesse are great. Their performances and their characters are hard to describe. The best movie of 2020 is terrible at being a "movie." It does not subscribe to common patterns, rhythms, or tropes. It doesn't even try to be a great movie, really, it simply tries to dissect the life of the mind of the other, and to do that by any cinematic means possible. The self-awareness of the film could have been unbearable, except awareness (and our fragmentary experience of it) is so entirely the point of everything that the film is wrapped up within and that is wrapped up within it. To say the film accepts both the beauty and ugliness of life would be a platitude that the film itself rejects. To say that "love conquers all," even moreso. But these false truths flit in and about the film's peripheral vision: illusions or ghosts, but welcome ones. —Chad Betz
---
8. Crimson Peak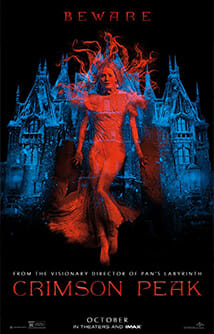 Year: 2015
Director: Guillermo del Toro
Stars: Tom Hiddleston, Jessica Chastain, Mia Wasikowska
Rating: R
Runtime: 119 minutes
Crimson Peak follows the traditions of gothic romance by design: "I made this movie to present and reverse some of the normal tropes, while following them, of the gothic romance," del Toro says on the Arrow Blu-ray's audio commentary track, a note made during the introduction between his protagonist, Edith Cushing (Mia Wasikowska), and her first of two love interests, Sir Thomas Sharpe (Tom Hiddleston), a baronet come to the U.S. to win over her father, the magnate Carter Cushing (Jim Beaver), and obtain financial backing for his very own clay-mining contraption. The exchange between Thomas and Edith in this scene is crucial to what the film's trying to accomplish: "I'm sorry," he says to her, the manuscript on her desk having caught his eye. "I don't mean to pry, but this is a piece of fiction, is it not?"
It is. It's her fiction, in fact, a piece she's written for publication in the pages of The Atlantic Monthly. With a glance, the story has ensnared him. "Ghosts," he remarks, an inscrutable smile on his lips. Edith goes on defense, stammering, "Well, the ghosts are just a metaphor, really," but Thomas isn't finished: "They've always fascinated me. You see, where I come from, ghosts are not to be taken lightly." Thomas means this as flattery and not admonition, and flattered is how Edith reacts, excitement spreading across her face at encountering a kindred spirit to accompany the actual spirits she's yet to meet. Thomas gets it. When she speaks with him, Edith doesn't need to compromise her fondness for ghost stories, as she must with her peers. She can openly appreciate them on their own terms. And so can Crimson Peak. Del Toro adores the production components of the gothic romance; he's enamored with the pomp, the circumstance, the costumes. They give him a veil of propriety, because Crimson Peak doesn't pull its punches. The audience finds out what kind of film it is from the opening shot of Edith's face, decorated by open wounds, and from the follow-up sequence, in which young Edith (Sofia Wells) is visited in dead of night by her late mother's blackened osseous specter. Crimson Peak doesn't care about catering to taste or achieving universality. It cares about freaking its viewers the hell out. After all, if "horror" as a genre acts as a massive umbrella sheltering all manner of aesthetics and approaches, the exercise should always be about sending an audience away with a powerful need to sleep with the lights on. —Andy Crump
---
9. Cabinet of Curiosities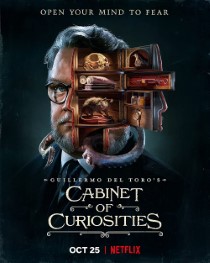 Year: 2022
Directors: Guillermo Navarro, David Prior, Jennifer Kent, others
Stars: Tim Blake Nelson, Andrew Lincoln, Essie Davis, F. Murray Abraham, others
Rating: NR
In first approaching Netflix's new Cabinet of Curiosities, it's natural to wonder how much of a Guillermo del Toro project this really is. The horror anthology series is volunteered by the streaming service as "a collection of the Oscar-winning filmmaker's personally curated stories, described as both equally sophisticated and horrific," and del Toro steps into the host role himself, pulling forth trinkets from the titular cabinet to introduce each tale. But can the actual segments stand up to their association with a beloved director? Are the two episodes that GDT had a hand in writing enough to put his stamp on the series? And can the artistry of those other episodes reflect a similar level of virtuosity?
To get right to the point: I needn't have worried. Cabinet of Curiosities is a genuinely gorgeous collection of tales, featuring some of the most impressive visuals, production design and general cinematic craftsmanship that has been seen in the streaming world in recent memory. Its tales are often on the somewhat conventional side, but they succeed through sheer filmmaking talent and professionalism, guided by the hands of some of the genre's very best talents. This is the rare case where an anthology series can tell me that the luminary of a host/producer personally approved of the output of all of these filmmakers, and I truly believe it. Watching these episodes, I can imagine del Toro smiling in approval. —Jim Vorel
---
10. Creep 2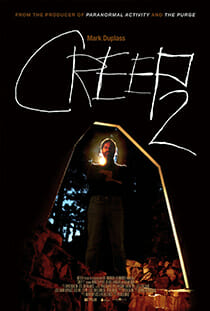 Year: 2017
Director: Patrick Brice
Stars: Mark Duplass, Desiree Akhavan, Karan Soni
Rating: N/A
Runtime: 80 minutes
Creep was not a movie begging for a sequel. About one of cinema's more unique serial killers—a man who seemingly needs to form close personal bonds with his quarry before dispatching them as testaments to his "art"—the 2014 original was self-sufficient enough. But Creep 2 is that rare follow-up wherein the goal seems to be not "let's do it again," but "let's go deeper"—and by deeper, we mean much deeper, as this film plumbs the psyche of the central psychopath (who now goes by) Aaron (Mark Duplass) in ways both wholly unexpected and shockingly sincere, as we witness (and somehow sympathize with) a killer who has lost his passion for murder, and thus his zest for life. In truth, the film almost forgoes the idea of being a "horror movie," remaining one only because we know of the atrocities Aaron has committed in the past, meanwhile becoming much more of an interpersonal drama about two people exploring the boundaries of trust and vulnerability. Desiree Akhavan is stunning as Sara, the film's only other principal lead, creating a character who is able to connect in a humanistic way with Aaron unlike anything a fan of the first film might think possible. Two performers bare it all, both literally and figuratively: Creep 2 is one of the most surprising, emotionally resonant horror films in recent memory. —Jim Vorel
---
11. The Mist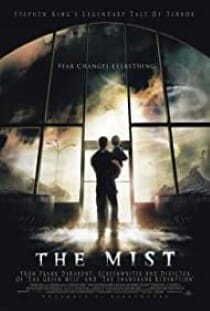 Year: 2007
Director: Frank Darabont
Stars: Thomas Jane, Marcia Gay Harden, Laurie Holden
Rating: R
Runtime: 126 minutes
A lot of the monsters and ghosts that terrorize a large and diverse group of protagonists in King's work are excuses to deliver deft sociological studies on how easily members of a "civilized" society can toss out their polite and calm pretensions and let their reptilian brains, infused with fear and paranoia, take over in order to do horrific shit in the name of individual survival. From The Stand all the way to sub-par material like Trucks, there are many examples of this approach, but none are executed as efficiently and satisfyingly as Frank Darabont's take on The Mist, King's tale of a bunch of normal townsfolk gradually turning into a death cult when they're trapped inside a grocery store after a mysterious mist that harbors a bunch of not-so-friendly monsters covers their town. The leader of the cult is the crazy, bible-thumping zealot played by Marcia Gay Harden, who's mocked by others as she spews a bunch of apocalyptic bible verses but becomes a more and more credible voice, much to the chagrin of the more logic-based intellectual minority, as the creatures slither closer and closer to annihilating everyone. Thus a microcosm of our contemporary world is intricately mirrored, with a majority of weak minds ruled by fear, and the minority of levelheaded individuals powerless to stop the madness. Even if we were to take out the societal symbolism of the story, The Mist would still work as a terrific 1950s style monster flick that would have made William Castle drool. The shocking ending is a big plus or minus, depending on how much you like being traumatized by a work of fiction. —Oktay Ege Kozak
---
12. Fear Street Part 1: 1994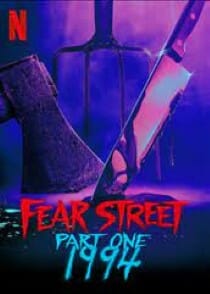 Year: 2021
Director: Leigh Janiak
Stars: Kiana Madeira, Olivia Scott Welch, Benjamin Flores Jr., Julia Rehwald, Fred Hechinger, Maya Hawke
Rating: R
Runtime: 107 minutes
The first film in Netflix's trilogy of R.L. Stine Fear Street adaptations quickly announces itself as a far more vicious and bloody beast than any of the family friendly Goosebumps installments of recent years, successfully carving out its own place in the modern meta-slasher canon while hinting at an exciting conclusion to come. 1994 garbs itself in slasher history, being particularly referential of Scream while also including numerous allusions to much more obscure '80s slashers such as Intruder, but it simultaneously (and cleverly) distracts the audience from some of its deeper mysteries, to be explored more fully in Fear Street: 1978 and Fear Street: 1666. What we're left with is a film that lays its mythology out nicely, buoyed both by engaging supporting characters and cinematic violence that is significantly more grisly than audiences are likely to expect. Suffice to say, the kills of Fear Street aren't messing around, and once that bread slicer makes an appearance, your jaw is likely to drop. Sequels 1978 and 1666, meanwhile, keep up just enough momentum to complete the ambitious trilogy. —Jim Vorel
---
13. Gerald's Game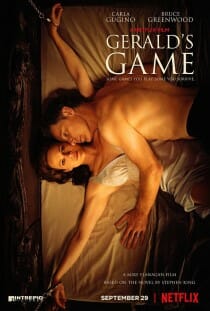 Year: 2017
Director: Mike Flanagan
Stars: Carla Gugino, Bruce Greenwood
Rating: N/A
Runtime: 103 minutes
Director Mike Flanagan's Gerald's Game trims fat, condenses and slims, stripping away some of the odder quirks of Stephen King's novel to get at the heart of themes underneath. The result is a tense, effective thriller that goes out of its way to highlight two strong actors (Bruce Greenwood and Carla Gugino) in an unfettered celebration of their craft. This is nothing new for Flanagan, whose recent output in the horror genre has been commendable. It's hard to overlook some of the recurring themes in his work, beginning with 2011's Absentia and all the way through the wildly imaginative Oculus, Hush and Ouija: Origin of Evil. Every one of these films centers around a strong-willed female lead, as does Gerald's Game. Is this coincidence? Or is the director drawn to stories that reflect the struggle of women to claim independence in their lives by shedding old scars or ghosts, be they literal or figurative? Either way, it made Flanagan an obvious fit for Gerald's Game, an unassuming, overachieving little thriller that is blessed by two performers capable of handling the lion's share of the dramatic challenges it presents. —Jim Vorel
---
14. Oats Studio – Vol. 1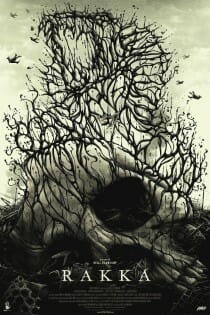 Year: 2017
Director: Neill Blomkamp
Stars: Sigourney Weaver, Carly Pope, Dakota Fanning, Steve Boyle
Rating: NR
Runtime: 72 minutes
Originally released on YouTube throughout 2017, this is a collection of experimental (but well budgeted) sci-fi and horror short films from District 9 director Neill Blomkamp, all of which seem like seeds for potential feature film projects. Oats Studio was a project conceived by Blomkamp to do practical VFX testing while also fleshing out some of his crazier ideas, and each one of the major projects within it is very impressive in its own way. Sci-fi feature Rakka imagines an Earth overrun by telepathic reptilian aliens, as human survivors carry on a desperate and seemingly futile resistance, while Firebase pits a soldier against a reality warping "River God" in a southeast Asian military conflict. The true star of the show, though, is perhaps the pure horror of Zygote, in which Dakota Fanning plays a researcher on the run from a truly hideous creature that has taken over her facility, with heavy vibes of The Thing and last year's PC game Carrion. The creature of Zygote, with its dozens of borrowed human limbs, is perhaps one of the most demented monsters we've seen in the horror world in recent memory, which means this short film really deserves to be seen by a bigger audience. —Jim Vorel
---
15. Apostle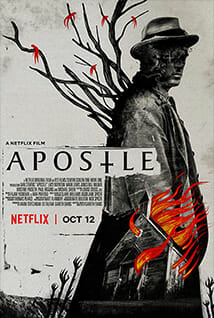 Year: 2018
Director: Gareth Evans
Stars: Dan Stevens, Lucy Boynton, Mark Lewis Jones, Bill Milner, Michael Sheen
Rating: NR
Runtime: 129 minutes
After the first two entries of The Raid made him a monolithic figure among action movie junkies, Apostle functions as the wider world's introduction to the visceral filmmaking stylings of Welsh director Gareth Evans. Where his first films almost had the aesthetic of a videogame come to life—they're about as close to a big screen adaptation of Streets of Rage as you're ever going to find—Apostle might as well represent Evans' desire to be taken seriously as a visual director and auteur. To do so, he's explored some well-trodden ground in the form of the rural "cult infiltration movie," making comparisons to the likes of The Wicker Man (or even Ti West's The Sacrament) inevitable. However, Apostle forces its way into the year-end conversation of 2018's best horror cinema through sheer style and verve. Every frame is beautifully composed, from the foreboding arrival of Dan Stevens' smoldering character at the island cult compound, to the fantastically icky Grand Guignol of the third act, in which viscera flows with hedonistic abandon. Evans knows exactly how long to needle the audience with a slow-burning mystery before letting the blood dams burst; his conclusion both embraces supernatural craziness and uncomfortably realistic human violence. Gone is the precision of combat of The Raid, replaced by a clumsier brand of wanton savagery that is empowered not by honor but by desperate faith. Evans correctly concludes that this form of violence is far more frightening. —Jim Vorel
---
16. The Platform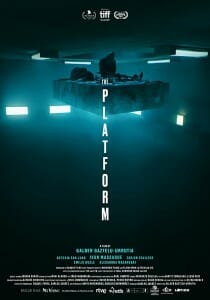 Year: 2019
Director: Galder Gaztelu-Urrutia
Stars: Iván Massagué, Zorion Eguileor, Antonia San Juan, Emilio Buale Coka, Alexandra Masangkay
Rating: NR
Runtime: 94 minutes
The Platform benefits immensely from the strength of its simple, high-concept premise and all the superfluous information that is withheld from the viewer. It doesn't matter that we don't know why exactly people are placed into this diabolical, vertical prison structure, in which the only sustenance arrives once a day in the form of a steadily descending, increasingly gross stone slab piled high with perishables. Nor do we really need to know how this apparent social experiment operates, although the repeated glimpses we get at cooks slaving over perfect dishes to be sent down to the doomed convicts is no doubt designed to needle at our curiosity. What matters is that we observe the differences in human reaction to this plight—the ways that different personalities react to adversity with an "us or them" mentality, or a predatory hunger, or a spontaneous drive toward self-sacrificing altruism. The fact that the position of the prisoners is constantly in flux is key—it gives them both a tangible reason to be the change they want to see in their world, and an almost impossible temptation to do the exact opposite out of distrust of their neighbors. One expects a nihilistic streak here, and you won't be disappointed—but there's a few glimmers of hope shining through the cracks as well. Just enough, perhaps, to twist the knife that much deeper. —Jim Vorel
---
17. The Ring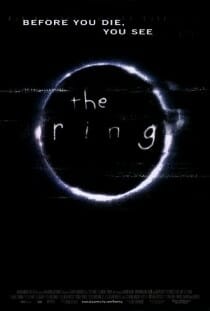 Year: 2002
Director: Gore Verbinski
Stars: Naomi Watts, Martin Henderson, Brian Cox
Rating: PG-13
Runtime: 115 minutes
In the fall of 2002, Gore Verbinski's The Ring was hailed as a revelation in American horror, and it really is a film that is both stylish and effective–particularly its opening establishment of the "cursed tape," and the "I saw her face" cutaway, which had theater audiences "jumping out of their seats.":https://www.youtube.com/watch?v=LBtHBWs0__g Naomi Watts provides one of the genre's best central performances as investigative journalist Rachel Keller, who dives into the history of the tape while working against a ticking clock for herself and her son. With memorably creepy, darkly shaded, green-and-blue-tinged visuals, The Ring built an expressively creepy, morose visual identity, which would be lifted by many lesser, PG-13 horror films through the rest of the decade–as would the aesthetic of the ghost girl Samara, who memorably emerges from the TV screen in the film's big conclusion. In the years that have followed, The Ring experienced a degree of critical blowback, as is common when a film can be described as the progenitor of a particular sub-genre style, but Verbinski's remake deserved the attention it received in the U.S. —Jim Vorel
---
18. Cargo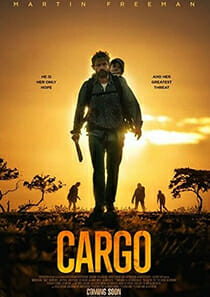 Year: 2018
Directors: Yolanda Ramke, Ben Howling
Stars: Martin Freeman, Simone Landers, Anthony Hayes, David Gulpili, Susie Porter, Caren Pistorius
Rating: NR
Runtime: 105 minutes
We've had enough takes on worldwide zombie apocalypses to last undead enthusiasts long through, well, a worldwide zombie apocalypse. Of those takes, few are inspired, a few more are watchable though workmanlike and most are dreck, whether in TV or movie form. Cargo, a collaborative directing effort between Yolanda Ramke and Ben Howling, falls somewhere in between "inspired" and "workmanlike," which is to say it's well worth seeking out on Netflix if you've a powerful need to watch twitching, walking corpses menace a family trying to survive while isolated in Australia's Outback. Martin Freeman plays Andy, stubborn husband to his wife, Kay (Susie Porter), and loving dad to their daughter, Rosie; he's piloting a houseboat to safer shores, or that's the hope. Then Kay takes a zombie bite, forcing a change of plans and setting them down the path to ruin and tragedy. For a certain kind of horror purist, Cargo denies the expectations of the genre. It's not an especially scary movie. It is, however, a moody, atmospheric movie, replacing scares with a nearly overwhelming sense of sadness. If that's not enough for you, then at least be sated by the excellent FX work. Here, zombies present as victims of debilitating illness: A waxen, carious fluid seeps from their eyes and mouths, which is suitably nauseating in the stead of workaday splatter. All the same, Cargo is never half as stomach-churning as it is simply devastating. —Andy Crump
---
19. Paranormal Activity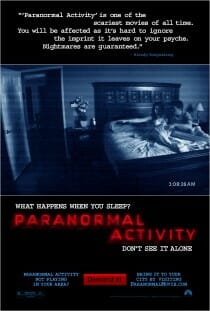 Year: 2007
Director: Oren Peli
Stars: Katie Featherston, Micah Sloat
Rating: R
Runtime: 86 minutes
Here's a statement: Paranormal Activity is the most wrongly derided horror film of the last decade, especially by horror buffs. That's what happens in the wake of massive overnight success, and immediately derivative, inferior sequels: The original gets dragged down by its progeny. The original Paranormal Activity is a masterful piece of budget filmmaking. For $15,000, Oren Peli made what is probably the most effective "for the price" horror movie ever released, surpassing The Blair Witch in terms of both tension and narrative while pulling off incredibly unnerving minimalist effects. Yes, there are some stupid, "I'm in a horror movie" choices by the characters, and yes, Micah Sloat's "get out here so I can punch you, demon!" attitude is irritating, but it's calculated to be that way. Sloat is a reflection of the toxic "man of the house" attitude, a guy who would rather be terrorized than accept outside help. Meanwhile, Katie Featherston's realistic performance as a young woman slowly unraveling is a thing of beauty. But beyond performances, or effects, Paranormal Activity is a brilliant case study in slowly building tension, and in raising an audience's blood pressure. I know: I saw this film in theaters when it was still in limited release, and I can honestly say I've never been in a movie theater audience that was more terrified. How could I tell? Because they were so loud in the moments of calm before each scare (the most dead giveaway of all: when a young man turns to his friends to assure them how not-nervous he is). This was just such an event—there were actually ushers standing at the entrance ramps throughout the entire film, just watching the audience watch the movie. I've yet to ever see that happen again. Deride all you want, but the arrival of Paranormal Activity scared the hell out of us. —Jim Vorel

---
20. Under the Shadow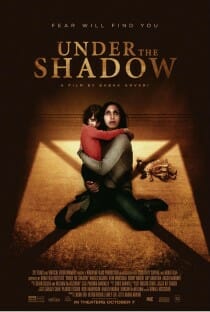 Year: 2016
Director: Babak Anvari
Stars: Narges Rashidi, Avin Manshadi, Bobby Naderi, Ray Haratian, Arash Marandi
Rating: PG-13
Runtime: 84 minutes
For most of the film, Babak Anvari is crafting a stifling period drama, a horror movie of a different sort that tangibly conveys the claustrophobia of Iran during its tumultuous post-revolution period. Anvari, himself of a family that eventually fled the Ayatollah's rule, has made Under the Shadow as statement of rebellion and tribute to his own mother. It's a distinctly feminist film: Shideh (Narges Rashidi) is cast as the tough heroine fighting back against greater hostile forces—a horror movie archetype that takes on even more potency in this setting. Seeing Shideh defy the Khomeini regime by watching a Jane Fonda workout video, banned by the state, is almost as stirring as seeing her overcome her personal demons by protecting her child from a more literal one. —Brogan Morris
---
21. Cam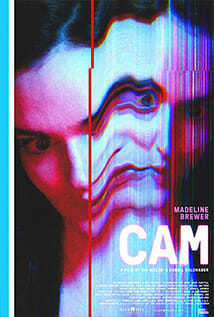 Year: 2018
Director: Daniel Goldhaber
Stars: Madeline Brewer, Patch Darragh, Melora Walters, Devin Druid, Imani Hakim, Michael Dempsey
Rating: NR
Runtime: 95 minutes
As so many films in 2018 have shown us, the identities we create online—that we digitally design, foster and mature, often to the detriment of whatever we have going on IRL—will inevitably surpass us. The horror of Daniel Goldhaber's Cam, based on the Isa Mazzei's script (in turn, based on her real experiences as a sex worker), is in this loss: that no one is ever truly in control of these fabricated identities; that the more real they become, the less they belong to the person most affected. Welcome Alice (Madeline Brewer), an ambitious camgirl who compensates for the exhausting rigor of online popularity (and, therefore, economic viability) with gruesome stunts and a rigorous set of principles dictating what she will, and won't, do in her capacity as female fantasy. She's successful, tossing funds to her mom (Melora Walters) and brother (Devin Druid) without being totally honest about her job, but she could be more successful, trying whatever she can (within reason) to scale the ranking system enforced by the site she uses to broadcast her shows. With dexterous ease, Mazzei's script both introduces the exigencies of camgirl life while never stooping to judge Alice's choice of employment, contextualizing an inevitable revelation to her family not as one of embarrassment, but as an impenetrable morass of shame through which every sex worker must struggle to be taken seriously. So much so that when someone who looks exactly like Alice—who operates under her screen name but is willing to do the things Alice once refused—gains leaps and bounds in the camgirl charts, Goldhaber and Mazzei derive less tension from the explanation and discovery of what's really going on rather than the harsh truth of just how vulnerable Alice is—and we all are—to the cold, brutal, indifferent violence of this online world we've built for ourselves. —Dom Sinacola
---
22. The Ritual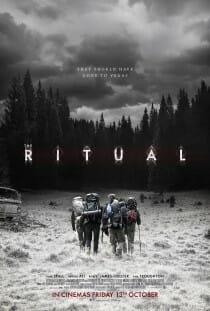 Year: 2017
Director: David Bruckner
Stars: Rafe Spall, Arsher Ali, Robert James-Collier, Sam Troughton
Rating: NR
Runtime: 94 minutes
A prime example of what might be termed the "bro horror" subgenre, The Ritual's characters are a band of lifelong mates united in mourning a friend who has recently been killed in a brutal liquor store robbery. Luke (Rafe Spall) is the member of the group who shoulders the greatest burden of guilt, being the only one who was in the store at the time, paralyzed with indecision and cowardice while he watched his friend die. The other members clearly blame Luke for this to varying degrees, and one senses that their decision to journey to Sweden for a hiking trip deep into the wilderness is less to honor their dead friend's memory, and more to determine if their bond can ever be repaired, or whether the recrimination stemming from the death is insurmountable. Where The Ritual excels is technically, in both its imagery and sound design. Cinematographer Andrew Shulkind's crisp images and deep focus are a welcome respite from the overly dark, muddy look of so many modern horror films with similar settings (such as Bryan Bertino's The Monster), and the forested location shots, regardless of where they may have been filmed, are uniformly stunning. Numerous shots of tree clusters evoke Celtic knot-like imagery, these dense puzzles of foliage clearly hiding dire secrets, and we are shown just enough through the film's first two thirds to keep the mystery palpable and engaging. Director David Bruckner, who is best known for directing well-regarded segments of horror anthologies such as V/H/S, The Signal and Southbound, demonstrates a talent here for suggestion and subtlety, aided by some excellent sound design that emphasizes every rustling leaf and creaking tree branch. Unfortunately, the characters are a bit thin for what is meant to be a character-driven film, and the big payoff can't quite maintain the atmosphere of the film's first two acts. Still, The Ritual is a great-looking film, and one that features one of the more memorably "WTF!" monster designs in recent memory. It's worth a look for that alone. —Jim Vorel
---
23. Zombieland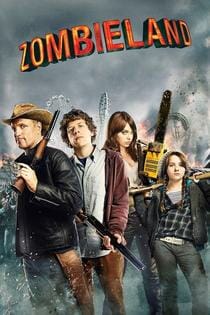 Year: 2009
Director: Ruben Fleischer
Stars: Jesse Eisenberg, Woody Harrelson, Emma Stone, Abigail Breslin, Bill Murray
Rating: R
Runtime: 88 minutes
It seems like there's a certain amount of blowback against Zombieland these days. Not among the general audience, where the film is still fairly well-liked, but among the horror and zombie geeks and "purists" who don't seem to consider it legitimate enough as a zombie film. I'm not sure why that is, in a genre where Shaun of the Dead is rightly hailed as the cream of the zombie comedy crop. Zombieland was certainly inspired on some level by the former, as it moved the action to the USA and brought together survivors who were anonymous to each other rather than a circle of friends, as in the tradition of Night of the Living Dead. Jesse Eisenberg's Columbus is the type of character we hadn't seen in a zombie film before, even in the comedies: Somewhat neurotic, not particularly well-equipped to fight, but brainy and resourceful enough to get by on his own, he presents an entirely different mold of survivor. Of course it's Woody Harrelson as Tallahassee who really steals the show as a short-fused drifter on a seemingly pointless quest to find the world's last box of Twinkies. Featuring zombies that are legitimately threatening, it tows a near-perfect line between comedic (but gory) violence and character-driven humor. If only the sequel could have delivered half as well. —Jim Vorel

---
24. Fear Street Part Three: 1666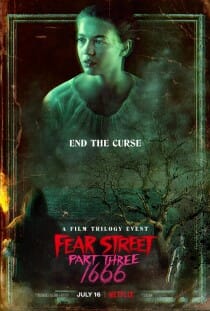 Year: 2021
Director: Leigh Janiak
Stars: Kiana Madeira, Ashley Zukerman, Gillian Jacobs, Olivia Scott Welch, Benjamin Flores Jr., Darrell Britt-Gibson
Rating: R
Runtime: 114 minutes
The first two entries in Netflix's Fear Street trilogy from director Leigh Janiak have been widely described (and widely praised) within the bounds of language often devoted to slasher movies—as solid "popcorn entertainment" and "simple fun" that represents, in this case, a welcome divergence from the more serious streak of arthouse horror we've been experiencing of late. And although it is true that there's nothing "elevated" or pretentious about any of these three Fear Street entries, to simply think of them as slasher films isn't quite right either, despite their gory flair. They're not even really meta-slashers in the mold of Scream, which was relentlessly name-checked by critics as they appraised first entry Fear Street: 1994 in particular. Rather, the real meat of this trilogy is a metaphysical, supernatural mystery that spans across lifetimes and centuries—it's a story that uses the trappings of slasher cinema in two different eras, the '90s and '70s, in order to get at eventual themes of scapegoating, privilege and corrupted history. This is the bigger message that final entry Fear Street Part Three: 1666 attempts to deliver, albeit in a clumsier manner than its previous time jump, in a more difficult setting to truly capture. Three movies in, the little absurdities of this series are beginning to mount, but it at least manages to remain briskly entertaining and pretty damn bloody. —Jim Vorel
---
25. The Wretched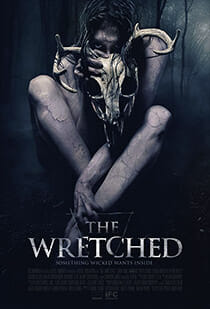 Year: 2020
Directors: Brett Pierce, Drew T. Pierce
Stars: John-Paul Howard, Piper Curda, Jamison Jones, Zarah Mahler, Azie Tesfai, Kevin Bigley, Blane Crockarell, Ja'layah Washington
Rating: NR
Runtime: 96 minutes
Ben's (John-Paul Howard) summer has started out on the wrong foot: His parents are in the middle of a separation that's calcifying into a divorce, and he's been sent to live with his father, Liam (Jamison Jones), for the season, working at the local marina in lakeside Michigan and taking shit from hyper-privileged brats. He also has the attention and affections of cool girl Mallory (Piper Curda), and the couple renting the house next door to his dad's leave the light on when they screw, so it's not all bad, except for the ancient flesh-eating witch lurking in the woods. Save for minor details like smartphones and Google image searches, Brett and Drew T. Pierce's The Wretched could be mistaken for an unseen 1990s flick dug up like a lost relic of its era. The film shares in common DNA with classics like The Faculty, in which wolves skulk among the herd and only the kids are open-minded enough to realize it, but The Wretched doesn't fetishize its cultural touchstones, or function only as genre nostalgia. Practical FX work and creature design help, too, as essential to what distinguishes The Wretched from its influences as the Pierce brothers' writing. They build tension and avoid playing coy: Something sinister is in the woods, they let their viewers know upfront, and they have a blast dropping clues and hints for Ben to decipher while Liam loses himself in a relationship with his new girlfriend, Sara (Azie Tesfai). The Wretched's gore quotient likely will fall on the low side for splatter addicts, but the film understands when viscera is called for and when withholding is better. Its best scares tend to involve a glance into the darkness, where nothing should be but in which evil lurks, or through binoculars, which throws the malevolent presence lingering at The Wretched's edges into sharp relief. The movie can go to gross places and brings appropriate sobriety to sequences of little kids being consumed by the slimy beldam posing as their mother, but the Pierce brothers' prevailing tone is "haunted house ride": Even at its most gruesome, The Wretched stays light on its toes. —Andy Crump
---
26. Ravenous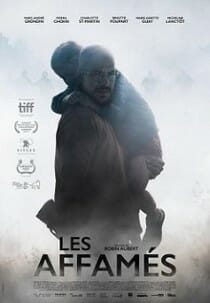 Year: 2017
Director: Robin Aubert
Stars: Marc-André Grondin, Monia Chokri, Brigitte Poupart, Luc Proulx, Charlotte St-Martin
Rating: NR
Runtime: 96 minutes
Genre geeks didn't seem to take a lot of notice of Ravenous, beyond its Best Canadian Film award at the Toronto International Film Festival—perhaps the result of an "indie zombie drama" subgenre that seems to have run its course through films such as The Battery, and perhaps because it's performed in French rather than English. Regardless, this is a competently crafted little drama thriller for the zombie completist, full of excellent performances from no-name actors and an intriguing take on the results of zombification. The infected here at times seem like your standard Romero ghouls, but they're also a bit more: lost souls who have hung onto some kind of strange, rudimentary culture all their own. These aspects of the zombie plague are always hinted at, never extrapolated, but it enhances the profound feelings of loss and sadness present in Ravenous. —Jim Vorel
---
27. Ouija: Origin of Evil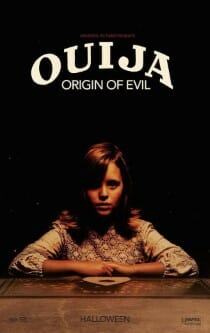 Year: 2016
Director: Mike Flanagan
Stars: Elizabeth Reaser, Lulu Wilson, Annalise Basso, Henry Thomas
Rating: PG-13
Runtime: 99 minutes
While the first Ouija was a workmanlike, paint-by-numbers cash grab without a single original touch, its prequel, directed by tried-and-true horror fan and prolific genre filmmaker (with three quality releases in 2016 alone) Mike Flanagan, bears the aesthetic of '60s horror. From the use of the era's Universal logo to a faded, sepia-pastel look, Origin of Evil bears witness to Flanagan having fun with the creative possibilities of the project. As intriguing as all that stuff is for genre purists and cinephiles, the whole thing would still crumble if the overall tone and performances didn't match Flanagan's ambitions. Thankfully, he delivers a wholly satisfying piece of PG-13 horror that deftly mixes the modern sensibilities of the genre with tried-and-true stylistic approaches from its, er, origins. —Oktay Ege Kozak
---
28. Unfriended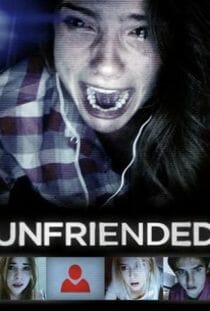 Year: 2015
Director: Levan Gabriadze
Stars: Shelley Hennig, Moses Storm, Renee Olstead, Will Peltz, Jacob Wysocki
Rating: R
Runtime: 83 minutes
Playing out in real time and framed as a continuous shot, Unfriended's novel formal experiment quickly establishes the self-appointed limitations of its approach. But that is actually one of the core strengths of the movie: The audience only ever sees Blaire's (Shelly Hennig) computer. The camera focuses on her screen; we see what she sees. This includes her friends on their computers, and her in her own window as well. She flips back and forth between tabs and applications, talking with someone, IMing someone else, fielding Facebook messages, Googling answers to questions, checking her email. The open tabs at the top of the screen offer insight into the character: She's shopping, doing research for school or watching the video of Laura's death (as well as the video that pushed Laura over the edge). In a little bit of meta-commentary (or cross-marketing), one window is even open to the page for MTV's Teen Wolf, a show in which Hennig appears. All of this admittedly sounds clunky, but director Levan Gabriadze makes it feel organic; there's a logic and flow to Blaire's actions online. Where Unfriended works best is in the build up, and as things gradually get creepier and creepier—Blaire and her online pals think there's a glitch, then they think someone is playing a trick on them, then it becomes clear that there is something more sinister at work. The narrative peels back layers until the story is legitimately unsettling and uneasy: Something very familiar, but off just enough to seriously signal that not all is right with this world.—Brent McKnight
---
29. The Babysitter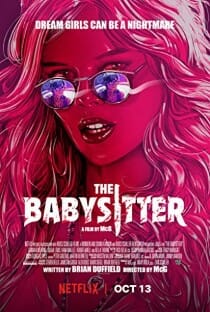 Year: 2017
Director: McG
Stars: Samara Weaving, Judah Lewis, Hana Mae Lee, Robbie Amell, Bella Thorne
Rating: NR
Runtime: 85 minutes
The Babysitter is a little guileless in its overt desire to be lovingly described as an '80s slasher homage, but simultaneously effective enough to earn a good measure of that approval it craves. With twists care of Fright Night and Night of the Demons, it's at its best not when trying to slavishly recreate a past decade, but when letting its hyper-charismatic teenage characters run wild. Stylish, gory and profane to a fault, The Babysitter features a handful of bang-up performances, like Judah Lewis as a late-blooming 12-year-old, Robbie Amell as a nigh-invincible football jock and Samara Weaving as the title character, the girl of Lewis's dreams—right up until she tries to sacrifice him to the devil. Fast-moving (only 85 minutes!) and frequently hilarious, it's probably the best unit of popcorn horror entertainment that Netflix has managed to put out so far. —Jim Vorel
---
30. Verónica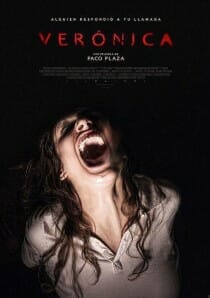 Year: 2017
Director: Paco Plaza
Stars: Sandra Escacena
Rating: NR
Runtime: 105 minutes
Paco Plaza, the Spanish director of landmark 2007 found footage horror film R.E.C., has largely delivered diminishing returns via R.E.C. sequels. Verónica, therefore, has been received as a welcome venture into a new concept for the director, even if the results are decidedly on the derivative side. A spirit/demonic possession movie in the vein of Witchboard, the film follows a 15-year-old Spanish student (Sandra Escacena) who unwittingly invites evil into her home while conducting a ouija seance with her school chums. Where the movie shines best is largely on the presentation side: It looks great whenever its images aren't too dark, capturing an interesting moment in history by setting the film in 1991 Spain. Charismatic performances from multiple child actors serve to bolster a story that unfortunately feels frustratingly familiar, recycling elements of Ouija, The Last Exorcism and practically every possession film ever written. This is very well-trodden ground, but Verónica is at the very least more than competent, even if it's not the revelation for which we were hoping from the director. —Jim Vorel
---
31. I Know What You Did Last Summer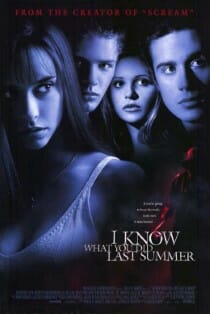 Year: 1997
Director: Jim Gillespie
Stars: Jennifer Love Hewitt, Sarah Michelle Gellar, Ryan Phillippe, Freddie Prinze Jr., Johnny Galecki, Bridgette Wilson
Rating: R
Runtime: 101 minutes
It's sort of ironic that writer Kevin Williamson followed up Scream (no, Wes Craven didn't actually write the screenplay for Scream), the film that revitalized the tired slasher genre in 1996 by examining its tropes and cliches, by writing a true-to-form, classical, '80s-style slasher, but that's exactly what he did. Whereas Scream sets out to reinvent—or more accurately, wink at—the wheel, I Know What You Did Last Summer had no such grand ambitions in mind. This is instead a movie made to capitalize on the former, although it does so with style. In truth, it seems heavily inspired by slashers in the mold of Prom Night in particular, wherein the guilty parties in an old crime are hunted down one by one. As for the cast, it's just about the most '90s assemblage in horror history, from Sarah Michelle Gellar and Jennifer Love Hewitt to Ryan Phillippe and Freddie Prinze Jr., each more perfectly coiffed than the last. Even the famous chase scene of Prom Night gets revisited, but even more than was true in the '80s, the true purpose of the film is to show off its nubile young cast of budding stars. It's fun as a time capsule—perhaps more fun now than it was in 1997, truth be told—but it will always find itself in Scream's shadow. —Jim Vorel
---
32. 1922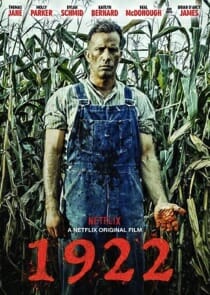 Year: 2017
Director: Zak Hilditch
Stars: Thomas Janes, Neal McDonough, Molly Parker
Rating: NR
Runtime: 101 minutes
A chameleonic performance from Thomas Jane anchors this understated, gothic story set in Depression-era Middle America, told in the style of a confession by the husband (who we can tell right from the get-go is haunted by some horrible crime). When his wife (Molly Parker) insists on selling the land she's inherited rather than work it, Jane's unsophisticated field hand harangues their son (Dylan Schmid) into becoming an accomplice in her grisly murder. As with every Grand Guignol tale, though, we already know that the worst part isn't the act of killing, but the endless paranoia of living with it. In the case of the movie's guilty narrator, that means a vengeful and inevitable haunting filled with all the foreboding and creepy imagery you came to see. Stephen King adaptations have their hits and their misses, but this is a straightforward story that gets by on the power of a dread-steeped plot and some compelling performances by good character actors you'll most likely always be happy to see get screen time. —Kenneth Lowe
---
33. Little Evil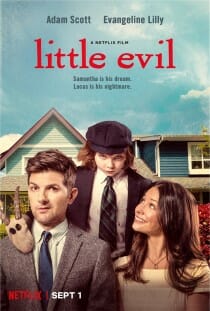 Year: 2017
Director: Eli Craig
Stars: Adam Scott, Evangeline Lilly
Rating: NR
Runtime: 95 minutes
Seven years after he gave us Tucker & Dale vs. Evil, one of the best horror comedies in recent memory, director Eli Craig has finally returned with an exclusive for Netflix, Little Evil. An obvious parody of The Omen and other "evil kid" movies, Little Evil wears its influences and references on its sleeve in ways that, while not particularly clever, are at least loving. Adam Scott is the sad-sack father who somehow became swept up in a whirlwind romance and marriage, all while being unfazed by the fact that his new step-son is the kind of kid who dresses like a pint-sized Angus Young and trails catastrophes behind him wherever he goes. Evangeline Lilly is the boy's foxy mother, whose motivations are suspect throughout. Does she know that her child is the spawn of Satan, or as his mother is she just willfully blind to the obvious evil growing under her nose? The film can boast a pretty impressive supporting cast, from Donald Faison and Chris D'elia as fellow step-dads, to Clancy Brown as a fire-and-brimstone preacher, but never does it fully commit toward either its jokes or attempts to frighten. The final 30 minutes are the most interesting, leading the plot in an unexpected direction that redefines the audience's perception of the demon child, but it still makes for a somewhat uneven execution. Tucker & Dale this is not, but it's still a serviceable return for Craig. —Jim Vorel
---
34. Fear Street Part Two: 1978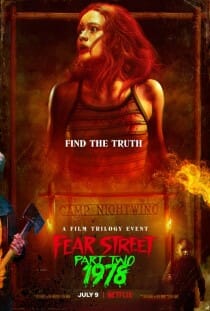 Year: 2021
Director: Leigh Janiak
Stars: Sadie Sink, Emily Rudd, Ryan Simpkins, McCabe Slye, Ted Sutherland, Ashley Zukerman, Jordana Spiro, Gillian Jacobs, Kiana Madeira, Benjamin Flores Jr.
Rating: R
Runtime: 110 minutes
That's pretty much Fear Street Part 2: 1978 in a nutshell. This second entry of director Leigh Janiak's ambitious R.L. Stine adaptation trilogy for Netflix hits the ground running, with plenty of momentum provided by the surprisingly visceral Fear Street: 1994, and although it follows through on that film's lively visuals and gruesome deaths, it finds itself hurting somewhat for compelling characters and variety in what it's able to offer. Bound by its retro summer camp theming and the obvious horror allusions that theming implies, 1978 is a more lightweight diversion that occasionally finds itself spinning its wheels, although it does redeem itself with a startling transition into the jumping off point for final entry Fear Street: 1666. Nevertheless, it feels like middle child syndrome has likely come into play in this second chapter. —Jim Vorel
---
35. #Alive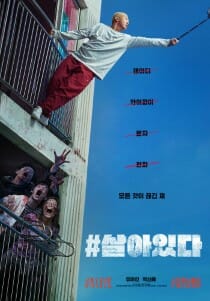 Year: 2020
Director: Cho Il-hyung
Stars: Yoo Ah-in, Park Shin-hye
Rating: NR
Runtime: 99 minutes
Fans of zombie cinema were hotly anticipating at least one South Korean zombie feature this year: Peninsula, the sequel to the much-loved Train to Busan was heavily hyped, but ultimately fell far short of the original. Thankfully, though, there was another Korean zombie flick waiting in the wings to step into its place, in the form of the significantly more successful (if modest) #Alive. Fans of the original World War Z novel will certainly find this story familiar, as it's suspiciously similar to one of that book's better-loved passages, about a young gamer/hacker in Japan who is so deeply engrossed in the web, he fails to notice the world descending into a zombie apocalypse around him, before finally being forced to unplug and go on the run. Here, the same basic premise is simply transplanted to South Korea, where the introverted protagonist must rappel down the side of his apartment building to avoid the prowling dead, while also looking for other survivors hiding among the carnage. It's a much tighter, more neatly executed story than the disappointing excesses of Peninsula, perfect for pandemic-era viewing. —Jim Vorel
---
36. Day Shift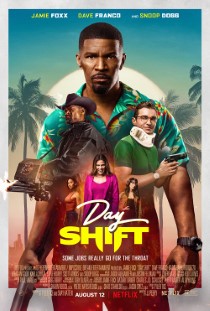 Year: 2022
Director: J.J. Perry
Stars: Jamie Foxx, Dave Franco, Karla Souza, Meagan Good, Natasha Liu Bordizzo, Snoop Dogg
Rating: R
Runtime: 114 minutes
Day Shift is a successful directorial debut for long-time stunt coordinator J.J. Perry. It isn't a revelation, but it's mirthful and violent and feels like everyone involved had fun making it while taking their jobs seriously. Streaming is essentially the contemporary version of straight-to-video, and for some movies (like Prey) that feels like a major distribution-side miscalculation. Day Shift isn't quite at that franchise-affirming level, but I'd have loved to have seen it in a theater. Part of me wishes it was a grimier, rougher film released on Shudder, with the same cast and creative team more directly evoking 1970s exploitation over 1980s action-comedy-horror, but, if you spent the early 2000s wishing Blade crossed over with Bad Boys or Lethal Weapon, Netflix has got your ticket. —Kevin Fox Jr.
---
37. The Invitation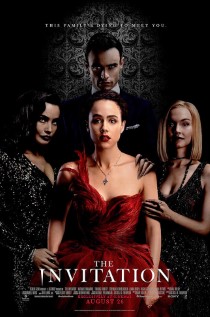 Year: 2022
Director: Jessica M. Thompson
Stars: Nathalie Emmanuel, Thomas Doherty, Stephanie Corneliussen, Alana Boden, Hugh Skinner, Sean Pertwee
Rating: PG-13
Runtime: 104 minutes
It's rough work trying to remix a classic like Bram Stoker's Dracula when there's been 125 years of others endlessly giving it a go on paper, stage and screen. As such, when an attempt does hit some fresh angles, it's to be commended—as is the case with The Invitation. Coming at the mythology with a female lens is director Jessica M. Thompson, writer Blair Butler and actress Nathalie Emmanuel, who execute some unexpected choices that manage to slightly subvert their full goth approach to the material. However, The Invitation takes way too long getting to its most interesting ideas, leaving us with the distinct feeling of "too little, too late." —Tara Bennett
---
38. The Rental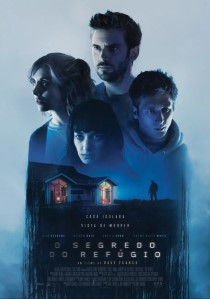 Year: 2020
Director: Dave Franco
Stars: Alison Brie, Dan Stevens, Sheila Vand, Jeremy Allen White, Toby Huss
Rating: R
Runtime: 88 minutes
The Rental has De Palma vibes with Fincher's cool, but lacks the former's exploitative pleasures and the latter's cinematic expertise. It is, however, satisfyingly composed in terms of approach, giving the audience flashes of brutality to come or shooting it from a distance, heightening the shock and lending bloodshed sharp flinching power. It's the inconsistency of the hook that trips up Franco and imposes the effects of inertia on his story. His understanding of how thrillers tick when the implicit becomes explicit is easy to appreciate, but his wavering on when to pull the trigger, whether on his narrative or characters or even the act of violence, conveys hesitation, as if Franco's short on confidence. In a way that's refreshing: Men walk behind the camera for the first time with swagger belying their inexperience, which is rarely not annoying. But The Rental has enough going for it that it could use more confidence in its unifying plot elements. It's a case where less is actually just that. —Andy Crump
---
39. Till Death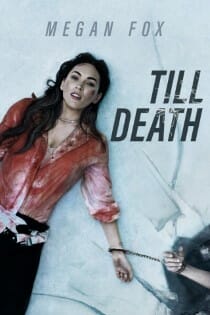 Year: 2021
Director: S.K. Dale
Stars: Megan Fox, Eoin Macken, Callan Mulvey, Jack Roth, Aml Ameen
Rating: R
Runtime: 88 minutes
Till Death initially doesn't appear to play to Megan Fox's strengths. For about 10 minutes, it's a dour marital drama where Emma (Fox) extricates herself from an affair in an attempt to reconcile with her wealthy husband Mark (Eoin Macken). It quickly becomes clear that Mark is controlling and abusive, but he's able to keep his worst tendencies just tamped-down enough to give Emma some hope—until she wakes up the morning after their seeming reconciliation handcuffed to her beau … who promptly shoots himself in the head. The burden of Emma's terrible relationship becomes physicalized and literalized as she has to drag the bastard around with her as she evades the criminals Mark has hired to come after her. This trim, compact movie is primarily a thriller, but it has horror-adjacent elements—practical gore; Mark's Jigsaw-esque messages from beyond the grave; dark and gruesome flashes of humor—and that's what ultimately makes it such a great match for Fox. From her popping red lipstick in the pre-mayhem sections to the blood splatter that perfectly soaks half of her face, Fox looks like a femme fatale captured mid-morph into scream queen. After years of objectification, she feels in control of her bombshell image. —Jesse Hassenger
---
40. Vampires vs. the Bronx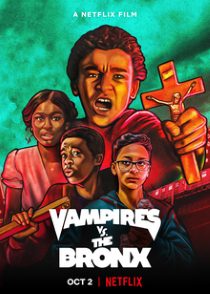 Year: 2020
Director: Osmany Rodriguez
Stars: Jaden Michael, Gregory Diaz IV, Sarah Gadon, Shea Whigham, Method Man, Chris Redd
Rating: PG-13
Runtime: 85 minutes
Vampires have historically been used as a metaphor for practically any societal evil you can think of in cinema, but the "vampire as gentrification allegory"? Now that's a new one. And that's what you'll see in Netflix's Vampires vs. The Bronx. It makes its political message abundantly clear. These are indeed vampiric real estate developers, intent on snapping up properties like the neighborhood courthouse, which is immediately reimagined as an upscale condo development titled "The Courthaus." A bit on the nose, perhaps, but pretty funny at the same time.—Jim Vorel