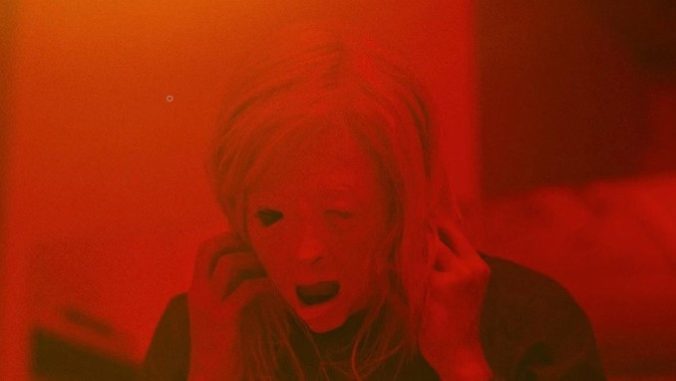 In terms of comparing the major streaming services, it's easy to think of Hulu as "the TV-focused one," but that's not entirely fair—the service also has a healthy number of movies at any given time, although its overall library is nowhere near the size of Netflix's or (especially) Amazon Prime's. Still, horror geeks who happen to have a Hulu subscription actually have access to a surprisingly large library of quality films.
Kudos to Hulu for eventually creating a horror-specific subcategory instead of "horror and suspense" jumbled together into one category that contained the likes of both The Babadook and Snowden. Now at least everything you see when you visit the "horror" tab makes sense being there.
In 2023, it's clear the Hulu horror library got a major upgrade. In fact, our Hulu horror list is now just as long as our Netflix one, and in terms of quality they've probably surpassed the world's largest streamer. Particularly in terms of indie horror, Hulu has made its mark as one of the better streaming services.
After reading about the top horror movies on Hulu, you may also want to consult the following horror-centric lists:
The 100 best horror films of all time.
The 100 best vampire movies of all time.
The 50 best zombie movies of all time.
The 50 best horror movies on Amazon Prime
The 50 best movies about serial killers
The 50 best slasher movies of all time
The 50 best ghost movies of all time
The 40 Best Horror Movies Streaming on Netflix
The 50 best horror movies streaming on Shudder
The 50 Best Movies About Serial Killers
So without any further ado, here are the 40 best horror movies streaming on Hulu:
1. Memories of Murder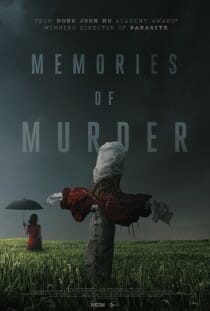 Year: 2003
Director: Bong Joon-Ho
Stars: Song Kang-ho, Kim Sang-kyung, Kim Roi-ha, Park Hae-il, Byun Hee-bong
Rating: NR
Runtime: 131 minutes
Based on the case of South Korea's first serial killer, this is Bong Joon-Ho's take on the cop drama. The tension arises from the clash in styles between an instinctive detective from the countryside (Song Kang-Ho), and his more professional urban counterpart (Kim Sang-Kyung) dispatched to speed the investigation, which steadily derails amid blown opportunities and wrongful arrests. One uses his fists, the other forensics, and both serve as cultural archetypes whose actions play out against the backdrop of the mid-1980s military dictatorship. Strange as it sounds, Murder is also not without laughs, which are both coarse and piercing. Like David Fincher's Zodiac, which arrived a few years later, Memories of Murder never stops taking advantage of the audience's unspoken assumption that it will eventually be presented with a neat, gift-wrapped conclusion. —Steve Dollar
---
2. Possessor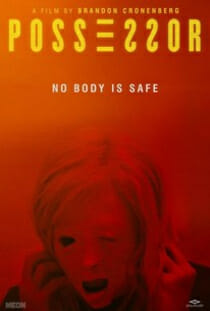 Year: 2020
Director: Brandon Cronenberg
Stars: Andrea Riseborough, Christopher Abbott, Tuppence Middleton
Rating: R
Runtime: 104 minutes
The barren, lonely, modest urban landscapes of Brandon Cronenberg's Possessor reflect a familiar perspective. Brandon is, as you either already know or have surely guessed, David's son; he shares his father's interest in corporeal grotesquery, physical transformation representing mental transformation, and an unnerving, topical preoccupation with viruses. Brandon cuts deeper than daddy, though, if not (yet) with the same incisiveness, then with a clinical precision that only intensifies the oneiric oddness coursing intractably through Possessor.
This disturbing horror/thriller follows Tasya (Andrea Riseborough), an assassin working for a shady organization that carries out its hits via remote cerebral link between assassin and unwitting host—in this case Colin (Christopher Abbott). Cronenberg charts a horrific journey from mind to mind, plotted along neural pathways but predictably expressed along physical routes. It veers off into an arterial journey, the narrow vessels containing the stuff of life—and death—in a larger body. The film has the feel of a grand sci-fi spectacle shrunk down to a dark, dingy miniature; its crude efficiency belies the potency of Cronenberg's ruminations on the theme of a foreign invader corrupting a wayward soul in a poisonous society.—Paddy Mulholland
---
3. Titane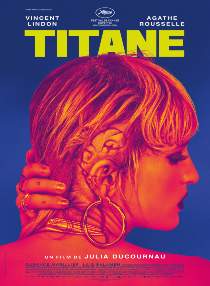 Year: 2021
Director: Julia Ducournau
Stars: Agathe Rousselle, Vincent Lindon, Garance Marillier, Laïs Salameh
Rating: R
Runtime: 108 minutes
Alexia (Agathe Rousselle) had an early connection with cars. Her insistence on using her voice to mimic the rev of an engine as a young girl (played by Adèle Guigue) while her irritated father (French director Bertrand Bonello) drove was so undaunted that one day she caused him to lose control of the vehicle. The accident rendered her father mostly unscathed, and Alexia with a titanium plate implanted in her skull. It was a procedure that seemingly strengthened a curious linkage between her and metal and machine, an innate affection for something hot and alive that could never turn away Alexia's love. As the doctor removes Alexia's surgical metal headgear, her father looks on with something that can only be described as disdain for his child. Perhaps, it is because he knew what Alexia would become; perhaps, Alexia was just born bad. Julia Ducournau's Palme d'Or-winning follow-up to 2016's Raw crunches, tears and sizzles. Bones break, skin rips, libidos throb—the human body is pushed to impossible limits. It's something that Ducournau has already proved familiarity with, but the French director takes things to new extremes with her sophomore film. Titane is a convoluted, gender-bending odyssey splattered with gore and motor oil, the heart of which rests on a simple (if exceedingly perverted) story of finding unconditional acceptance. Eighteen years following the childhood incident, Alexia is a dancer and car model, venerated by ravenous male fans aching to get a picture and an autograph with the punky, sharp-featured young woman. She splays her near-naked form atop the hood of an automobile to the beat of music, contorting and touching herself with simmering lust for the inanimate machine adorned with a fiery paint job to match Alexia's sexuality. Pink and green and neon yellow glistens on every body (chrome or otherwise) in the showroom, but Ruben Impens' cinematography follows Alexia as she guides us through this space where she feels most at home. Titane persists as a boundary-pushing exploration of the human form, of gender performance, masculinity and isolation; Ducournau's script is surprising, shocking, titillating at every turn. And despite her cruelty, and the relative distance from and lack of insight into her character, Alexia remains an empathetic protagonist. This is in no small part thanks to Rousselle's commanding portrayal which astonishingly doubles as her feature debut. Titane is not just 108 bloody minutes of bodily mutilation and perversion, but of blazing chaos inherent in our human need for acceptance. Ducournau has wrapped up this simple conceit in a narrative that only serves to establish her voice as one which demands our attention, even as we feel compelled to look away. Yes, it's true what they've said—love will literally tear us apart.—Brianna Zigler
---
4. I Saw the Devil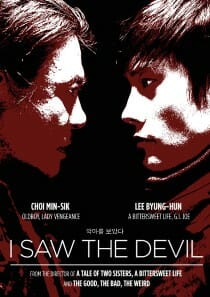 Year: 2010
Director: Kim Ji-woon
Stars: Lee Byung-hun, Choi Min-sik, Oh San-ha, Kim Yoon-seo
Rating: NR
Runtime: 141 minutes
I Saw the Devil is a South Korean masterpiece of brutality by director Kim Ji-woon, who was also behind South Korea's biggest horror film, A Tale of Two Sisters. It's a truly shocking film, following a man out for revenge at any cost after the murder of his wife by a psychopath. We follow as the "protagonist" of the film makes sport of hunting said psychopath, embedding a tracker in the killer that allows him to repeatedly appear, beat him unconscious and then release him again for further torture. It's a film about the nature of revenge and obsession, and whether there's truly any value in repaying a terrible wrong. If you're still on the fence, know that Choi Min-sik, the star of Park Chan-Wook's original Oldboy, stars as the serial killer being hunted and turns in another stellar performance. This is not a traditional horror film, but it's horrific in terms of both imagery and emotional impact. —Jim Vorel
---
5. Censor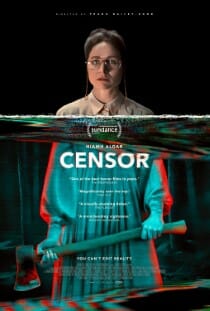 Year: 2021
Director: Prano Bailey-Bond
Stars: Niamh Algar, Nicholas Burns, Vincent Franklin, Sophia La Porta, Adrian Schiller, Michael Smiley
Rating: NR
Runtime: 84 minutes
If Peter Strickland's Berberian Sound Studio and Alexandre Aja's High Tension had a kid and raised it on Vinegar Syndrome releases, that kid would grow up to be Prano Bailey-Bond's Censor. A demonstration of refined craftsmanship and a gleeful embrace of horror's grimiest mores all at the same time, Censor is the ultimate "have cake, eat it too" film, being both exceptionally well-made and stuffed to the gunwales with everything that makes horror worth watching: Creeping dread, paranoia, gross-out violence and inspired fits of madness, with a side of smirking defiance for the conservative pitchfork mobs that have tried to pin all the world's ills on the genre since always. Bailey-Bond's film is in conversation with history, the era of Margaret Thatcher and cultural garment-rending over the proliferation of video nasties among impressionable Brits. Enid (Niamh Algar), a film censor, fills her days watching graphically staged dramatizations of brutality, then cutting down their countless offenses to an acceptable size. One such picture too closely resembles a horrible incident from her childhood, one resulting in the disappearance of her sister—or more specifically, it's the lead actress in the picture who too closely resembles her sister. The encounter sets Enid on a quest to recover her long-lost sibling, which takes her on a descent into insanity…plus a few choice gore shots. But as much as Censor connects with Britain's past, it connects with horror's past, too, in keeping with the genre's tradition of self-awareness and self-critique. When social forces come together to blame horror for the existence of darkness, it's because those forces can't stand their own self-reflections. They need an easy way out, and moral panic is easy. Horror knows who the real villains are, and so does Bailey-Bond. Don't take that as a warning sign, though: Censor isn't stuffy or preachy, not at all. It's the reason we go see horror movies in the first place.—Andy Crump
---
6. Prey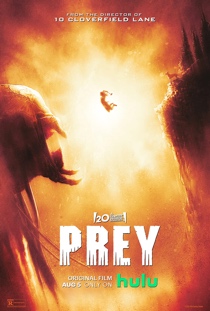 Year: 2022
Director: Dan Trachtenberg
Starring: Amber Midthunder, Dakota Beavers, Dane DiLiegro, Stormee Kipp, Michelle Thrush, Julian Black Antelope
Rating: R
Runtime: 100 minutes
Filmmaker Dan Trachtenberg's Predator prequel Prey succeeds by daring to embrace what prior sequels did not: Simplicity. The basics of Predator cinema boil down to skull trophies and rival combat, but most of all, the thrill of an uninterrupted hunt. With brutal ease, writer Patrick Aison translates Predator codes to hunter-gatherer dichotomies in Native American cultures. There's nothing scarier than the laws of natural hierarchies on display in their most elemental forms, and that's what Prey recognizes with menacing regard. Trachtenberg understands what Predator fans crave, and executes without mercy. Set in the Northern Great Plains of 1719, Prey pits a Predator challenging any species' alphas—wolves, bears, people—against a Comanche tribe. Taabe (Dakota Beavers) leads other boys on hunts while his sister Naru (Amber Midthunder) practices her deadliest skills in secrecy. She's dismissed by most for her gender, but not by Taabe. Naru's chance to defeat a lion (thanks to Taabe) and earn her warrior's rite of passage fails when a Predator's alien technology distracts from afar—which no one believes. Only Naru can protect her family and tribespeople from the unknown Yautja threat since no one will listen, which will be the warrior-wannabe's ultimate test. Prey is inarguably the best Predator since the original. The film gets so much right, paying homage to John McTiernan's 1987 masterwork—through cigars and direct quotes that it'll have fans hooting—and adding Indigenous representation with real cultural strength. Trachtenberg and Aison keep things simple, and that's the special sauce. The performances are tough-as-nails, action sequences absurdly gory and intensity streamlined like a high velocity arrow. By going back to beginnings, Prey sheds pounds of franchise dead weight for a leaner, meaner Predator prequel with all the spine-tearing, one-liner-spouting gladiatorial conquest that fans desire—computer-generated or not. —Matt Donato
---
7. Honeymoon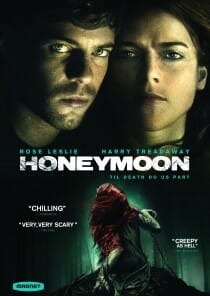 Year: 2014
Director: Leigh Janiak
Stars: Rose Leslie, Harry Treadaway
Rating: R
Runtime: 87 minutes
The cool thing about horror is that if you just have the vision, you can make something like Honeymoon with no more resources than an empty cabin and a few weeks of spare time. The film only has four actors, and two of them barely appear, leaving everything on the shoulders of the two young stars, Rose Leslie (Ygritte from Game of Thrones) and Harry Treadway. This is the right decision to make: If you've got a few solid, young actors, why not let the film just become a statement of their talents? The story is extremely simple, with a newlywed couple going on their honeymoon in a remote cabin in the woods. When Bea, the wife, wanders away one night and has some kind of disturbing event in the woods, she comes back changed, and it begins to affect both her memory and sense of identity. The next hour or so is a slow-burning but well-acted and suspenseful journey for the two as the husband's suspicions grow and the warning flags continue to mount. By the end, emotions and gross-out scares are both running high. —Jim Vorel
---
8. The Night House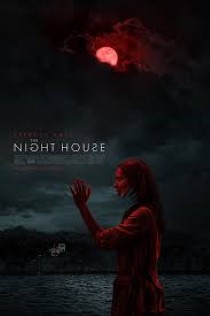 Year: 2020
Director: David Bruckner
Stars: Rebecca Hall, Sarah Goldberg, Evan Jonigkeit, Stacy Martin, Vondie Curtis-Hall
Rating: R
Runtime: 110 minutes
In this haunted house thriller, Beth (Rebecca Hall) is left reeling from the unexpected death of her husband (Evan Jonigkeit) in the home he built for her. Before long, she starts experiencing menacing nightmares and even seeing ghostly apparitions during the day. Soon, the torment forces her to dig deeper into her husband's life and the things she thought she knew about him—which gives way to a terrifying secret that blossoms in the belly of her grief. Hall's work makes this horror-thriller worth seeing, but it likely won't become the staple that folks were hoping for when the trailer arrived. It's easy (relatively speaking) to make a convincing and exciting trailer for a film. It's a whole other thing to craft a movie that works for its entirety and peppers those epic trailer moments throughout in such a way that leaves you dying to find the next piece of candy on the trail toward the center of the plot. It's a fun flick and some may still be drawn into The Night House's mystery, but the film—and everyone at the heart of its conception—have Hall to thank for that. —Lex Briscuso
---
9. Hatching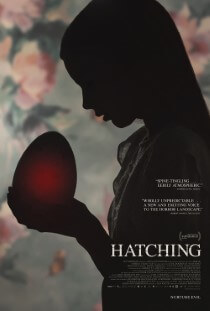 Year: 2022
Director: Hanna Bergholm
Stars: Siiri Solalinna, Sophia Heikkila, Jani Volanen, Reino Nordin, Saija Lentonen
Rating: NR
Runtime: 91 minutes
Pubescent pressures are compounded by the presence of a horrifying mutant doppelganger in Hatching, Finnish director Hanna Bergholm's debut feature. Written by Ilja Rautsi, the film is a domestic drama at its core, detailing the toxicity inherent to a controlling mother-daughter dynamic. However, what elevates Hatching to the upper echelons of the familial horror-drama is its inspired use of practical effects and puppeteering, resulting in a genuinely unsettling movie monster that appears all the more uncanny in its originality. While the finer plot details might not feel as fresh as its central doppelganger entity, Hatching hits the right emotional cues nonetheless—instilling its fair share of thrilling scares while stirring adolescent pathos. — Natalia Keogan
---
10. Castle Rock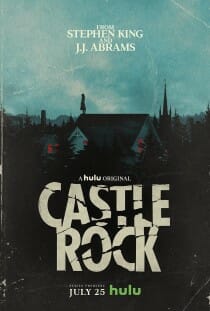 Year: 2018
Director: Various
Stars: Andre Holland, Melanie Lynskey, Bill Skarsgård, Sissy Spacek, Lizzy Caplan, Tim Robbins
Rating: N/A
Runtime: 20 episodes
Castle Rock is easy to love if you've already given yourself up to Stephen King's brand of campfire story, with all the hokey chuckles and midnight palm-sweating that comes with it. I know I have—I just finished enjoying King's latest, The Outsider—which makes me a prime target (though, I suspect, not the only target) for Sam Shaw and Dustin Thomason's Hulu original series, based on King's mythos. Michael Uppendahl directs the solid pilot, which pushes artistry and literary fidelity into its compellingly sketched mystery, and the hooks only sink in deeper over the rest of season one. The plot and environment (because one is inevitably entangled with the other) use the stories of Stephen King as their knitting fiber, intertwining both meta- and textual characters and themes into the afflicted town of Castle Rock (home of Cujo and The Dead Zone). Along with It's Derry and the oft-abbreviated Jerusalem's Lot, Castle Rock makes up the Bermuda triangle of fictitious Maine haunts that King keeps coming back to. King's work loves a polluted system, and towns work just as well as prisons or hotels. The atmosphere works because the series' thematic and artistic construction do each other plenty of favors. For example, the show treats religion and the supernatural as forces that aren't necessarily on equal footing, but are certainly enabling each other, like a father pushing his child higher and higher on the swing set. Which is which never stays the same. There's misguided righteousness, dangerous excitement, and legitimate goodness caught up in the battle for Castle Rock's soul, which is an exciting spin on the conventional Exorcist-like binary questioning of faith. —Jacob Oller
---
11. Sea Fever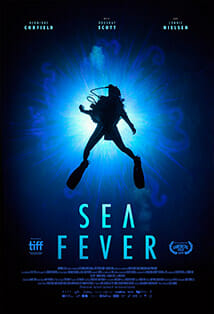 Year: 2020
Director: Neasa Hardiman
Starring: Hermione Corfield, Dougray Scott, Connie Nielsen, Ardalan Esmaili
Rating: NR
Runtime: 89 minutes
Talk about bad timing. Or good timing? Whether Sea Fever's release coinciding with the pandemic is to either the film's benefit or detriment is a question without a concrete answer, but like Nicolas Pesce's The Grudge, it's all a matter of strange kismet. How else to take a horror movie about people stuck in tight quarters together, endangered by a heretofore unknown entity that transmits to hosts with but a touch and kills in geysers of blood? And the one person in the cast smart enough to make deductions and offer advisories on how to proceed is routinely ignored by everybody else, especially when that person identifies self-isolation as the safest course of action. Prescient! Sea Fever, however, isn't about a virus but an undiscovered lifeform that inhabits the photic zone, basically a gargantuan tentacled thing that passes on its spawn to other organisms, which then explode violently from said organisms' eyeballs. The creature menaces the crew of a fishing trawler off the West coast of Ireland, including Siobhán (Hermione Corfield), the introverted marine life expert brought on board to sort out "anomalies" in the catch. She's also the only one capable of figuring out what's happening to the boat, and the crew, in what reads as an amalgam of The Thing and Leviathan, with maybe a bit of The Abyss in there as well. Sea Fever's gory, claustrophobic paranoia is only part of its pleasure. There's terror in the depths, but bioluminescent beauty, too, the kind that inspires Irish folklore when it should inspire a moratorium on fishing. Sea Fever didn't get to pick its moment, but the moment is ripe for movies like it to help put in perspective the matter of quarantine. A great movie at any time, but an unexpectedly thought-provoking movie for the time that we're in. —Andy Crump
---
12. After Midnight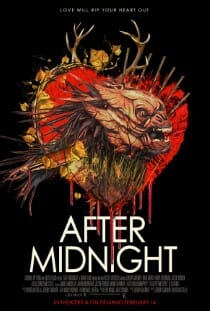 Year: 2019
Director: Jeremy Gardner, Christian Stella
Stars: Jeremy Gardner, Bea Grant, Henry Zebrowski
Rating: NR
Runtime: 83 minutes
Hank (Jeremy Gardner) has a problem: Abby (Brea Grant), his longtime girlfriend and the weathervane of his existence, has up and left with only a vague note to explain her sudden disappearance. All Hank has to hang onto now is his family's old home, which he and Abby had made their home together, plus a bottomless case of peanut wine. Oh, also, there's that damn monster that batters Hank every night after the clock strikes 12. That's a problem, too. After Midnight could be read as anything other than a horror film, but if there's a worse horror to live with than the horror of knowing your short-term future is going to be defined by monster attacks, well, Gardner doesn't care. Following his usual tack, he wrote this movie, co-directed this movie and put himself in front of the cameras while they rolled: There's more budget to speak of than his other work (like The Battery), considering the involvement of effects studio MastersFX (see: Tales From the Crypt: Demon Knight), but most of the money goes toward…well, wait for the final 10 or so minutes to find out. Everything that's left over goes toward creating a sadsack world for Hank to live in and pity himself in, his stunted emotional growth being the bugbear holding him back from going anywhere with his life and with Abby. "Manchildren but make it scary" sounds like a terrible elevator pitch, but Gardner's been making low-budget, high-tension, higher-atmosphere movies in his sleep for his whole career, and After Midnight is the most refined example of his vision yet. —Andy Crump
---
13. Come True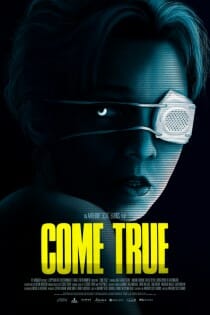 Year: 2021
Director: Anthony Scott Burns
Stars: Julia Sarah Stone, Landon Liboiron
Rating: NR
Runtime: 105 minutes
Come True, Anthony Scott Burns' horror first, sci-fi second hybrid film essentially dramatizes what filmmaker Rodney Ascher gets at in his 2015 sleep paralysis documentary The Nightmare. What if your worst fears manifested in the real world? What if you couldn't tell the difference between the land of the waking and the realm of the slumbering? What if the difference doesn't even matter because, whether the nightmares are real or not, they still smother you and deny you rest, respite and sanity? Conceptually, the movie is frightening. In more practical terms it's deeply unsettling, a terrific, sharply made exercise in layering one kind of dread on top of another. "Don't you ever feel like you're seeing something that you're not supposed to?" Sarah (Julia Sarah Stone) asks Riff (Landon Liboiron), the scruffy Daniel Radcliffe stand-in conducting an ill-advised science experiment masquerading as a sleep study. The ever-present unnerving sensation that follows—that unspeakable terror is hovering over your shoulder—puts the film in close company with It Follows, another movie about disaffected youth on the run from evil they don't understand and can't fight. It's contemporary, atmospheric and cuts deep—and more than that, it's original. Burns conjures horror so vivid and tactile that at any time it feels like it might leap off of the screen and into our own imaginations or, worse, our own lives.—Andy Crump
---
14. Crimes of the Future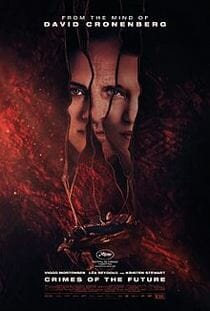 Year: 2022
Director: David Cronenberg
Stars: Viggo Mortensen, Léa Seydoux, Kristen Stewart, Don McKellar, Scott Speedman
Rating: R
Runtime: 107 minutes
Sharing a title with Cronenberg's second film, the latest from the body horror auteur is a return to (de)form after two decades of more dialed-back drama. Digging into the art world's juicy guts and suturing it up as a compelling, ambitious sci-fi noir, Crimes of the Future thrills, even if it leaves a few stray narrative implements sewn into its scarred cavities. The dreamy and experimental Crimes of the Future (1970) sees creative cancers develop in a womanless world ravaged by viruses. New organs are created (and sometimes worshiped) in a broken society now run by fetishists and hurtling towards a dire, damnable biological response. While Cronenberg's 2022 do-over on the subject of organic novelty in a collapsing society isn't a remake by any stretch of the new flesh, it addresses the same pet interests that've filled his films since the beginning. Thankfully, it does so with new subtextual success and a far more straightforward and accessible text (despite the full-frontal nudity and graphic autopsies). Unlike Cronenberg's early work, this movie has color, diegetic sound and movie stars. It embraces traditional dramatic pacing and supplements its perversion with cutting-edge effects. And at least now the characters speak to each other—in that detached, psychology-textbook-meets-FM-2030-essay style—while the camera dives deep into the guts that fascinate us. Specifically, the guts of Saul Tenser (Viggo Mortensen). He and Caprice (Lea Seydoux) are performance artists whose medium is the generation and removal of neo-organs. Saul builds them up, Caprice slices them out. Our destruction of the world, filling its oceans with plastic and its air with pollution, allowed this to happen. Humanity is now literally numb. People slice each other with knives at clubs, or in the street. Recreational surgery is commonplace. Many can only feel real pain while asleep. This unconscious suffering is just one of many sharpened sides of Crimes' metaphor. Art is evolving to meet this nerve-deadened world on its terms. Humans are too, literally. That's why Saul's able to squeeze out nasty new lumps of viscera and why National Organ Registry investigators Wippet (Don McKellar) and Timlin (Kristen Stewart), as well as radical transhumanist Lang (Scott Speedman), find him fascinating. The trio help narratively blend the dystopian bureaucracy and thriving, subversive multimedia generated by Cronenberg's nihilistic predictions. When we eventually ruin things, there will just as surely be new cogs in old machines as there will be new rebels in old resistances. Erudite and exploitative, gory yet gentle, Crimes of the Future shows the new kids on the chopping block that an old master can still dissect with the best. But Crimes of the Future's more meaningful impact is in its representation of a trailblazer finally seeing the horizon. Cronenberg's view of the future understands that the true death of an artist and the death of society at large result from the same tragic failure to evolve—even if that innovation is simply renovation.—Jacob Oller
---
15. 30 Days of Night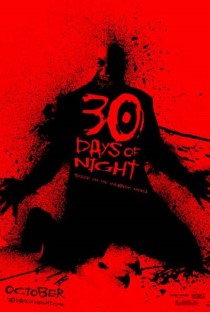 Year: 2007
Director: David Slade
Starring: Josh Hartnett, Melissa George, Danny Huston, Ben Foster, Mark Boone Junior
Rating: R
Runtime: 114 minutes
With sparkly, emo vampires being all the rage amongst tweens and slash/fic enthusiasts at the time, the big screen adaptation of Steve Niles and Ben Templesmith's comic book miniseries, 30 Days of Night, could easily be seen as something of a balm for true horror fans. There are no tragic or misunderstood monsters as far as the guyliner'd eye can see; the vampires here—led by Danny Huston's vicious Marlow—are savage, pitiless, bloodsucking ghouls. Despite the unfortunate blank space in the center of the film where town sheriff Josh Harnett's command of the screen should be, the movie faithfully captures the source material's terror of a small Alaskan town falling prey to ravenous creatures, and dawn is an entire, excruciating month away. Rarely does a horror setting seem quite so hopeless as it does here. —Scott Wold
---
16. Exorcist III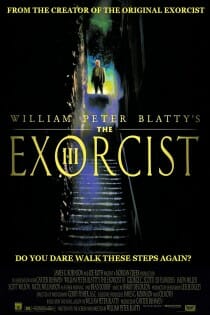 Year: 1990
Director: William Peter Blatty
Stars: George C. Scott, Ed Flanders, Jason Miller, Scott Wilson, Nicol Williamson, Brad Dourif
Rating: R
Runtime: 110 minutes
Exorcist III, or Legion as it's known in its director's cut form, focuses on grizzled, sardonic police detective Kinderman, played in the film by George C. Scott and by Lee J. Cobb in The Exorcist. Kinderman was more of a bystander to the events of the original film, but they still haunt him, 15 years after the fact. The past comes roaring back with bloody vengeance—there's a serial killer on the loose, and the murders seem to be connected to a mysterious patient locked up in a hospital psychiatric ward. And that mysterious patient just happens to look exactly like the deceased Father Damien Karras, one of the exorcists from the first film, who met an untimely end after launching himself out a window and tumbling down a particularly steep flight of stairs. What follows is a perpetually misunderstood and underrated horror film that is less a sequel to The Exorcist and more a channeler of the same disturbing spirit, complete with a few of the best jump scares in genre history. —Chris Evangelista
---
17. Bad Hair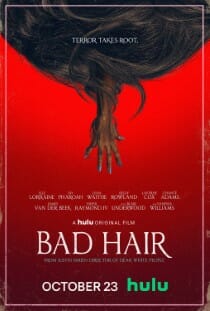 Year: 2020
Director: Justin Simien
Stars: Elle Lorraine, Jar Pharoah, Lena Waithe, Kelly Rowland, Laverne Cox
Rating: NR
Runtime: 102 minutes
The truest statement anyone can make about Justin Simien's horror-comedy Bad Hair is that it's very much a Justin Simien movie. Like his breakout feature debut, Dear White People, and the Netflix TV series he wound up spinning the film into, Bad Hair unpacks Black American identities through social and cultural lenses, mixing straight-faced character studies with sharp banter and humor. Unlike Dear White People, Bad Hair has issues balancing the two in tandem with the horror side of the scales, and often finds itself thrown out of equilibrium in the final measurement. Simien's work is funny, and spooky, but never both together. Comedy and horror historically go together well. Genre film, particularly the grotesque, straddles a fine line, and the grotesque has a way of tipping easily into comedy. In Bad Hair the two share a split-custody agreement: They visit the viewer only in every other scene. —Andy Crump
---
18. The Other Lamb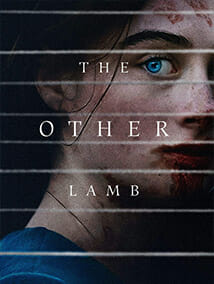 Year: 2020
Director: Malgorzata Szumowska
Starring: Michiel Huisman, Raffey Cassidy, Denise Gough
Rating: NR
Runtime: 94 minutes
The so-called "Shepherd" sends Selah (Raffey Cassidy) to the hills to deliver a newborn lamb. Instead, she returns with blood-stained hands and the wrath of an almost anthropomorphic ram, who—for the rest of The Other Lamb—follows her around, breathing heavily, angry horns in her face and stony eyes challenging hers. The horror of The Other Lamb accrues slowly. Director Malgorzata Szumowska is a master of world building; the film is told through cult member Selah's perspective, with the cult leader, the "Shepherd" (Michiel Huisman), existing as a more-or-less silent and cruel specter. Initially, the followers believe that only the male leader has the right to tell stories, but The Other Lamb skewers the male gaze. In the film, to see is to know—and to surveil. The leader organizes his all-women cult into two horrifying categories: Those who wear red frocks are forced to be his "wives" and the ones wearing blue are his "daughters," many of whom, if not all, are his biological daughters (Szumowska obscures some of these details). He knows everyone's menstrual cycles, and he seems to always be lurking, trying to pluck the next daughter from childhood and make her his wife as soon as she begins her period. His favorite daughter, the pious Selah, however, begins to perceive his insidiousness and grows fearsome of the impending arrival of her period. As in Ari Aster's cult thriller Midsommar, viewers can find allusions to fascism and religious extremism in The Other Lamb, but the film is less interested in exploring the leader's obvious cruelty at length than it is concerned with Selah's inevitably gory pilgrimage. It's a resonant tale of a young woman who learns to reject the deeply patriarchal system in which she was raised, to carve out a narrative outside of the one she has been forced to believe. —Isabella Bridie DeLeo
---
19. Run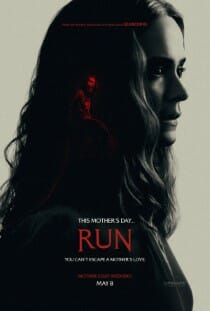 Year: 2020
Director: Aneesh Chaganty
Stars: Sarah Paulson, Kiera Allen
Rating: NR
Runtime: 89 minutes
Under 90 minutes and without an ounce of fat, Run buzzes with anxiety even in the quietest scenes where technically all's well but nothing's right: Repeated sequences, like a daughter's ritualized mealtimes, grow increasingly uneasy as her questions about her mother and the truth slowly evolve into suspicions and then, at last, fully blossom into horrified disbelief. What would you do if you found out the person you call "mom" may not actually be your mom at all? Earlier in 2020, The Craft: Legacy clumsily posed and answered the same question, but Chaganty and his Searching co-writer Sev Ohanian map Run around that fearful betrayal and give real thought to its consequences—and Chloe's response. —Andy Crump
---
20. The Vigil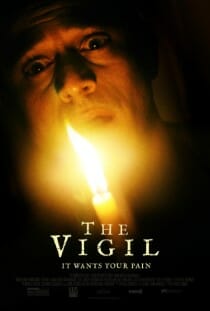 Year: 2021
Director: Keith Thomas
Stars: Dave Davis, Menashe Lustig, Malky Goldman, Fred Melamed, Lynn Cohen, Nati Rabinowitz
Rating: PG-13
Runtime: 89 minutes
Yakov (Dave Davis) has recently left the Hasidic Jew community after experiencing a trauma that dismantled his faith. He's struggling to adapt to the outside world—particularly with money—and in the midst of this struggle, he's approached to serve as a shomer, someone who watches over a body until it is buried. Typically a shomer is a family member, but in desperate circumstances, someone will be paid to serve this role. So Yakov takes up his post looking over the body of the deceased Mr. Litvak. But this isn't going to be a night for easy money. As soon as Yakov settles in for his five-hour shift, strange things immediately start happening. He sees shadowy figures lurking in dark corners, he hears strange whispers and feels as if something is watching his every move. As the night progresses, he discovers that a mazzik, a type of demon, is haunting the home, its family and Yakov himself. It is feeding on them, using their grief and trauma to fuel its evil. Central to the power of The Vigil is Davis' performance as Yakov, created by both Davis' performance and Thomas' writing. The film has a short and sweet runtime of 90 minutes, and with that short amount of time, Davis and Thomas are able to create a complex character that has gone through a life of both love and despair. Davis' frustrated and sorrow-filled face tells a story of a man who just wants to live a life that is his own. Paired with those facial expressions, Thomas' script quickly and effectively showcases both Yakov's naivety in the world of technology and women—as he literally Googles "how to talk to women"—and his strength, as he prepares to face off with the mazzik. This is not a generic horror character that blends into the wallpaper, but someone worth cheering for until the credits roll. This is a story that, while following the expected story beats of possession films, still feels unique thanks to Thomas' specificity and dedication to creating something lean and mean.—Mary Beth McAndrews
---
21. V/H/S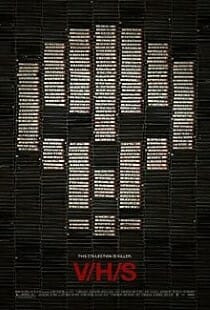 Year: 2012
Directors: Adam Wingard, David Bruckner, Ti West, Glenn McQuaid, Joe Swanberg, Radio Silence
Rating: R
Runtime: 116 minutes
We already mentioned that horror anthologies are, by nature, almost always uneven in terms of quality, but if there's one constant, it's usually that fewer stories is better than MANY stories. That's one of the factors that helps V/H/S work better than, say, the unrestrained insanity of The ABCs of Death, along with a more coherent framing narrative. It features segments by some of the best young directors in horror such as Adam Wingard and Ti West, but it's ultimately David Bruckner, who also directed the genre-bending 2007 horror flick The Signal, who steals the show with his segment, "Amateur Night." That story, about a group of douchey guys who bring home a strange girl from the bar and get much more than they bargained for when she turns out to be a literal monster, is now getting the full-on feature film treatment under the title of Siren. As for which of the first two V/H/S entries is strongest, though, it's a bit of a toss-up. Both of them have highlight segments and a few downers. The one thing there's no doubt about is that both of them are fun, and MUCH better than the abortive 2014 second sequel, V/H/S: Viral. —Jim Vorel
---
22. Little Monsters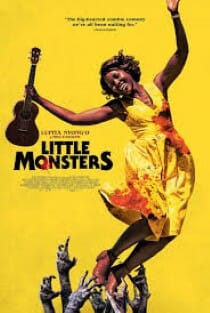 Year: 2019
Director: Abe Forsythe
Stars: Lupita Nyong'o, Alexander England, Kat Stewart, Diesel La Torraca, Josh Gad
Rating: R
Runtime: 94 minutes
As Lupita Nyong'o was picking up her Academy Award for Best Supporting Actress in 2013, one probably wouldn't have expected that she would be starring in not one but two different critically acclaimed horror films in 2019, but here we are. Most of the horror attention on Nyong'o last year was understandably derived from her scintillating turn in Jordan Peele's Us, but Little Monsters feels sadly overlooked. This is a frequently uproarious zombie comedy, set in Australia, starring actor Alexander England as a slacker uncle to a precocious young child, and Nyong'o as the kid's supremely dedicated and charming kindergarten teacher. And wouldn't you know it—the class field trip to the farm/petting zoo just happens to be interrupted by a massive outbreak of the undead, leaving Nyong'o to shepherd her little flock to safety, all while concealing from them the seriousness of these events. She pulls off a performance that is both touching and generates the occasional belly laugh, while also showing off such a consistent talent for musical performance that you can't help but wonder if the film was calculated as the launching point for yet another side career. Josh Gad also shows up as a children's entertainer in a role that takes full advantage of his irritating talents, but the film really belongs to Nyong'o. —Jim Vorel
---
23. Sputnik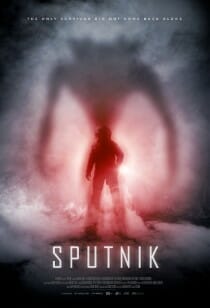 Year: 2020
Director: Egor Abramenko
Stars: Oksana Akinshina, Fyodor Bondarchuk, Pyotr Fyodorov, Anton Vasiliev
Rating: NR
Runtime: 113 minutes
The good news is that, three years later, at least one of Alien's descendants have figured out that borrowing from its forebear makes far more sense than lazily aping Scott, which explains in part why Egor Abramenko's Sputnik works so well: It's Alien-esque, because any film about governments and corporations using unsuspecting innocents as vessels for stowing extraterrestrial monsters for either weaponization or monetization can't help evoke Alien. Abramenko has that energy. Sputnik's style runs somewhere in the ballpark of unnerving and unflappable: The movie doesn't flinch, but makes a candid, methodical attempt at making the audience flinch instead, contrasting high-end creature FX against a lo-fi backdrop. Until the alien makes its first appearance slithering forth from the prone Konstantin's mouth, Sputnik's set dressing suggests a lost relic from the 1980s. But the sophistication of the creature's design, a crawling, semi-diaphanous thing that's coated in layers of sputum equally audible and visible, firmly anchors the film to 2020. Let the new pop cultural dividing line be drawn there. —Andy Crump
---
24. My Bloody Valentine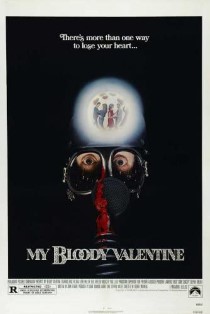 Year: 1981
Director: George Mihalka
Stars: Paul Kelman, Lori Hallier, Neil Affleck, Don Francks, Cynthia Dale, Alf Humphreys, Keith Knight, Patricia Hamilton
Rating: R
Runtime: 93 minutes
Practically every holiday of note got their own quasi-slasher film in the wake of Friday the 13th, but it's the Valentine's Day entry that stole our hearts. This film is the archetype for just about every early '80s slasher from top to bottom: "Anniversary of the day it all happened" setting, wronged antagonist returning decades later, masked killer, horny teens, and red herrings aplenty. It was infamous at the time for its gore, but audiences never knew the half of it in 1981—if you watch this film today, it's imperative that you obtain the 2009 uncut version (not the 2009 remake), which adds back in a ton of footage from the gory death scenes, especially the bit in the showers when one particularly unfortunate girl gets her head impaled by a spout, which then gets turned on. Suffice to say, it's not pretty. Beyond the gore, there's something inherently likable about My Bloody Valentine's particular brand of familiarity—it feels like the cinematic equivalent of a letter in the mail from an old friend. This is basically slasher comfort food—the good kind. —Jim Vorel
---
25. The Feast
Year: 2021
Director: Lee Haven Jones
Stars: Annes Elwy, Nia Roberts, Julian Lewis Jones
Rating: NR
Runtime: 93 minutes
Jones suffuses slow-burn tension, disturbing visual elements and murky folk horror into a film that's foundation rests on creeping uncertainties—making The Feast pleasantly obscure and occasionally quite upsetting. This is sustained by the world as seen through the eyes of cinematographer Bjørn Ståle Bratberg, whose scenery is as richly textured in the countryside of Wales as in the pristine, vacant modernity of Glenda's home. The Feast is, among other things, obsessed with space. The empty space of the natural world that surrounds the family like a constant threat; the space within their vast, sterile domicile that separates body from body; the space within Glenda's private meditation room, her pride and joy, yet which Mair likens to a prison cell. And the space that we, as humans, have imposed between ourselves and the very Earth that we live on. We alienate ourselves from the landscape we need to survive as we turn green into black. We become something uncanny, something not quite human. In The Feast, Mother Nature fights back, but we are more a danger to each other than the Earth could ever be. —Brianna Zigler
---
26. The Wretched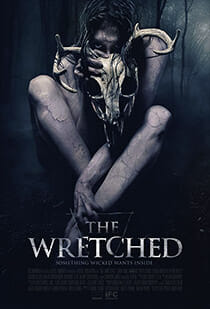 Year: 2020
Directors: Brett Pierce, Drew T. Pierce
Stars: John-Paul Howard, Piper Curda, Jamison Jones, Zarah Mahler, Azie Tesfai, Kevin Bigley, Blane Crockarell, Ja'layah Washington
Rating: NR
Runtime: 96 minutes
Ben's (John-Paul Howard) summer has started out on the wrong foot: His parents are in the middle of a separation that's calcifying into a divorce, and he's been sent to live with his father, Liam (Jamison Jones), for the season, working at the local marina in lakeside Michigan and taking shit from hyper-privileged brats. He also has the attention and affections of cool girl Mallory (Piper Curda), and the couple renting the house next door to his dad's leave the light on when they screw, so it's not all bad, except for the ancient flesh-eating witch lurking in the woods. Save for minor details like smartphones and Google image searches, Brett and Drew T. Pierce's The Wretched could be mistaken for an unseen 1990s flick dug up like a lost relic of its era. The film shares in common DNA with classics like The Faculty, in which wolves skulk among the herd and only the kids are open-minded enough to realize it, but The Wretched doesn't fetishize its cultural touchstones, or function only as genre nostalgia. Practical FX work and creature design help, too, as essential to what distinguishes The Wretched from its influences as the Pierce brothers' writing. They build tension and avoid playing coy: Something sinister is in the woods, they let their viewers know upfront, and they have a blast dropping clues and hints for Ben to decipher while Liam loses himself in a relationship with his new girlfriend, Sara (Azie Tesfai). The Wretched's gore quotient likely will fall on the low side for splatter addicts, but the film understands when viscera is called for and when withholding is better. Its best scares tend to involve a glance into the darkness, where nothing should be but in which evil lurks, or through binoculars, which throws the malevolent presence lingering at The Wretched's edges into sharp relief. The movie can go to gross places and brings appropriate sobriety to sequences of little kids being consumed by the slimy beldam posing as their mother, but the Pierce brothers' prevailing tone is "haunted house ride": Even at its most gruesome, The Wretched stays light on its toes. —Andy Crump
---
27. Hellraiser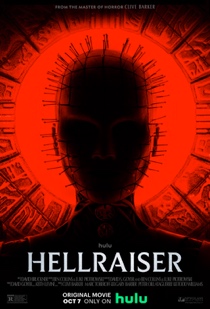 Year: 2022
Director: David Bruckner
Stars: Odessa A'zion, Jamie Clayton, Adam Faison, Drew Starkey, Brandon Flynn
Rating: R
Runtime: 120 minutes
I wanted very much to enjoy Hellraiser 2022. The first movie leaves room for variation, expansion or reinterpretation, and this certainly isn't a by-the-numbers remake of the old movie's plot. (There are many Hellraiser sequels, and this appears to be more of a fresh crack at one of those than a full reboot.) Bruckner has a command of oppressive mood, the Cenobite designs are first-rate and some of the movie's imagery (like an impossible contraption integrated into one poor human's body in grisly pursuit of new pleasures) will stay with me for a while. The movie itself, however—the actual sum of these sliced and stretched parts—is elusive, and at times inert. As much attention as Riley draws in the movie's protracted opening, the rest of her cohort feel like warm bodies necessary to show off the requisite gore. —Jesse Hassenger
---
28. Little Joe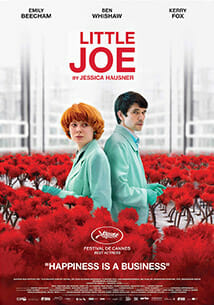 Year: 2020
Director: Jessica Hausner
Stars: Emily Beecham, Ben Whishaw, Kerry Fox, Kit Connor, David Wilmot
Rating: NR
Runtime: 100 minutes
Jessica Hausner's Little Joe may not be as straightforwardly campy as Frank Oz's Little Shop of Horrors, as squirmy as Carter Smith's The Ruins, or as pants-on-head stupid as M. Night Shyamalan's The Happening, but in its way it's equally as weird as each. These movies each work to offset the innate unbelievability of their premises, including Little Joe, a deliberately paced bit of Marxist criticism that's equally as coy as it is chilling. Botanist Alice (Emily Beecham) has perfected her attempts at fashioning a genetically modified plant, designed to emit a scent to stir feelings of deep contentment in any person who catches a whiff of its bouquet. Alice has denied her creation reproductive capabilites because as movies have taught us, taking sex organs away from sentient beings bred in a lab is never a terrible idea. So it goes in Little Joe, as Alice's colleagues fall one by one under the crimson plant's sway and quietly devote themselves to its propagation, like genial, low-key pod persons. Whether viewers find Little Joe frightening or funky depends on where they're sitting. Hausner and co-writer Géraldine Bajard very clearly don't intend the film as an outright scary experience on the page. There's a distance between the characters, and in turn between the characters and the audience, an emotional buffer that keeps everybody at arm's length from one another. No wonder Alice engineers a house plant to induce chemical happiness—joy is a rare commodity in Little Joe. In a nifty little tweak of the botanical horror niche's formula, the happier a character is, the more likely it is that they've been snared by Little Joe's intoxicating aura, and honestly: Is that really so bad? —Andy Crump
---
29. Haunt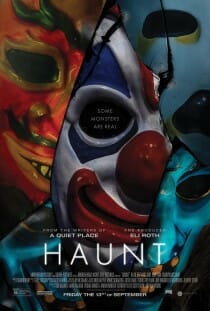 Year: 2019
Director: Scott Beck, Bryan Woods
Stars: Katie Stevens, Will Brittain, Lauryn McClain
Rating: R
Runtime: 92 minutes
The "haunted house turns out to be real" horror subgenre is not a new one, with entries as recent as 2018's Hell Fest, but Scott Beck and Bryan Woods' Haunt attracted a notably warmer reception from horror geeks, most of whom seemed to appreciated its relative simplicity and throwback mentality. There's a surface-level commentary here on abusive relationships and overcoming one's crippling emotional baggage, although those are phrases you could throw around as backstory for practically any slasher protagonist—with that said, Haunt's characters are a bit better than most, which is a strength. It's hard not to be reminded of Channel Zero's second season, "No-End House," which similarly sent its protagonists into a supposed entertainment site in order to screw with their minds, but the goal here is nowhere near so lofty or cerebral—we're just here to watch the group get picked off one at a time, until they manage to unmask the true nature of the sickos running things in this attraction behind the scenes. As is, it's a serviceable modern quasi-slasher. —Jim Vorel
---
30. Shadow in the Cloud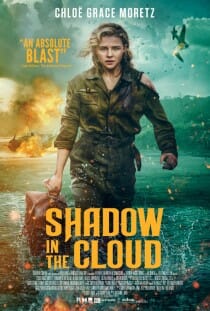 Year: 2020
Director: Roseanne Liang
Stars: Chloe Grace Moretz, Taylor John Smith, Beulah Koale, Nick Robinson, Callan Mulvey
Rating: R
Runtime: 83 minutes
The blow-off cliché for describing movies focused predominantly on one actor is to say they're on screen for the entire picture, even if they're not literally on screen for the entire picture. Other than the handful of moments where Liang's cinematographer Kit Fraser peeks down to remind the audience that 30,000 feet is a long, long way away from solid ground, Chloe Grace Moretz is genuinely on screen for all of Shadow in the Cloud. Liang doesn't let the men into the frame until she's good and ready, and until Moretz has staked her claim as Queen Ass Kicker on the "Fool's Errand" by shooting down enemies and fighting off monsters. Even at 23 years old, Moretz has little to prove, having amassed a filmography running the gamut from trashy superhero movies (Kick-Ass) to highbrow French Cinema (Clouds of Sils Maria) to psychothrillers (Greta). In Shadow in the Cloud, she proves herself anyway. —Andy Crump
---
31. XX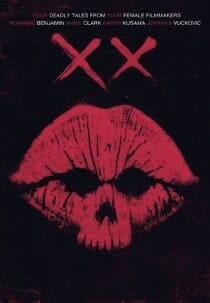 Year: 2017
Directors: Roxanne Benjamin, Annie Clark, Karyn Kusama, Jovanka Vuckovic, Sofia Carrillo
Starring: Natalie Brown, Melanie Lynskey, Breeda Wool, Christina Kirk
Rating: R
Runtime: 80 minutes
It's important that the scariest segment in XX, Magnet Releasing's women-helmed horror anthology film, is also its most elementary: Young people trek out into the wilderness for fun and recreation, young people incur the wrath of hostile forces, young people get dead, easy as you please. You've seen this movie before, whether in the form of a slasher, a creature feature, or an animal attack flick. You're seeing it again in XX in part because the formula works, and in part because the segment in question, titled "Don't Fall," must be elementary to facilitate its sibling chapters, which tend to be anything but. XX stands apart from other horror films because it invites its audience to feel a range of emotions aside from just fright. You might, for example, feel heartache during Jovanka Vuckovic's "The Box," or the uncertainty of dread in Karyn Kusama's "Her Only Living Son," or nauseous puzzlement with Sofia Carrillo's macabre, stop-motion wraparound piece, meant to function as a palate cleanser between courses (an effectively unnerving work, thanks to its impressive technical achievements). Most of all, you might have to bite your tongue to keep from laughing uncontrollably during the film's best short, "The Birthday Party," written and directed by Annie Clark, better known by some as St. Vincent, in her filmmaking debut. XX is a horror movie spoken with the voices of women, a necessary notice that women are revolutionizing the genre as much as men. —Andy Crump
---
32. Monsters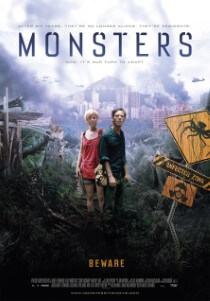 Year: 2010
Director: Gareth Edwards
Stars: Scott McNairy, Whitney Able
Rating: R
Runtime: 94 minutes
Monsters is the film that gave the world its first look at director Gareth Edwards, who parlayed its micro-budget success (this movie was less than $500,000) into a chance to direct blockbusters Godzilla and then Rogue One: A Star Wars Story—an incredible leap forward in prominence in the film community. Monsters, on the other hand, is almost like a sci-fi relationship drama, a film about a journalist tasked with escorting a tourist across a dangerous, quarantined zone of Central America that has become home to alien lifeforms. Edwards skillfully makes the most of on-location shooting and very limited FX to evoke a sense of how the aliens are effectively transforming the planet, and of how their arrival changed everything for mankind. Ultimately, though, you're watching this film for the performances and subtle interplay between its characters rather than any kind of spectacle. Go in looking for a scary movie or action romp, and you'll be disappointed. You need to take it for what it is: A realistic story about what it might be like for two average people with complicated emotional baggage being thrust into a challenging scenario. Whatever you do, just don't see the 2014 sequel in name only, Monsters: Dark Continent. —Jim Vorel
---
33. John Dies at the End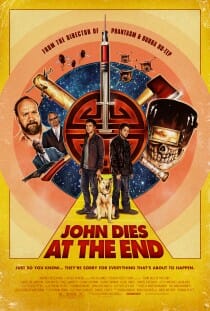 Year: 2012
Director: Don Coscarelli
Stars: Chase Williamson, Rob Mayes, Paul Giamatti, Clancy Brown, Glynn Turman, Doug Jones, Daniel Roebuck
Rating: R
Runtime: 100 minutes
Your ability to withstand the absurdity of John Dies at the End will depend almost entirely on if you're able to tolerate nonlinear storylines and characters who, woven together, tax the lengths of the imagination. An oftimes crude and farcical combination of horror, drug culture, and philosophical sci-fi, it's a film you won't entirely grasp until you've seen it for yourself. Central is a drug known as "soy sauce," which causes the user to see outside the concept of linear time, existing at all times at once, similar to the alien beings from Vonnegut's Slaughterhouse-Five. Also appearing: phantom limbs, an alien consciousness known as "Shitload," a heroic dog, Paul Giamatti and an evil, interdimensional supercomputer. No drugs necessary—John Dies at the End will make you feel like you've already ransacked your medicine cabinet. —Jim Vorel
---
34. Splinter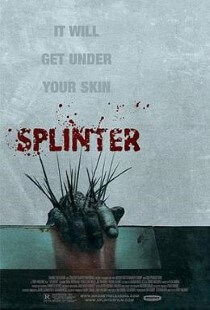 Year: 2008
Director: Toby Wilkins
Stars: Shea Whigham, Paulo Costanzo, Jill Wagner, Rachel Kerbs
Rating: R
Runtime: 82 minutes
Splinter begins with a strong, though bordering on cliché, hook. Two (naturally, young) people driving from a campsite spot a woman in the road and are soon carjacked by her hick cohort. When forced to drive away, they hit and kill something monstrous in the road, quickly combining both the "something's in the woods" theme with the less politically correct but frequently more frightening "rednecks are serial killers" concept. From here, though, the film becomes less interesting, as the cast ends up locked into a gas station, fighting to escape If Splinter incorporates a third type of horror film, it's the zombie movie. Whenever the monster strikes someone with its quills (which, incidentally, should've been the title for the movie: Quills), the victim becomes a creature as well. The film especially emulates the disembodied hand concept of Evil Dead II: Dead by Dawn, and with some good reason. For how low-budget the production clearly is, the design on the monster is inspired and doesn't look like anything else out there. It's a case of better-than-average production design elevating a film out of forgettable territory. —Sean Gandert
---
35. NOS4A2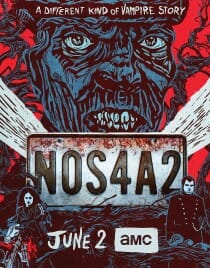 Year: 2019
Stars: Ashleigh Cummings, Zachary Quinto, Jahkara J. Smith
Rating: N/A
Runtime: 10 episodes
With a plot that includes mediums, supernatural happenings and a place called "Christmasland," I was surprised NOS4A2 was even adapted from Joe Hill's novel of the same name. The book felt almost too weird to make into a TV show, where you can't leave a world to the imagination and it must be shown on screen. But summertime is the perfect time to premiere a genre show with a slightly complex mythology that reminds people to be grateful for warmth instead of a lifetime of winter. And NOS4A2 is a solid TV show that's ripe to watch when you need a day inside to take a break from the heat. It's refreshing in a TV landscape full of complicated antiheroes that the characters with the most interiority in NOS4A2 are the good guys. The hero of this story is Vic McQueen (Ashleigh Cummings), and she has a big heart, and big sad eyes. She has complicated relationships with her family and friends, and her choices and relationships are treated with surprising nuance. In her personal life, there is no one who is all good or all bad, and yet she loves them anyway. —Rae Nudson
---
36. False Positive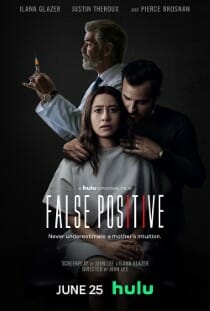 Year: 2021
Director: John Lee
Stars: Ilana Glazer, Justin Theroux, Pierce Brosnan, Sophia Bush
Rating: R
Runtime: 92 minutes
Motherhood is a pretty scary thing. Particularly when it comes to the typical nine-month gestation period that produces a newborn child, the horror genre has been a hotbed of filmmakers exploring the visceral terror inherent in the body-altering state of pregnancy and the bloody act of giving birth. Perhaps this is why False Positive feels so fractured within this realm—for all of the diverse and interesting explorations within this subgenre, co-writers Ilana Glazer and John Lee limit their film by exclusively riffing on the notoriously inimitable Rosemary's Baby. —Natalia Keogan
---
37. The Lodge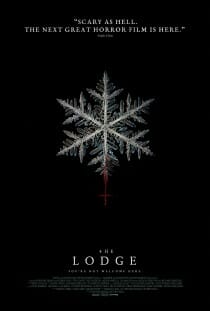 Year: 2019
Directors: Veronika Franz, Severin Fiala
Stars: Riley Keough, Jaeden Martell, Lia McHugh, Richard Armitage
Rating: R
Runtime: 108 minutes
Franz and Fiala share a wonderful eye for composition and spooky imagery, as well as a strong head on their joined shoulders for casting. Riley Keough, their lead, along with co-stars Jaeden Martell and Lia McHugh, perform nicely under the genre's conditions, sustaining their sense of discomfit in The Lodge's meticulously curated visual design. This is the kind of horror movie that looks so physically, tangibly real that you might feel like reaching through the screen and brushing your fingers on the fireplace mantle, or lying down in the snow to make angels. Lacking the sturdy architecture of equally meticulous storytelling, details like these give The Lodge structure. If nothing else, they make it easier to overlook weird script-level choices. Ultimately, The Lodge flirts with too many conceits before deciding on the least interesting of the bunch, which makes any build-up feel like wasted effort. —Andy Crump
---
38. Bad Milo!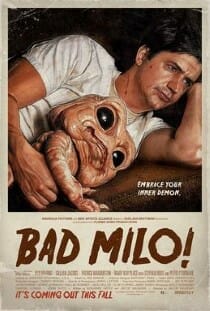 Year: 2013
Director: Jacob Vaughan
Stars: Ken Marino, Peter Stormare, Gillian Jacobs, Stephen Root, Mary Kay Place, Patrick Warburton
Rating: R
Runtime: 84 minutes
Bad Milo! is a silly, enjoyably stupid exercise in B-horror comedy, the exact sort of premise that Troma would have been happy to make, except here it's handled slightly (emphasis on "slightly") more tastefully. It tells the story of a harried man named Duncan, who is beset by stressors both at home and the office, and the extremely unusual way his body responds as a coping mechanism. The titular "Milo" is a small demon that literally lives up Duncan's rectum—and it emerges to wreak a terrible vengeance whenever stress pushes him over the edge. You know what you're getting here: A mostly funny gross-out comedy, but one with an above-average cast that includes Gillian Jacobs, Stephen Root, Peter Stormare and Patrick Warburton, among others. The puppet is suitably icky—it's like if the baby from Dinosaurs grew a bunch of sharp teeth and was rubbed with Vaseline. But really, this is the kind of movie where you should probably be able to tell before even turning it on if it's the kind of thing you're likely to enjoy. —Jim Vorel
---
39. Fresh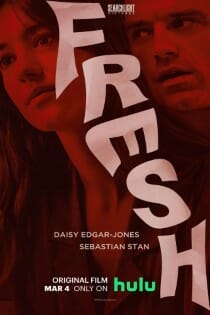 Year: 2022
Director: Mimi Cave
Stars: Daisy Edgar-Jones, Sebastian Stan
Rating: R
Runtime: 114 minutes
App dating gets its Bumbling psychothriller with Fresh, a movie that Hinges upon its literal and allegorical human meat Grindr. Music video director Mimi Cave adds some glitz to Adam McKay disciple Lauryn Kahn's script in her feature debut, but the film lacks the necessary bite either in its body horror or humor to truly pull off its cannibalistic commentary. To even get to the fun, Fresh asks a high price: Weathering Noa's (Daisy Edgar-Jones) played-out dating app horror stories and a psychopathic meet-cute with grocery store creep Steve (Sebastian Stan) that's clearly leading nowhere good. This goes on for a good half-hour—during which the starry-eyed and bland Noa claims Steve is cute (he is, in a movie star way), funny (he is not, even in a movie star way), and charming (he doesn't openly neg her)—before we finally get to the title card and the meat (ha!) of the movie. It's a bold move that would've worked wonders if it all didn't feel a little predictable. —Jacob Oller
---
40. Pooka!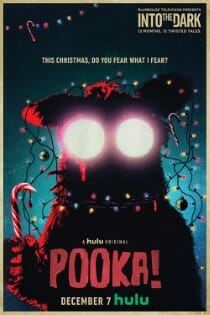 Year: 2018
Director: Nacho Vigalondo
Stars: Nyasha Hatendi, Dale Dickey, Jon Daly, Latarsha Rose
Rating: NR
Runtime: 83 minutes
Talented Spanish sci-fi/weird fiction director Nacho Vigalondo (Colossal) turned his eye toward the Christmas holiday in this off-kilter entry in Hulu's Into the Dark horror anthology series, in which a struggling actor is hired to portray the man-in-a-suit version of hot new Christmas doll Pooka, only to find that the big, fuzzy suit may have a mind of its own. Functioning something like a Vigalondo tribute to the claustrophobic, psychological meltdowns of Roman Polanski, especially Repulsion and The Tenant, Pooka! offers up apocalyptic visions, albeit on a shoestring budget. It's eventually revealed to harbor some of the same mobius strip logic as Vigalondo's earlier Timecrimes, but mostly gets by on solid performances despite a lack of production value. Zimbabwean-British-American actor Nyasha Hatendi in particular helps carry the film above its "TV movie" trappings. —Jim Vorel