Max Rose (2013 Cannes review)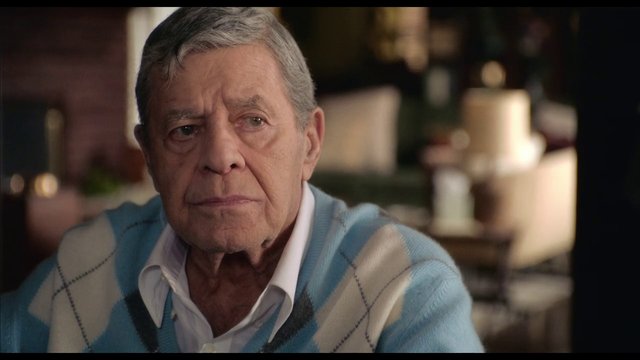 The sentimental drama Max Rose is the first film to star Jerry Lewis in 18 years. It's not a happy return for the comic legend, who has also been superb in weightier fare. (His performance in director Martin Scorsese's dark satire The King of Comedy remains a career highlight.) A story about an aging widower looking back on his life, Max Rose has an icky earnestness and general incompetence that make this potential comeback vehicle a rather exasperating viewing experience. Lewis has claimed that he thought the script by writer-director Daniel Noah was the best he's read in 40 years. One has to wonder what the bad screenplays were like.
As the film opens, longtime pianist Max Rose (Lewis) is reeling from the loss of his beloved wife, Eva (Claire Bloom). Consoled by his supportive granddaughter Annie (Kerry Bishé), Max tries to pick up the pieces, but he discovers something troubling while going through their possessions: a compact that contains an intimate inscription to his wife from a mysterious "Ben." Who is this Ben? Was Max's wife having an affair this entire time? Has the happy marriage he always treasured been a lie?
This discovery early in the film leads less to a thoughtful investigation of an octogenarian's past mistakes than it does to a rather bathetic exploration of aging that offers little insight or genuine feeling. Noah hasn't done much to make Max an interesting or particularly sympathetic character. As played by Lewis, he's a grumpy, stubborn sort who's susceptible to bouts of self-pity—in the right hands, he ought to be a deeply flawed, compelling character, but Max Rose mostly considers him a saint. (You can see it in Lewis' performance, which resorts to shtick far too often and seems to be set at Maximum Adorableness.)
Since Noah doesn't delve too deeply into his main character, what he does instead is try to create an emotional impression of an elderly man's interior life. Unfortunately, that means indulging in amateurish effects like quick-cutting sequences meant to suggest Max's tormented mindset about his dead wife's possible affair and interminable dream sequences and flashbacks in which he communicates with her. (As the deceased Eva, Bloom mostly has to smile warmly.) Although no doubt heartfelt, these attempts tend to be awkwardly executed, the filmmaker unable to drum up much chemistry between Lewis and his costars. That's especially problematic in Max's interactions with Bishé and his son (Kevin Pollak), with whom he's had a long-combative relationship. Max Rose tends to be cutesy and sappy when it's meant to be life-affirming and touching.
Recently turning 87, Lewis doesn't have a lot of zip as the titular character. He seems to be operating in his own movie, separated from everyone else around him. (He has a few nice moments with Fred Willard and Mort Sahl, but only because they appear able to engage him on his level.) Max Rose is meant to remind us that sometimes we have to make peace with the past in order to move forward. Sadly, watching this soggy little story is a stark warning that sometimes it's better to hold onto one's fond memories. The Jerry Lewis that's on the screen here is not one you'll want to recall.
Director: Daniel Noah
Writer: Daniel Noah
Starring: Jerry Lewis, Kerry Bishé, Illeana Douglas, Rance Howard, Kevin Pollak, Mort Sahl, Dean Stockwell, Lee Weaver, Fred Willard, Claire Bloom
Release Date: Playing as a Special Screening at the 2013 Cannes Film Festival
Others Tagged With