David Lynch: The Big Dream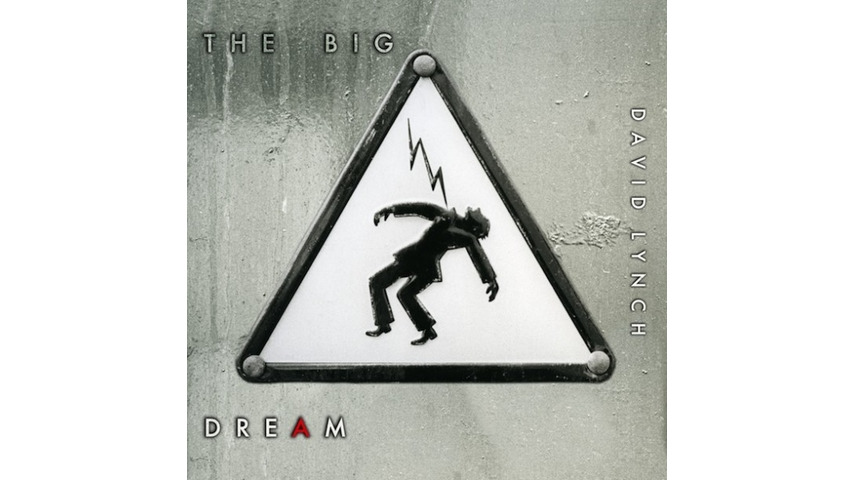 If David Lynch has proven anything over the course of his long career in the arts, it's that you shouldn't dare attempt to pin him down. You want a follow-up to his 2006 epic Inland Empire? You have to instead check out his special coffee blend, his guest appearances on The Cleveland Show and Louie, or watch him direct a live-streamed concert by Duran Duran.
This extends even further to his musical efforts. Abandon all hope of a recreation of the dreamy, reverb-soaked sway of the LPs he made with singer Julee Cruise or the terrifying soundscapes of his soundtrack work. Hell, you don't even get the wobbly electropop of his first album, Crazy Clown Time, now.
What the world is privy to now with The Big Dream is Lynch's version of the blues. Not just the musical style, but also a thrilling sound that encompasses every shade of its representative color. There's the midnight blue of slow, moody tracks like "Cold Wind Blowin'" and "I Want You," the strange denim tones of "Sun Can't Be Seen No More" and a strange bright splash of periwinkle to close out the album with "Are You Sure?"
As you should expect from Lynch, no tint on this record feels natural. Everything is skewed with some kind of effect to distort it in some fashion, whether that is the heavily reverbed guitar or the drum machines that don't feel like they keep slipping off the beat in milliseconds. The effect is perfectly unsettling.
The most unnerving yet strangely engaging aspect of the album is how engineer and collaborator Dean Hurley gives Lynch's singing a prismatic warp. The 67-year-old artist doesn't have much of a voice to begin with, but thrown through AutoTune, vocoder, delay and echo, the flat affect is given a strange, emotional lift.
For all its varied sonic textures and hues, Lynch does what he is best known for with every bit of art he lays his hands to: sustaining a singular vision and mood throughout. Big Dream doesn't let its smoky tendrils waft away from you until the last bits of music fade out. Submitting yourself to its hazy beauty may prove challenging for some, but for those willing to explore these unsteady climes, the journey will provide countless delights for the senses.
Others Tagged With