Robbie Fulks: Gone Away Backward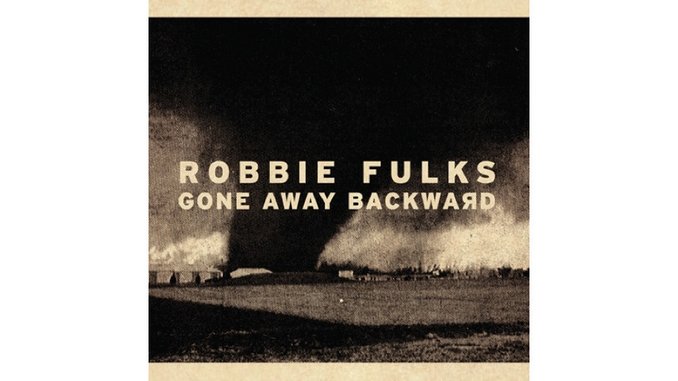 Always the contentious kind, Robbie Fulks flexes the old Tareyton Cigarettes mode of doing business: "I'd rather fight than switch." To that end, he's remained staunchly Appalachian, long before Americana deemed acoustic roots music its own oeuvre. With Gone Away Backward, he delivers a tour du force of bluegrass-derived spare country.
The frank "Imogene" is a bawdy come-on that's equal parts minstrel show and masturbator's boast, while the banjo-based "Sometimes the Grass Is Really Greener" impales the contrivance of the star-making machinery with the admission "the record company man confessed he liked me, but he'd have to shave a few edges down/ cut my hair like Brooks & Dunn's, trade the banjo for some drums/cause no one's gonna buy my old high lonesome sound."
It's not all ribald irony. The opening "I'll Trade You Money for Wine" is a fiddle-laced reel that distills alcoholism's grip, while the halting, Celtic-feeling "The Many Disguises of God" puts divinity in real-life contexts, and "Where I Fell" shows the hypocrisy of an American way of life quickly eroding with a John Prinean grasp of small details and characters that speak to greater, sadder truths.
Those intimate details provide "That's Where I'm From" its strong sense of place—the tug of nostalgia and the reality of seeking success and the price that extracts. Without idealizing a hard-scrabble rural reality, the singer yearns for some of the innocence he had growing up.
Fulks' voice is a turpentiney tenor, as splintered as unvarnished wood left outside. But those raw places, aching and a bit stiff as he moves through the songs, make for an honest and believable delivery, which eludes many of the polished singers out there.
"Guess I Got It Wrong," a fingerpicked, acoustic guitar-grounded song of love unraveled, has that old flannel feeling: lived-in and somehow embracing of the disappointment. The close-harmony caution of "When You Get To The Bottom" suggests vintage tube radio, as the singer chastises a departed lover who's living high with Fulks striking hiccupping high notes over some mournful fiddle.
At a time when modern country feels like bloated spandex-and-Aquanetted pop-metal, Fulks defiantly embraces an unflinching traditionalism. With the full-tilt bluegrass "Pacific Slope" and "Rose of Summer," Gone Away picks up where Ricky Skaggs' Highways & Heartaches left off.
Others Tagged With