Sam Phillips: Push Any Button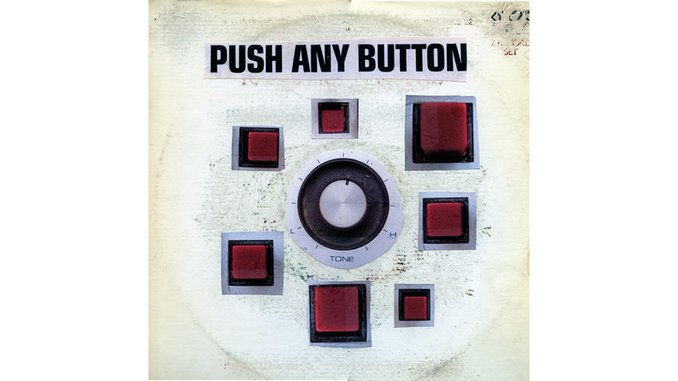 Sam Phillips has said that the title of her 10th LP is a reference, in part, to an old-school jukebox, the kind where you have to press on chunky plastic buttons to get your favorite 45s to spin. Among all the interpretations, it feels like the most appropriate. These 10 short, sweet pop songs, if not for their modern production, could easily be mistaken for vintage '60s sides recorded by the other Sam Phillips, former head of Sun Studios.
It helps that this is as restrained a record as we've heard from the singer/songwriter in years. There are the occasional Bobbie Gentry-style string quartet swells, but otherwise, the instrumentation is kept spare and minimalist. Percussionist Jay Bellerose uses as few drums as he can manage, and when guitarist Eric Gorfain spills out a lead part, it only sprinkles down in drips and drabs.
This style has the added effect of pushing Phillips further into the spotlight, her self-produced vocal harmonies and sturdy acoustic guitar playing given the proper emphasis. In the case of the former, Phillips' voice maintains its most glassy and defined qualities. It's a perfect Zen-like instrument that reveals little emotion even in the most emotional of songs.
It remains up to the listener to fill in the shades of sorrow or joy that accompany her lyrics of regret ("Things I Shouldn't Have Told You"), joy ("Soaked in the light I've waited all my life to see/it's like walking in the starlight in the daytime/when your insides are brighter than the light," she sings on "All Over Me") and self-confidence ("When I'm Alone").
Of course, the music does aid in the process: "When I'm Alone" is a jaunty little shuffle, punctuated by movie soundtrack stabs from the string quartet, and "Things" has the tension of a chase scene. The prevailing feeling that Push Any Button exudes, though, is one of relaxed ease. Its 30 minutes buzz by, little snippets of vocal hooks resonating in your ears. The only appropriate response is push the button on your CD player or iTunes and start the album over again.
Others Tagged With