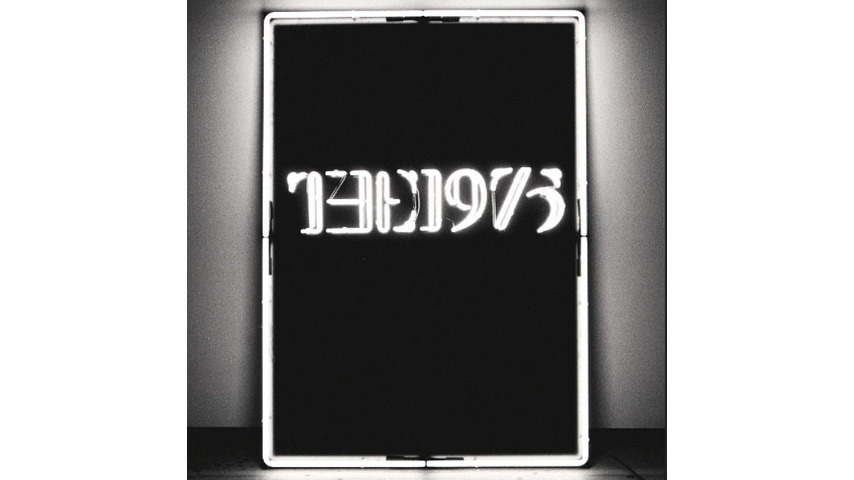 For teenage Anglophiles, The 1975 is probably the next great coming. The Manchester quartet started playing music together 10 years ago, when band members were just 14-year-olds in secondary school, and its debut album represents a portrait of growing through adolescence.
At an extended and inconsistent 16 tracks, The 1975 is the culmination of years of writing and four previously released EPs. Musically, The 1975 sounds like a mix of post-Britpop like the Arctic Monkeys and classic new wave akin to the Talking Heads. And yet, frontman Matthew Healy's Skrillex-like haircut and Caleb Followill-style yelps give The 1975 firmly modern roots.
After the self-titled intro, The 1975 opens with two hyper-synth laden tracks, "The City" and "M.O.N.E.Y." Later, tracks like "Settle Down" and "Girls" fall more on the pop side of the spectrum, and the lead single "Sex" is a radio-friendly anthem of relationship allegiances. However, the most surprising element of The 1975 falls at the end of the album, in the demure piano ballad closer "Is There Someone Who Can Watch You," which hints at an imminent maturity.
There's a certain demographic in England that just swoons for these four young rebellious-looking mates, as illustrated by rave reviews from their sets at massive U.K. fests like Reading and Leeds. And if lyrics like, "If you wanna find love / then you know where the city is," still satisfy some unrequited teenage dreams, then The 1975 should fulfill that naïveté.
Others Tagged With