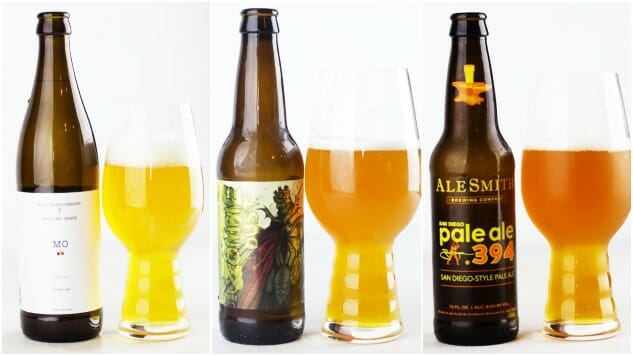 This list is part of a Paste series of bottom shelf liquor and craft beer style tastings. Click here to view all entries in the series.
In more than three years of conducting these blind tastings, there's only been a couple of occasions when I was genuinely disappointed in the number of entries we received for a particular beer style.
One of those occasions was the first time we tackled a tasting of American pale ales, in 2016. A year earlier, we had conducted a blind tasting of 116 IPAs. A few months later, we would absolutely blow that out of the water by blind-tasting an absurd 247 IPAs. But sandwiched in the middle was 83 pale ales. It wasn't a low number, per se—still probably higher than the average tasting for us at the time—but it seemed a disservice in my mind to the legacy of American pale ale as a style.
Because we should never forget that pale ale was once the very backbone, the heart and soul, of the craft beer industry. Thanks to the pioneering efforts of breweries such as Anchor and of course Sierra Nevada, it was the style that introduced the American palate to the joys of American-grown hops … and eventually led to development of so many new varietals from countries such as Australia, New Zealand and South Africa. We would never have reached the modern era of northeast-style IPAs if not for the millions of pints of good old fashioned pale ale consumed on the stools of American brewpubs in the '80s, '90s and 2000s.
Nevertheless, pale ale certainly went through a lull there, for a while. The advent of session IPA sucked much of the wind from its sails, as did the abandonment of subtle flavors for the bigger and bolder ones found in IPA and DIPA. Once the "most American" beer style of them all, APA seemed all but depleted as of a couple of years ago.
But then a funny thing happened. Drinkers cooled on the session IPA concept somewhat, but not on the idea of "sessionable beer styles." As more subtle and balanced styles came back into the vogue, an ever-expanding portfolio of new hop varietals encouraged experimentation. And what better place to do it than in pale ale? Today, the style once again seems to be coming back into the vogue, and the numbers are appropriately much higher—151 pale ales for this blind tasting.
So welcome back, pale ale. The times have changed, and the beer style has drastically changed at the same time, but we still love you. There has most definitely been a changing of the guard, and you'll see it reflected in the results … but that's mostly because these beers have gotten that much tastier.
---
A Note on Beer Acquisition
As in most of our blind tastings at Paste, the vast majority of these pale ales were sent directly to the office by the breweries that choose to participate, with additional beers acquired by us via locally available purchases and the occasional trade. We always do our best to reach out to breweries we're aware of that make exemplary versions of particular styles, but things always do slip through the cracks. We apologize for a few significant omissions that we couldn't acquire, either due to seasonality or market shortages. There will never be a "perfect" tasting lineup, much as we continue to try.
---
Rules and Procedure
– This is a tasting of pale ales, largely determined by how the breweries chose to label their products. All beers had to be labeled as "pale ale" in some capacity. No "imperial pale ales" or session IPAs were accepted. When in doubt, we simply allow a brewery's marketing to define a beer's style, and expect them to stick to the designation they've chosen.
– All types of adjuncts and flavorings were allowed.
– There was a limit of two entries per brewery. The beers were separated into daily blind tastings that approximated a sample size of the entire field.
– Tasters included professional beer writers, brewery owners, brewmasters and beer reps. Awesome, style-appropriate glassware is from Spiegelau.
– Beers were judged completely blind by how enjoyable they were as individual experiences and given scores of 1-100, which were then averaged. Entries were judged by how much we enjoyed them for whatever reason, not by how well they fit any kind of preconceived style guidelines. As such, this is not a BJCP-style tasting.
---
The Field: Pale ales #151-51
It was difficult for me to cut off the ranked portion of this list at 50. Honestly, it was. There was such a densely clustered section of scores in the middle of the pack for this style that there was scarcely a difference in the average score received by beers at #40 and #70. Which is to say, there were a lot of really solid pale ales in a wide variety of styles that fell at numbers 60 or 70 of the 151. I don't mind saying that the godfather of American pale ales, Sierra Nevada Pale Ale, was among them. That's just how it goes, in a style that has evolved so much.
Nevertheless, here's the entirety of the field. It was certainly a fascinating challenge to see so many distinct styles of pale ale in competition with one another. As always, the beers below are simply listed in alphabetical order, and as such are not ranked. I repeat: These beers are not ranked.
Able Seedhouse + Brewery Cosmic Fruit
Able Seedhouse + Brewery Easy Tiger
Against the Grain Extra American
Alaskan Brewing Co. Freeride APA
Alesmith Orange X
Austin Beer Garden Brewing Co. Day Trip
Austin Beerworks Flavor Country
Baere Brewing Co. Strip Mall Pale
Bear Republic Grand Am
Bent Paddle Brewing Co. Kanu
Blackberry Farm Southern Fellowship
Boneyard Beer Co. Incredible Pulp
Bonfire Brewing Co. Kindler
Boulevard Pale Ale
Breckenridge Brewery Mango Mosaic
The Burnt Hickory Brewery Ezekiel's Wheel
Central Waters Brewing Co. HHG APA
Common Roots Brewing Co. Time APA
Common Roots Brewing Co. Ultra Modern American
COOP Ale Works Spare Rib Pale Ale
Crux Fermentation Project Play Wave
Dogfish Head Dragons & Yum Yums
Dogfish Head Yuz So Good
Drake's Brewing Co. 1500
Due South Brewing Co. Citrafied
Elysian Brewing Co. Superfuzz
Eventide Brewing Pale Ale
Farnham Brewery 32 APA
1st Republic Brewing Co. Republic Pale Ale
4-Hands Brewing Co. City Wide
Four Peaks Brewing 8th Street Pale Ale
Four Peaks Brewing Pitchfork Pale Ale
Fremont Brewing Co. Session Pale Ale
Fremont Brewing Co. Universale
Good People Brewing Co. Pale Ale
Goose Island Old Man Grumpy
Great Divide Denver Pale Ale
Great Lakes Brewing Co. Burning River
Great Raft Brewing Commotion
Half Acre Daisy Cutter
Heavy Seas AmeriCannon
Henniker Brewing Co. Miles & Miles
Highland Brewing Co. Saint Terese's Pale Ale
Hops and Grain Brewery Terpene Dream
Hoops Brewing No. 15 Pale Ale
Idletyme Brewing Co. Zog's Pale Ale
Indeed Brewing Co. Day Tripper
Ipswich Ale
Lagunitas Dogtown
Lone Tree Brewing Co. Peach Pale Ale
MadTree Brewing PSA
Nebraska Brewing Co. Cardinal Pale Ale
Night Shift Brewing Whirlpool
NoDa Brewing Co. Jam Session
No-Li Brewhouse Red, White & No-Li Pale Ale
One World Brewing Hop & Soul Rye Pale Ale
Orpheus Brewing Dichotomy
Oskar Blues Dale's Pale Ale
Our Mutual Friend Brewing Co. Inner Light
Our Mutual Friend Brewing Co. Wizard's Bong
Parish Brewing Co. Envie
Point Beer SPA
Prison City 4 Piece
Proof Brewing Co. Half Sister
Proof Brewing Co. Madison Soci-Ale
Red Brick Brewing Co. Juicy Joe
Rhinegeist Brewery Mosaic
Rutland Beer Works Hide and Seek
Schlafly Pale Ale
Second Self Beer Co. ATaLe
Service Brewing Co. Ground Pounder
Short's Brewing Co. Cashmere Empire
Short's Brewing Co. Space Rock
Sierra Nevada Pale Ale
Simple Roots Brewing Co. Citra and Amarillo
Sketchbook Brewing Co. Honeybird
Societe Brewing Co. The Statesman
Squatters Full Suspension Pale Ale
Starr Hill Brewery Grateful
Steel String Brewery Rubber Room Rye Pale Ale
Stone Brewing Co. Ripper
Straight to Ale Juicy Bunny
Strange Craft Beer Co. Simply Simcoe
Surly Brewing Co. Rising North
Surly Brewing Co. Xtra Citra
SweetWater 420
Tallgrass Brewing Co. 8-Bit
Track 7 Brewing Co. Hoppy Palm
TRVE Scorn
Two Roads Shop Series Pale Ale
Union Craft Brewing Duckpin
Upslope/Westbound and Down Idaho 7 Pale Ale
Urban Artifact Finn
Wicked Weed Napoleon Complex
Widmer Brothers Brewing Co. Drifter
Wolf's Ridge Brewing Ridge Trail
Wolf's Ridge Brewing Snow Cone
Wormtown Brewery Bottle Rocket
Worthy Brewing Prefunk
Yards Philly Pale Ale
Yazoo Brewing Co. Pale Ale
The Finals! Pale Ales #50-26
The Finals: Pale Ales #50-26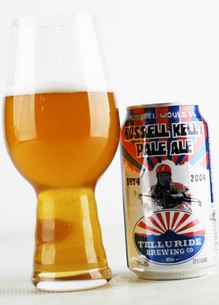 50. Telluride Brewing Co. Russell Kelly Pale Ale
City: Telluride, CO
ABV: 6.7%
The verdict: We tasted this bigger-than-usual pale ale on what ended up being pretty easily the strongest single day of tasting (out of 10 days overall), which means it's all the more impressive that it stood out enough to creep into the top 50. Russell Kelly is a nice meeting of pale ale styles both old and new, which makes sense when you see that its hop bill is split between old school (Chinook) and new school (Mosaic). Perfumey, slightly catty and pine needle-y on the nose, it gives way to a softer tropical fruit sweetness on the palate, along with a notably creamy texture and soft mouthfeel. 6.7% ABV is a little big to get away with calling yourself "pale ale," but we certainly wouldn't kick this one out of bed for so minor an infraction. I don't believe we've had anything from this brewery before, but I assume this won't be the last.
---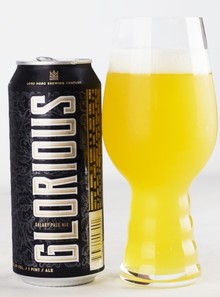 49. Lord Hobo Brewing Co. Glorious
City: Woburn, MA
ABV: 6.5%
The verdict: The novelty of tasting pale ales in 2018 is that both older and newer styles of pale ale are equally effective, when done well. This tasting was certainly deluged with hazy, northeastern-style pales, but there's still just as many bearers of the classical style. This one from Lord Hobo is closer to the luminous style of today, and you certainly know it when you put your nose near the glass. The nose is profoundly juicy, with lots of fresh, bright orange juice and passionfruit, although it's a bit drier on the palate than you would expect from the beautiful nose. Subsequent passes also reveal a slightly twangy element of tartness that some drinkers might not appreciate, but it wasn't enough to hurt most tasters appraisal of the beer. Note to hazy IPA producers: This is how you want your hazy IPA to look, if at all possible. Not like mud. Like this.
---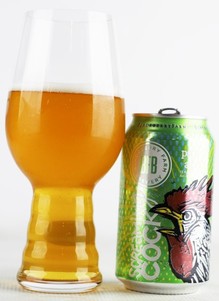 48. Blackberry Farm Brewery Screaming Cock
City: Walland, TN
ABV: 6%
The verdict: Things we expect out of Blackberry Farm: Really nice saisons and farmhouse ales. Things we don't expect out of Blackberry Farm: Canned American pale ales? Waaahh??? When this showed up in the mail, I thought to myself "have I ever even had a non-farmhouse beer from Blackberry Farm?", and I think the answer is no. I half expected that might mean this beer was a Belgian pale ale, but nope—it's really a pretty classical American example. Not overly assertive in any particular dimension, Screaming Cock combines some orange blossom/grass/orange peel on the nose with light impressions of crackery malt, while staying dry. Very drinkable and approachable, and overall a pretty spot-on example of west coast pale ale circa 2008 or so. Works for us.
---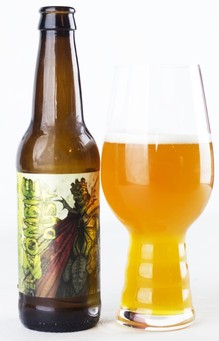 47. Three Floyds Zombie Dust
City: Munster, IN
ABV: 6.5%
The verdict: The undead elephant in the room, it's Zombie Dust! This beer occupies such an interesting place in the pale ale hierarchy today. Five or six years ago, it was being cited as THE stand-out example of new American hop varietals at work—specifically Citra, a hop varietal we've all come to love. Today? Well, there are just so many more beers with similar profiles out there in the world, and this beer is a major reason why. Zombie Dust manages to maintain the #1 spot in the Beer Advocate rankings for now, thanks to all of its previously banked reviews, but the rest of the field has certainly taken its lessons to heart. None of this is to say it's not still a good beer, because it certainly is. There's a variety of citrus impressions on the nose (grapefruit, tangerine), followed by light tropical impressions and plenty of pine as well. There's also enough bitterness, so often now absent in this style, that every tasting sheet mentions something along the lines of "solid bitterness" or "lingering bitterness." The bottom line is that Zombie Dust still encapsulates a lot of what is popular in modern hoppy beer, but its descendents have taken its concepts that much further.
---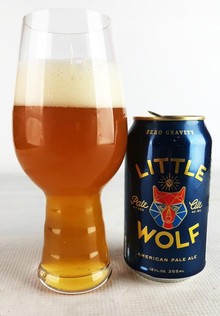 46. Zero Gravity Craft Brewery Little Wolf
City: Burlington, VT
ABV: 4.7%
The verdict: Zero Gravity is one of those breweries we've now sampled in a handful of tastings, and they've performed pretty well, but I still haven't managed to form a strong overall impression. They do, however, produce pretty much the type of beers you expect from the squad of brewers in Burlington, VT—which is to say, everything seems to be hazy, and pretty solid at that. This one isn't quite as assertive or explosive as some of the other Vermont beers in this tasting; lightly floral and citric on the nose, with some muted tropical fruit notes and a distinctive "black tea" quality to its malt profile. Slight bitterness rounds everything out, with a slight touch of corny sweetness. It's not the juice bomb that you expect many of the hazy pale ales to be, but that's not a bad thing.
---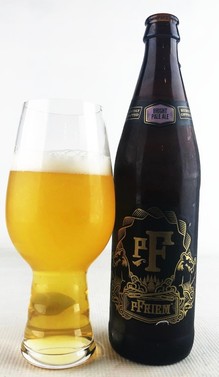 45. pFriem Family Brewers Bright Pale Ale
City: Hood River, OR
ABV: 5%
The verdict: This is an aptly named beer, because this pale ale is just bright, friendly and uber approachable. Uncomplicated and positively cheerful in terms of its profile, it invites the drinker with light aromatics of lemon, resin and maybe a touch of white grape. Drinkability is through the roof, as the overall palate is super clean and quaffable, before developing slight sweetness—one person described it as "lemon candy"—on the back end. The only objection was from drinkers who could have used a little bit more intensity, but man, this one is dangerously drinkable. It would be a spectacular "food beer" with some fresh seafood or grilled chicken satay skewers.
---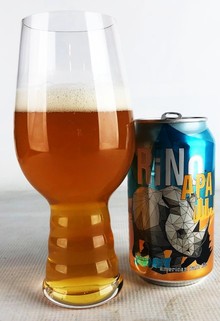 44. Epic Brewing Co. RiNo Pale Ale
City: Denver, CO
ABV: 5.8%
The verdict: There's a modern subset of pale ale that combines some of the current "juicy" fixation in the American craft beer landscape with an equal portion of the drier, older school pale ale sensibility, and this beer from Epic is that kind of example. It's not a hazy, NE-IPA type of beer, but it's also not lacking in a bit of that "juice" factor, either. On the nose, tasters got plenty of resin and lemon citrus, segueing into a distinct note of dankness. From another score sheet: "Orange juice, big bright citrus and weed." Easy to enjoy, all the way.
---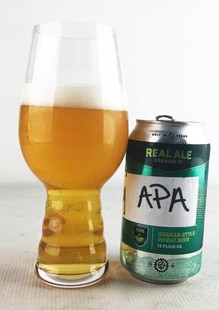 43. Real Ale Brewing Co. Swifty
City: Blanco, TX
ABV: 5%
The verdict: The great thing about pale ale is how universal it is—there are great ones in every region and every state. So it is with this entry from Real Ale in Texas, another pale ale that deftly balances a few different influences. "Big tropical melange on the nose," begins one score sheet, noting orange juice on the palate, as well as a crisp, lightly grainy malt backbone. "Modern pale ale with OJ juiciness and good balance" reads another. Refreshing, uncomplicated and easygoing.
---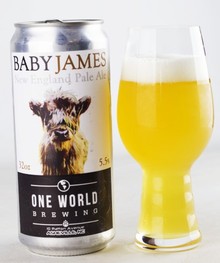 42. One World Brewing Baby James
City: Asheville, NC
ABV: 5.8%
The verdict: The more we hear about One World Brewing, the more it sounds like this could be the latest Asheville brewery to garner "next big thing" status in the southeast. We still haven't had a chance to try many beers from them, but Baby James is certainly an intriguing start. This is a NE pale ale without a doubt, but not an overwhelming one, flashing plenty of citrus and dank resin notes while remaining very drinkable. Low in bitterness and a bit thin in terms of body, it's a quaffer, but can't quite match the textural fullness of some of the other hazy versions of this style. Still, I look forward to swinging by this place on my next Asheville weekend.
---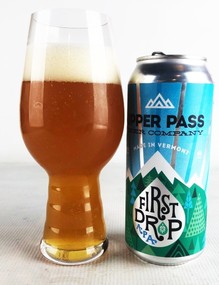 41. Upper Pass Beer Co. First Drop
City: Tunbridge, VT
ABV: 5.7%
The verdict: Of all the many Vermont breweries producing hazy, hoppy beers these days, Upper Pass seems like one of the most easily justifiable to get excited about. This is an area that faces a considerable amount of competition in terms of breweries producing "samey" beers, but the more Upper Pass we have, the more they seem to distinguish themselves from the pack. First Drop is a very juicy beer, and one that feels bigger than its 5.7% ABV, boasting funky and explosive notes of blood orange and toasted malt. It's big and slightly syrupy on the palate, with lingering citrus juiciness and touches of darker fruit and caramel. It almost gives the impression of an older variety of American pale ale that has been hazed and evolved into a new state, which is an interesting thought. Certainly a nice change of pace, and one for the juice chasers to check out.
---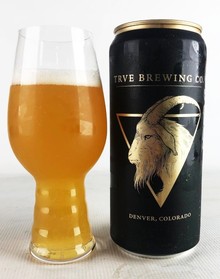 40. TRVE Exhumation
City: Denver, CO
ABV: 4.6%
The verdict: I'm not sure what digging up a corpse has to do with citrusy pale ales, but that's standard TRVE nomenclature for you! In their minds, they must associate the act with "crisp, feisty pale ale," because that's what we have in Exhumation. Resin and bright lemon/grapefruit citrus are the centerpiece of this lightly hazy beer, finishing in a lingering, slightly woodsy note of pine sap. It's light of body and indeed lighter in general than one might think from the appearance, which contributes to some very easygoing drinking. Very clean and composed; we can dig it. This is a beer for 20 oz glassware.
---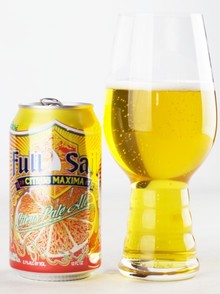 39. Full Sail Citrus Maxima
City: Hood River, OR
ABV: 5.7%
The verdict: It really is sort of amazing how quickly the "fruited IPA" craze came and went, isn't it? Only a few years ago, people were losing their minds about the first batches of Ballast Point Grapefruit Sculpin, but it seems like just as quickly, beer geek palates adjusted and the overly fruited, syrupy IPAs quickly fell out of vogue, replaced by beers that achieved similar profiles through the use of hops alone. Still, it's really not "impossible" to make a hop-forward beer with fruit; you just have to use that fruit with some deftness, which is what Full Sail pulled off here. It honestly helps that the name is an oversell—the level of citrus is not what any NE-IPA drinker would call "maximum," but it is nicely integrated. From one score sheet: "Sweet pine needles and perfume with moderate bitterness; woodsy, with twists of grapefruit and orange." The clean, slightly pithy citrus impressions provide a slight throwback to the pre-juice era of pale ales, while a dry finish promotes drinkability. Overall, quite solid.
---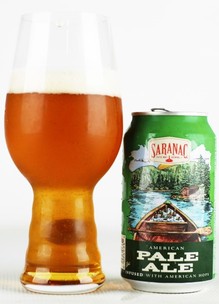 38. Saranac Pale Ale
City: Utica, NY
ABV: 5.5%
The verdict: Some classics of the genre manage to hold up over time and never quite go out of style, and it would appear that Saranac Pale Ale is one of them. This is just about everything you expect from classic American pale ale, although it's interesting that its profile is derived from a mix of both American and English hops. Pine and grapefruit citrus are wonderfully balanced on the nose with hints of toasty malt sweetness and a touch of woodsy resin. There's nothing complicated at all about this, but everything just works. Keep it flowing and don't change a thing.
---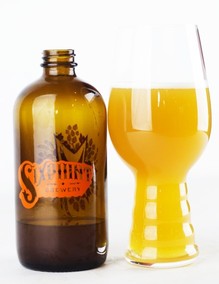 37. Sixpoint Brewery Hootie
City: Brooklyn, NY
ABV: 5.4%
The verdict: This hazy pale ale was previously known as "Hootie-Hoo," but now it's just Hootie, with nary a blowfish in sight. It works well in the NE-pale ale arena, bringing a considerable amount of both fruitiness and "green" characteristics to the table. A very nice nose of pithy grapefruit gives way into juicier mango/tropical fruitiness, along with resin and slight cattiness. There's even a bit of bitterness there to round everything out, but not much in the way of malt to speak of. Overall, it's a drinkable hazy pale ale with no shortage of parts in motion.
---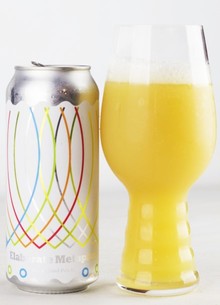 36. Burlington Beer Co. Elaborate Metaphor
City: Williston, VT
ABV: 5.4%
The verdict: First things first: "Elaborate Metaphor" is a pretty sweet NE-pale ale name, and I wish that I'd thought of it first. Secondly: Zounds, this beer is a hoppy punch in the face, both in terms of intensity and complexity. There's just a whole lot of things going on at once—it's like a battle royale of flavors. There's tons of tropical fruit juiciness, dankness, cattiness, stone fruit and even a modicum of bitterness. Truth be told, it's not a very attractive beer to look at either, but we came to admire its pedal-to-the-metal intensity. One score sheet refers to it as "thick, ripe, tropical fruits that are a little ridiculous." Another calls it "a trip to hop island," whatever that means. So yeah, this one goes big, and it works.
---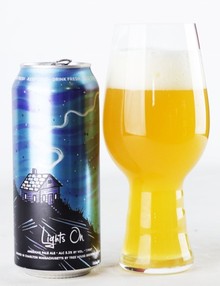 35. Tree House Lights On
City: Charlton, MA
ABV: 5.3%
The verdict: Credit to Tree House—despite the fact that the brand is overwhelmingly associated with NE-IPAs, the brewery does manage to produce a wide variety of flavors, even if they share consistent themes. Lights On, as a result, is its own beast—it doesn't taste like a miniaturized version of popular Tree House IPAs such as Julius or Green. This one is a bit more exotic and less explicitly "juicy," with notes of guava, pear and soft citrus, backed by wisps of doughy malt. The mouthfeel is soft and supple like most Tree House beers, but the overall hop profile doesn't strike us in quite the same, assertive way as it does with most of the brand's IPAs. Lights On is a bit more of a thoughtful beer than the likes of Julius—still very tasty, but not one that aims to blow the doors off. You might say that it seems to put wish fulfillment a little bit lower on its priorities list.
---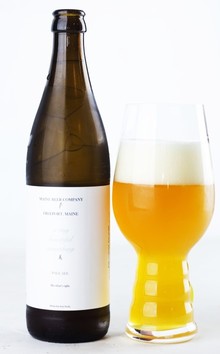 34. Maine Beer Co. A Tiny Beautiful Something
City: Freeport, ME
ABV: 5.5%
The verdict: It wouldn't be a Paste blind tasting of a hoppy beer style without one (or more) Maine Beer Co. representatives in the ranked portion, now would it? This particular brew is a single hop beer with El Dorado, a varietal that many craft brewers have tinkered with but not many seem to have nailed down in terms of its profile just yet. It presents here with a lot of orange citrus that mixes into a floral and uniquely herbaceous bouquet—like citrus and wildflower perfume, perhaps. It certainly has ample complexity for a single hop pale ale, but there's another MBC representative we like even more.
---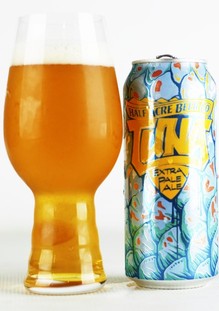 33. Half Acre Beer Co. Tuna
City: Chicago, IL
ABV: 4.7%
The verdict: Half Acre is always one of Chicago's most dependable producers of hop-forward beer styles, so it was no surprise to see Tuna crack the rankings. What might be more surprising is to see this beer in the rankings rather than their iconic pale ale Daisy Cutter, but it's a good illustration of how our collective palates have come to appreciate the modern flavors of hoppy beer styles. Where Daisy Cutter has considerably more malt balance, Tuna is a more focused expression of the hop character that many drinkers are seeking right now. Perfurmey on the nose, it's very well balanced between impressions of citrus zest (lime zest, which is neat) and freshly cut grass/earthiness, with an ever-so-slightly toasty malt balance, while packing plenty of volume of flavor into its 4.7% ABV frame. Definitely an ideal drinker at a Chicago summer baseball game, if you can get it.
---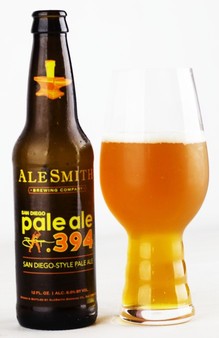 32. Alesmith .394 San Diego Pale Ale
City: San Diego, CA
ABV: 6%
The verdict: This beer from Alesmith, named in honor of the great Tony Gwynn, is one of those modern classics that will probably never go out of style. Conceived right before the craze for juicy hop flavors began in earnest, it's a pure expression of that classic West Coast style with just a tiny hint of the tropical fruit infusion that was on the horizon at the time. Floral on the nose, with grapefruit citrus, pine and a subtle hint of pineapple, it's wonderfully balanced. As one taster's notes call it, "a 300 yard drive, straight down the middle." But it's the "down the middle" part, rather than the length, that really captures the essence of this beer.
---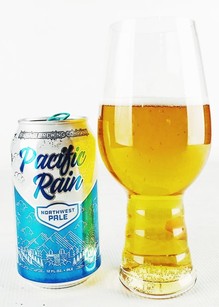 31. Ninkasi Brewing Co. Pacific Rain
City: Eugene, OR
ABV: 5.4%
The verdict: Ninkasi refers to this beer as "your call to experience the Pacific Northwest," which sounds a bit like a tourism ad, but something about that wording just seems to fit this pale ale's ethos. This is a classical, balanced, and yet very tasty take on APA, featuring sweet orange zest, wheat bread-like graininess, a bit of fresh grass and just a little bit of lingering residual sweetness. It's the kind of beer that doesn't necessarily get a lot of discussion at the table during a blind tasting, but everyone still scores very well regardless. It also apparently generates philosophically inclined tasting notes: "This mix of approaches yields a whole greater than the sum of its parts." I guess that's what you call an x-factor. That, or really good balance.
---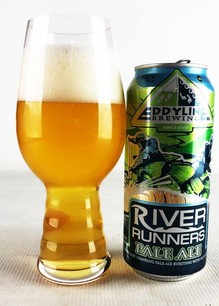 30. Eddyline Brewery River Runners Pale Ale
City: Buena Vista, CO
ABV: 6%
The verdict: Another for the "solid, classic American pale ale" file is this entry from Eddyline Brewery. It's the kind of beer that you'd never mistake for IPA—it just has that ineffable aura of "pale ale" about it, and we can appreciate that. Perfumey, fairly assertive hops are a treat on the nose, with notes of lemon citrus but especially resin and pine needles. The same notes follow through on the palate, with a lingering, woodsy sort of spice that feels very "mountains" or Pacific Northwest to us. This isn't complicated, fancy or modern. It's just good.
---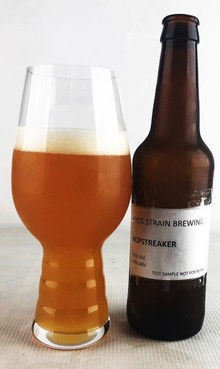 29. Kros Strain Brewing Hop Streaker
City: La Vista, NE
ABV: 4.9%
The verdict: One of the interesting things about the Mosaic hop is how different it can be from location to location or batch to batch, even in Mosaic single-hop beers. More than almost any other varietal, it has a reputation for being an x-factor—you never quite know what you're going to get out of it. Kros Strain's single hopped Mosaic pale ale does pull some of the expected juicy/tropical notes from the hop, but it also features some of the less common Mosaic notes as well—green and grassy, floral, herbal and an exotic frutiness that one (obviously southern born) taster described as "Muscadine grape." This was one of those beers where seemingly every taster got a slightly different impression—but all agreed that the results were very interesting. So I suppose that means "your mileage may vary," but you're likely to enjoy the experience.
---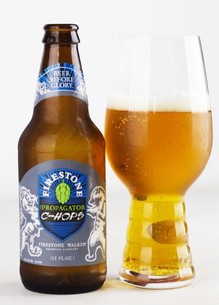 28. Firestone Walker Brewing Co. C-Hops
City: Paso Robles, CA
ABV: 5.5%
The verdict: This was a weird tasting, in the sense that we got more entries than I was expecting, but also routinely got multiple entries from breweries I was pretty sure were no longer brewing pale ale at all. One of those was Firestone Walker, which retired its classic Pale 31 only a few months ago to a collective gasp from the lovers of great, old-school pale ales. As such, I wasn't really expecting to get a pale ale from them, but instead we got not one, but two! The first, "C-Hops," is like slipping into an old, comfortable pair of blue jeans—a more than suitable stand-in for Pale 31. A medley of pine, grapefruit, orange and very lightly grainy malt is featured, but this beer really stood out to us most strongly as a grower, in the sense that people's scores for it tended to rise each time they went back for repeated sips. As one taster wrote, "subtly transcends eras from piney to tropical." Or as another said, "Mild citrus, mild everything, but drinks super easy." Don't get us wrong, we'll continue missing Pale 31 (and Double Jack, for that matter), but every time Firestone replaces a classic, they seem to come back with something equally good.
---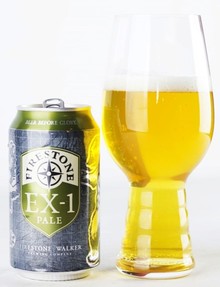 27. Firestone Walker Brewing Co. EX-1 Pale
City: Paso Robles, CA
ABV: 5%
The verdict: Oh, and while we're on the topic of Firestone Walker … it's always amusing how things like this work out in blind tastings. Even better is the fact that this pale ale, EX-1, managed to wind up with the exact same averaged score as C-Hops. So really, take your pick as to which is #27 and which is #28. That isn't to say that the two are very similar, because they're really not. EX-1 is far more in the nouveau style than the more throwback C-Hops, featuring a really lovely nose of peach/apricot stone fruit, seguing into juicy orange citrus and a touch of balancing graininess on the palate. This one struck us as the more juicy, soft and slightly sweeter of the two, and is presumably the entry that would get more attention in the modern craft beer landscape. Very pleasant, all around. The fact that something like this isn't ranked even higher speaks to the overall strength of the field from this point forward.
---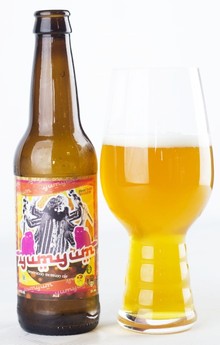 26. Three Floyds Yum Yum
City: Munster, IN
ABV: 5.5%
The verdict: Yum Yum, the less heralded Three Floyds sister pale ale to Zombie Dust, is an interesting bird, and a mix of seemingly disparate influences. The brewery mentions the use of a "proprietary hop blend," which I can believe, because each tasting sheet seems to get different impressions of the final product. "Biscuity, with grassy notes, light bitterness and citrus pith" reads one. "Mildly citrusy, but with enough malt to back it up—would order numerous times" reads another. There are more exotic elements here as well, but they're subtle—a bit of earthiness, and an almost peppery spice that we can't quite be sure is there. This strikes us as a beer that will reveal more of itself each time you go back—we may have only scratched the surface on it in this tasting.
Next: Pale Ales #25-1
The Finals: Pale Ales #25-1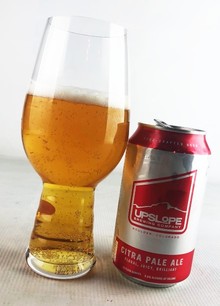 25. Upslope Brewing Co. Citra Pale Ale
City: Boulder, CO
ABV: 5.9%
The verdict: Boulder's Upslope Brewing Co. is a brewery that regularly does well and flies under the radar in Paste blind tastings, but this was still something of a surprise, because they're not technically a place we usually associate with hop-forward beer. Sure, Upslope Christmas Ale is a classic of the genre, but pale ale? Well apparently they make a very solid entry here as well. Citra Pale Ale is on the simple side, but it's giving the consumer exactly what they want: Nicely juicy tropical (pineapple) and citrus (pink grapefruit) hoppiness, with enough residual sweetness to really make both of those notes pop. That sweetness is key to a lot of modern hop-forward beers, and it's pulled off really well here. This one is just really easy to enjoy.
---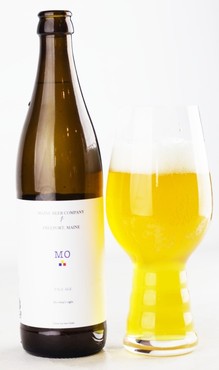 24. Maine Beer Co. MO
City: Freeport, ME
ABV: 6%
The verdict: MBC's classic flagship pale ale is always a treat, and this tasting was no exception. This is one of the beers that helped to start the style down the road to NE-IPA, and it still stands up pretty beautifully today. It's quite perfumey on the nose, with sprinklings of tropical fruit (passionfruit?), subtle citrus juiciness and light bitterness that is sometimes overlooked in the current generation of hoppy beers. Says one score sheet: "Lightly juicy and very bright and inviting. What I'd expect a NE-PA to be all about." This is one of those very drinkable, quaffable examples of the style that actually seem significantly lighter in terms of ABV than the still modest 6% it possesses. If it was labeled as 4.5% ABV, you'd still believe it, and that's a good thing in this case.
---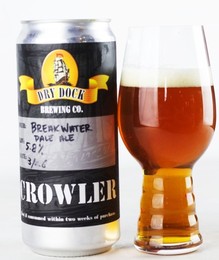 23. Dry Dock Breakwater
City: Aurora, CO
ABV: 5.8%
The verdict: Dry Dock says this beer is just dry-hopped with Cascade, which is hard to believe, given all the interesting fruit impressions we were getting from it. You certainly do get some of those classic Cascade floral notes on the nose, but there's an exotic tropical fruit note somewhere in the background as well that captivated a couple of tasters. One described it as lychee, while another admitted there was simply "something exotic I can't quite put my finger on." Regardless, Breakwater features a subtle residual sweetness while having very little bitterness, making for a very drinkable pale ale that we'll have to return to again at some point.
---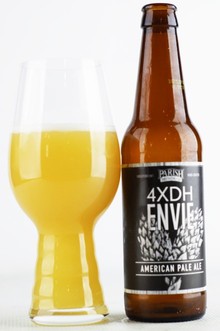 22. Parish Brewing Co. 4XDH Envie
City: Broussard, LA
ABV: 5.5%
The verdict: You've heard of "double dry-hopped" beers, right? Well screw that noise, man—QUAD HOP ALL THE BEERS. Apparently that's what Parish decided to do with their pale ale, Envie, and dear lord—what a result it turned out to be. Suffice to say, there's a crazy amount of hops involved in this beer, and the juice is very much loose as a result. Massively fruity on the nose, this beer is redolent in notes of intense citrus/mango/apricot-like stone fruit, all at once. One taster's notes compare it to a beer from Richmond, VA's Triple Crossing, the brewery that placed two beers in the top 5 of our tasting of 176 DIPAs. In fact, the only criticisms of this beer come from score sheets where the tasters were more or less overwhelmed by the sheer intensity of the hop juiciness. Not for the faint of heart, but for the lovers of juice? Absolutely.
---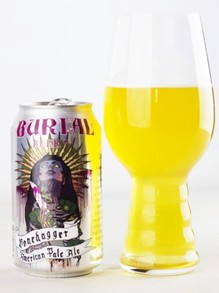 21. Burial Beer Co. Bonedagger American Pale Ale
City: Asheville, NC
ABV: 5.5%
The verdict: There was discussion now and then throughout this tasting about which of the beers on the table might be made using Lupulin Powder, one of the "next big thing" tech advancements within craft beer in the last few years, but this pale ale from Burial removes all doubt by straight-up saying "double dry-hopped with Lupulin Powder." So there you go. The effect is a very pure, concentrated form of hoppiness—strong, clean flavors of lemon and tangerine candy, followed by resin, with a light body and very low bitterness. Every score sheet says "lemon" on it somewhere, so that's definitely one of the operative flavors here. This one is very bright, pure and uncomplicated, which seems to be one of the hallmarks of Lupulin Powder as far as we can tell. It produces beers with very clear, singular hop flavors, of which this one is a good example.
---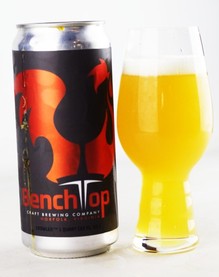 20. Benchtop Brewing Co. Hazing Face
City: Norfolk, VA
ABV: 5.2%
The verdict: It's funny how you can never really know what to expect in terms of body/mouthfeel when you pour a beer that looks like this one. Some of them are ridiculously thick and chewy, as the opaque quality might lead you to expect, but others such as this pale ale from Benchtop are far lighter in texture than you might expect. Regardless, it works well here, in a pale ale that features delicate flavors of grapefruit juice, grass and green resin/cattiness. Unlike a lot of the hazy pale ales, it still finishes pretty dry—which, coupled with the light body, makes for a very drinkable beer. I think this is our first time tasting something from Benchtop, but I'll remember that name in the future.
---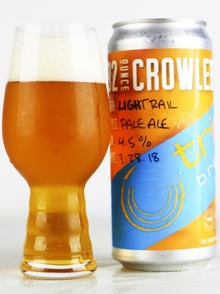 19. Triple C Brewing Co. Light Rail Pale Ale
City: Charlotte, NC
ABV: 4.5%
The verdict: In terms of packing a lot of flavor into a pretty small package, this pale ale from Triple C really excels. It's a lot of things at once: Lightly juicy (orange, mostly), floral and slightly grainy, while remaining on the drier side. As it warms, tasters got more of the "green" side of the hop spectrum, with grassy and resinous notes that linger on through the finish. At only 4.5% ABV, you could hardly ask for much more in terms of classical American pale ale—and with a modern twist.
---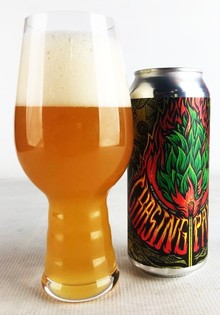 18. 18th Street Brewery Chasing Paper
City: Hammond, IN
ABV: 6.2%
The verdict: There was once a time when Three Floyds was the de facto brewery that any beer geek would mention in reference to northern Indiana, but these days, 18th Street is making a name for itself in the same region. This hazy NE-PA smells like a fistful of fresh hop pellets on the nose, an aroma familiar to any homebrewer who has ever stuck his nose into a bag of Citra and inhaled. On the palate we're getting plenty of juicy orange and maybe a little bit of pineapple, as well as a slightly tangy/tart quality that makes Chasing Paper majorly refreshing. This certainly qualifies on the "refreshing" front more than a lot of the hazier pale ales, which tend toward sheer decadence.
---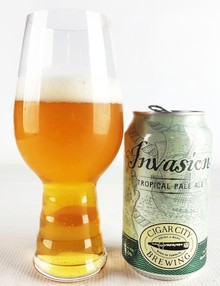 17. Cigar City Invasion
City: Tampa, FL
ABV: 5%
The verdict: This is one of those beers that feels like it's never quite gotten its due because it exists in the same portfolio as a much better known bigger brother. Fresh Jai Alai IPA is still one of the industry's tastiest hop-forward beers, and passion for it sometimes makes people forget that Cigar City also brews some really good pale ales—more on that a few entries from now. Invasion has been around for a while, and it's been really good for just as long. It's the picture of balance, with a deftly executed profile of tropical fruit (mango, clementine oranges) on the nose, followed by grassiness and just a hint of bitterness. A slightly creamy texture and hint of bready malt ties everything together. It does have some similarities to the profile of Jai Alai, actually, but in an even more sessionable package. Nothin' wrong with that.
---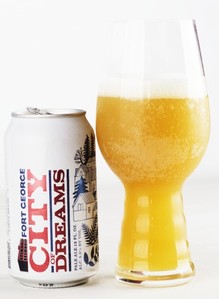 16. Fort George Brewery City of Dreams
City: Astoria, OR
ABV: 5.2%
The verdict: It's interesting that Fort George doesn't play up the "hazy" or "northeast" quality of this beer anywhere on the can as far as we could see, and we were hardly expecting it to look like it does as a result. It may not be the prettiest of the hazy beers, but it certainly has it where it counts. The nose is expressive—bombastic, really—in terms of juicy fruit impressions, to the point that one taster actually wrote "you can smell the haze." Peach, passionfruit and orange juice are major players, as is an overall dearth of bitterness. This drinks really easily, with a soft texture that is very inviting. Just another piece of evidence that big, tasty NE-PA's are being produced in every corner of the country at this point.
---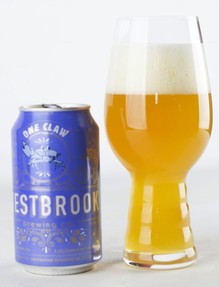 15. Westbrook Brewing Co. One Claw
City: Mt Pleasant, SC
ABV: 5.5%
The verdict: A modern classic in the genre of pale ales at this point, it feels like One Claw is probably a beer that has inspired a lot of imitators making hop-forward "rye pale ale"—although Terrapin also deserves a shout-out for their trendsetting original. This one is an interesting exercise in balance, incorporating more character on the malt side of the spectrum than most, thanks to that slight "rye bread" note from the malted rye. Hops are on the citrusy side, but reservedly so—a beer that is slightly more "zesty" than "juicy." Bitterness is also restrained, and the mouthfeel is soft and creamy. In general, this isn't one of the more assertive pale ales, but it is one of the best balanced.
---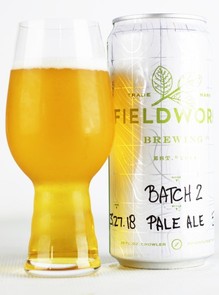 14. Fieldwork Brewing Co. Batch 2
City: Berkeley, CA
ABV: 5.2%
The verdict: We're starting to think that it's no exaggeration at all to say that Fieldwork may be the hoppiest brewery, pound for pound, on the face of the Earth. These guys are just nuts; they have never met a beer style that they won't hop the bejeezus out of. No matter what they send to Paste blind tastings, they always have that one thing in common—they make explosively hoppy beer. This one is a real assault on the senses, with intense resin and grassiness in the immediate first rush, followed by a bomb of tropical fruit juiciness—lots of pineapple in particular. There's also some solid bitterness backing everything up, but man, the volume is just cranked up to 11. Even on a table full of other hoppy beer, you stick your nose into this glass and say "dear lord, that's a lot of hops." If that sounds like something that's likely to make you happy, then this is your sort of beer.
---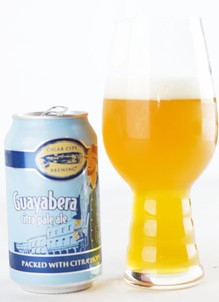 13. Cigar City Guayabera
City: Tampa, FL
ABV: 5.5%
The verdict: Using a bunch of Citra hops in a pale ale is almost sort of like cheating, isn't it? They're just so tasty, and so agreeable. You might hear debate on certain varietals, but who in their right mind doesn't like Citra? And as an extension, who in their right mind wouldn't like this beer? Cigar City's second pale ale in four spaces within this ranking is just a people pleaser, plain and simple. Bright and juicy, with lemon/orange citrus notes that slowly fade into a bit of greener, grassier impressions, it packs just a little bit of bitterness but is mostly just an easily consumed delight. The prominent citrus gives this one an almost shandy-esque quality—it's light, refreshing and focused on what it's trying to do. Not complicated, but very tasty.
---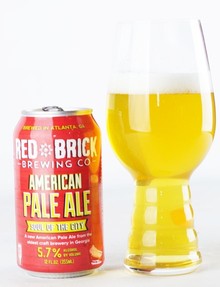 12. Red Brick Brewing Co. Soul of the City
City: Atlanta, GA
ABV: 5.7%
The verdict: It's always fun in the course of one of these blind tastings when we discover a really good, newer beer from our own backyard that none of us have sampled before. Atlanta's Red Brick Brewing Co. is the city's oldest craft brewery, but they're by no means resting on their laurels. Soul of the City is a new pale ale that is thoroughly in the nouveau style, featuring a blend of Denali, Crystal and Citra hops, and with it, Red Brick has captured something very interesting. Perfumey on the nose, with notes of sweet pine needles and stone fruit, it segues into some unique fruitiness on the palate, which one taster swore reminded him of pears. This combination of hops certainly created something unusual, but it was unanimously appreciated.
---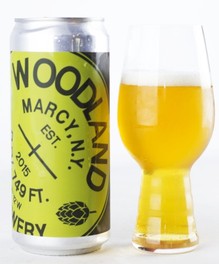 11. Woodland Farm Brewery Up All Night
City: Utica, NY
ABV: 5.8%
The verdict: I honestly expected we might end up with a sizable number of Belgian, wild, or otherwise mixed culture pale ales in this tasting, but there really weren't very many. However, the few we did get were captivating, starting with this entrant from New York. It strikes us as something you would label as "farmhouse pale ale," possessing some of the qualities of Belgian/saison yeast, without a ton of the wilder funk of brettanomyces. Clove, banana and Belgian esters meet restrained grassy/citric hops in a beer that threw tasters for a loop in their first passes, but eventually this one found a lot of fans. Or as one person wrote, "unique and excellent from front to back." This beer gets more mileage out of its yeast profile than it does the hops, but this is "pale ale" and not "IPA," after all.
---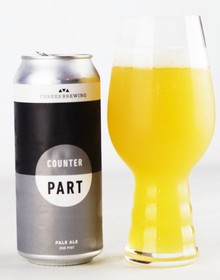 10. Threes Brewing Counterpart
City: Brooklyn, NY
ABV: 4.5%
The verdict: Everyone loves the flavors of NE-PA and NE-IPA, but the thing people don't want to talk about with the style is the fact that a large number of those beers have a tendency to be … well, rather "samey." Once you've had plenty of hazy IPA, it's just not often that you try a new one and think "huh, I haven't tasted something like that before." That's one of the things we enjoyed about this offering from Threes—it brings a bit of weirdness, in a good way. Big, lush tropical fruit notes are all over the nose, with exotic impressions of passionfruit, papaya and mango. It also strikes us as slightly tart, but that acidity works well with the overwhelming fruitiness to make the flavors feel authentic. As one taster wrote, "surprisingly clean finish—it's different, but it works." There's a lot going on here, and we appreciate the complexity of the fruit-forward hop profile on display.
---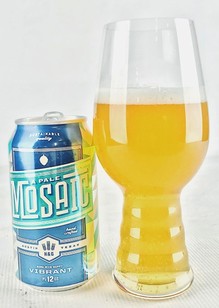 9. Hops and Grain Brewery A Pale Mosaic
City: Austin, TX
ABV: 5.9%
The verdict: It's probably not the tagline that a brewery would choose, but this beer was proof of the fact that looks aren't everything. They don't show well in the photo, but this beer was absolutely packed with "floaties"—those particles of dead yeast still in suspension that look like unappealing snowflakes when the beer is agitated. Despite that, however, the beer itself is pretty damn great. Smooth and creamy on the palate, it's loaded with plenty of citrus (grapefruit zest!) and resin notes, and even a bit of that exotic, berry-like fruitiness that you sometimes get from Mosaic as a varietal. Moderate bitterness reminds you of just why we historically have added hops to our beer, while crisp, understated malt offers just enough balance to put up a fight. It's another excellent Texas pale ale.
---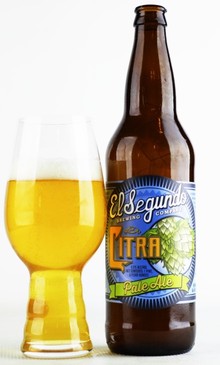 8. El Segundo Brewing Co. Citra Pale Ale
City: El Segundo, CA
ABV: 5.5%
The verdict: It's safe to say that any time that a taster describes your beer as "guzzle-able," you've probably done a pretty good job. This classic Citra-based pale ale from El Segundo is an oddity in its genre these days in the sense that it comes in a 22 oz bottle, which seem to have gone the way of the dodo as far as hoppy styles are concerned. But it is what's inside the bottle that counts, and this is just a classic pale ale by any estimation. It's not hugely flavorful, per se, but it is close to the platonic ideal—big citrus and pine on the nose, with light juiciness and good hop depth that forges out into grassy and earthy notes on repeat visits, backed up by a little bit of crackery malt. What else can you say? Not all beer is guzzle-able, but this is.
Note: Apparently this beer also comes in 12 oz stubby bottles as well, so it's not just the 22 oz bombers after all.
---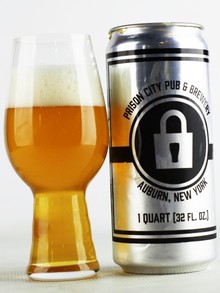 7. Prison City Illusion of Knowledge
City: Auburn, NY
ABV: 6.1%
The verdict: When you're the maker of the #1 IPA in our last blind tasting of 247 IPAs, you're always entering into a new blind tasting with a certain degree of expectations firmly in place. With Illusion of Knowledge, Prison City lives up to the bar we've already set in our minds for them. This one is bright and tropically inclined, with lush flavors of pineapple and mango. At the same time, it's still quite light of body—very easy drinking, very approachable, very tasty. It does what all of the best NE-PAs do, which is to balance drinkability and pleasing texture with a certain fruity decadence and hint of sweetness. That's what the style is all about, and this is a prime example.
---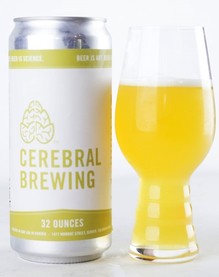 6. Cerebral Brewing Muscle Memory
City: Denver, CO
ABV: 4.5% (or 5.2%)
The verdict: We're not exactly sure of the ABV on this one, as the listed number is different in a few places online, but if it's only 4.5%, then damn, they packed plenty of flavor into that number. Denver's Cerebral is a brewery that has been working its way up the rankings in Paste tastings lately, and now they're within sniffing distance of the top. Muscle Memory is very soft on the palate, with big, clean citrus (orange, but especially lemon), resin and lemongrass herbaceousness, but is also one of the drier takes on the NE-PA wave at the same time. It's a beer that made multiple tasters independently write that they "dig it" in their notes, which isn't something I can usually write. In fact, one wrote that "I dig it thoroughly," so there you go.
---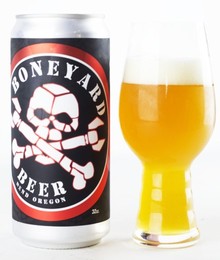 5. Boneyard Beer Co. Bone-A-Fide Pale Ale
City: Bend, OR
ABV: 5.5%
The verdict: The last time we blind-tasted 83 pale ales it was this bad boy that took home the crown, and Boneyard's superlative beer hasn't slipped a bit, two years later. This is just a great example of a modern pale ale that forges connections between the past and the present. Very few of these write-ups have contained words such as "caramel," when once upon a time this would have been commonplace. The reality of the style is that those types of beers have difficulty exciting fans of modern hoppy beer, but Boneyard makes it work by truly fusing older flavors with newer ones. Juicy, blood orange-like citrus is an exotic centerpiece to a beer streaked with tropical fruit, florals and a toasty, slightly caramelized malt backbone. It tastes, for all intents and purposes, like a miniaturized version of a great DIPA. Even in a field that was very different than the last time we sampled it, Bone-A-Fide is still a true stand-out.
---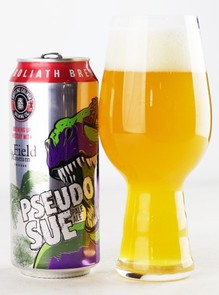 4. Toppling Goliath Brewing Co. PseudoSue
City: Decorah, IA
ABV: 6.2%
The verdict: We've been trying approximately forever to get some Toppling Goliath into these blind tastings, and for the first time ever, it happened in pale ale. And really, where else would you do it—TG's PseudoSue is one of the best-rated pale ales in the world, and one of their best-known beers. And after tasting it, we can pretty much all agree that yep, the hype is real. This beer is beguiling and delicious, with an ultra soft, plush texture and sweet (although actually fairly subtle) flavors of peach, orange and passionfruit. It has a way of sort of building over time—each time we went back to PseudoSue, it was as if its flavors had intensified, and yet it simultaneously remains dangerously drinkable. If you have any fondness at all for modern hops, it's hard to imagine who wouldn't enjoy this.
---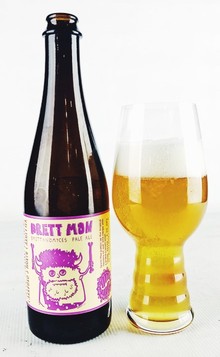 3. Steel String Brewery Brett Mon
City: Carrboro, NC
ABV: 6.3%
The verdict: The best compliment I can pay to this brettanomyces pale ale is that if everyone could make a beer like this, then everyone undoubtedly would. However, judging from the relative lack of brett beers we received in this tasting, it's clear that most places haven't made "brett pale ale" work on such a sublime level—that, or they've just saved it for IPA, which would be a shame. Brett Mon is just a lovely, vivacious synthesis of both wild ale and pale ale/IPA elements; it's almost shocking how well everything works together. Big brettanomyces funkiness is the star of the show, with lots of hay/barnyard/leathery influences, but not to be outdone are the big tropical fruit impressions, a complex bouquet (one taster wrote "Trix cereal, but in a good way") that is balanced with the wild yeast profile in terms of intensity. Brett Mon is simultaneously refreshing, assertive and adventurous. It's really a spectacular beer, and we can't wait to have more wild ales from these guys in North Carolina.
---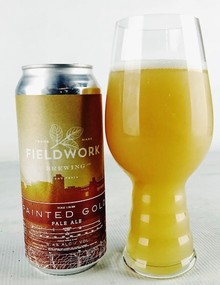 2. Fieldwork Brewing Co. Painted Gold
City: Berkeley, CA
ABV: 5.4%
The verdict: When I was writing above about the certifiable hop lust of Fieldwork Brewing Co. in reference to the Batch 2 pale ale, I was picturing in my mind what I've come to think of as the prototypical Fieldwork beer—intensely green, resinous, dank, citrusy and somewhat intimidating. That's one of this brewery's signature profiles, but it turns out they can also make velvety, juicy masterpieces like Painted Gold, and woah—this is a showstopper. This one is what the internet would no doubt describe as thicc, a very chewy, creamy, juice-bomb of a beer that made one taster actually underline the word "juice" on his score sheet. Big, bold citrus shines through with waves of orange, followed by sweet mango and even a bit of toasty malt. One taster was even reminded of the sweetness of a very ripe dessert banana, and that's not the sort of tasting note you see on pale ales every day. As another score sheet put it: "An absolutely on point version of the big, all-in hazy-juicy NE-PA."
---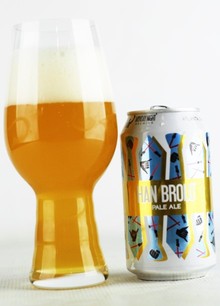 1. Monday Night Brewing Han Brolo
City: Atlanta, GA
ABV: 4.7%
The verdict: Well, it finally happened. In more than three years of doing this, I don't believe we've ever had a #1 beer in a blind tasting style that came from Paste's native Atlanta, but the drought is finally over. Monday Night Brewing, who brought home two medals from GABF in 2017 and also opened their second facility within the city, is an ascendant brewery in the Southeast, and it's time to recognize it.
Han Brolo, the pale ale in question, is unique, possibly among all of the entries, for the fact that it is brewed with lactose, as is common among the so-called "milkshake IPAs" popularized by breweries such as Tired Hands. Unlike true milkshakes, however, Han Brolo isn't made with any fruit purees, vanilla or additional sweeteners—just plenty of hops. The results are pretty sublime, accentuating the fruit flavors and juiciness without adding an overwhelming amount of residual sweetness. From one score sheet: "Super citrusy, full of tangerine and apricot, soft and semi-sweet. Just delicious." From another: "Nailed it. Modern, but not too over-the-top NE-PA." From yet another: "Yum. Juicy tangerine deliciousness." This beer walks that delicate line between decadence and drinkability, and emerges just barely on the right side. The use of lactose only enhances the silky texture, but it's the hops that are doing most of the heavy lifting. It's an outstanding pale ale, and #1 in our field of 151.
---
Jim Vorel is a Paste staff writer and resident craft beer guru. You can follow him on Twitter for much more beer writing.