Comedy Central Renews Detroiters For a Second Season
Image via Comedy Central
Comedy
News
Detroiters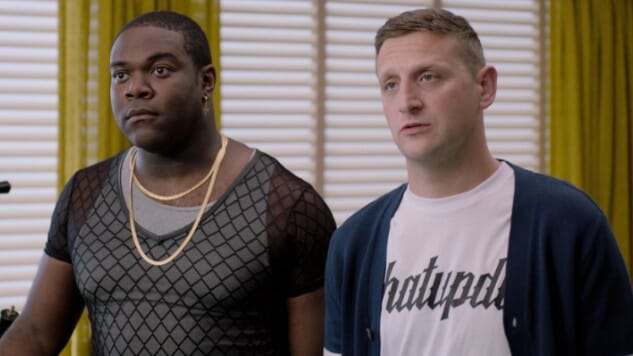 Detroiters, the newest show about an odd-couple friendship, has been renewed for a second season on Comedy Central. The fun little show about a couple of ad-men based in Detroit will continue on in their awkward, bumbling adventures.
The renewal was announced today by Comedy Central in a press release. "Sam and Tim's sweet, goofy friendship is so infectious, we've noticed people being nicer to each other," said Ken Alterman, President of Comedy Central, in a statement. "Perhaps we'll set season two in D.C."
Detroiters still has four episodes left in its first season, and the second season will launch next year. The show is executive-produced, created and written by Sam Richardson, Tim Robinson, Joe Kelly and Zach Kanin, and executive-produced by Lorne Michaels, Jason Sudeikis and Broadway Video's Andrew Singer.