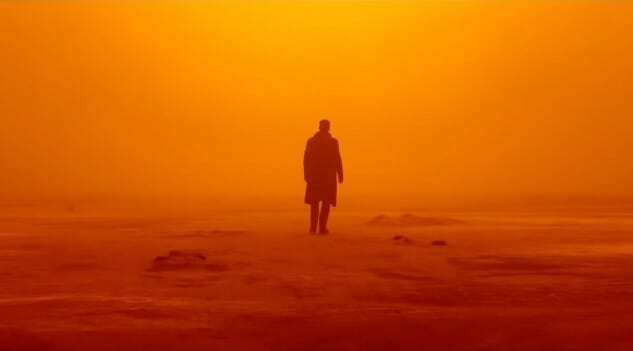 Since 1983, cinematographer Roger Deakins has lent a skilled eye to some of the most beautifully and visually engaging films in popular cinema. In that time, he's received a huge number of accolades—most visibly, he's been nominated for the Academy Award for Best Cinematography a whopping 14 times since 1995. But despite all of those nominations, Roger Deakins has never won the award, setting a record in the process for the most nominations without a win. Time and time again he's been beaten out, often by deserving competition, to be fair. You can see a chronicle of those losses in the above video from the Toronto International Film Festival, which offers glimpses of Deakins' style against each of the films he was ultimately beaten by.
One thing that no one should be disputing is that despite the lack of wins, the career that Deakins has put together has become one of the greatest cinematographer's resumes ever. And it's time for him to get his Oscar. This morning, Roger Deakins was nominated once again, for his work on Denis Villeneuve's gorgeous Blade Runner 2049.
Put simply, this really should be Deakins' year. He'll be facing stiff competition as always—Dan Lautsen will be a serious contender thanks to this morning's wave of nominations for The Shape of Water, and Hoyte van Hoytema may well be the frontrunner for the terror and naturalistic quality he captured in Dunkirk—but neither of those films are as utterly hypnotic and beautiful to behold as Blade Runner 2049, thanks to both Deakins' and the uniquely patient approach of Villeneuve. This year represents the zenith of Deakins' artistic achievement at the age of 68, and a win for Blade Runner represents the symbolic validation denied to him for films such as The Shawshank Redemption, O Brother, Where Art Thou?, Fargo and No Country For Old Men. It also represents the best place to honor Blade Runner as a cinematic achievement at this Oscars, considering the film's snubbing outside of the technical categories.
Academy voters: Do the right thing. Pay Roger Deakins the respect he deserves at the 2018 Academy Awards, and recognize the career achievements of one of the most skilled cinematographers alive today.