You Can Now Play the Classic Rampage Arcade Game for Free Online
Rampage's big-screen adaptation stomps its way into theaters today
Images via Warner Bros. Entertainment Inc.
Games
News
Rampage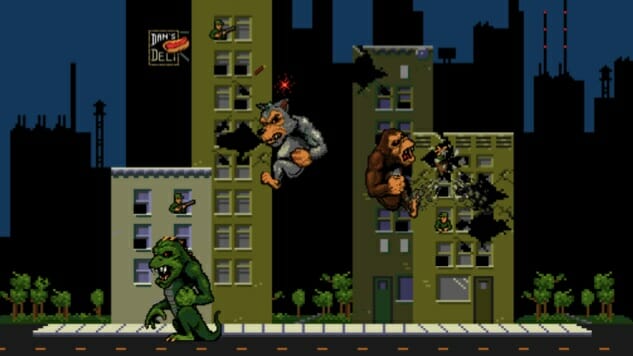 Rampage is out in theaters today, April 13, but just as exciting—if not more so—is the fact that Warner Bros. has made the classic Rampage arcade game free-to-play online.
1986's Rampage was the first outing of George, Lizzie and Ralph, the monstrous gorilla, dinosaur and wolf, respectively, whom players controlled while smashing one metropolis after another in the Bally/Midway arcade action classic. The game was later ported to a number of consoles in the '80s and '90s—many millennials likely best remember the N64 version—before appearing in various compilation games and spawning several sequels.
Lovers of Rampage were tickled to hear that the movie would become a Warner Bros. blockbuster starring Dwayne Johnson—the game was widely known as "a game about nothing," inspiring button-mashing glee simply by providing players with the chance to lay untold waste to city after city as an enormous, cartoonish monster. "The point was fun—whatever fun meant to you," co-creator Jeff Nauman told the Chicago Tribune.
Wreak havoc to your heart's content by giving Rampage a spin right here. Rampage the movie is in theaters now—read Paste's review right here, and revisit the trailers here and here.