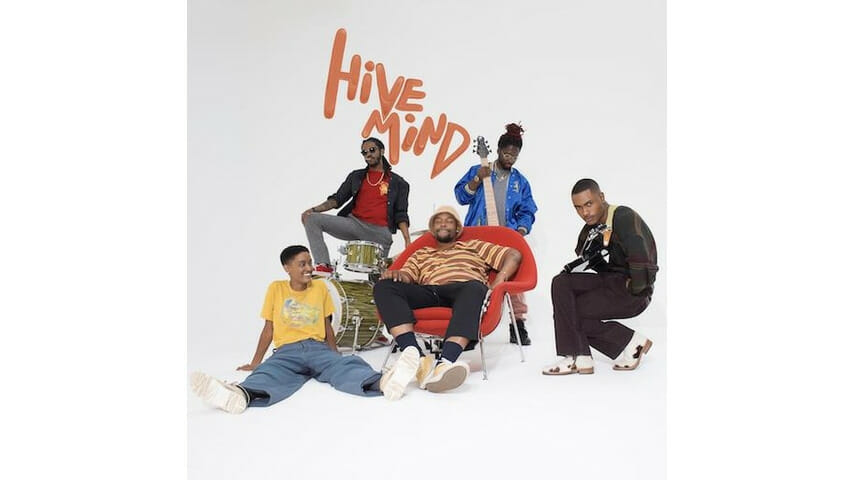 "They gon' get us to / Come together." So goes the mantra at the very beginning of Hive Mind, Los Angeles collective The Internet's first album since the breakthrough of 2015's GRAMMY-nominated third LP, Ego Death. It's a fitting opener, as Hive Mind also marks the reunion of its members—Syd (vocalist/songwriter), Matt Martians (producer), Steve Lacy (guitarist/vocalist/songwriter), Patrick Paige II (songwriter/bassist), and Christopher Smith (songwriter/drummer)—who took advantage of the time between albums to dive into projects and collaborations of their own.
As always, the vibe here is bound to be crowd-pleasing; an intelligent, studied mix of funk, hip-hop, R&B, and jazz textures. Dynamic but relaxed, each track rolls in on an inherently summery energy. Whether it's sultry, Netflix and Chill tracks like "Come Over" and "Stay The Night," or feel-good dance floor cuts like "Roll (Burbank Funk)" and the excellent "La Di Da," each offering is filled with fresh air, an escape from the city's stifling energy and out onto the breezy fire escape.
With songs that offer everything from a matter-of-fact, connect-the-dots guide to casually approaching your crush ("Next Time Humble Pie" see: "Shorty would you be mine / or can I be the one you be with in the meantime") to the smoothest of '90s R&B kiss-offs ("Bravo"), the unifying element is the vibe. Everything is effortless. Even the dancier songs practice restraint, never too flashy, but conjuring a physical response just the same (see that kinetic bass line at the center of "Roll" or the combo of funk guitar and bossa nova rhythm that holds down "La Di Da").
As each member becomes more notable in their own right, contributions are more obvious. Lacy's watery, pastel guitar jumps out immediately on the romantic "Wanna Be," and the uplifting "It Gets Better," perfectly accenting the song's whispery harmonies and smooth finish that stand on a plane with the most resilient and ageless '90s R&B. Syd's honey-drip voice and amorous pleading has a new confidence. The cooing propositions of "Hold On" impossible to resist, and Martians' gift for atmosphere and mood-creating are more recognizable than ever.
More than one or two standout tracks, Hive Mind goes down easy as a whole; an even-keeled, laid-back drift in and out of The Internet's signature and sophisticated soundscape. Sprinkled with codas and half-songs, the effect is natural, not jarring, like turning down an alley, or rounding a city street and stumbling into another story.