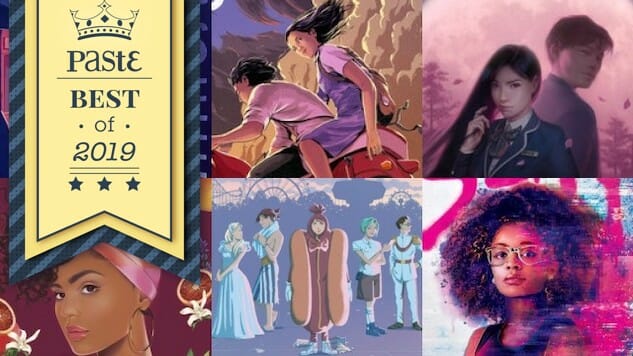 From shocking novels that highlight terrifying moments in history (looking at you, The Weight of Our Sky) to books brimming with lush world-building (hello Wicked Saints and Kingdom of Souls), the best Young Adult titles of 2019 include new voices and old favorites spinning beautiful stories. We've narrowed them down to 19 must-read books, so let's dive in.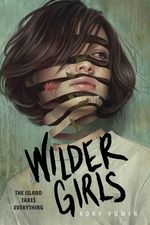 19. Wilder Girls by Rory Power
Why You'll Love It: An island? A private school? A deadly virus? Everything about this thrilling, unnerving debut is will make you want to immediately read it. It's no surprise it debuted on the New York Times bestseller list, capturing the hearts of YA readers everywhere.
For Fans of: Mindy McGinnis and Gillian French
Publisher's Description: It's been 18 months since the Raxter School for Girls was put under quarantine after the Tox hit, pulling Hetty's life out from under her. First, the teachers died one by one. Then, it began to infect the students, turning their bodies strange and foreign. Now, cut off from the rest of the world and left to fend for themselves on their island home, the girls don't dare wander outside the school's fence. But when Byatt goes missing, Hetty will do anything to find her, even if it means breaking quarantine and braving the horrors that lie beyond the fence.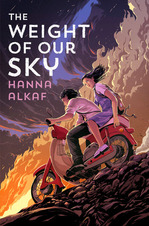 18. The Weight of Our Sky by Hanna Alkaf
Why You'll Love It: You've never read a YA novel quite like this one. Set during the race riots in 1969 Malaysia, it's a stunning piece of historical fiction that will leave you breathless. Hanna Alkaf's not only weaves a powerful story of resilience and friendship, but it also paints a picture of a turbulent time.
For Fans of: Stacey Lee and Gene Luen Yang
Publisher's Description: Melati Ahmad believes that she harbors a djinn inside her, one who threatens her with horrific images of her mother's death unless she adheres to an elaborate ritual of counting and tapping to keep him satisfied. But there are things that Melati can't protect her mother from. On the evening of May 13th, 1969, racial tensions in her home city of Kuala Lumpur boil over. The Chinese and Malays are at war, and Mel and her mother become separated by a city in flames. With a 24-hour curfew in place and all lines of communication down, it will take the help of a Chinese boy named Vincent and all of the courage in Melati's arsenal to overcome the violence on the streets, her own prejudices and her djinn's surging power to make it back to her mother.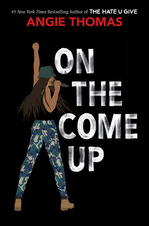 17. On the Come Up by Angie Thomas
Why You'll Love It: This is the second novel from Angie Thomas, author of the absolute phenomenon The Hate U Give, so that's enough to make it a must-read. On the Come Up delivers a powerful story about music, family and finding a way to support those we love through the art we create.
For Fans of: Tiffany Jackson and Brandy Colbert.
Publisher's Description: Sixteen-year-old Bri wants to be one of the greatest rappers of all time. As the daughter of an underground hip hop legend who died right before he hit big, Bri's got massive shoes to fill. But it's hard to get your come up when you're labeled a hoodlum at school and your fridge at home is empty after your mom loses her job. So Bri pours her anger and frustration into her first song, which goes viral…for all the wrong reasons. She soon finds herself at the center of a controversy, portrayed by the media as more menace than MC. But with an eviction notice staring her family down, Bri doesn't just want to make it—she has to.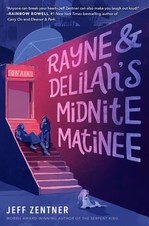 16. Rayne & Delilah's Midnite Matinee by Jeff Zentner
Why You'll Love It: Goodness, there's so much to adore in this quirky novel about friendship, family and changing dreams. A hilarious read, which is surprising coming from an author who pens books that are known for breaking hearts, Jeff Zentner's third novel is packed full of poignant moments that will stick with you.
For Fans of: Bryan Bliss and John Green
Publisher's Description: Every Friday night, best friends Delia and Josie host the campy creature feature show Midnite Matinee on the local cable station TV Six. But with the end of senior year quickly approaching, the girls face tough decisions about their futures. Josie has been dreading graduation, as she tries to decide whether to leave for a big university and chase her dream career in mainstream TV. And Delia is hoping her dad, who loves scary movies and abandoned the family years ago, will want to be a part of her life again if Midnite Matinee becomes a hit. As the tug-of-war between growing up and growing apart tests the bonds of their friendship, Josie and Delia start to realize that an uncertain future can be both monstrous…and momentous.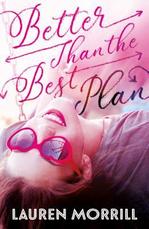 15. Better Than the Best Plan by Lauren Morrill
Why You'll Love It: Lauren Morrill has a gift for writing delightful rom-coms, but her latest novel takes a bit of a different direction by exploring the foster care system. As an adoptee, this is the kind of novel I desperately want to see on bookshelves, and I'm thrilled that Morrill illuminates this subject with such care. Knowing the warmth Morrill infuses into every single one of her stories, you can predict that Better Than the Best Plan is yet another book you'll love.
For Fans of: Stephanie Perkins and Lauren Gibaldi
Publisher's Description: It's the last day of junior year, and Ritzy is pretty sure she has a great plan. Summer job—check. Hang with friends at the beach—check. Keep looking after herself as she's been doing since her mom bailed to follow her bliss—check. But after someone reports that Ritzy is living alone, a social worker shows up and puts her into foster care. That's surprise enough. Even more surprising? Ritzy has been in foster care before, as an infant, and the woman who cared for her then takes her in again. But maybe the greatest surprise of all for Ritzy is that living with her foster mother, Kristin, in Kristin's gorgeous house, isn't all that bad. And neither is the cute, friendly boy next door. When Ritzy's old life catches up with her new one, she has some decisions to make. Can she plan for the worst, but still hope for the best?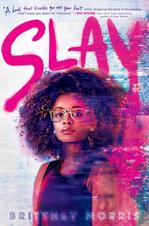 14. Slay by Brittney Morris
Why You'll Love It: A spectacularly geeky novel that digs into discussions surrounding race, privilege and feeling safe in the spaces we love, Slay is a fantastic read unlike anything out there. Pick this book up to enjoy one of the year's best debut novels.
For Fans of: Guy in Real Life by Steve Brezenoff, The Hate U Give by Angie Thomas and the movie Black Panther.
Publisher's Description: By day, 17-year-old Kiera Johnson is an honors student, a math tutor and one of the only Black kids at Jefferson Academy. But at home, she joins hundreds of thousands of Black gamers who duel worldwide as Nubian personas in the secret multiplayer online role-playing card game, SLAY. No one knows Kiera is the game developer. But when a teen in Kansas City is murdered over a dispute in the SLAY world, news of the game reaches mainstream media, and SLAY is labeled a racist, exclusionist, violent hub for thugs and criminals. Even worse, an anonymous troll infiltrates the game, threatening to sue Kiera for "anti-white discrimination." Driven to save the only world in which she can be herself, Kiera must preserve her secret identity and harness what it means to be unapologetically Black in a world intimidated by Blackness.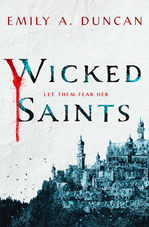 13. Wicked Saints by Emily A. Duncan
Why You'll Love It: This broody, bloody and thrilling novel reads like a heavy metal song. And it's the first book in a trilogy (you can read an excerpt from the second book here)! You will want to devour everything else this blistering new talent writes.
For Fans of: Leigh Bardugo
Publisher's Description: A girl who can speak to gods must save her people without destroying herself. A prince in danger must decide who to trust. A boy with a monstrous secret waits in the wings. Together, they must assassinate the king and stop the war. In a centuries-long war where beauty and brutality meet, their three paths entwine in a shadowy world of spilled blood and mysterious saints, where a forbidden romance threatens to tip the scales between dark and light.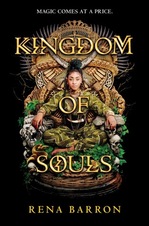 12. Kingdom of Souls by Rena Barron
Why You'll Love It: The first novel in what promises to be a thrilling fantasy duology, Kingdom of Souls introduces a teen who sells her life for magic. An epic at nearly 500 pages, this saga will make you want to dive into all of Rena Barron's writing. (And hey, Michael B. Jordan is now producing the movie adaption.)
For Fans of: Tomi Adeyemi and Sarah J. Maas
Publisher's Description: Arrah is a young woman from a long line of the most powerful witch doctors in the land. But she fails at magic, fails to call upon the ancestors and can't even cast the simplest curse. When strange premonitions befall her family and children in the kingdom begin to disappear, Arrah undergoes the dangerous and scorned process of selling years of her life for magic. This borrowed power reveals a nightmarish betrayal and a danger beyond what she could have imagined. Now Arrah must find a way to master magic, or at least buy it, in order to save herself and everything she holds dear.

11. The Light at the Bottom of the World by London Shah
Why You'll Love It: London Shah's novel is like a delicious meal you'll want to savor. Boasting a lushly imagined dystopia where mankind lives beneath the seas, the book delivers a thrilling narrative to get lost in. Unlike anything else you've read, this debut will make you fall as hard for it as we have.
For Fans of: Natalie C. Parker and the videogame Bioshock
Publisher's Description: At the end of the 21st century, life continues one thousand feet below the ocean's surface. In Great Britain, sea creatures swim among the ruins of Big Ben and the Tower of London, and citizens waver between fear and hope. Meanwhile, 16-year-old Leyla McQueen has her own problems to deal with. Her father's been arrested, but Leyla knows he's innocent. When she's picked to race in the action-packed London Submersible Marathon, Leyla gets the chance to secure his freedom; the Prime Minister promises the champion whatever their heart desires. The race takes an unexpected turn, though, and Leyla must venture outside of London to rescue her father herself. If she fails, she risks capture—and her father might be lost forever.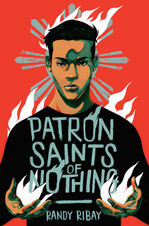 10. Patron Saints of Nothing by Randy Ribay
Why You'll Love It: Every single Randy Ribay novel, from his gorgeous and geeky novel of friendship (An Infinite Number of Parallel Universes) to his story of sports and privilege (When the Shot Drops), is worth devouring. And his latest novel, which was a National Book Awards finalist, is yet another stunning piece of prose begging to be inhaled.
For Fans of: Jason Reynolds and Erin Entrada Kelly
Publisher's Description: Jay Reguero plans to spend the last semester of his senior year playing videogames before heading to the University of Michigan in the fall. But when he discovers that his Filipino cousin Jun was murdered as part of President Duterte's war on drugs, and no one in the family wants to talk about what happened, Jay travels to the Philippines to find out the real story. Hoping to uncover more about Jun and the events that led to his death, Jay is forced to reckon with the many sides of his cousin before he can face the whole horrible truth—and the part he played in it.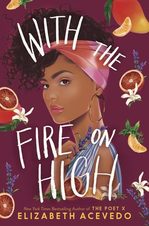 9. With the Fire on High by Elizabeth Acevedo
Why You'll Love It: Elizabeth Acevedo's debut, The Poet X, took the publishing world by storm and won the National Book Award. Her second book is a stunning delight, delivering more of her fierce writing. Featuring a teen mother with big dreams, With the Fire on High is another book from Acevedo that's impossible to put down.
For Fans of: Brandy Colbert, Jason Reynolds and Laurie Halse Anderson
Publisher's Description: With her daughter to care for and her abuela to help support, high school senior Emoni Santiago has to make the tough decisions and do what must be done. The one place she can let her responsibilities go is in the kitchen, where she adds a little something magical to everything she cooks, turning her food into straight-up goodness. Still, she knows she doesn't have enough time for her school's new culinary arts class, doesn't have the money for the class's trip to Spain and shouldn't still be dreaming of someday working in a real kitchen. But even with all the rules she has for her life, once Emoni starts cooking, her only real choice is to let her talent break free.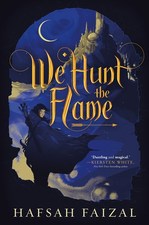 8. We Hunt the Flame by Hafsah Faizal
Why You'll Love It: Magic, lost artifacts, ancient evil…yes, please! This New York Times bestselling debut is a must-read for anyone who loves large casts and gorgeous world-building.
For Fans of: Sabaa Tahir and Leigh Bardugo
Publisher's Description: Zafira is the Hunter, disguising herself as a man when she braves the cursed forest of the Arz to feed her people. Nasir is the Prince of Death, assassinating those foolish enough to defy his autocratic father, the king. If Zafira was exposed as a girl, all of her achievements would be rejected; if Nasir displayed his compassion, his father would punish him in the most brutal of ways. When Zafira embarks on a quest to uncover a lost artifact that can restore magic to her suffering world and stop the Arz, Nasir is sent by the king on a similar mission: retrieve the artifact and kill the Hunter. But an ancient evil stirs as their journey unfolds—and the prize they seek may pose a threat greater than either can imagine.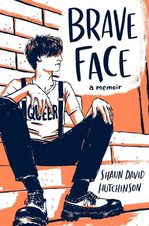 7. Brave Face by Shaun David Hutchinson
Why You'll Love It: Shaun David Hutchinson writes inclusive, heart-wrenching and wildly unique YA novels. With Brave Face, he lends his voice to nonfiction for the first time with his compelling memoir. Because this book about "growing up, coming out and depression" is an essential read, we made an exception and added it to this list of novels.
For Fans of: Laurie Halse Andersen
Publisher's Description: Shaun David Hutchinson was 19 and struggling to understand who he was and how he fit into a community in which he couldn't see himself. The voice of depression told him that he would never be loved or wanted, while hurtful messages from society told him that being gay meant love and happiness weren't for him. A million moments over the years came together to convince Shaun that he had no future. He followed through on trying to make that a reality, but, thankfully, he survived. In this courageous and deeply honest memoir, Hutchinson takes readers through the journey of what brought him to the edge and what has helped him truly believe that it does get better.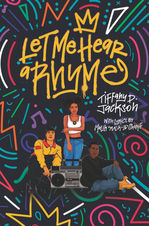 6. Let Me Hear a Rhyme by Tiffany D. Jackson
Why You'll Love It: When a murdered teen's friends release his music, they watch as his songs thrust him into the spotlight. Only he's not around to celebrate it. A novel of music, loss and friendship, Tiffany D. Jackson's Let Me Hear a Rhyme is a powerful novel worth digging into.
For Fans of: Nic Stone, Angie Thomas and Jay Coles
Publisher's Description: Quadir and Jarrell don't want their best friend Steph's tracks to be forgotten after he's killed—not when his beats could turn any Bed-Stuy corner into a celebration, not after years of having each other's backs. Enlisting the help of Steph's younger sister, Jasmine, Quadir and Jarrell come up with a plan to promote Steph's music under a new rap name: The Architect. Soon, his mixtape catches the attention of a hotheaded music rep and the trio must race to prove Steph's talent from beyond the grave. And with everything riding on Steph's fame, together they need to decide what they stand for before they lose everything they've worked so hard to hold on to—including each other.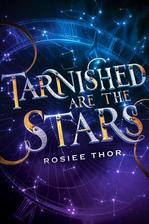 5. Tarnished Are the Stars by Rosiee Thor
Why You'll Love It: The most unique YA novel released this year, Tarnished Are the Stars blends steampunk and fantasy, sprinkling a plague and political mayhem into the mix. Reading Rosiee Thor's novel feels like playing the greatest videogame never made, and you don't want to miss out on this absolute gem.
For Fans of: Tara Sim, Marissa Meyer and Cherie Priest
Publisher's Description: Anna works cog by cog—donning the moniker Technician—to supply black market medical technology to the sick and injured, against the Commissioner's tyrannical laws. Nathaniel Fremont, the Commissioner's son, has never had to fear the law. Determined to earn his father's respect, Nathaniel sets out to capture the Technician. But their game of cat and mouse takes an abrupt turn when Eliza, a skilled assassin and spy, arrives. Her mission is to learn the Commissioner's secrets at any cost—even if it means betraying her own heart. When these uneasy allies discover the most dangerous secret of all, they must work together despite their differences and put an end to a deadly epidemic—before the Commissioner ends them first.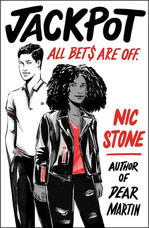 4. Jackpot by Nic Stone
Why You'll Love It: Out of every amazing Nic Stone book, this will likely be your favorite. It's a delightful, hilarious romance that digs into issues surrounding class. You'll laugh as much as you sigh while reading this novel about luck and love.
For Fans of: Angie Thomas and Brandy Colbert
Publisher's Description: Meet Rico: high school senior and afternoon-shift cashier at the Gas 'n' Go, who after school and work races home to take care of her younger brother. Every. Single. Day. When Rico sells a jackpot-winning lotto ticket, she thinks maybe her luck will finally change, but only if she—with some assistance from her popular and wildly rich classmate Zan—can find the ticket holder who hasn't claimed the prize. But what happens when have and have-nots collide? Will this investigative duo unite or divide?

3. Wicked Fox by Kat Cho
Why You'll Love It: Kicking off 2019's best new series, Wicked Fox weaves a tale of magic and murder that's completely unique. You don't want to miss this enthralling, must-read novel, and you'll want to pick it up before the sequel releases in 2020.
For Fans of: Julie C. Dao and Cindy Pon
Publisher's Description: Eighteen-year-old Gu Miyoung has a secret—she's a gumiho, a nine-tailed fox who must devour the energy of men in order to survive. After feeding one full moon, Miyoung crosses paths with Jihoon, a human boy, being attacked by a goblin deep in the forest. Against her better judgment, she violates the rules of survival to rescue the boy, losing her fox bead—her gumiho soul—in the process. With murderous forces lurking in the background, Miyoung and Jihoon develop a tenuous friendship that blossoms into something more. But when a young shaman tries to reunite Miyoung with her bead, the consequences are disastrous…forcing Miyoung to choose between her immortal life and Jihoon's.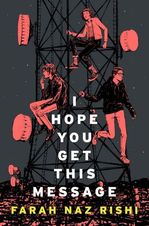 2. I Hope You Get This Message by Farah Naz Rishi
Why You'll Love It: The best debut novel of 2019, I Hope You Get This Message is genre-blending gift of a book, dishing a heartfelt story about friends and family with a sci-fi twist about the inevitable end of the world. It boasts so much heart that Farah Naz Rishi's book will stick with you long after you've read the final chapter.
For Fans of: Shaun David Hutchinson, Laura Pohl and Sangu Mandanna
Publisher's Description: When news stations start reporting that Earth has been contacted by a planet named Alma, the world is abuzz with rumors that the alien entity is giving mankind only few days to live before they hit the kill switch on civilization. For high school truant Jesse Hewitt, though, nothing has ever felt permanent. Life has dealt him one bad blow after another, so what does it matter if it all ends now? Cate Collins, on the other hand, is desperate to use this time to find the father she's never met. And then there's Adeem Khan. While coding and computer programming have always come easily to him, forgiveness doesn't. He can't seem to forgive his sister for leaving, even though it's his last chance. With only seven days to face their truths and right their wrongs, Jesse, Cate and Adeem's paths collide even as their worlds are pulled apart.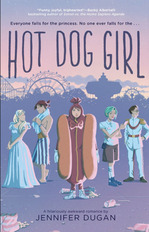 1. Hot Dog Girl by Jennifer Dugan
Why You'll Love It: As hilarious as the title suggests, Jennifer Dugan's Hot Dog Girl is a novel full of nostalgia, warmth and heart. Following a romance set in a theme park, it earns the title of 2019's most charming, entertaining read.
For Fans of: Becky Albertalli and Amy Spalding
Publisher's Description: Elouise (Lou) Parker is determined to have the absolute best, most impossibly epic summer of her life. There are just a few things standing in her way:
1. She's landed a job at Magic Castle Playland…as a giant dancing hot dog.
2. Her crush, the dreamy Diving Pirate Nick, already has a girlfriend, who is literally the Princess of the park. But Lou's never liked anyone, guy or otherwise, this much before, and now she wants a chance at her own happily ever after.
3. Her best friend, Seeley, the carousel operator, who's always been up for anything, suddenly isn't when it comes to Lou's quest to set her up with the perfect girl or Lou's scheme to get close to Nick.
4. And it turns out that this will be their last summer at Magic Castle Playland—ever—unless she can find a way to stop it from closing.

Looking for even more reading recommendations? Check out our lists of the best novels, the best nonfiction books, the best audiobooks and the best book covers of 2019.