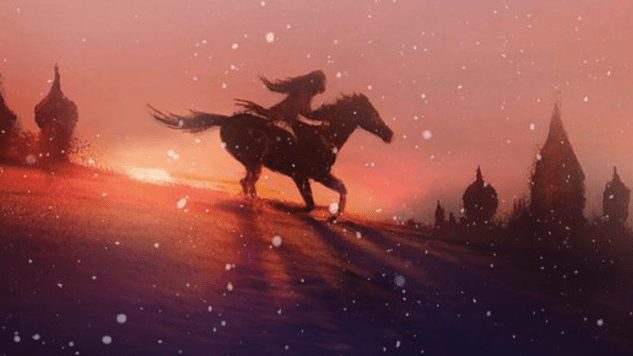 Our picks for the best books of December range from a collection of Star Wars novellas to a book combining Jane Austen's work and neuroscience. You'll find an entertaining book here for everyone on your holiday gift list—and you'll want to buy some for yourself, too.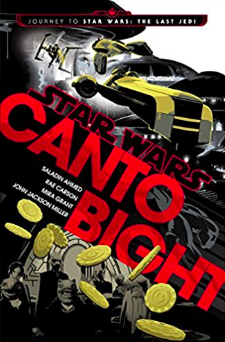 1. Canto Bight by Saladin Ahmed, Rae Carson, Mira Grant and John Jackson Miller
Release Date: December 5th from Del Rey
Why You'll Love It: If you're a Star Wars fan counting down the days until The Last Jedi's release, this book is for you. A collection of four novellas, Canto Bight takes place in a mysterious casino city that will be featured in the new film. But don't worry; these captivating tales won't spoil the movie.
Description: Soon to be seen in Star Wars: The Last Jedi, welcome to the casino city of Canto Bight. A place where exotic aliens, captivating creatures and other would-be high rollers are willing to risk everything to make their fortunes. Set across one fateful evening, these four interconnected stories explore the deception and danger of the lavish casino city.
An honest salesman meets a career criminal as a dream vacation turns into the worst nightmare imaginable, in a story by Saladin Ahmed.
Dreams and schemes collide when a deal over a priceless bottle of wine becomes a struggle for survival, as told by Mira Grant.
Old habits die hard when a servant is forced into a mad struggle for power among Canto Bight's elite, in a tale by Rae Carson
A deadbeat gambler has one last chance to turn his luck around; all he has to do is survive one wild night, as told by John Jackson Miller.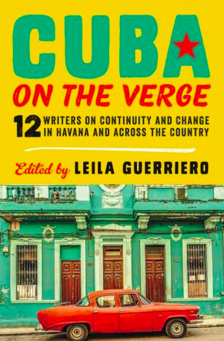 2. Cuba on the Verge: 12 Writers on Continuity and Change in Havana and Across the Country edited by Leila Guerriero
Release Date: December 5th from Ecco
Why You'll Love It: This fascinating collection of essays explores Cuba's modern transformation, tackling topics from politics to music to baseball. You'll find yourself both informed and entertained while reading Cuba on the Verge.
Description: Just 90 miles from United States shores yet inaccessible to most Americans until recently, Cuba fascinates as much as it confounds. Images of the Buena Vista Social Club, wild nights at the Tropicana, classic cars and bearded rebels clinching cigars only scrape the surface of Cuba's complex history and legacy. We know that Cuba is changing, but from what and into what? And what does this change mean for the Cuban people as well as for the rest of the world?
These 12 essays span the spectrum, from Carlos Manuel Álvarez's story of being among the last generation of Cubans to be raised under Fidel Castro to Patricia Engel's look at how Cuba's capital has changed through her years of riding across it with her taxi driver friend; from The New Yorker's Jon Lee Anderson (who traveled with President Obama on the first trip to Cuba by an American president since the twenties) on being a foreigner in Cuba during the Special Period to Francisco Goldman on the Tropicana, then and now, to Leonardo Padura on the religion that is Cuban baseball.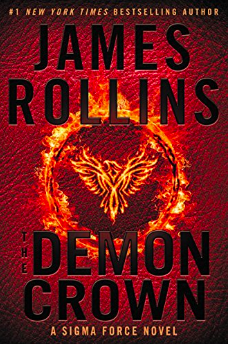 3. The Demon Crown: A Sigma Force Novel by James Rollins
Release Date: December 5th from William Morrow
Why You'll Love It: The 13th novel in the Sigma Force series, The Demon Crown proves that Rollins can consistently deliver thrilling adventure tales. Weaving historical and scientific facts with a heart-racing fictional plot, this book will keep you at the edge of your seat.
Description: Off the coast of Brazil, a team of scientists discovers a horror like no other, an island where all life has been eradicated, consumed and possessed by a species beyond imagination. Before they can report their discovery, a mysterious agency attacks the group, killing them all, save one, entomologist Ken Matsui from Cornell University.
Strangest of all, this inexplicable threat traces back to a terrifying secret buried a century ago beneath the National Mall: a cache of bones preserved in amber. The artifact was hidden away by a cabal of scientists?led by Alexander Graham Bell?to protect humankind. But they dared not destroy it, for the object also holds an astonishing promise for the future: the very secret of life after death.
Yet, nothing stays buried forever. An ancient horror?dormant in the marrow of those preserved bones?is free once more, nursed and developed into a weapon of incalculable strength and malignancy, ready to wreak havoc on an unsuspecting world.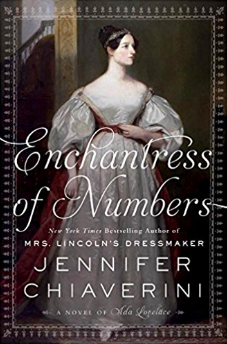 4. The Enchantress of Numbers: A Novel of Ada Lovelace by Jennifer Chiaverini
Release Date: December 5th from Dutton
Why You'll Love It: This enthralling historical novel imagines the life of Ada Byron King, the world's first computer programmer. And it arrives just ahead of Ada Lovelace Day (the second Tuesday in December), an international holiday celebrating women in STEM careers.
Description: The only legitimate child of Lord Byron, the most brilliant, revered and scandalous of the Romantic poets, Ada was destined for fame long before her birth. Estranged from Ada's father, who was infamously "mad, bad and dangerous to know," Ada's mathematician mother is determined to save her only child from her perilous Byron heritage. Banishing fairy tales and make-believe from the nursery, Ada's mother provides her daughter with a rigorous education grounded in mathematics and science. Any troubling spark of imagination—or worse yet, passion or poetry—is promptly extinguished. Or so her mother believes.
When Ada is introduced into London society as a highly eligible young heiress, she at last discovers the intellectual and social circles she has craved all her life. Little does she realize that her delightful new friendship with inventor Charles Babbage—brilliant, charming and occasionally curmudgeonly—will shape her destiny. Intrigued by the prototype of his first calculating machine, the Difference Engine, and enthralled by the plans for his even more advanced Analytical Engine, Ada resolves to help Babbage realize his extraordinary vision, unique in her understanding of how his invention could transform the world. All the while, she passionately studies mathematics—ignoring skeptics who consider it an unusual, even unhealthy pursuit for a woman—falls in love, discovers the shocking secrets behind her parents' estrangement and comes to terms with the unquenchable fire of her imagination.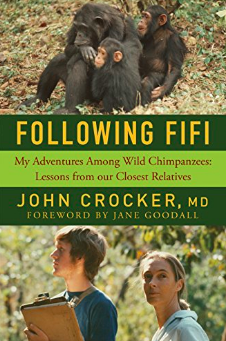 5. Following Fifi: My Adventures Among Wild Chimpanzees: Lessons from Our Closest Relatives by John Crocker
Release Date: December 5th from Pegasus Books
Why You'll Love It: Crocker, who studied chimpanzees with Jane Goodall, presents an intriguing analysis of human behavior in his new book. In focusing on an incredible chimp mother named Fifi, he reveals that we have a lot to gain by learning from chimp parenting.
Description: As a young student, John Crocker embarked on the adventure of a lifetime, spending eight months in the Gombe forest working with Jane Goodall. He followed families of wild chimpanzees from sunrise to sunset and learned the fundamental behavioral traits of these chimps as they raised their offspring.
One chimpanzee captivated him. Her name was Fifi, and she displayed extraordinary patience and reassurance toward her infant, Freud. Upon returning home and becoming a doctor, Crocker found himself incorporating the lessons he learned from Fifi into his work as a father and physician. When he witnessed his young patients rocketing around his exam room, he would picture Fifi's patience and tacit approval of Freud's uninhibited and joyful exploration.
Crocker shares how his time spent with our closest animal cousins has helped him better understand his patients with ADD, anxiety and depression, and how primate traits hardwired into our own natural behavior help chimpanzees protect their community, raise their young and survive. Finally, chronicling his return to Gombe 36 years later with his own son, he reflects on how his experience with the chimps has come full circle.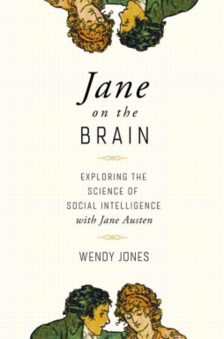 6. Jane on the Brain: Exploring the Science of Social Intelligence with Jane Austen by Wendy Jones
Release Date: December 5th from Pegasus Books
Why You'll Love It: Jones combines psychology, neuroscience and literature into Jane on the Brain, offering a compelling study of social intelligence. You don't have to love Mr. Darcy to enjoy this book, but chances are you will love him after reading it.
Description: Why is Jane Austen so phenomenally popular? Why do we read Pride and Prejudice again and again? Why do we delight in Emma's mischievous schemes? Why do we care that Anne Elliot of Persuasion suffers?
We care because it is our biological destiny to be interested in people and their stories?the human brain is a social brain. And Austen's characters are so believable, that for many of us, they are not just imaginary beings, but friends whom we know and love. And thanks to Austen's ability to capture the breadth and depth of human psychology so thoroughly, we feel that she empathizes with us, her readers.
Social intelligence is one of the most highly developed human traits when compared with other animals How did is evolve? Why is it so valuable? Wendy Jones explores the many facets of social intelligence and juxtaposes them with the Austen cannon.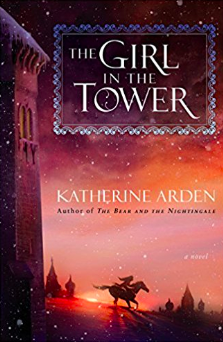 7. The Girl in the Tower by Katherine Arden
Release Date: December 5th from Del Rey
Why You'll Love It: Book two in the Winternight Trilogy has finally arrived! Following The Bear and the Nightingale, Arden's latest novel continues Vasilisa's magical story set in an alluring Russia.
Description: Vasilisa has grown up at the edge of a Russian wilderness, where snowdrifts reach the eaves of her family's wooden house and there is truth in the fairy tales told around the fire. Vasilisa's gift for seeing what others do not won her the attention of Morozko—Frost, the winter demon from the stories—and together they saved her people from destruction. But Frost's aid comes at a cost, and her people have condemned her as a witch.
Now Vasilisa faces an impossible choice. Driven from her home by frightened villagers, the only options left for her are marriage or the convent. She cannot bring herself to accept either fate and instead chooses adventure, dressing herself as a boy and setting off astride her magnificent stallion Solovey.
But after Vasilisa prevails in a skirmish with bandits, everything changes. The Grand Prince of Moscow anoints her a hero for her exploits, and she is reunited with her beloved sister and brother, who are now part of the Grand Prince's inner circle. She dares not reveal to the court that she is a girl, for if her deception were discovered it would have terrible consequences for herself and her family. Before she can untangle herself from Moscow's intrigues—and as Frost provides counsel that may or may not be trustworthy—she will also confront an even graver threat lying in wait for all of Moscow itself.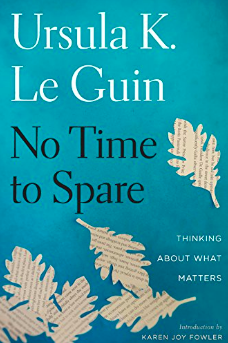 8. No Time to Spare: Thinking About What Matters by Ursula K. Le Guin
Release Date: December 5th from Houghton Mifflin Harcourt
Why You'll Love It: A collection of Le Guin's online writing, No Time to Spare relays the award-winning author's thoughts on everything from aging to to the fantasy genre to breakfast. You can bet that fans of Le Guin will love reading her entertaining musings all in one place.
Description: On the absurdity of denying your age: "If I'm ninety and believe I'm forty-five, I'm headed for a very bad time trying to get out of the bathtub."
On cultural perceptions of fantasy: "The direction of escape is toward freedom. So what is 'escapism' an accusation of?"
On breakfast: "Eating an egg from the shell takes not only practice, but resolution, even courage, possibly willingness to commit crime."
Ursula K. Le Guin has taken readers to imaginary worlds for decades. Now she's in the last great frontier of life, old age, and exploring new literary territory: the blog, a forum where her voice—sharp, witty, as compassionate as it is critical—shines. No Time to Spare collects the best of Ursula's online writing, presenting perfectly crystallized dispatches on what matters to her now, her concerns with this world, and her unceasing wonder at it: "How rich we are in knowledge, and in all that lies around us yet to learn. Billionaires, all of us."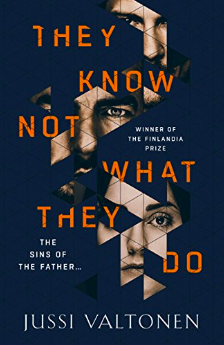 9. They Know Not What They Do by Jussi Valtonen, translated by Kristian London
Release Date: December 5th from Oneworld
Why You'll Love It: This Scandinavian thriller is the perfect read for long winter nights. Winner of the 2014 Finlandia Prize (Finland's highest literary honor), They Know Not What They Do weaves family drama and high stakes with chilling results.
Description: Joe Chayefski has got what he always wanted: a reputation as one of America's top neuroscientists, a beautiful wife and two perfect daughters. But his carefully created idyll is threatened when his Baltimore neuroscience lab is targeted by animal rights activists. The attack is followed by a phone call from Joe's ex-wife in Finland. Two decades have passed since he abandoned Alina and their young son, Samuel, returning to America to advance his career. Now Samuel is somewhere in the States, and Alina fears he is looking for revenge.
As Joe struggles to protect his new family from the increasing threat of violence—and to save his eldest daughter from the clutches of an unscrupulous tech company—he is forced to reconsider his priorities and take drastic action to save those he loves.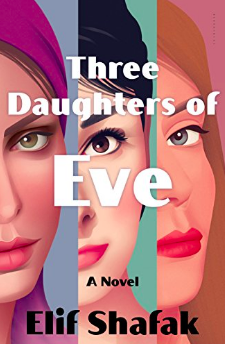 10. Three Daughters of Eve by Elif Shafak
Release Date: December 5th from Bloomsbury USA
Why You'll Love It: Shafek, Turkey's bestselling novelist, delivers yet another riveting read with Three Daughters of Eve. Tackling everything from religion to terrorism to cultural divides, the novel explores a haunting tale over the course of one memorable night.
Description: Peri, a married, wealthy, beautiful Turkish woman, is on her way to a dinner party at a seaside mansion in Istanbul when a beggar snatches her handbag. As she wrestles to get it back, a photograph falls to the ground—an old polaroid of three young women and their university professor. A relic from a past—and a love—Peri had tried desperately to forget.
Three Daughters of Eve is set over an evening in contemporary Istanbul, as Peri arrives at the party and navigates the tensions that simmer in this crossroads country between East and West, religious and secular, rich and poor. Over the course of the dinner, and amidst an opulence that is surely ill-begotten, terrorist attacks occur across the city. Competing in Peri's mind however are the memories invoked by her almost-lost polaroid, of the time years earlier when she was sent abroad for the first time, to attend Oxford University. As a young woman there, she had become friends with the charming, adventurous Shirin, a fully assimilated Iranian girl, and Mona, a devout Egyptian-American. Their arguments about Islam and feminism find focus in the charismatic but controversial Professor Azur, who teaches divinity, but in unorthodox ways. As the terrorist attacks come ever closer, Peri is moved to recall the scandal that tore them all apart.