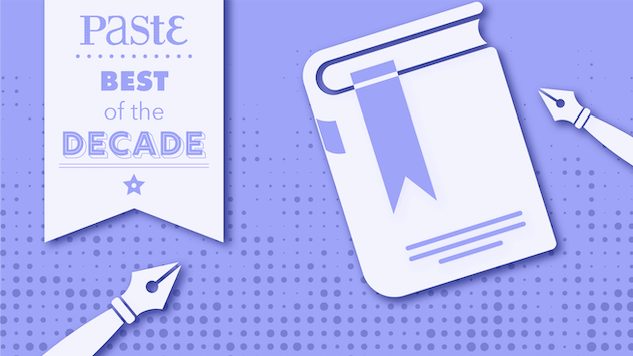 The fantasy genre allows for the impossible to occur—for a magic-wielding peasant to lead a revolution, for an overlooked goddess to transform into a powerful sorceress, for a Jewish moneylender to outwit a fey king. Fantasy epics introduce readers to adventures starring world-conquering villains and selfless heroes (or, sometimes, to tender-hearted villains and amoral heroes). It's a genre that celebrates creativity, combining lush world-building with compelling character development.
As the decade comes to a close, we want to highlight the fantasy novels that captivated us during the last 10 years. This list includes 30 novels published in English between 2010 and 2019, and we've limited it to one book per author (with the exception of a solo novel and a co-authored novel by Brandon Sanderson). This list is obviously subjective; it's by no means representative of the only "good" fantasy books published during the last 10 years. This is simply a list of the novels we wept over, laughed with and were inspired by during a tumultuous decade.
If you're looking for magic, these books will enchant you.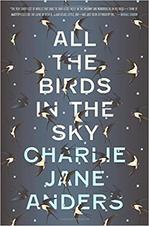 30. All the Birds in the Sky by Charlie Jane Anders (2016)
Magic collides with science in Charlie Jane Anders' All the Birds in the Sky, an imaginative blend of sci-fi and fantasy. It follows two social outcasts, a budding witch and a boy who'll grow up to be a tech genius, who become friends, drift apart and ultimately must team up to save the world. This novel is a celebration of ambiguity, transcending genre labels with its luminous prose and inventive hybridizing of two distinct genres. Eccentric and deeply intelligent, All the Birds in the Sky is an essential read for people who celebrate when intelligent writers refuse to bow to conventions and create their own. —Amy Glynn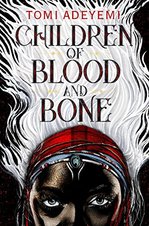 29. Children of Blood and Bone by Tomi Adeyemi (2018)
A truly epic Young Adult fantasy blockbuster, Tomi Adeyemi's debut novel has consistency topped the bestseller list with good cause. Boasting stunning world-building and lush prose, the Legacy of Orïsha series is set in a realm where magic is banned and a ruthless monarch seeks to kill those who possess magical gifts. Zélie, a teen with powers of her own, finds herself in a position to fight back, seeking revenge against those who oppressed her people and killed her mother. The result is a violent, enthralling story about family, love and the fight for freedom. Even though Children of Blood and Bone clocks in at over 500 pages, you'll never want it to end. —Eric Smith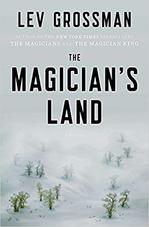 28. The Magician's Land by Lev Grossman (2014)
The shorthand description for Lev Grossman's Magicians trilogy is "Harry Potter for grown-ups." And while there's plenty of university-age angst in the first entry, the focus shifts from Brakebills College for Magical Pedagogy to the fantastical world of Fillory as the series goes on. Each book cares a little more deeply about its characters—who face the same struggles for meaning and purpose that the rest of us do—culminating in a powerful third installment, The Magician's Land. Magic corrupts as much as it helps pull its practitioners out of their melancholic existences, and protagonist Quentin spirals out of control in a sequence of events that end up weaving together in unexpected ways. Grossman succeeds in capturing the density and complexity of the modern human struggle in his must-read trilogy. —Josh Jackson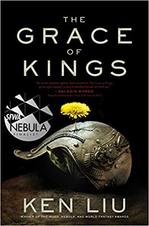 27. The Grace of Kings by Ken Liu (2015)
Game of Thrones comparisons abound in epic fantasy, but Ken Liu's Grace of Kings is one of the few tomes to earn that comparison favorably. The first volume in The Dandelion Dynasty series, Grace of Kings follows a diminutive bandit and a son of a deposed family lineage who suffer under—and eventually help topple—a tyrannical ruler. But what sounds like a spoiler is really the prelude to Liu's true plot, as these two find themselves with opposing views on how to establish justice in their new world. The Wall of Storms, Liu's follow-up, masterfully builds on the seeds planted in the first volume, and readers would be wise to catch up now before the impending trilogy conclusion. —Steve Foxe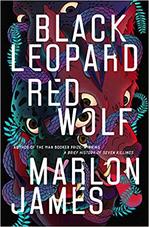 26. Black Leopard, Red Wolf by Marlon James (2019)
The first book in Marlon James' Dark Star Trilogy is unpredictable in the best way. Influenced by African folklore and history, the novel follows a man named Tracker who joins a band of mercenaries hired to locate a kidnapped child. But this is no straightforward rescue tale; both human and supernatural forces are intent on murdering the mercenaries in myriad ways. On any given page, you'll discover everything from witches to cannibalistic creatures in the band's path, and it's rarely clear which characters are trustworthy. Even more captivating than James' ability to keep you guessing is the mystery he slowly unravels around the child, ensuring you'll be clamoring for the sequels by the end. —Frannie Jackson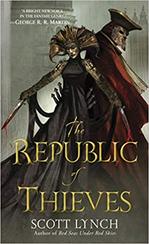 25. The Republic of Thieves by Scott Lynch (2013)
Scott Lynch's Gentleman Bastards series reminds us that gloriously three-dimensional characters can exist within a rich fantasy world, adding depth to their setting rather than existing in spite of it. Throughout Lynch's three books in the sequence (with four more to come), professional thief Locke Lamora and his friends have consistently undertaken cons and heists so astonishing—yet believable—that fans of Ocean's Eleven and Patrick Rothfuss alike will find their adventures ridiculously entertaining. Lynch's third installment, The Republic of Thieves, finds Locke pitted against his childhood companion-turned-rival in a political game with dangerous stakes. The result is a gripping tale in which Lynch reminds us why fantasy is an absolute joy to read. —Frannie Jackson

24. Spin the Dawn by Elizabeth Lim (2019)
It's impossible not to love any dazzling coming-of-age story wherein the fate of a nation hinges on a high-stakes competition. Add in Maia Tamarin's cross-dressing prodigy of a protagonist, her enchanted (and silently opinionated) scissors and no end of old men who love drama, and you've got a true fantastical delight. As the first book in her Young Adult Blood of Stars series, Elizabeth Lim's glittering Spin the Dawn features a host of twists and cliffhangers that will appeal most strongly to an audience with an appetite for star-crossed young love. But even infrequent YA readers will be entranced by this inventively magical story about overcoming cultural expectations, fighting for your dreams and using art to survive a challenging life. —Alexis Gunderson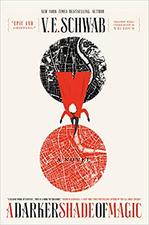 23. A Darker Shade of Magic by V.E. Schwab (2015)
V.E. Schwab's Shades of Magic series boasts an inventive setting in which four parallel Londons, once linked by magical doorways, have been cut off from one another for centuries. Only the Antari, individuals who wield the strongest magic, can travel between the cities. A Darker Shade of Magic kicks off Schwab's enthralling trilogy, following an Antari named Kell and a charming pirate-hopeful named Lila on a daring journey across multiple Londons. While every book in the series delivers a thrilling read, the first novel especially highlights Schwab's talent for weaving imaginative characters, gripping action and gloriously creative worlds together to create a fantasy epic. By the book's end, you'll be wishing you could live in Red London—and you'll immediately want to dive into the sequel. —Frannie Jackson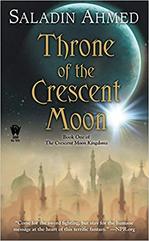 22. Throne of the Crescent Moon by Saladin Ahmed (2012)
Saladin Ahmed's Throne of the Crescent Moon delivers a master class in sourcing your fantasy from historical periods other than medieval Europe. Drawing heavily from Middle Eastern mythology, the novel follows Doctor Adoulla Makhslood, a ghul hunter drawn away from retirement by a wicked plot brewing in the royal palace. Ahmed, who has found success writing for Marvel Comics and BOOM! Studios, surrounds the Doctor with a varied cast, including a resourceful older married couple, a shape-shifting tribeswoman with nothing to lose and an honor-bound Dervish warrior. This Locus Award-winning novel stands on its own, but you'll be hoping for a possible sequel by the end of Ahmed's narrative. —Steve Foxe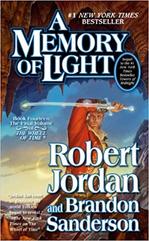 21. A Memory of Light by Robert Jordan and Brandon Sanderson (2013)
Robert Jordan's sprawling, beloved 14-book Wheel of Time series could have, at times, used a more merciless editor. But if it drags a bit in the middle, it finishes strong thanks to an assist from Brandon Sanderson, who took over the series following Jordan's untimely death in 2007 at the age of 58. A Memory of Light delivers a riveting and satisfying ending to the epic high fantasy saga, ensuring Jordan's heroes from the quiet village of Two Rivers and their motley cast of allies all get their moments to shine. Jordan's complex mythologies, prophesies, histories, battles and systems of magic thread together tightly in Sanderson's hands, culminating in a monumental final entry. —Josh Jackson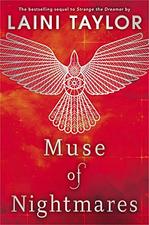 20. Muse of Nightmares by Laini Taylor (2018)
Laini Taylor's writing is the stuff of dreams, even when her subject is literally nightmares. Muse of Nightmares continues her beguiling story of blue gods, magic metal and deep trauma compounded over generations of abuse and genocide begun in Strange the Dreamer. Muse wraps up Taylor's duology with the addition of an entirely new thread of trauma—one launched from a new magical world that, in theory, shouldn't work so near to the conclusion. But in Taylor's dexterous hands—and with the viability of multiple universes working together established in her previous trilogy—it absolutely succeeds. For those readers who want a healthy dose of sexy, emotional romance with their magic battles and flying creatures, rejoice! Taylor's Daughter of Smoke and Bone-borne brand is extra strong here. —Alexis Gunderson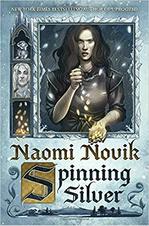 19. Spinning Silver by Naomi Novik (2018)
The Rumpelstiltskin fairy tale has never been as captivating as it is in Naomi Novik's Spinning Silver. The lush retelling of a classic story follows Miryem, the daughter of Jewish moneylenders who takes on the family business. But her talent for turning silver into gold draws the attention of a calculating fey king, catalyzing a chain of events that places both human and fey realms in danger. Novik already proved herself a master of weaving fairy tales with Uprooted, her 2015 Nebula Award-winning novel about a young woman chosen to be a "Dragon's" servant. Spinning Silver further cements her place as one of the genre greats, delivering a magical story tackling sacrifice and anti-Semitism that will enchant readers from cover to cover. —Frannie Jackson

18. Shadowshaper by Daniel José Older (2015)
The magical, monstrous New York City of Daniel José Older's Shadowshaper Cypher series is vibrant, and its plot challenges many of the last decade's prickliest cultural and political questions from a Latinx perspective. From witchy graffiti artist Sierra Santiago and her joyful, diverse collection of family and friends to the electrically imaginative ghosts and monsters threatening their Brooklyn neighborhood, Shadowshaper is a paragon of #ownvoices lit, one of the decade's biggest Young Adult movements. It's also a captivating thrill ride of a modern YA fantasy, delivering a saga you'll want to revisit for years to come. Older fortunately released the sequel earlier this year, so you can dive into Shadowhouse Fall immediately after reading his captivating Shadowshaper. —Alexis Gunderson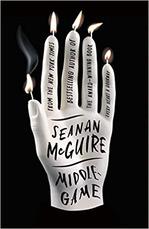 17. Middlegame by Seanan McGuire (2019)
Quantum entanglement—a physical phenomenon that occurs between pairs of particles, no matter the distance between them—is as close to magic as anything described by science. In Seanan McGuire's Middlegame, those pairs take the form of Roger and Dodger, a boy and a girl who can see through one another's eyes and hear one another's words. Theirs is a world anchored in both reality and fantasy, and that dichotomy is at the heart of McGuire's tale. This clever coming-of-age story boasts two original leads and memorably menacing villains, delivering a page-turning thriller. McGuire already has Hugo and Nebula Awards under her belt, and it wouldn't surprise us to see one more. —Josh Jackson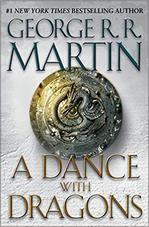 16. A Dance with Dragons by George R.R. Martin (2011)
George R.R. Martin's A Song of Ice and Fire series sprawled to almost unmanageable proportions by book four, causing him to split A Feast for Crows geographically in two. A Dance with Dragons, book five in Martin's fantasy epic, was the beneficiary of the most fascinating storylines as a result. Devoid of the goings-on in Dorne, the Iron Islands and the Vale, the fifth novel features Tyrion's adventures in the Free Cities, Daenerys' struggles to control her city and her dragons, and Cersei's walk of shame. It took 11 years for Martin to publish the pair of books that span a single timeline, but his compelling narrative was worth the wait. —Josh Jackson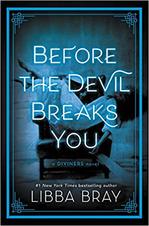 15. Before the Devil Breaks You by Libba Bray (2017)
Even though Libba Bray's Roaring Twenties-set Diviners series is genuinely harrowing, there are few fantasy worlds you'll want to live in more. Featuring a superpowered cast that includes a flame-handed flapper, a disappearing pickpocket, a healer from Harlem, witchy elderly sisters from Virginia, dreamwalkers from Chinatown and no end of unhinged ghosts and demons, Bray's rollicking series is a marvel at every turn. Before the Devil Breaks You, the third book, manages to set an already high bar even higher, as its mysterious threads weave together to form the magical question the final book must answer in 2020. It's as magical as it is relevant, reflecting the challenging themes we've grappled with throughout the 2010s. —Alexis Gunderson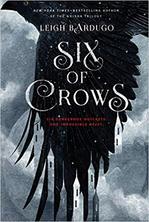 14. Six of Crows by Leigh Bardugo (2015)
Set two years after the end of Leigh Bardugo's Grisha Trilogy, Six of Crows boasts an inspiring fantasy world that's easy to get lost in. The novel takes you back to Bardugo's fantasy realm of Ketterdam, featuring a ragtag crew of outcasts who must pull off a major heist. The result is a fast-paced saga that will keep you turning the pages for hours. And if Six of Crows is the heist, then its sequel, Crooked Kingdom, is the glorious getaway drive. One of the many wonderful things about this magical duology is that if you haven't read Bardugo's original trilogy, this fantasy must-read stands on its own. But you'll likely want to further explore Bardugo's enchanting Grishaverse after the final page. —Eric Smith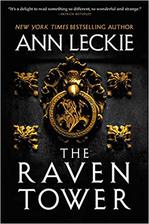 13. The Raven Tower by Ann Leckie (2019)
You'd expect that Ann Leckie's standalone foray into fantasy, The Raven Tower, couldn't possibly be as sweeping as her Imperial Radch sci-fi trilogy. But you'd be wrong. Framed as a story told by a silent boulder god to a mysterious you investigating a present-day mystery, The Raven Tower makes excellent use of its relative brevity. This is a world rich enough that a hundred more stories could be told about it (some of which Leckie has already published in short form), but the novel is satisfying all on its own. Is it possible you'll be startled by how deeply you sympathize with a vengeful, millennia-old boulder god? Absolutely. But part of the joy of reading Leckie is uncovering such surprises. —Alexis Gunderson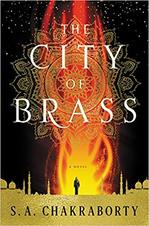 12. The City of Brass by S.A. Chakraborty (2017)
The City of Brass, the first book in S.A. Chakraborty's Daevabad trilogy, is one of the most memorable and enthralling fantasy novels we've ever read. Set in the 18th century, the epic follows Nahri, a skilled con artist who swindles her way through life… until she makes a mistake of magical consequences. When Nahri summons a djinn warrior, she finds herself thrown into the magical, mythical world she never believed existed. And at the heart of that world is the City of Brass, in which Nahri finds herself caught up in the brewing tensions between tribes of djinn. With lush world-building and prose that is impossible to put down, Chakraborty's debut novel is a refreshingly original take on a fantasy world that draws from the realm of Islamic folklore. —Eric Smith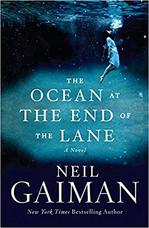 11. The Ocean at the End of the Lane by Neil Gaiman (2013)
Neil Gaiman's genius is in grounding the fantastical in the all-too-real experience of childhood, which is as true as ever in The Ocean at the End of the Lane. Like Coraline, its terror comes from a primal place for kids—the unreliability of parents, of feeling alone because the family you know and trust has been magically changed. In this case, that terror stems from a visitor from the spirit world incarnated in that most dreadful of entities: the governess/housekeeper/babysitter, who puts the narrator's father and sister under her spell. It's a story of friendship and sacrifice and family dysfunction, but more than that, it's a cautionary tale of the pain that can come with the realization of our deepest desires. The villain here twists the world by fulfilling the evil wishes that already live inside us. We don't need to live in a fantasy world to recognize it. —Josh Jackson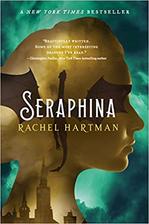 10. Seraphina by Rachel Hartman (2012)
Dragons are a mainstay of fantasy as a genre, but they're rarely complex, thinking beings integral to a story's interpersonal dramas, which is how Rachel Hartman frames her coolly calculating shape-shifting dragons in Seraphina and its companion books. Everything about the titular Seraphina's world is unique and compelling. But while the dragon-human political dramas and various battles (terrestrial and airborne) are exhilarating, it's the central importance of art and music in dragon-human relations publicly—and in Seraphina's constant tension privately—that makes Hartman's narrative so gripping. Seraphina will encourage you to think about what it means to be human—and what we owe to each other—long after you've finished the series. —Alexis Gunderson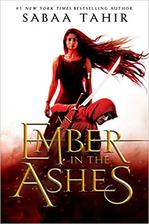 9. An Ember in the Ashes by Sabaa Tahir (2015)
Set in a world resembling ancient Rome, An Ember in the Ashes is an epic fantasy novel of love and revenge. When a young soldier groomed to take over the oppressive military government decides to turn his back on the regime, he collides with a young scholar determined to save her brother. He's a soldier. She's a slave. Together, they prepare to discover their freedom. Full of political intrigue in a setting that's as awe-inspiring as it is brutal, An Ember in the Ashes kicks off a series that digs into your heart and doesn't let go. And by tackling serious topics like slavery and government corruption with strength, Sabaa Tahir proves that compelling fantasy sagas exploring real-world issues are not only entertaining but essential when done right. —Eric Smith and Frannie Jackson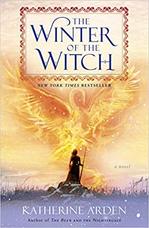 8. Winter of the Witch by Katherine Arden (2019)
Many English language writers stumble when taking on Slavic folklore or the history of the Rus' people in the Middle Ages, but Katherine Arden is utterly sure-footed. Tracing heroine Vasilisa Petrovna's hard-fought journey to independence in a changing Rus, Arden's Winternight trilogy is luminous from the page one. And in the final novel, The Winter of the Witch, Arden's protagonist is finally prepared to take on the mantle of Vasilisa the Brave's folkloric legacy. Featuring Rus nobles, witches, frost gods and a magical horse-with-the-soul-of-a-bird, The Winter of the Witch finds Arden at her best. Her crisp, canny prose succeeds in bringing the Russian soul at the heart of this epic tale of love and self-realization into full (wintry) bloom. —Alexis Gunderson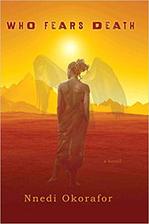 7. Who Fears Death by Nnedi Okorafor (2010)
From Akata Witch to the Binti trilogy, Africanfuturist author Nnedi Okorafor has written powerful stories with gorgeous prose. All of her fiction is worth reading (even her Star Wars short story about the trash compactor monster), but her standalone novel Who Fears Death is especially magnificent. Set in a post-nuclear-holocaust Africa, the book follows a child of rape destined to become a sorcerer. Okorafor utilizes her protagonist's journey to dissect topics many shy away from—sexual violence, genocide, war, religion—resulting in a mesmerizing saga that chronicles one woman's extraordinary life. Her enthralling tale won the World Fantasy Award in 2011, making Okorafor the first person of color to win the award for best novel. Trust us, Who Fears Death is necessary reading for the fantasy canon. —Frannie Jackson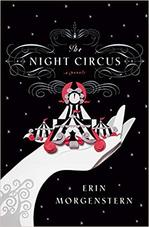 6. The Night Circus by Erin Morgenstern (2011)
A Romeo and Juliet-esque love story between two powerful young magicians that can perform real magic, Erin Morgenstern's debut novel is stunning. The titular Night Circus is a traveling spectacle that arrives each year, and in this year's traveling troupe, two smitten magic-wielders are unknowing pitted against one another. Their very lives are at stake; the people they've studied with and trusted for years are using them as pawns in a game. With several narratives weaving in and out of the magical romance, Morgenstern expertly crafts a beautiful tapestry of a novel that soars as high as the circus tents. The Night Circus is more than a book—it's a place you'll want to revisit again and again. —Eric Smith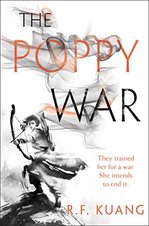 5. The Poppy War by R.F. Kuang (2018)
Inspired by 20th century Chinese history, The Poppy War kicks off R.F. Kuang's epic fantasy trilogy. What begins as a magical school tale—peasant girl Rin tests into the best military academy in the country and hones her mysterious powers with the help of drugs—gradually transforms into a brutal exploration of warfare and its cost. This novel is not for everyone; chapter 21 is inspired by the 1937 Rape of Nanjing and results in a devastating read. But if you can handle the content, Kuang's novel delivers a thrilling, powerful saga that continues in the sequel, The Dragon Republic. Kuang is one of the most exciting new voices in fantasy, and she's sure to make a powerful mark on the genre for decades to come. —Frannie Jackson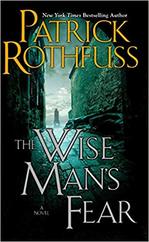 4. The Wise Man's Fear by Patrick Rothfuss (2011)
In 2007, Patrick Rothfuss introduced us to one fantasy literature's great protagonists, Kvothe, in The Name of the Wind. But Kvothe's tale had only just begun; four years later, The Wise Man's Fear continued The Kingkiller Chronicle trilogy. The young orphaned musician's journey to feared magician to king-killer is narrated in his later years as a humble innkeeper. It has everything one could ask for from epic fantasy—romance, villainy, adventure and depth—and we want to hear the story as much as the historian badgering Kvothe for details in the novel. Rothfuss' epic is one of the all-time great fantasy series—even with one book to go. —Josh Jackson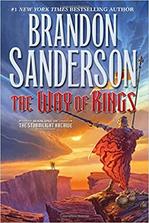 3. The Way of Kings by Brandon Sanderson (2010)
Brandon Sanderson is a master of many facets of the fantasy genre: epic world-building, coherent systems of magic and unforgettable character development. All those are in peak form in The Way of Kings, the first novel in his Stormlight Archive series. The book is told from the points-of-view of four loosely connected characters, but the main focus is on Kaladin, a soldier betrayed by his commander and sold into slavery. With every shred of humanity and defiance beaten out of him, his final indignity is being forced to carry bridges to the frontlines of an endless war. Being a bridgeman is a death sentence, but his fellow crewmen find brotherhood and redemption in the most hopeless of places. The following books in the series are fantastic, but nothing compares to Kaladin's heroic journey in The Way of Kings. —Josh Jackson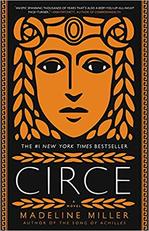 2. Circe by Madeline Miller (2018)
Madeline Miller has mastered two specific skills: writing gorgeous prose and reimagining ancient Greek literature in powerful ways. Her 2011 debut novel, The Song of Achilles, drew from The Iliad to weave a captivating saga with the relationship between Achilles and Patroclus at its center. And then she returned with Circe, a novel starring the intriguing sorceress briefly mentioned in Homer's The Odyssey. Through Miller's lyrical writing, Circe transforms from a sweet, overlooked goddess into an extraordinary witch banished by Zeus to a deserted island. Men may have gotten the glory in Greek epics, but Circe is fiction's most compelling protagonist today. —Frannie Jackson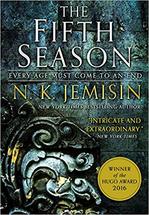 1. The Fifth Season by N.K. Jemisin (2015)
The first book in N.K. Jemisin's Broken Earth trilogy introduces a stunning world in the midst of an apocalyptic event. To avoid major spoilers, let's just say that The Fifth Season is brimming with gloriously intense family drama and includes one of the most phenomenal magic systems ever created. It also boasts a complex protagonist who is a mother, gifting us with one of the most formidable and fascinating characters of the 21st century. Jemisin made history by winning the Hugo Award for Best Novel three years in the row for this trilogy, cementing her status as an essential voice in fantasy literature. But critical success aside, simply diving into her luminous prose will be enough for you to discern why she's such a brilliant, must-read author. —Frannie Jackson

For more best of the decade book coverage, check out our lists of the best novels, best memoirs, best horror novels and best Young Adult novels of the 2010s.