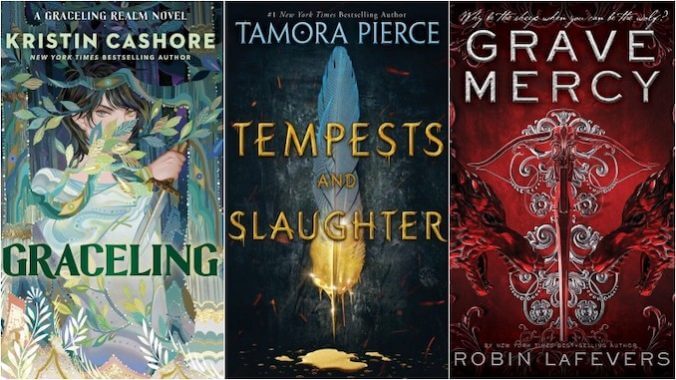 Why do we, as readers, flock to fantasy fiction? Is it meant to serve as a means of escape? A way to look at problems of our world in a completely different way? A deep-rooted hope in the existence of magic? 
Whatever it might be (and perhaps it's all of the above), fantasy gives us rich settings, great characters, and some spectacular world-building. It's home to some of the most dynamic storytelling on bookshelves, and there's a reason it has carved out such a beloved spot in YA. 
From historical adventures to expansive second-world universes, from antiheroines to unexpected heroes, here are our picks for some of the best YA fantasies of all time.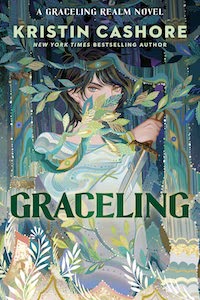 The Graceling Realm Series by Kristin Cashore
I don't know for sure if there's a world record for the person who has reread Kristin Cashore's Fire the most times, but if there is I think it might be me. The world that begins with Graceling features the eponymous gracelings, whose eyes are different colors and who have special, near-magical skills, including Katsa, the niece of a king who serves as his executioner with her grace of killing.
Cashore reinvents this series with every entry (an action-adventure novel, a political romance, a slow meditation on rebuilding and PTSD, a multi-POV expedition to a mysterious land, and a survival thriller), all while managing to make each book still feels like a core piece of the same world. It's miraculous.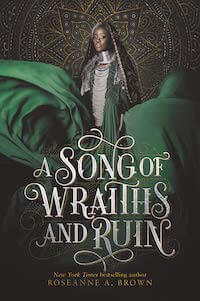 A Song of Wraiths and Ruin by Roseanne A Brown
When Malik's sister is kidnapped, he will do anything to get her back, even promising to kill the crown princess. Princess Karina is grieving the loss of her mother, and to get her back she'll need the beating heart of a king, so she decides to offer her own hand in marriage to the winner of the Solastasia festival, which Malik has entered in order to try and get close to her. 
The first half of a perfect duology.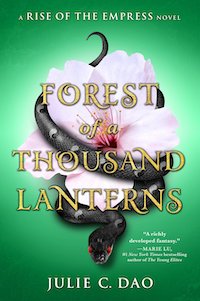 Forest of a Thousand Lanterns by Julie C. Dao
Xifeng is destined for greatness, but to claim it she will need to embrace the darkness within her, whether the cost is the boy who loves her or the eating of hearts. 
Forest of a Thousand Lanterns, Dao's villainous reimagining of the infamous Evil Queen, is not only one of the best fantasy duologies in YA fiction but, if you ask me, it's also the best retelling of Snow White and the Seven Dwarves out there.

Iron Cast by Destiny Soria
In 1919 Boston, Ada and Corinne work at a club, performing illusions by night and conning the wealthy by day. But when a job goes wrong, Ada lands in the Haversham Asylum, where Corinne will need to break her out.
This book has always deserved more attention than it has generally received, and it holds a special place in my heart.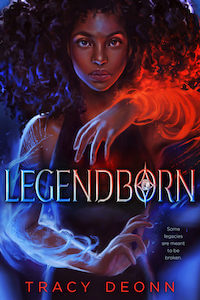 Legendborn by Tracy Deonn
Tracy Deonn's Legendborn is the YA fantasy of our time. In it, Bree is trying to find an escape after the recent death of her mother, but a magical attack on the UNC-Chapel Hill campus during her very first night of a high school program is not what she had in mind.
And when a young "Merlin" fails to wipe Bree's memory successfully, she learns of an entire secret society called the Legendborns, and about the ancient magic she has inside herself. A King Arthur story with a twist.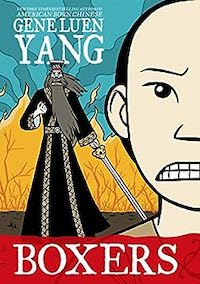 Boxers and Saints by Gene Luen Yang
This set of graphic novels takes place during the Boxer Rebellion, with Boxers showing the story of a boy who joins the rebels and with Saints showing the story of a girl who converted to Christianity. Both are guided by spiritual mentors, Shi Huangdi for Bao and Joan of Arc for Vibiana, along their journeys.
Boxers was the first graphic novel I ever read, and is still one of the most powerful duologies I've read. 

Little Thieves by Margaret Owen
In a series that just keeps getting better, Margaret Owen's Little Thieves sets up a fantasy world with a bang, retelling The Goose Girl from the point of view of the wicked handmaiden who steals the princess's life for herself.
But after crossing the wrong god, she's now on a time crunch to break the curse on her and get away for good. 

The Sunbearer Trials by Aiden Thomas
Author Aiden Thomas is a true talent, and his duology starter The Sunbearer Trials is the best so far!
In it, Teo, the trans son of Quetzal, is one of 10 semidioses chosen to compete in the Sunbearer Trials, a series of competitions that will determine a winner (who will carry light to all the temples of Reino del Sol) and a loser (whose body will be used as fuel).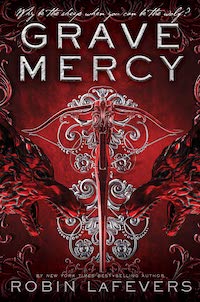 Grave Mercy by Robin LaFevers
In Robin LaFevers Grave Mercy, a young woman flees an arranged marriage and seeks refuge with a convent of nuns, who train her to be an assassin. This 2012 release has been one of my most consistent recommendations through every single job I've had, and that simple pitch is an effective way to get folks into this world I love so much.
The original trilogy each follows a different girl from the abbey, and each has a strong romance plotline (the couple from the second, Dark Triumph, are my favorite!) in addition to the historical, political, religious, and magical worldbuilding.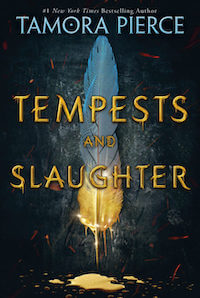 The Tortall Books by Tamora Pierce
How to sum up a world that exists across over 20 books, and has inspired countless YA fantasy authors since its initial release?
It's pretty impossible, but we can start by looking at The Song of the Lioness, the very first quartet in the Tortall universe.  In it, Alanna dreams of becoming a knight, switching places with her brother. 
---
Rachel Strolle is a teen librarian and the communications director for YALLFest and YALLWEST. Her book roundups have been featured in Buzzfeed, Reader's Digest, and Bitch Magazine.