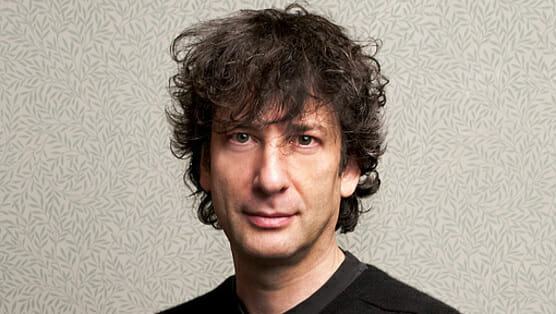 It's been five years since Lev Grossman's "Harry Potter for grown-ups" series first hit shelves, and now the third installment of the Magicians Trilogy is finally on the horizon—with a book trailer to prove it.
The trailer teases the first few paragraphs of The Magician's Land, narrated by fans as well as celebrities of the literary world. Back in April, Grossman asked his fans to get involved in the trailer by recording themselves reading individual sentences that he provided. "Think about fun/creative ways to do your reading," Grossman wrote on his website. "You could read in a tree. Or in costume. Or underwater. You could act out your sentence, or sing it, or make an animated short out of it."
Fans stepped up, and nine of them joined the likes of Neil Gaiman, Gregory Maguire, Rainbow Rowell, Terry Brooks, Peter Straub and even Grossman himself in reciting lines for the video.
The opening paragraphs of The Magician's Land depict a rundown, melancholy bookstore on a rainy evening. It's approaching closing time, so the bookstore should be empty—but instead, there are plenty of individuals populating the aisles.
"You would almost have thought they'd have come there to buy books," reads Erin Morgenstern.
The trailer then cuts to Grossman standing in a bookstore. He announces, "But Quentin knew better," before giving a knowing grin and walking away.
The Magician's Land will be released on August 5. You can watch the book trailer above.