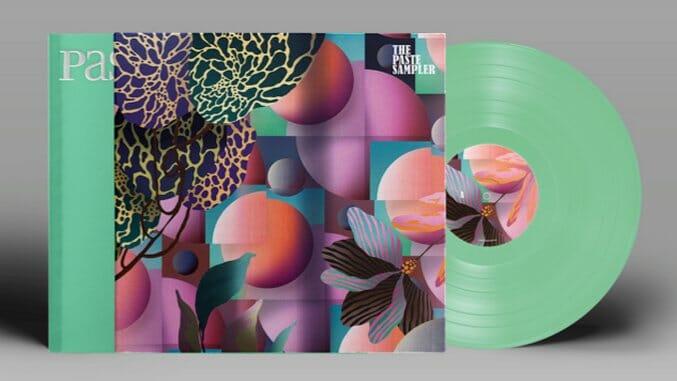 Today, Paste announces a return to print with Paste Quarterly—a luxurious print magazine with the new vinyl Paste Sampler—launching March of 2017. You can subscribe now via our Indiegogo campaign. Each issue will feature insightful long-form content and a vinyl album with exclusive tracks recorded at the Paste Studio in New York. The magazine will sell for $20/issue or $70 for a year's subscription (four magazines plus four vinyl samplers). And we're offering some bonus goodies for those who sign up in the next 45 days.
It's been six years since Paste was a print magazine, and a lot has changed in that time. Our website has grown tenfold in size. We've expanded greatly beyond just music, movies and books, and we've massively improved the quality of our writing. Music consumption has changed, too. Our CD samplers were cutting-edge in 2002, but digital downloads and then streaming quickly changed our listening habits.
We've embraced the realities of our new digital world and are thankful for all the new ways it allows us to present stories to our readers. But we still love the tangible. We love the smell and feel of a magazine fresh off the printer, the sound of a needle traveling the grooves of a vinyl album. We love the luxury of sitting down with something special to read, completely unplugged from the devices that so often have us at their beck and call. We love a clever illustrated spread, stunning photos bleeding off the edge and long-form stories that pull you in page after page.
That's why we're launching Paste Quarterly. With its large 12"-by-12"-inch format, thick paper and rich colors, it'll be unlike any magazine you've seen. We're sparing no expense from production quality to all the best writers, photographers and illustrators. We're bringing back the Paste Sampler, but this time it's a 150-gram colored vinyl album with exclusive tracks recorded at the Paste Studio in New York. We'll be working with our original designer, Jose Reyes, and his award-winning design team Metaleap Creative. And we're eschewing traditional distribution to deliver it directly to you.
This isn't just a return to print for Paste Magazine. We hope you'll join us on our latest adventure as we redefine what a print magazine can be. We can't do this without you, so please check out our Indiegogo campaign, sign up for a subscription and help us spread the word.
Thank you!