John Oliver Returns in Last Week Tonight's New Season Four Promo
Photo courtesy of HBO
Comedy
Video
john oliver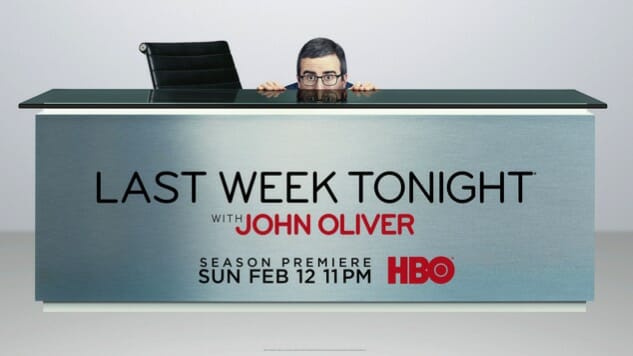 Fans of late-night host and The Daily Show veteran John Oliver's political humor now have a fourth season of Oliver's Emmy Award-winning show Last Week Tonight to look forward to. Oliver comes off as a little bit of a homunculus in this clip, appearing on the sets of other iconic HBO shows Game of Thrones, Silicon Valley and Curb Your Enthusiasm.
Oliver is, indeed, talked down by notorious homunculi Dinesh Chugtai (Kumail Nanjiani) of Silicon Valley and Curb Your Enthusiasm's Larry David. Chugtai pokes fun at Oliver's vindictive tone, remarking, "At best, you're an acquired taste. Sometimes we don't want a British man yelling about how the world is ending for a whole hour."
Still, fans of Oliver's comedy are probably willing to look past his preachiness, and find his depth of commentary both amusing and informative. Humor, indeed, is generally more the hook for Oliver's arguments rather than the purpose of his long-form segments. Season four of Last Week Tonight premieres on Feb. 12 at 11 p.m. EST, and will run on HBO on Sunday nights.
Check out some of Paste's favorite John Oliver segments here, find the new Last Week Tonight season's key art below, and watch the new promo above.