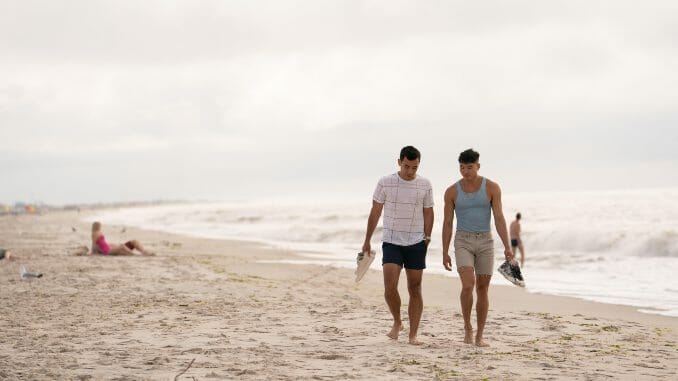 LGBTQ+ representation in film is at an all-time high and recent years have given us queer cinematic masterpieces such as Moonlight, Call Me By Your Name, Portrait of a Lady on Fire, Ammonite, A Single Man and Carol. Don't get me wrong, these films absolutely need to be on your must-watch list, but queer people also deserve a little light-hearted fun. We all know that, even in 2023, the queer experience can be a difficult one and it's vital that we see ourselves and our lives reflected back at us from the screen. It's validating, it's healing, and it showcases our stories to the world. But it's also a little depressing. I'm tired of seeing queer stories that only end in heartbreak. Stories filled with death, dying, tragedy, and the harsh realities of a patriarchal, homophobic world pulling two people that love each other apart. We need to see more queer joy, more queer love that ends in marriage and children and growing old together or, at least, that doesn't end in despair. Queer people deserve to see their own possibilities on the screen and their own potential futures. We deserve hope and happiness, silliness and fun.
So, if you're feeling as frustrated as I am and you're looking for some gay love and laughs, here are my top picks for the best queer comedies in a world of sad, gay films:
Fire Island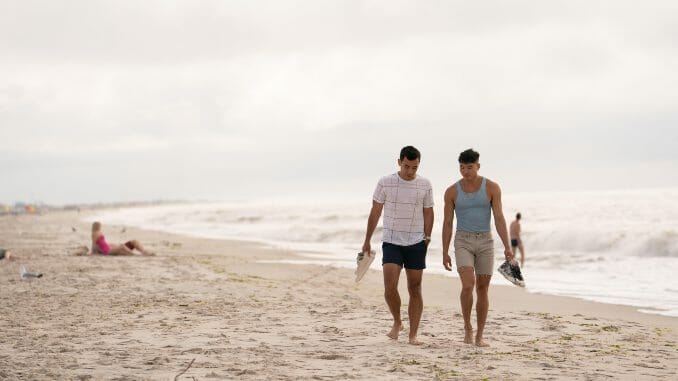 Fire Island is a modern queer adaptation of Jane Austen's Pride and Prejudice. For those not in the know, visiting Fire Island in New York State is basically a gay rite of passage and so, the film follows a group of gay friends as they embark on their annual week of mischief and mayhem on the island. It's a rom-com but it also manages to tackle many tough themes surrounding queerness, race, class, and the pressure of life as a young adult in the Big Apple, whilst remaining light-hearted and fun. For lovers of Billy Eichner's Bros, you can't miss this one, but for haters of Bros, it's definitely still worth giving Fire Island a try. It's much more easy, breezy, and down to earth.
---
Booksmart
Olivia Wilde's directorial debut, starring Beanie Feldstein and Kaitlyn Dever, is like the much smarter, much funnier Hangover film for queers. Booksmart follows high school seniors Molly and Amy as they realize, on the eve of their graduation, that they've spent their high school years being total squares and that they only have one night left to be reckless, adventurous high school students. Naturally, hilarious and chaotic antics ensue, with a wholesome queer plot line thrown in for good measure.
---
But I'm a Cheerleader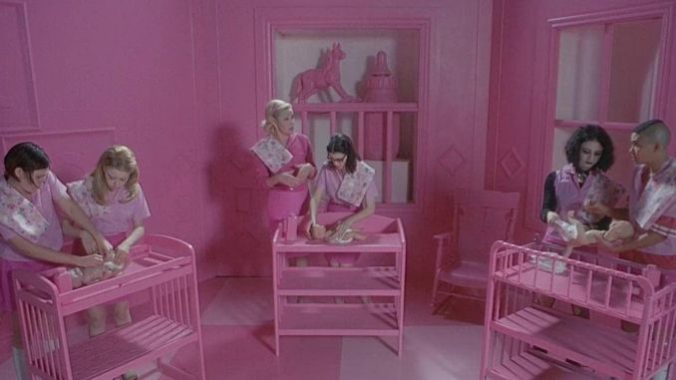 No list of queer comedies is complete without the 1999 film But I'm a Cheerleader. Starring Natasha Lyonne, this black comedy follows a naive teenager as she is sent to True Directions, a conversion therapy camp, to cure her lesbianism. Of course, conversion therapy is no joke, but even still, the film is clever, satirical, and hilarious and widely considered one of the best LGBTQ+ comedies ever made.
---
Shiva Baby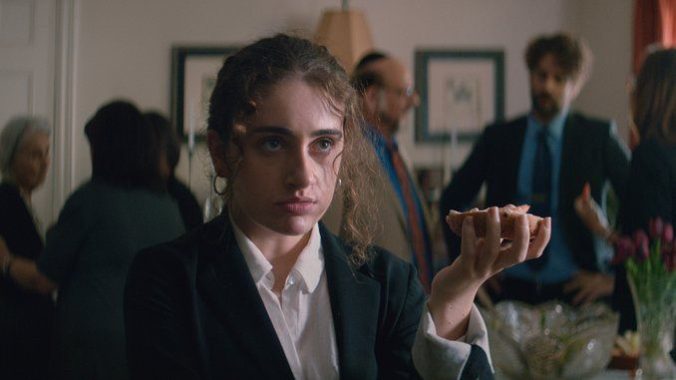 For any film buffs out there searching for something a little more highbrow, look no further than 2020's Shiva Baby, written and directed by Emma Seligman. Shiva Baby follows a bisexual Jewish woman named Danielle over the course of one day as she attends a shiva. Unfortunately, her sugar daddy and her ex-girlfriend both happen to make an appearance and Danielle is left to navigate the event, trying to keep all hell from breaking loose. The film is critically acclaimed and is a great option for those looking for some bisexual representation. If you enjoy it, make sure to keep your eyes peeled for Seligman's upcoming offering Bottoms, an upcoming teen sex comedy due for release soon.
---
The Half of It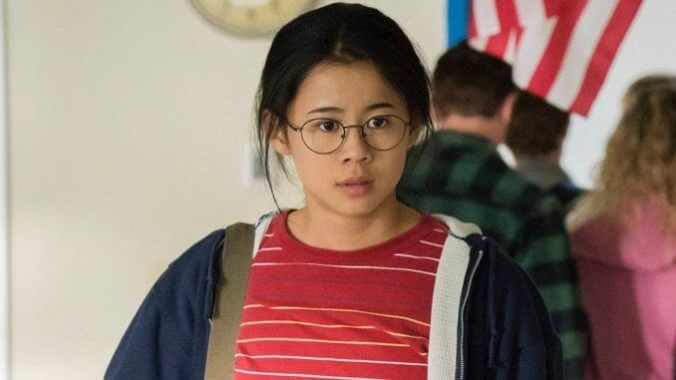 Written and directed by Alice Wu, 2020's The Half of It is a queer coming of age film that has something for everyone. While it may not be the most complex or big budget production, there is plenty of magic to be found in the film's simplicity. The film follows Ellie Chu, an introverted high school student who begins writing love letters to her secret crush at the behest of the school jock. It's loosely based on Cyrano de Bergerac, a 1897 French play by Edmond Rostand. It's a warm and heartfelt tale of love, high school, and self-discovery with loads of laughs and some lesbian and AAPI representation, as well.
---
The Birdcage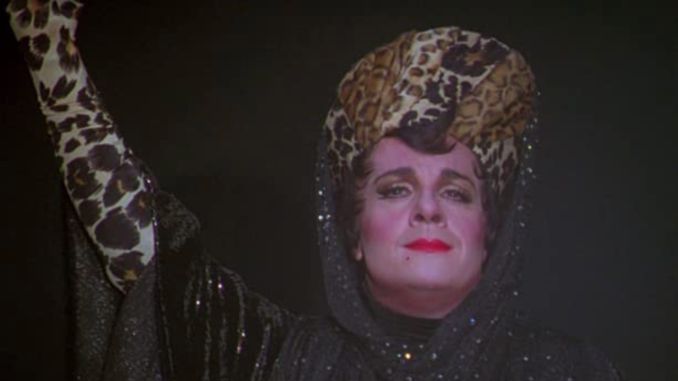 This 1996 film, starring Robin Williams and Nathan Lane, is lesser known but an absolute must-watch gay movie, especially for lovers of drag culture. It's gaudy, over the top, and fabulous, and you already know that anything with Robin Williams is going to have a special kind of magic to it. Williams and Lane play Armand and Albert, a lifelong couple and owners of a drag club in Miami. When Armand's son Val brings home Barbara, a conservative senator's daughter, whom he intends to marry, Armand and Albert must go to comical lengths to conceal their relationship and their true selves. If you enjoy this one, make sure to watch the 1978 French-Italian original, La Cage aux Folles; I promise, it's one on any true cinephile's list.
---
Crush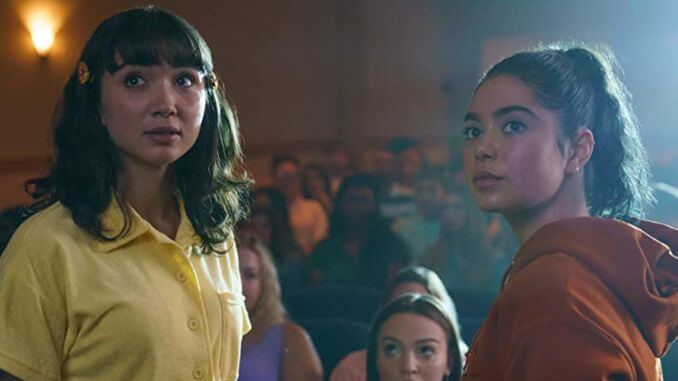 This 2022 coming-of-age romantic comedy is definitely one to watch if you're looking for easy-going queer fun. Starring Rowan Blanchard, the film follows Paige Evans as she navigates high school, big dreams, and an unrequited queer crush. It's a tale as old as time and ever so satisfying to watch it all unfold. The characters are well-rounded and the jokes are great, so make sure to put this one on the list!
---
Bryony Parker is a writer and artist currently living in São Paulo, Brazil and working on her Masters in International Affairs. You can find her at @par666ker on all social media.