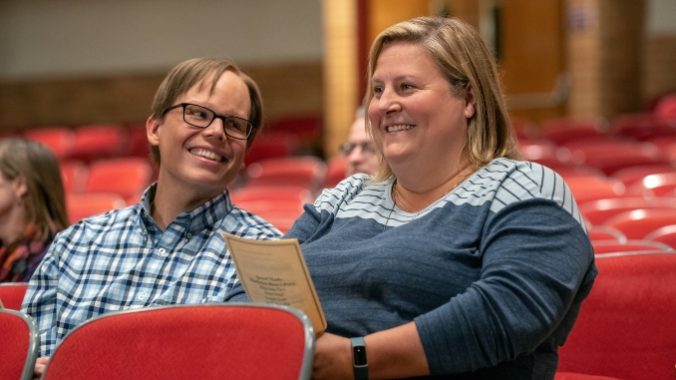 The era of peak TV has also felt like the era of peak TV cancellations. Already this year Netflix have cut short eight shows (not including series like the animated comedy Big Mouth and thriller You that have planned endings)—though in the case of the underwhelming Sandra Oh vehicle The Chair, that may have been for the best. Then there's the indignity of Disney+ not only canceling the TV adaptation of Willow after one season, but also removing it from their streaming platform, effectively making the fantasy series unwatchable. HBO and Max (still getting used to that) have put the kibosh on half a dozen shows in 2023, including the underrated South Side. 
Thankfully, though, this is not one of those stories.
The hidden treasure that is the comedy-drama Somebody Somewhere has been renewed by HBO for a third season. The series stars Bridget Everett (who also writes on the show) as Sam, who in the first season returns to her (and Everett's) hometown of Manhattan, Kansas after the death of her sister. Sam reconnects with her high school friend Joel (Jeff Hiller), and the two find community in unlikely places and through rediscovering Sam's love of singing. Season 2 received a rave review from Paste's Michael Frank, who praised how the show "[negates] bitter ironic detachment and cosmopolitan smugness in favor of sly optimism and naked truths." Co-created by Hannah Bos and Paul Thureen, Somebody Somewhere is all about humanity and the little moments in life, which can sound amorphous, but the excellent cast and writers make every corner of the show feel incredibly lived-in, especially the characters. 
We need more shows like Somebody Somewhere—comforting watches that make us laugh while feeding the soul—and it's heartening that the series will continue receiving the airtime it deserves.