Stoner comedies are a blessing any day of the year, but especially on 4/20.
However, as marijuana is legalized in more of the country and the stigma around consumption lessens, does our appreciation for 4/20, the high holiday, also depreciate? On the one hand, there's less of a rebel-against-the-man vibe to the whole thing, but on the other, it's entertaining to know that there's probably plenty of parents and otherwise straight-laced people smoking up now that 21 states have legalized recreational use for adults.
Regardless of your perspective on 4/20—Is it cheesy? Funny? Who cares?—here's our alphabetical list of 10 stoner comedies you can enjoy, whatever your state of mind.
1. The Big Lebowski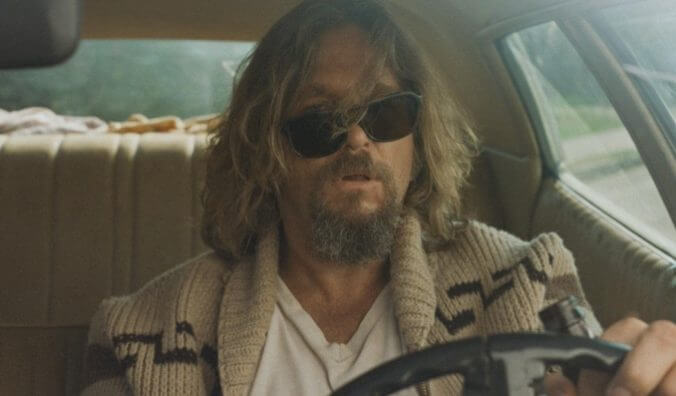 In some ways I feel bad for The Big Lebowski; it's been relegated to a shorthand for a certain kind of pop culture consumer (specifically, college boys who put up a poster of The Dude in their dorm rooms). But regardless of reputation, The Big Lebowski is still mind-bendingly weird and funny. Once you set the cultural baggage aside, you can settle in for the wild ride that is Jeff Lebowski, aka The Dude, trying to deliver ransom money to purported kidnappers. At the end of the day, all he wants is a White Russian and an unsoiled rug, and there's something beautiful about that.—Clare Martin
2. Bill & Ted's Excellent Adventure
While Bill & Ted have enjoyed quite the revival recently with Bill & Ted Face the Music, we'll always love the original. Bill (Alex Winter) and Ted (Keanu Reeves), may be slackers more interested in guitar solos than grades, but they rise to the occasion when time-traveler Rufus (George Carlin) gives them the chance to bring their history report to life. We have much to thank the ever-quotable 1989 sci fi comedy for; not only did it launch Reeves' career, but it also imparted the always-important advice of "Be excellent to each other."—Clare Martin
3.Cheech & Chong's Up in Smoke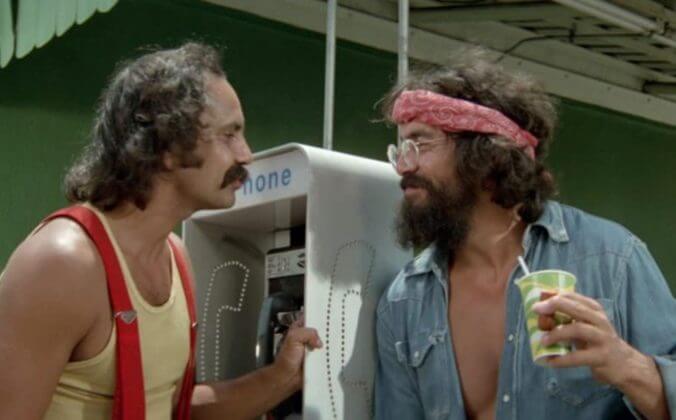 Between Adler's inexperience, the influence of Altman's intentionally shambolic aesthetic, and Cheech & Chong's trademark pot humor, the result is a comedy that's exceptionally loose and shaggy. It's essentially a series of vignettes based around the duo's love of drugs and music, largely adapted from their series of hit stand-up albums. Like a lot of first-time movies by popular comedians, it's less interested in creating a unified film than in capturing the essence of what made Cheech & Chong popular in the first place. That's made it both an artifact of a very specific time and place, but also a comedy that has transcended its era and remained relevant for four decades.—Garrett Martin
4. Clerks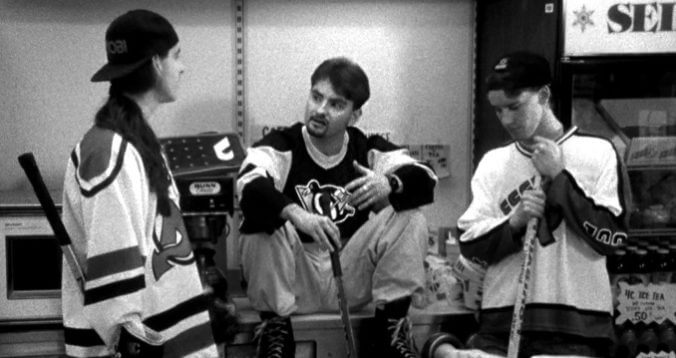 Kevin Smith's oeuvre has expanded far beyond the stoner comedy at this point, encompassing the horror films Tusk, starring Justin Long, and Red State, which skewers far-right religious nuts. However, it all started back with Clerks, a low-budget paean to minimum wage workers and adrift Gen-Xers. The film is at times as bleak as it is funny, made even starker by the (likely due to cost constraints) black-and-white coloring. There's a rough-hewn charm to Clerks that's lost in the sequels, but revisiting the original is always rewarding.—Clare Martin
5. Dazed and Confused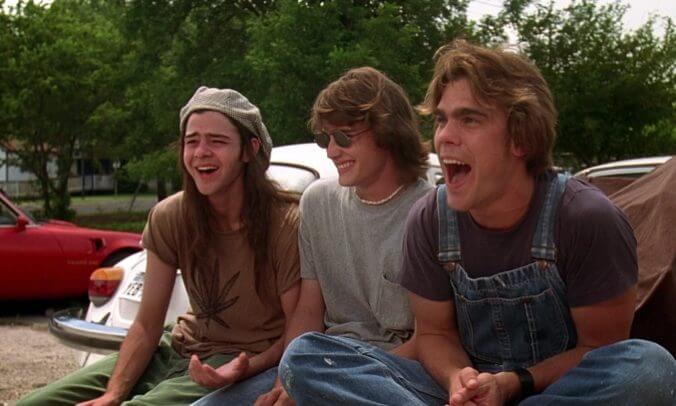 Advertised with the tagline "See It With A Bud" and the much less subtle "Weed rules," Dazed and Confused is as much a stoner romp as it is a nostalgic coming-of-age movie. Like many of the films on this list, it benefits from a hazy, aimless quality, following a vast ensemble cast playing kids on the last day of school. Watching Dazed and Confused is entertaining not just because of Richard Linklater's excellent writing and direction, but also because every other moment you'll be recognizing some actor who later made it big.—Clare Martin
6. Dude, Where's My Car?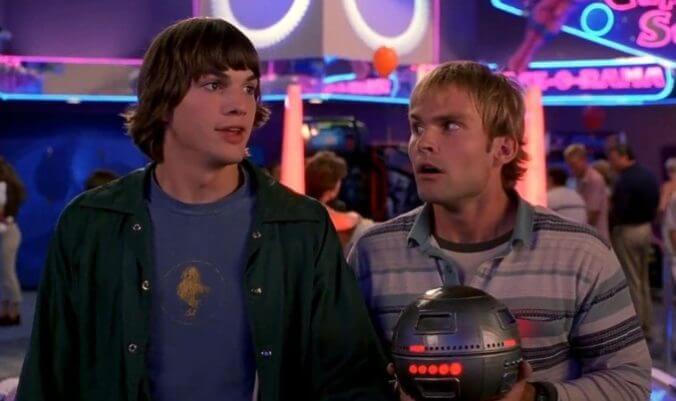 With his handsome-yet-goofy golden retriever cadence, Ashton Kutcher seems born to star in stoner comedies. It's a trait he tapped into as Kelso in That '70s Show and brought to full fruition in Dude, Where's My Car?, starring opposite Seann William Scott (who, with his square jaw and penchant for playing numbskulled characters, occupies a similar pop culture niche). Like most of the entrants on this list, parts of Dude, Where's My Car? have not stood the test of time, but the chemistry between Scott and Kutcher is undeniable. They brought the stoner buddy comedy into the 21st century, and for that we are grateful.—Clare Martin
7. Harold & Kumar Go to White Castle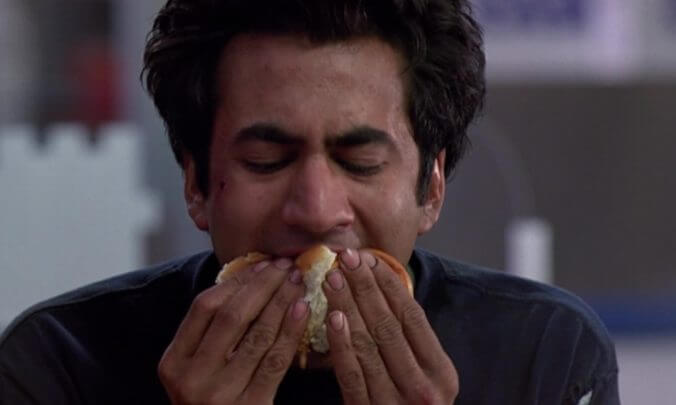 While this movie has not aged well in many, many, many ways, Harold and Kumar gets one thing undoubtedly right: when you're in a certain mood, those lovely little White Castle sliders are the only grub that will hit the spot (in the light of day is a much different matter, though).
Harold (John Cho) and Kumar (Kal Penn) are among the most competent of the pothead pals on this list; Harold is an investment banker who his colleagues pawn their work off on, while Kumar is medical school-ready in knowledge, but not necessarily in spirit. That also makes their odyssey in search of White Castle all the more entertaining, as they find themselves in deeper and deeper trouble. All's well that ends well here, though—until the pair end up in Guantanamo Bay for the sequel.—Clare Martin
8. Pineapple Express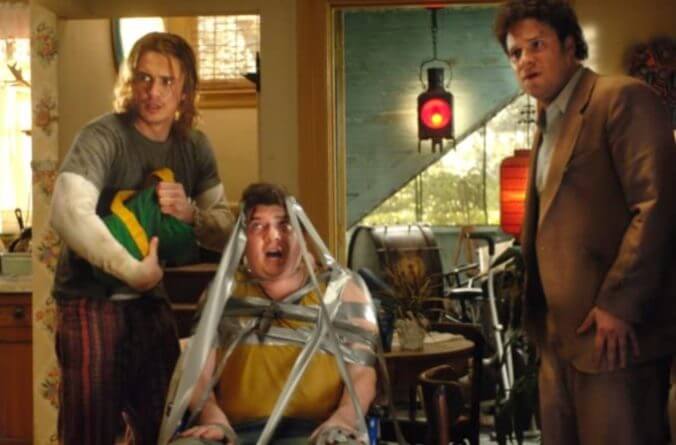 Seth Rogen is a stoner comedy machine, no doubt because of his real-life love of cannabis. But when it comes down to it, we're going to skip over Knocked Up or This Is the End in favor of Pineapple Express, which later inspired a cannabis strain of the same name. The real scene-stealer of the movie is Danny McBride as Red, the unhinged drug supplier.—Clare Martin
9. Smiley Face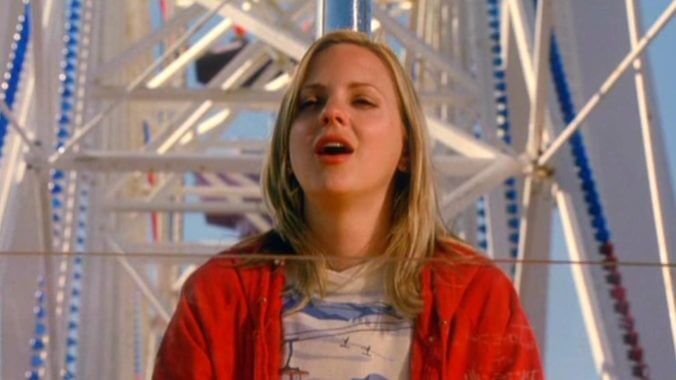 We here at Paste are big fans of Anna Faris, and one of her most underrated roles is as the happy-go-lucky stoner Jane, who meanders her way through the delightfully directionless Smiley Face. Scratch that—you can follow the alphabet throughout the film, which appears as an Easter egg of sorts.
Aspiring actor Jane accidentally consumes her weird roommate's cannabis cupcakes at the beginning of Smiley Face, thwarting her plans to go to a big audition later that day. Her misadventures are peppered with now-famous faces: Jane Lynch, Adam Brody, John Krasinksi, Jim Rash, and John Cho, to name a few. We stay for Faris, though, who anchors the film with her ditzy-yet-endearing demeanor. And hooray for one of the few female-led stoner movies!—Clare Martin
10. Super Troopers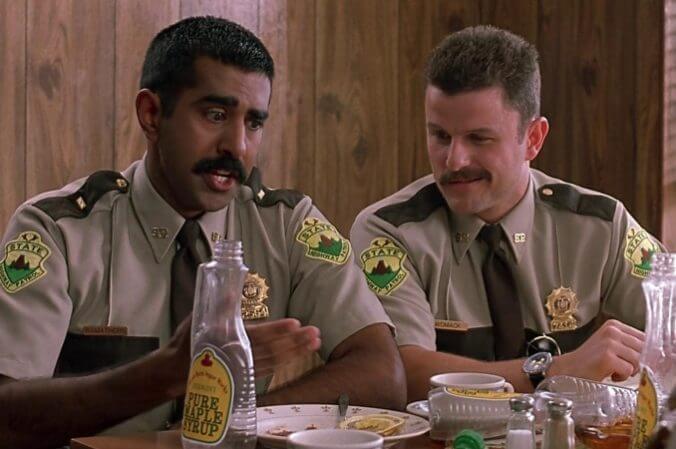 Super Troopers is undoubtedly the comedy troupe Broken Lizard's best film (as associate movies editor Jesse Hassenger can tell you, Quasi does not make the grade). The goofy Vermont State Troopers are our heroes, pitted against their arrogant rivals, the Spurbury Police Department, in this ensemble comedy, with Brian Cox making an unexpected turn as the captain of the troopers. The movie shows law enforcement to be nearly as incompetent, egotistical, corrupt, and ridiculous as we know them to be in real life.—Clare Martin
11. Tenacious D in the Pick of Destiny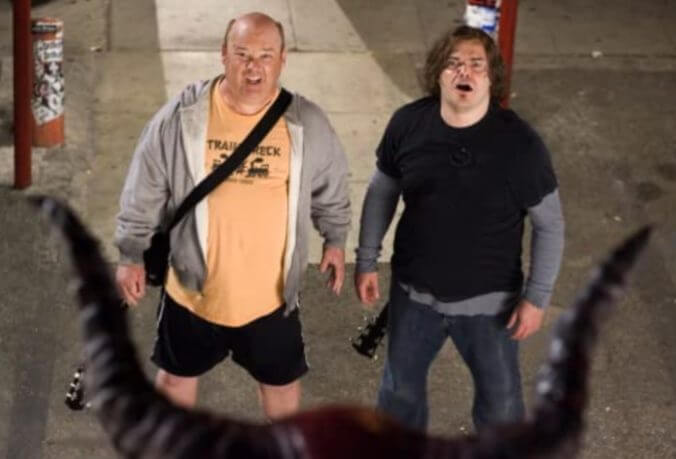 Casts rarely come as stacked as Tenacious D's: Dave Grohl, Meat Loaf, Ben Stiller, Tim Robbins, John C. Reilly, Amy Adams, Amy Poehler—I could go on. Even without all this star power, though, Jack Black and Kyle Gass are phenomenal as fictionalized versions of themselves, desperate to become rock gods. On their quest to obtain the mythical Pick of Destiny, the pair realize their friendship may be more valuable than any possible stardom. While the film was a box office flop, it's a stoner comedy win for us all.—Clare Martin
---
Clare Martin is a cemetery enthusiast and Paste's assistant comedy editor. Go harass her on Twitter @theclaremartin.