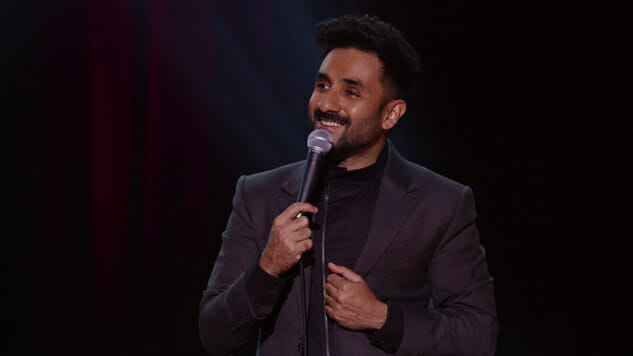 I've an immense respect for people who can be funny on multiple continents. Comedy—stand-up especially—is so ridden with cultural and lingual nuance that it's hard for me to imagine successfully communicating anything but the broadest, most physical art possible.
That's why the below clip from Vir Das' new Netflix special, Losing It, is such a triumph. The 39-year-old Bollywood actor and comedian has been dubbed "The King of Standup in India" and was most recently announced as one of last year's "10 Comics to Watch" by Variety, with his international appeal only blossoming since then. In the exclusive clip below, Das breaks down a fundamental difference between the way men and women see the availability of sex.
Catch more insight from Das in his forthcoming Netflix special, Losing it, which will premiere on Dec. 11.