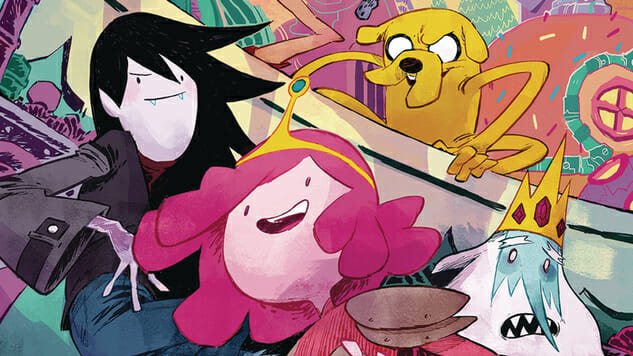 Fear not, Adventure Time super-fans: although the Cartoon Network sensation has concluded its groundbreaking televised run, the story of Jake the dog and Finn the human—not to mention Princess Bubblegum, Marceline, Ice King and dozens of others—is far from over. Adventure Time Season 11, BOOM! Studios' latest comic tie-in to the Emmy Award-winning animated series, hits shelves October 10th, and serves as the official continuation of the Land of Ooo and its many inhabitants.
Co-written by Eisner Award-winner Sonny Liew (The Art of Charlie Hock Chye) and Ted Anderson (My Little Pony) and illustrated by artist Marina Julia (Lumberjanes: Faire and Square), Adventure Time Season 11 takes place in the aftermath of The Great Gum War, and it's up to Finn, Jake and some new and unexpected friends to pick up the pieces. BOOM! Studios has published Adventure Time comic books and graphic novels through their KaBOOM! imprint for middle grade readers since 2012, helping to change the landscape for licensed comics and earning Eisner, Harvey, and Diamond Gem Awards for their efforts.
"We are thrilled to continue the Adventure Time story with a new season exclusively in comic book form," BOOM! Studios editor Whitney Leopard said in a statement. "Finn, Jake and the whole gang have an exciting new journey in front of them, full of all the thrills, surprises and excitement you've come to love in the Land of Ooo."
Paste readers can enjoy an exclusive first look at Marina Julia's interior art for the series below. Adventure Time Season 11 #1 hits comic shops and digital retailers on October 10th.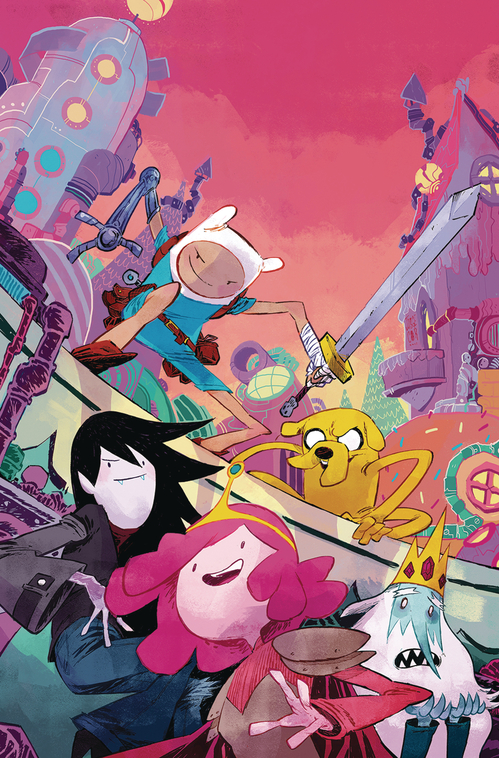 Adventure Time Season 11 #1 Cover Art by Jorge Corona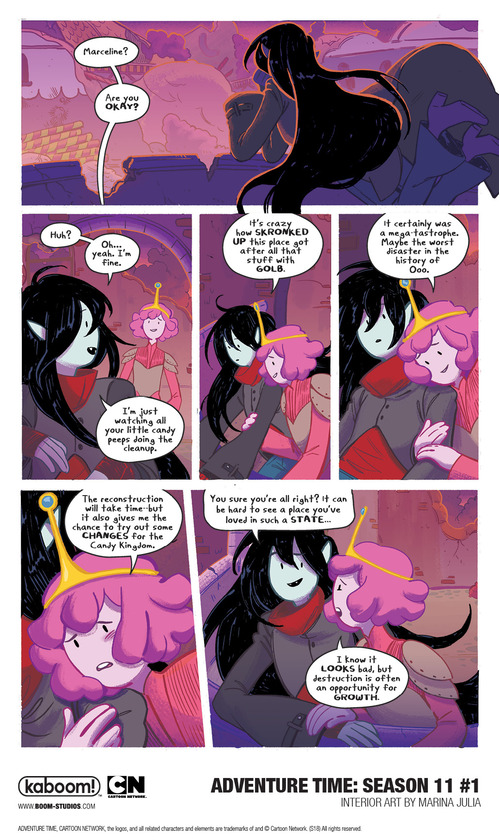 Adventure Time Season 11 #1 Interior Art by Marina Julia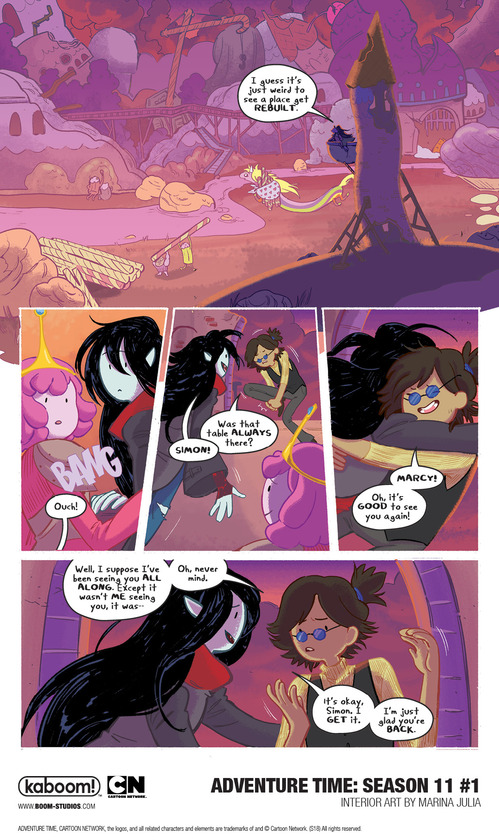 Adventure Time Season 11 #1 Interior Art by Marina Julia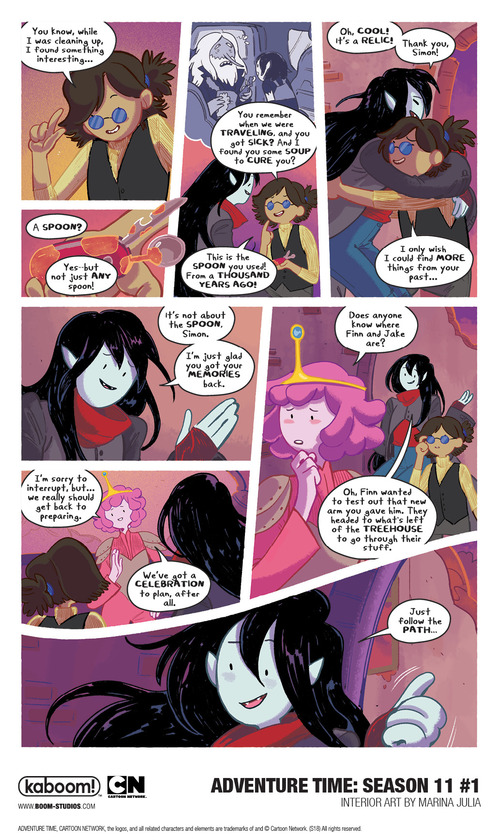 Adventure Time Season 11 #1 Interior Art by Marina Julia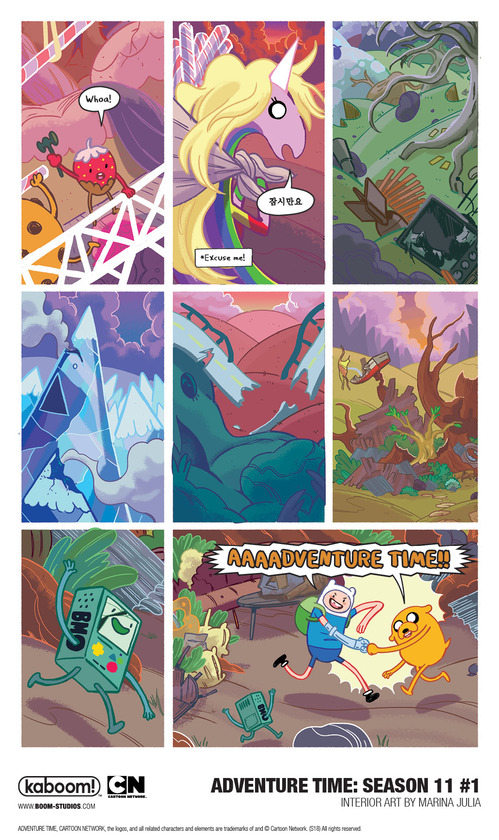 Adventure Time Season 11 #1 Interior Art by Marina Julia