Surprise! DC Comics' Dial H for Hero & Wonder Twins Both Extended to 12 Issues
Both Series Fall Under Brian Michael Bendis' Wonder Comics Imprint for Teen-Focused Superhero Stories
Main Art by Joe Quinones/ Stephen Byrne
Comics
News
DC Comics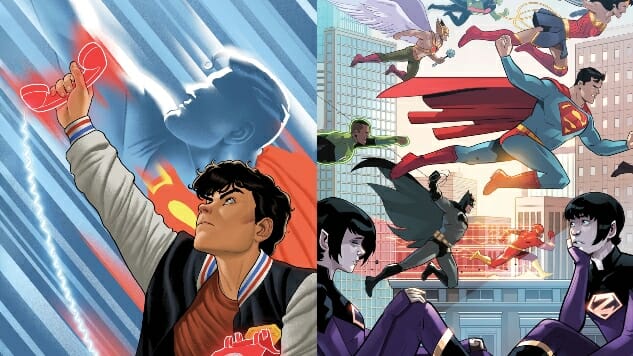 Brian Michael Bendis' Wonder Comics imprint has been a welcome injection of youthful energy at DC Comics, with Young Justice reintroducing some of the publisher's most beloved teen heroes, Naomi introducing a brand-new focal point for the universe and Wonder Twins and Dial H for Hero both updating nostalgic DC properties for a new era. Fans of the latter two series have reason to celebrate today: Paste can exclusively announce that DC Comics has extended both Dial H for Hero and Wonder Twins to 12 issues, from the previously announced six, with the respective creative teams remaining on the books.
In Dial H for Hero, Sam Humphries (Harley Quinn) and Joe Quinones (Howard the Duck) introduce new protagonist Miguel, who finds himself in possession of the Hero Dial, a rotary device that temporarily transforms its user into a new superhero every time H-E-R-O is dialed. Quinones and the rest of the artistic team have gone above and beyond with the transformations, entirely changing the art style to homage different eras and iconic artists. For the upcoming second arc, as-yet-unannounced guest artists will also be contributing to the series.
"Going from six-issue mini-series to a 12-issue maxi-series is so improbable these days—you'd need a glowing red phone and a mysterious H-Dial to pull off a transformation like that!" Humphries said in a statement. "Or, in our case, a team of collaborators turning in top-of-the-industry work. Retailers and fans deciding they want in on our strange superhero fever dream. And a publisher that stubbornly and charmingly refuses to give up on their, uh, quirkier concepts. Underneath all the weirdness, this book is still about hope, legacy, and courage. All the things comics do best."
"I've been having such a blast crafting this book with Sam," Quinones added. "It's made for a fun and challenging exploration of the comics we hold dear, trying to reflect that love back out each issue. It helps that we're coupled with such amazing talent in colorist Jordan Gibson and inker Joe Rivera as well as letterer Dave Sharpe, not to mention our supportive and collaborative editors Alex Antone and Andrea Shea who keep letting us get away with it all. And, it goes without saying, Brian Michael Bendis for creating the Wonder Comics imprint! So excited for everyone to see what we've got planned."
Over in the pages of Wonder Twins, Exit Stage Left: The Snagglepuss Chronicles writer Mark Russell and Mera: Tidebreaker artist Stephen Byrne have re-imagined the former Super Friends sidekicks as modern-day Justice League interns, doing their best to balance monitor duty with the demands of high-school life—and a legion of wannabe super-villains. And yes, the monkey is back.
"The next six issues of Wonder Twins will be, like the past six, part superhero deconstruction, part after school special," Russell promised. "What I love about writing the Wonder Twins is that it gives me a chance to write about the here and now, about the ass-crushed world we are leaving to young people, while simultaneously letting me travel back in time to tell my old teenage self what I wished somebody had told me then."
"I couldn't be more excited that our weird and wonderful book has been so well received by the comic book community," Byrne said. "I for one can't wait to see what crazy concepts Mark has in store for Zan and Jayna's future."
Dial H for Hero #7 and Wonder Twins #7 both hit comic stores in September. Paste readers can take an exclusive first look at each issue's cover below, along with solicitation text.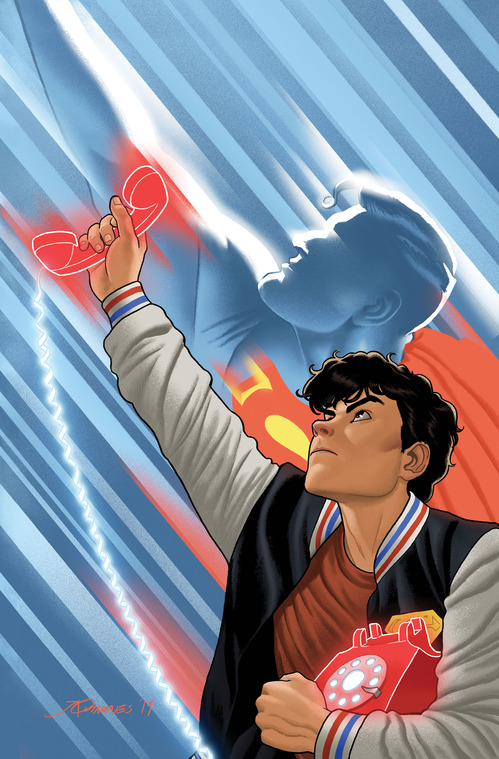 Dial H for Hero #7 Cover Art by Joe Quinones
Dial H for Hero #7
Writer: Sam Humphries
Artists: Joe Quinones & Others
Publisher: Wonder Comics/ DC Comics
Release Date: September 25, 2019
Now a 12-issue series! What happened when Metropolis became the city of a thousand heroes? Get the inside story through the eyes of the ordinary people transformed by the powerful H-Dial into heroes you've never seen before!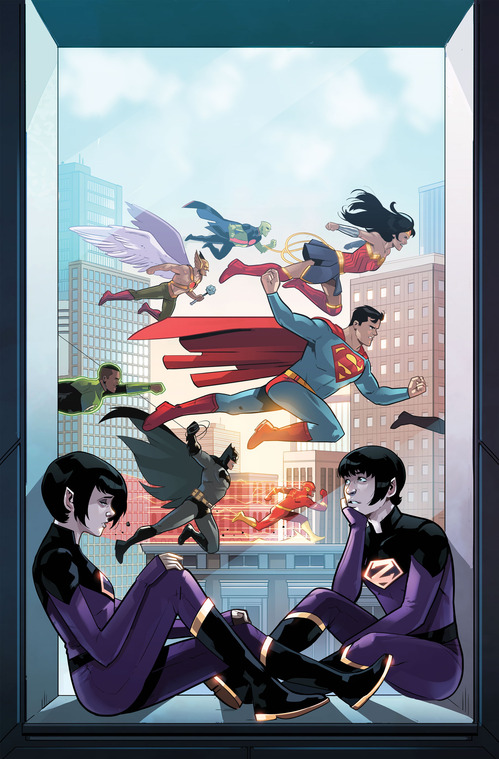 Wonder Twins #7 Cover Art by Stephen Byrne
Wonder Twins #7
Writer: Mark Russell
Artist: Stephen Byrne
Publisher: Wonder Comics/ DC Comics
Release Date: September 11, 2019
Now a 12-issue series! The Wonder Twins are heroes and the world is saved! Or is it? As Jayna learns how to deal with loss, Zan finally gets his varsity letter in hockey—will he finally gain the popular social status he craves?