Dungeons & Dragons: A Darkened Wish Brings Forgotten Realms Back to Comics
IDW Publishing's Latest D&D Series Arrives in February 2019 From Artist Tess Fowler & Writer B. Dave Walters
Art by Tess Fowler/IDW Publishing
Comics
News
dungeons & dragons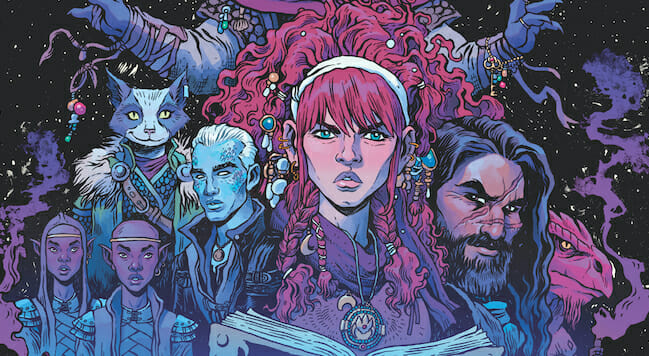 IDW announced on Thursday that it's bringing Dungeons & Dragons to life in a brand new comic. This miniseries, A Darkened Wish, will bring readers back to the 1987 setting The Forgotten Realms. Its eponymous campaign is one of the most popular among D&D players, with adaptations across novels, previous comics and videogames.
Tess Fowler will be taking up art duties alongside writer B. Dave Walters. Fowler's most recent project is the creator-owned Kid Lobotomy, which we've featured in our Required Reading roundup. She's also putting out covers for IDW's Rick and Morty/Dungeons & Dragons crossover. Her collaborator Walters is a motivational speaker as well as a writer, and co-host of the Ask Your Black Geek Friend. His comics resume includes co-creating the creator-owned series Electropunk.
Walters and Fowler both are huge fans of D&D, as well as the Forgotten Realms campaign. "I've been adventuring in the Forgotten Realms for a long time and having the honor of contributing to that world is incredibly exciting," Walters says in a statement. "I can't wait to show the fans the power and intensity of a truly epic D&D story!"
Fowler continues, "I have dreamed of making Dungeons & Dragons comics since I was 12 years old, but A Darkened Wish is beyond anything I could have hoped for. Working with B. Dave Walters on this project is the coolest." She also took to Twitter to announce the comic:
News is out! Me and @BDaveWalters
are making an official @Wizards_DnD comic! Check it out and pass it on folks. The party starts NOW!@DavidHedgecock@IDWPublishing
https://t.co/uBtb1JaHF8

— Tess Fowler (@TessFowler) October 25, 2018
Gear up for their adventure in Dungeons & Dragons: A Darkened Wish. We'll follow a young wizard named Helene, along with her friends, in the war-torn Sea of Swords. Helene will be forced to learn quickly when this five-issue mini launches in February 2019. Until then, check out Fowler's full cover image below.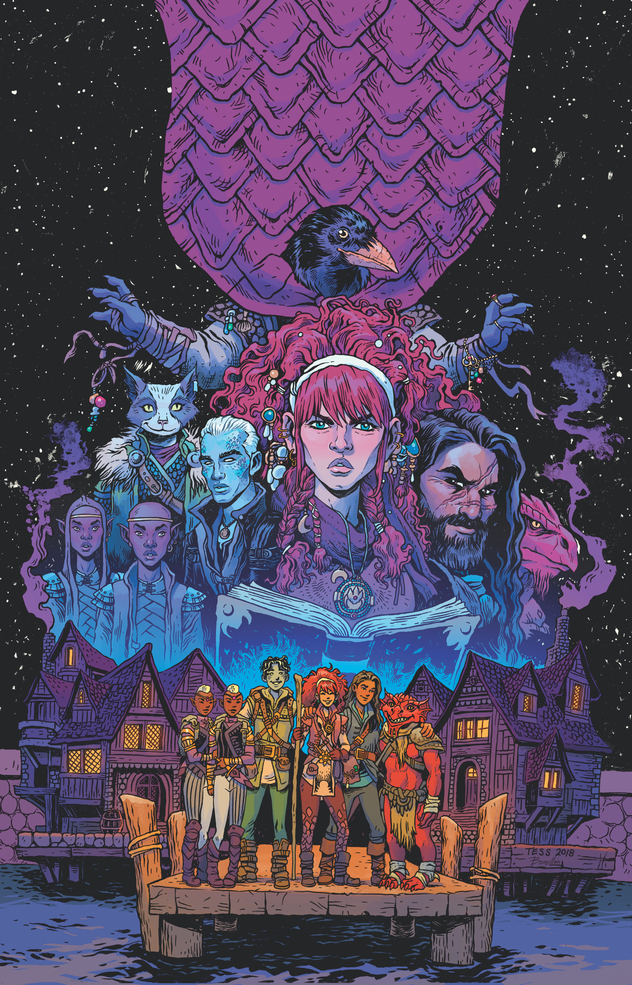 Dungeons & Dragons: A Darkened Wish #1 Cover Art by Tess Fowler