Celebrate the Christmas Season With a Deep Discount on Harvey Kurtzman's Marley's Ghost
The Eisner-Award Winning Comic Adaptation of Charles Dicken's A Christmas Carol is $0.99 on comiXology & Kindle for a Limited Time
Main Art by Gideon Kendall
Comics
Features
Harvey Kurtzman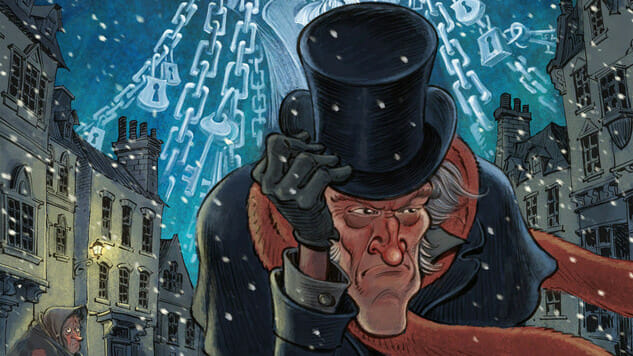 Here at Paste, we don't make a habit of directly pointing our readers toward purchase opportunities (well, gift guides aside), but what better way to celebrate Christmas than with a limited-time deal on a festive comic treat? Beginning today, December 17th, Harvey Kurtzman's Marley's Ghost, winner of the 2018 Eisner Award for Best Digital Comic, slides down the chimney from its regular $6.99 to $0.99 (or free for members of comiXology Unlimited, Kindle Unlimited and Prime Reading).
Over half a century ago, legendary MAD Magazine creator Harvey Kurtzman planned to adapt Charles Dickens's classic A Christmas Carol into a graphic novel—a term not yet in regular use at the time. For various reasons, the project was never realized during Kurtzman's lifetime, and the pages, thumbnails and notes that Kurtzman began remained incomplete—until artist and animation designer Gideon Kendall, Little Nemo: Dream Another Dream writer/editor Josh O'Neill and Too Much Coffee Man creator Shannon Wheeler, with cooperation from the Kurtzman Estate and book packagers Kitchen, Lind & Associates, worked together to finish Kurtzman's project under the comiXology Originals banner. The result, Harvey Kurtzman's Marley's Ghost adapts and expands upon Kurtzman's breakdowns and notes to produce a work over 60 years in the making.
Check out some of Gideon Kendall's interior pages from Harvey Kurtzman's Marley's Ghost below, along with a page embellished by Shannon Wheeler. Harvey Kurtzman's Marley's Ghost is available now on comiXology and the Kindle Store.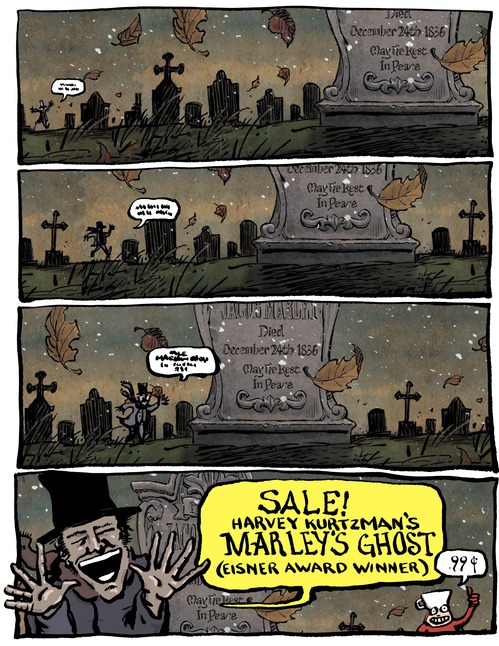 Harvey Kurtzman's Marley's Ghost Promotional Image by Gideon Kendall & Shannon Wheeler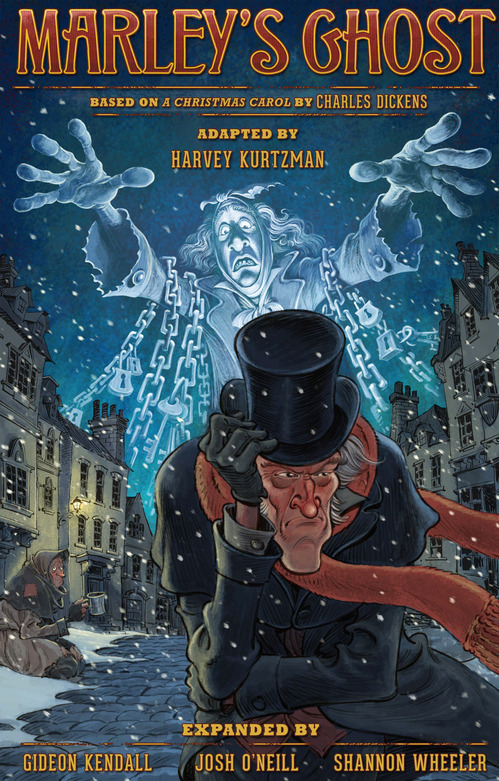 Harvey Kurtzman's Marley's Ghost Cover Art by Gideon Kendall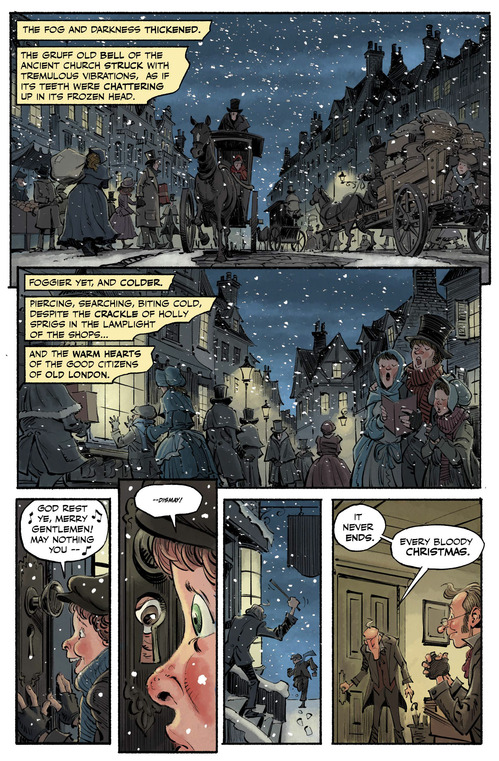 Harvey Kurtzman's Marley's Ghost Interior Art by Gideon Kendall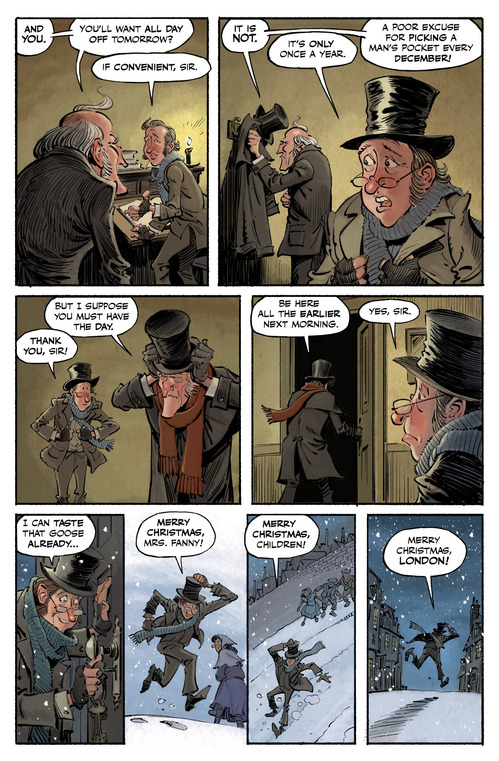 Harvey Kurtzman's Marley's Ghost Interior Art by Gideon Kendall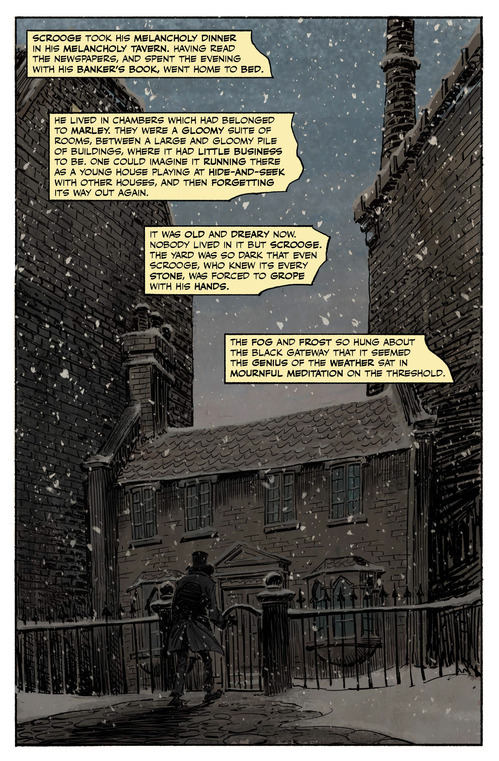 Harvey Kurtzman's Marley's Ghost Interior Art by Gideon Kendall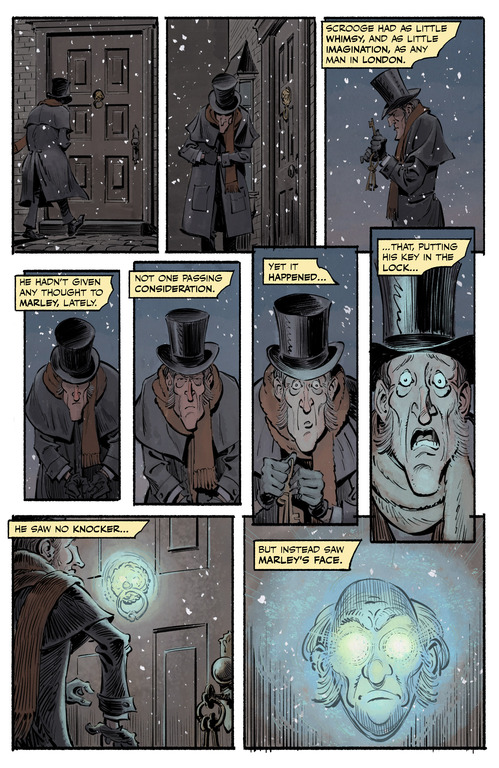 Harvey Kurtzman's Marley's Ghost Interior Art by Gideon Kendall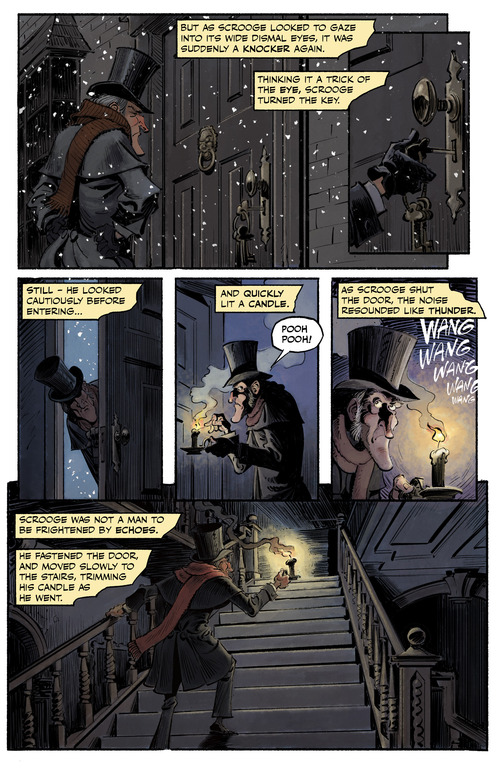 Harvey Kurtzman's Marley's Ghost Interior Art by Gideon Kendall

Harvey Kurtzman's Marley's Ghost Interior Art by Gideon Kendall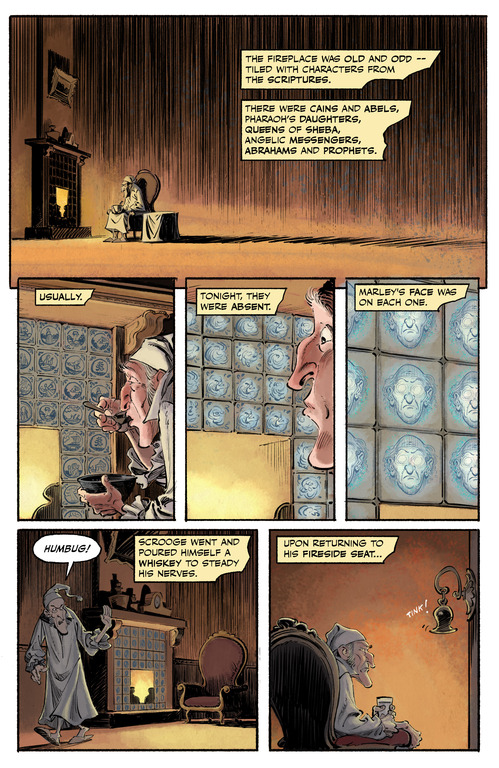 Harvey Kurtzman's Marley's Ghost Interior Art by Gideon Kendall