Wai Wai Pang's Ripples is a Gentle, Inventive Take on a Familiar Lynchian Mystery
Art by Wai Wai Pang
Comics
Reviews
Wai Wai Pang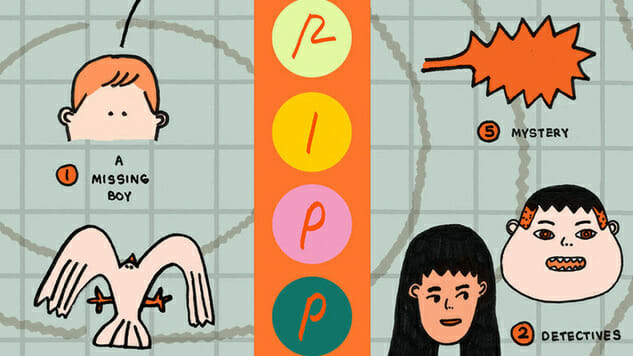 Writer/Artist: Wai Wai Pang
Publisher: Peow Studio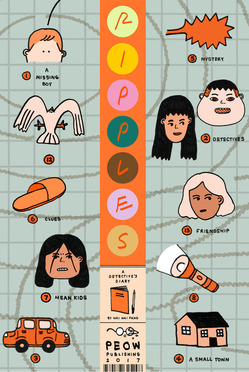 Published through Peow Studio's Future of Comics Kickstarter, Wai Wai Pang's Ripples follows Pan and Kylie, two Big City Police Department detectives investigating the case of Luke Phelps, a middle-schooler gone missing. Most of this story is told through the case diary of Detective Pan, a young sleuth with a talent for chronicling everything she sees and everyone she meets. However, Pan's dependable notes are challenged when the case takes a turn for the strange.
Ripples is deceptively polished, boasting a confidence in draftsmanship and composition that results in a concise and intuitive read. Drawn entirely in pencil and printed on a cheap, manga-like paper stock, Pang's artwork makes the most of the bare minimum. Paring back elements draws attention to the author's command of the many storytelling tools she juggles: alongside more traditional cinematic sequences, Pang turns to maps, floor plans, diagrams and schedules to push the story forward—moves that can only work in comics.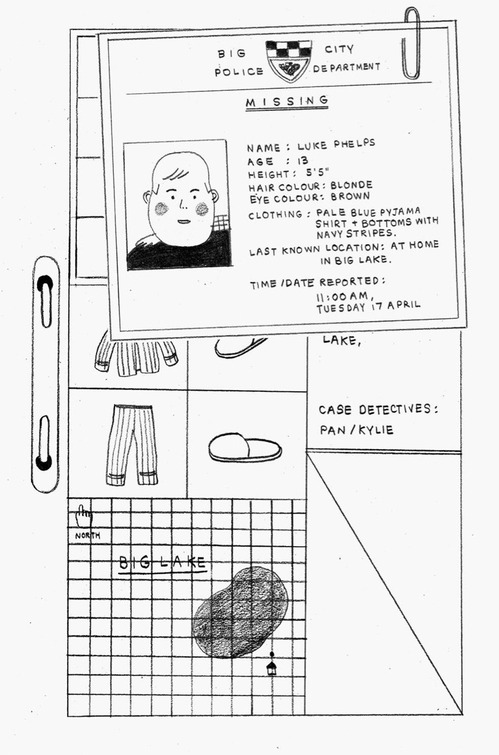 Ripples Interior Art by Wai Wai Pang
To say that Wai Wai Pang's art is merely cute would be an understatement. Her drawings are gentle and disarming, insisting on belief in the world she has built. In the most basic sense, Ripples is a Lynchian mystery, where elements of the absurd are casually framed within the mundane. Big Lake, where the case takes place, is an unassuming English suburb peppered with animals living alongside people, crying dogs and half-beaver children. Luke Phelps is none of those. He's a normal boy from out of town struggling to make friends, like most kids who move schools frequently. As the case develops, the reader learns how far Luke's friends push him, and how he must come to terms with who—or what—he is.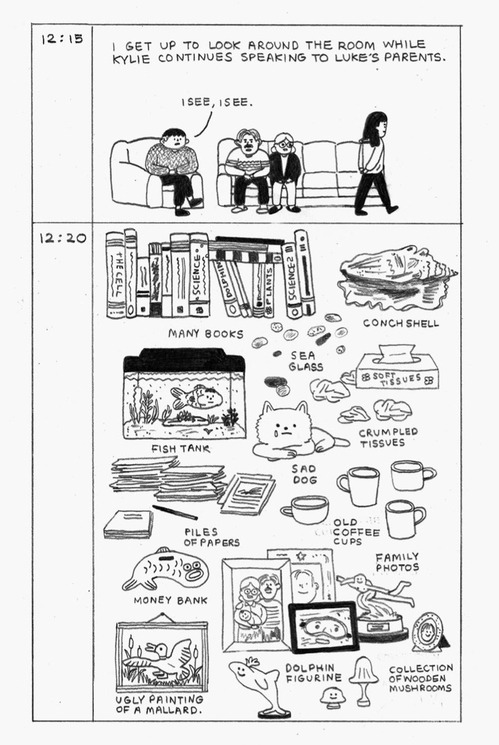 Ripples Interior Art by Wai Wai Pang
Characters fluctuate on- and off-model on almost every page, there are a few misspellings and occasional pencil marks in the gutters, but these formal inconsistencies make this story feel lived-in. Since Ripples is a peek into Detective Pan's diary, it's not a stretch to believe that these errant marks could be hers.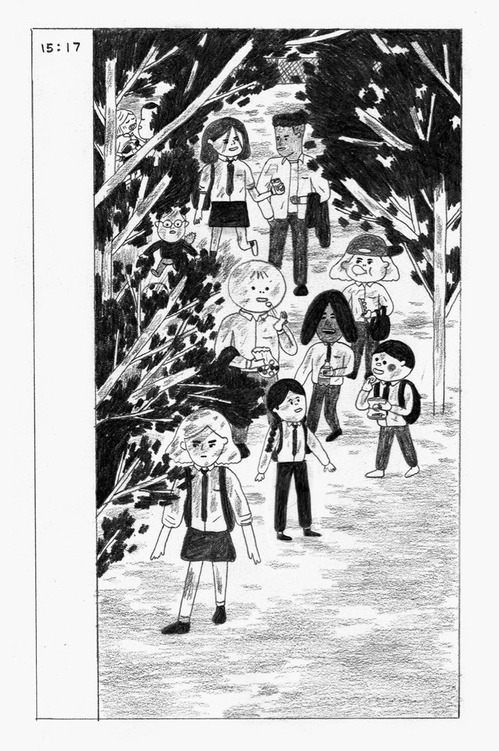 Ripples Interior Art by Wai Wai Pang
Chris Kindred is a freelance writer and illustrator. His words can be seen on Twitter at @itskindred, and his images at chriskindred.com.