Stand Out with These Five Easy Summer Style Tips for Men
Photos by Rachael Joyce
Design
Lists
Menswear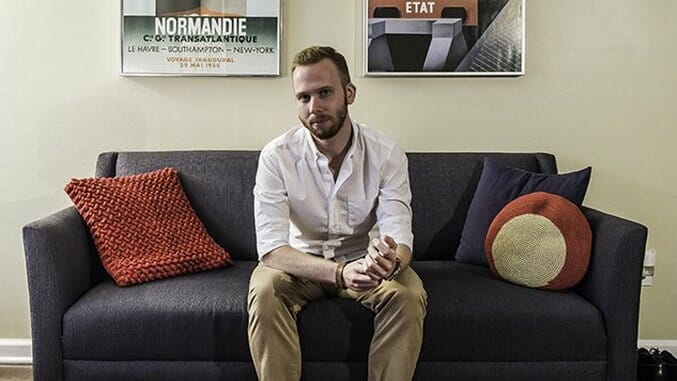 Let's be real, men tend to not be as stylish as women. The average guy is perfectly content to wake up and throw on whatever's the first shirt and pair of pants he grabs from his closet. However, if you want to raise your style level but don't know how, here's a quick and easy guide to take your look to a higher level without trying too hard.
1. Accessorize: Your wrists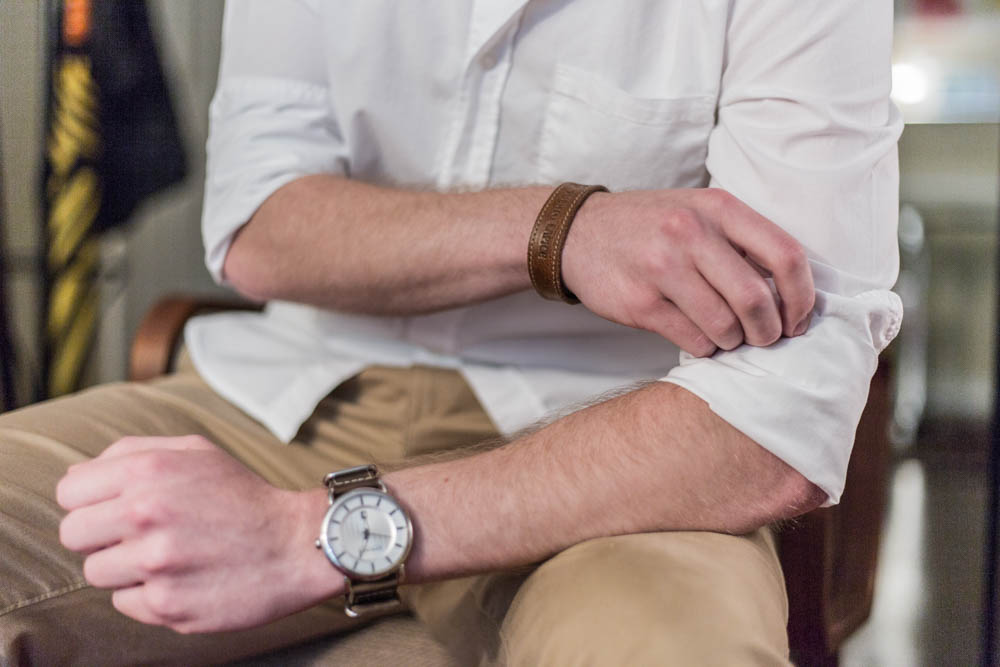 Yes, we live in an age of Fitbits and Apple Watches. But you know what? Those are trends that will eventually fade (RIP Nike Fuelband). What never dies is the style of simple yet elegant analog watch. Put a leather-strapped watch with a simple-face dial on your wrist and your personal style has already vastly improved. And if you want to take it a step further, put a simple leather bracelet on the other wrist.
2. Navy and White: Your two button-down calling cards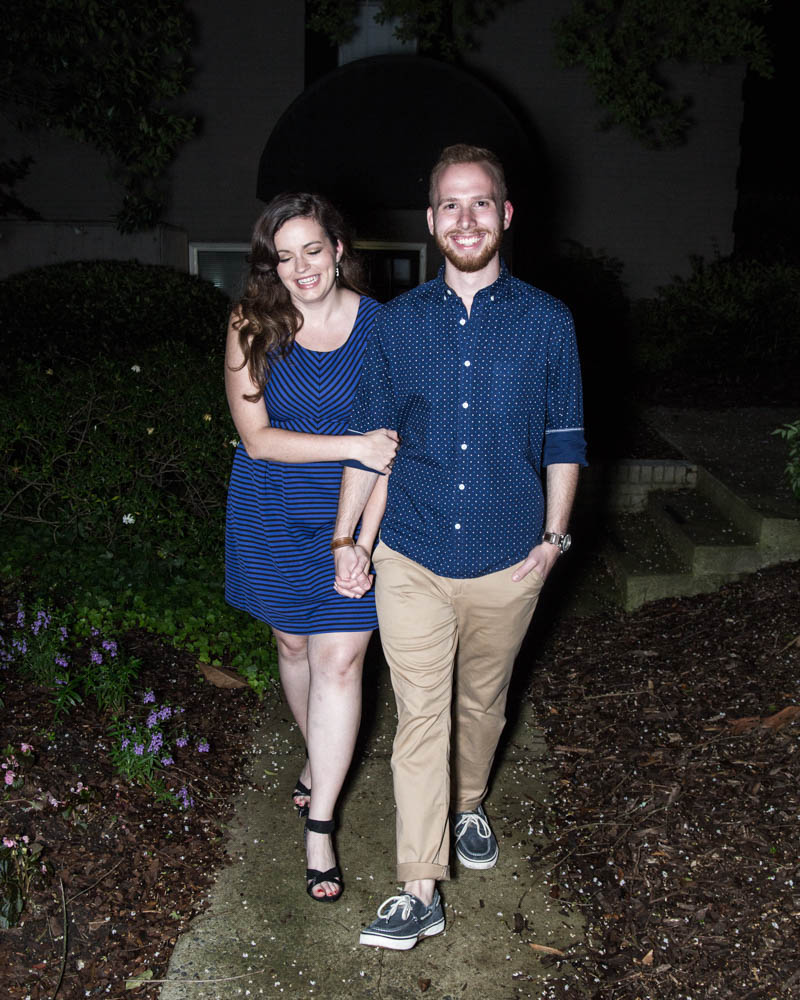 If you are ever going to own just two button-down shirts throughout the warm months, make sure they're white and navy blue, respectively. Every man should own a casual white button-down that's exclusively not for office use. A white button-down with the sleeves rolled up in the daytime makes any guy look confident and stand out.
Once the sun sets, opt out the white for navy blue. This is the shirt you go out into the night to enjoy those sweet summer evenings in. And don't just settle for a simply navy blue—navy blue shirts look even better when they're spiced up with paisley designs or polka dots (yes, POLKA DOTS, trust me).
3. Boat shoes: A step above flip-flops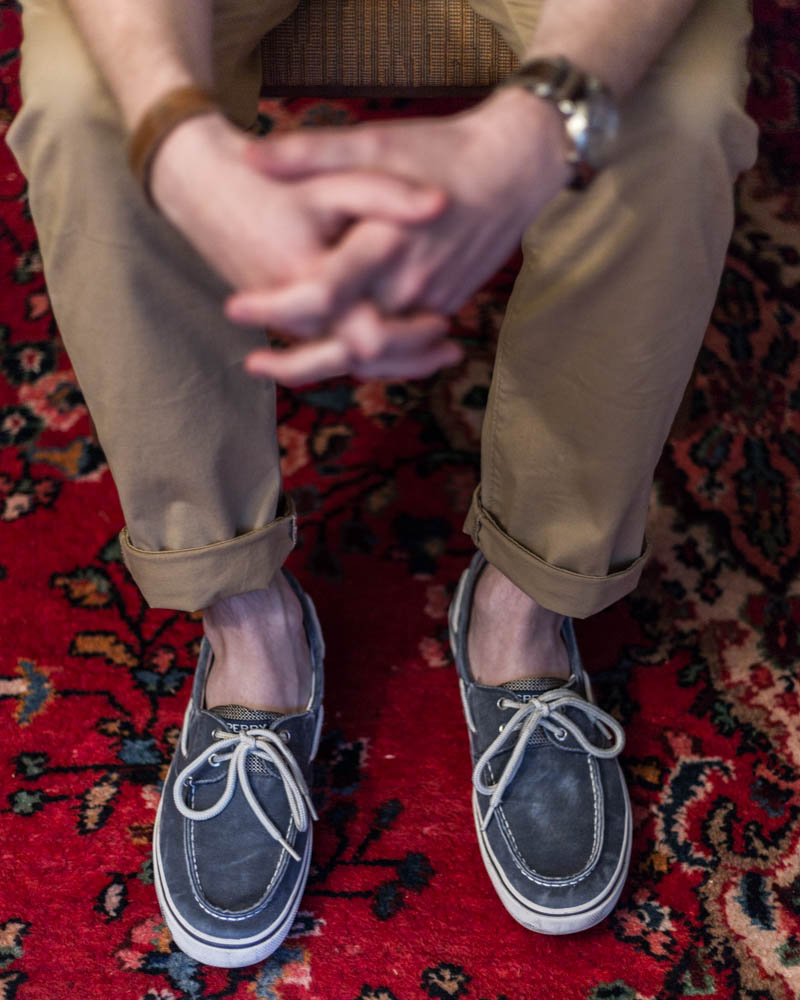 I have nothing against flip-flops, but they look far better on her than they do on you. So what are you supposed to wear? Cue a pair of boat shoes, your new savior to not only providing better comfort for your feet, but also impressing anyone you come across who happens to look down. Try on a pair of Sperrys and you'll see what I'm talking about. Instant satisfaction guaranteed through non-aching feet and compliments galore.
4. Henley: The dressy casual shirt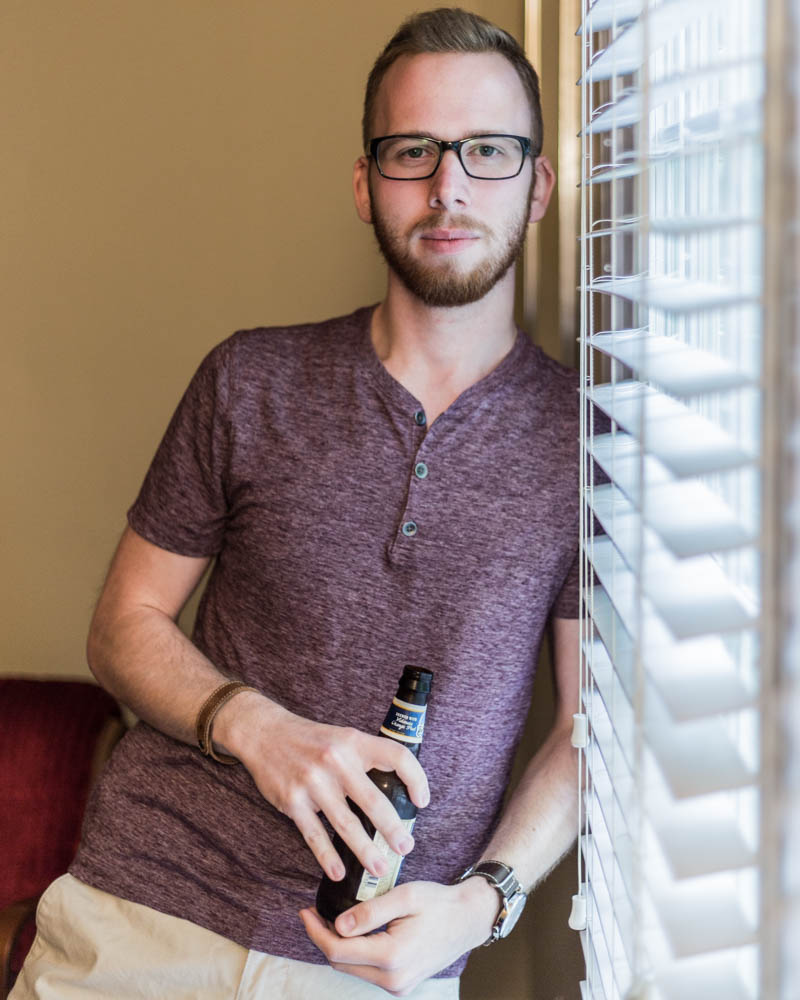 Perhaps the one piece of clothing guys easily fail to look good in and thus come off with no fashion sense is the plain old t-shirt. T-shirts are dull, everyone has one or two or ten, and even if there's a print on the front they simply don't help you stand out much from the crowd. From that, one might assume you can't be stylish up top unless it's a button down. Now let me introduce you to the henley. Henleys are simply t-shirts with buttoning flies up top, but there's something about putting on a well-fitting Henley that instantly buffs you up and raises your style factor to another level.
5. Chinos: No man should wear shorts on a date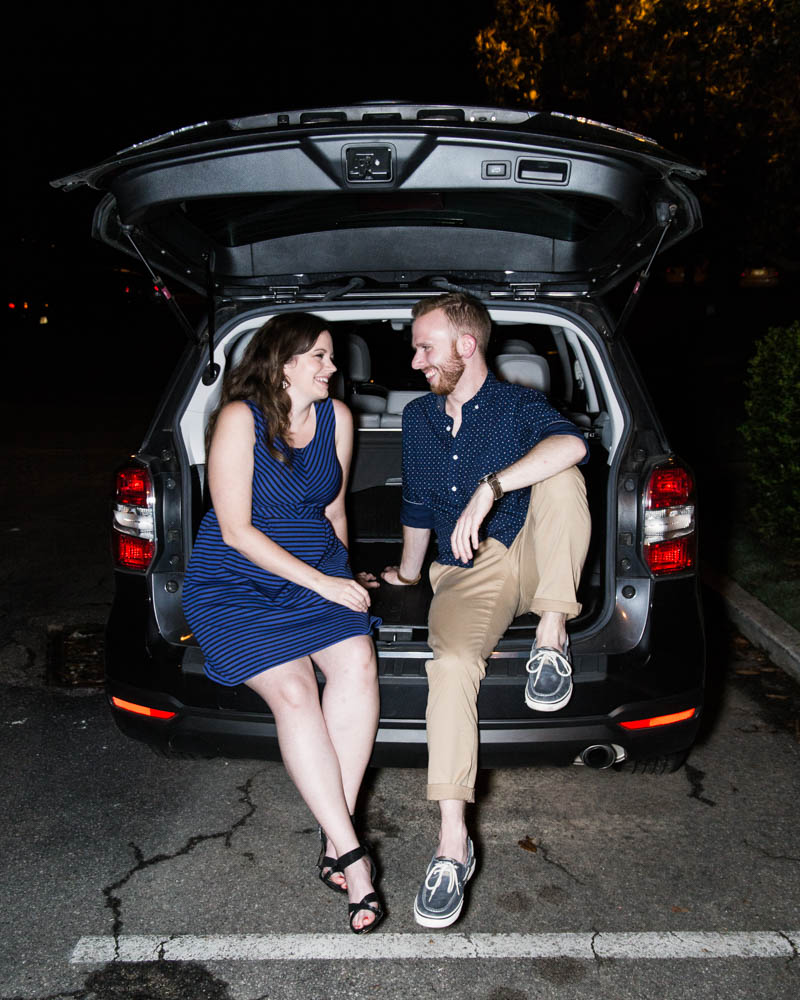 Period. Doesn't matter if it's hot out. Admittedly, a pair of jeans can feel terrible to wear in the summer. But a pair of chinos solves that problem. You've heard of khaki pants, which are typically pleated trousers. Chinos are simply trousers not pleated. They're light and comfortable, and these days come in an array of colors and fits. Aim for a fit that's tapered closer to a skinny fit but not too tight that you're now wearing man-leggings.