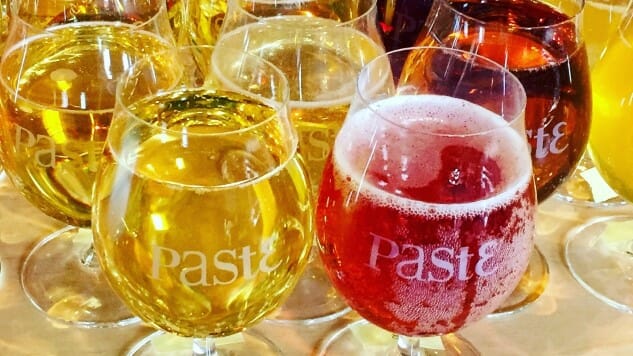 The first hard ciders I ever tasted were disgusting, syrupy abominations; beverages that aped the flavor profiles and tooth-ravagingly saccharine nature of Smirnoff Ice coolers while making only vague promises that "apples" were involved in some way. In my mind, they were drinks that fueled (largely female) revelers at college house parties, and little more. Just setting out on my own path of craft beer appreciation some eight years ago, I promptly forgot that hard cider existed.
The world, however, did not. Instead, it revolutionized the cider industry in North America, making cider the single fastest-growing segment of the entire alcohol market in the last few years. In 2014 alone, cider sales grew by 75.4 percent, according to Chicago research firm IRI. That's the entire industry, with 75 percent growth. One is tempted to compare cider's growth to the rise of craft beer, but never has craft beer experienced so explosive a growth rate in a single year. Rather, one could argue that craft beer appreciation instead set the table for cider appreciation—drinkers who have learned to enjoy great beer were primed and ready to appreciate a better crop of hard ciders. It doesn't hurt that cider is naturally gluten-free, either.
Indeed, the average hard cider today bears little resemblance to what it looked like when I was sampling those college bottles in say, 2007. At that point, Woodchuck authoritatively dominated the U.S. cider scene, with a lineup of drinks that were alternatingly passable and wine cooler gross. They had a nearly uncontested monopoly on U.S. cider for almost two decades until the launch of Boston Beer Company's (aka Samuel Adams) Angry Orchard line in 2012 … and then something fascinating happened. Angry Orchard exploded out of the gate to immediately become the best-selling cider brand in the country, and it wasn't even close. In just two years, Angry Orchard captured roughly 60 percent of the entire cider market, officially making Boston Beer Co. the "Anheuser of Cider," at least as far as production is concerned. Anheuser and Miller? Their own cider brands, combined, account for 10-15 percent of national market share, proving that endless marketing coffers can't create a dominant brand all on their own. Big Beer's failure to create their own Big Cider has been fascinating to watch.
And thus, it was high time for Paste to finally welcome ciders into our blind tasting series, which has up until now been tackling a single craft beer style per month. We put out calls to as many cideries as we could contact, supplementing them with all the ciders available in our Atlanta market, eventually ending up with a whopping 82. So let's get to it.
---
A Note on Cider Acquisition
I'm not going to straight-up declare that this is the largest blind-tasting of ciders that any entertainment publication such as Paste has ever conducted, but I'll simply say this—if you know of a bigger, more comprehensive blind tasting of ciders, outside of major festivals such as Glintcap, then please let me know. Because I haven't found another magazine that has done a bigger blind cider tasting than this one.
Now then. Despite its size, I must admit something else: It's still anything but complete. The cider market has expanded so much that gathering every single brand is nearly impossible. Likewise, unlike in our beer tastings where we limit the number of entries per brewery, that wasn't really prudent with ciders. How do you choose which representatives to use from a cidery like Angry Orchard, which produces a dozen or more?
As such, yes, that means we included EVERY cider we could get out hands on. We've got pear ciders and straight-up perrys. We've got raspberry cider. Orange cider. Apple pie cider. Barrel-aged ciders, farmhouse ciders, ice ciders and ciders large and small. We had two choices, each of which were sure to draw criticism: Either limit it exclusively to ciders produced with apples and no adjuncts or any kind (no spices, no barrels, no other fruits), or include everything. We chose "everything," for two reasons:
1. No one wants to read an incredibly boring list of plain ciders, and where do you draw the line of what's plain enough to be included? Does farmhouse count? What about a standard apple cider with a few subtle spices?
2. More than anything, we simply wanted to know which cider-related products would perform best. That's it.
---
Rules and Procedure
– We accepted damn near everything sent to us, for the reasons I explained above. All types of cider, regardless of other fruits, yeast profiles, spices, barrel treatments, ABV, etc. And because I know someone will ask, Redd's Apple Ale is not a cider. It's artificially apple-flavored beer that no human should drink.
– There was no limit of entries per cidery. The ciders were separated into daily blind tastings that approximated a sample size of the entire field.
– Tasters included professional beer writers, brewery owners, professional brewmasters and brewers, assorted journalists and one BJCP-certified tasters. Awesome, Paste-branded glassware is from Spiegelau.
– Ciders were judged completely blind by how enjoyable they were as individual experiences and given scores of 1-100, which were then averaged. Entries were judged by how much we enjoyed them for whatever reason, which is the key to this entire tasting and ranking. This isn't a BJCP competition, and we're not looking for the cider that fits style guidelines most clearly or is the best example of a "classic hard cider." The highest-ranked ciders simply reflect which ones we want to drink again in the future.

---
The Field: Ciders #82-41
As in our blind beer tastings, these are simply the ciders that didn't make the top group. There are plenty of serviceable, even tasty ciders in here, but we won't sugarcoat it: There are also some over-the-top, syrupy messes.
What we found in our own tastes surprised us somewhat. We came into this tasting thinking that we would probably all prefer the drier, tarter, higher ABV, or more "sophisticated" offerings—i.e. those ones as far as possible from "apple juice"—but that wasn't necessarily the case. Although some higher-ABV products did perform well, simply offering big flavors didn't automatically equate to high scores. Sticking a cider in a barrel, for instance, sometimes yielded nice results. Other times, it yielded an overly tannic, hard-to-drink beverage lacking in the bright fruit flavors you would hope to find in just about any cider, no matter how it's been aged.
Regardless, you might still find any of the below ciders to be exactly what you're looking for, depending on your taste. They're listed in alphabetic order, which means they are not ranked. I repeat: These are not ranked.
Ace Apple Cider
Ace Pineapple Cider
Ace Hard Perry Cider
Wandering Aengus Golden Russett
Wandering Aengus Oaked Dry Cider
Angry Orchard Green Apple
Angry Orchard Iceman Iced Cider
Angry Orchard Knotty Pear
Angry Orchard Stone Dry
Angry Orchard Strawman
Angry Orchard Summer Honey
Anthem Apple Cider
Anthem Cherry
Argus Ginger Perry
Ciderboys Peach County
Ciderboys Raspberry Smash
Ciderboys Strawberry Magic
Cider Riot Burncider
Cider Riot Never Give an Inch Blackberry Cider
Cider Riot Pogo Hopped Cider
Cigar City Homemade Apple Pie Cider
Eden Ice Cider Co. Cinderella's Slipper Still Cider
Eden Ice Cider Co. Sparkling Dry
Harpoon Craft Cider
JK's Scrumpy Farmhouse Summer
JK's Scrumpy Haybaler
JK's Scrumpy Northern Neighbor
JK's Scrumpy The Pair Perry
Johnny Appleseed Hard Cider
Kopparberg Pear Cider
Maeloc Strawberry Cider
Original Sin Apple Cider
Original Sin Elderberry Cider
Shacksbury Cider Arlo
Shacksbury Cider Basque
Smith + Forge
Starcut Pulsar Semi-Dry Hard Cider
Treehorn Dry Cider
Vander Mill Puff the Magic Cyser
Woodchuck Day Chaser Semi-Dry Cider
Woodchuck Fall Harvest
Wildcide Apple Cider
Next: Rankings! Ciders #40-21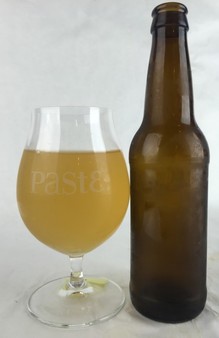 40. Salty Nut Vern's Dry Alabama Cider
City: Huntsville, AL
ABV: 8%
The verdict: The "Vern" in the title is a man named Vern Wolff, a local Huntsville, Alabama homebrewer and somewhat legendary local beer figure who creates the single best mead I've ever tasted, bar none, out of his home. His apple cider, brewed in conjunction with Huntsville's local Salty Nut Brewery, isn't quite on the same level, but it's pretty solid stuff as well. Off-dry and noticeably tart, it's a rustic, old-school cider all the way—the kind of thing you could probably imagine George Washington quaffing at Mount Vernon to maintain his buzz while waiting for a new shipment of molasses-laced rum to arrive. I have no idea if any wood or barrel-staves were used in making this particular cider, but it does possess a woody note and enough firm tannin to make me think of that as a possibility … but it's also subtle enough to leave that as a question rather than a certainty. Truly dry ciders had a bit of a rough time in the rankings in general, but the best ones, like this, maintain at least a hint of residual sweetness to remind you that this is indeed fermented apple juice we're drinking.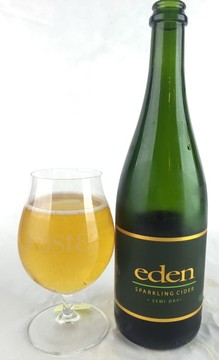 39. Eden Ice Cider Co. Sparkling Semi-Dry
City: Newport, VT
ABV: 9.5%
The verdict: Looking at the awards that Eden has racked up for their line of ice ciders, I'm comfortable in admitting this: I don't believe Paste's cider palate is quite as advanced as its craft beer palate. In fact, I'm sure of it. With that said, we found some of their other offerings such as the 8.5% ABV dry cider to be challenging when it comes to drinkability—the kind of product that may garner awards from oenophiles, but is more difficult to approach for more casual drinkers. The semi-dry cider, on the other hand, we found intriguing. Clocking in at 9.5% ABV, it was one of the heavyweights of the tasting, and a unique one at that. With a nice level of residual sugar granting it some levity to balance the unmistakeable hit of alcohol, it was big, burly and tannic in comparison to most of the other ciders on the table, with a drying finish that coats the tongue. The fact that it's sparkling is also quite noticeable—this was likely one of the most strongly carbonated ciders in the entire tasting, which also made it stand out. As stated: This is a cider that has been showered with awards in the past, so if you're in the market for hard cider pushing the boundaries on "apple wine," it's a product you'll want to seek out.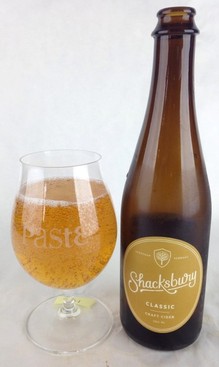 38. Shacksbury Classic
City: Shoreham, VT
ABV: 6%
The verdict: Shoreham's Shacksbury is a good example of what many artisanal cideries in the U.S. look like and produce in 2016. Their lineup is eclectic and challenging, although it largely strays away from additional flavorings or fruits and instead tinkers with yeast profiles and variations on earthy, tannic, old-school ciders featuring carefully chosen apple blends. "Classic" is probably the most approachable offering of theirs that we tasted, but still fairly unique. Richer than most ciders in its ABV range, and with a hard-to-place earthiness, it's off-dry and softly effervescent. There's a hint of something darker in its richness, a touch of what is perhaps vanilla or marshmallow, that someone who had only tasted popular supermarket ciders would likely find quite unexpected. We certainly did, but Shacksbury Classic leaves an overall positive, slightly unquantifiable impression.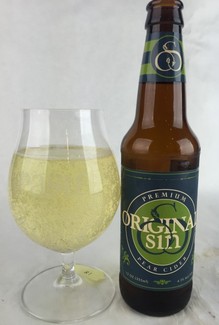 37. Original Sin Pear Cider
City: New York City
ABV: 4.5%
The verdict: There were a lot of pear ciders in this tasting (some pear/apple combinations, some 100% pear juice perrys), and many of them performed quite well—with the notable exception of sugar monstrosities such as Kopparberg, which is still hurting my teeth as I type this, a week later. We also had a good number of Original Sin offerings, enough to notice something pleasant about their lineup: None of the Original Sin ciders are offensively assertive or in-your-face. By and large, most of the Original Sin ciders are on the drier side of the spectrum, and even when they incorporate other fruit flavors such as cherry, elderberry or apricot, they never turn into complete fruit bombs like some of the others. In fact, sometimes the factor holding them back is that a cider is a little bit too delicate or subtle, as in the previously mentioned Elderberry. The pear, however, is solid, and even somewhat unusual against the other pear ciders. It's not as sweet or juicy as almost all of the other perrys, with more prevalent citrus notes and an almost leathery touch on the back end, despite being light and drinkable. Unlike many of the other pear ciders, it's not IMMEDIATELY obvious that you're dealing with pear rather than apple, which one could consider a positive or negative. Up to you, humble drinker.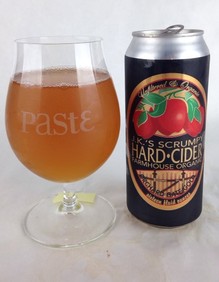 36. JK's Scrumpy Orchard Gate Gold
City: Flushing, MI
ABV: 6%
The verdict: Okay, remember how we just said that most of the Original Sin ciders are on the subtle or modest side? They come off that way in comparison to JK's Scrumpy, because everything that Scrumpy produces is bombastic and larger-than-life. This is a for-better-or-worse proposition—some of the Scrumpy ciders we sampled were totally cloying, or so stuffed with spices that they're absolutely overwhelming. However, they also have some real winners in the portfolio at the same time. Orchard Gate Gold is the flagship, the most "standard" cider in the bunch, but still hugely flavorful—"intensely flavorful," in the notes of one blind-taster. It's a sweet, rich cider that conjures impressions of slightly roasted apples—"brown sugar applesauce and rum," according to another score sheet. The caramelization stops short of being unpleasant, though—this is just a fairly decadent classic hard cider that packs about as much flavor into 6% ABV as you're going to find. Some people will absolutely adore that, and for others it will be a bit too much, but it's easy to see how this one sets the tone for all of the JK's Scrumpy products. They make ciders for the hedonistic cider drinker.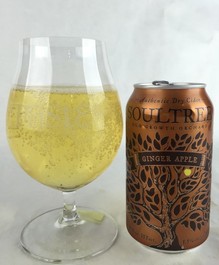 35. Soultree Ginger Apple
City: Whistler, BC Canada
ABV: 5.5%
The verdict: Ginger proved to be a common addition to these ciders, and one that worked well more often than not—with a notable exception or two that practically set our mouths on fire with ridiculously spicy, concentrated ginger heat. Soultree's offering dances on the periphery of being over the top, but eventually settles down: It's very heavy on the ginger, but not to the extent that you completely forget there's a cider under it all. The spice gives it a touch of heat that sets your mouth to prickling, which likewise pushes drinkability down a bit, but no more than your average ginger beer. Indeed, ginger beer seems to be a pretty good comparison overall, as Soultree's Ginger Apple is lightly fruity, built on what seems to be a clean, neutral cider that acts as a vehicle for the big ginger flavors. It would probably be a superb mixer in cider/ginger beer fusion drinks—actually, we'd really like to try it with a splash of whiskey now. Hmmm…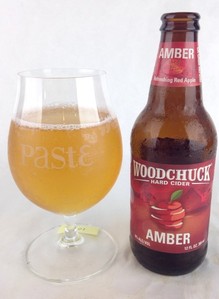 34. Woodchuck Amber
City: Middlebury, VT
ABV: 5%
The verdict: Ah, Woodchuck Amber. For so long, this single product more or less was the definition of hard cider in America, and we have to admit: It's actually better than we remembered. On the sweeter side ("demi-sec," wrote our BJCP-certified taster), but nothing over-the-top, it's still a good definition of what easy-drinking cider usually looks like in the U.S. market. "Middle of the line clean apple cider," wrote one taster. "Concentrated apple juice" wrote another, who was not quite as sold on it. Still another noted a pleasant, balancing hint of tartness that enhances drinkability. Regardless, it's much, much better than some of the othered flavored ciders that Woodchuck was making in the mid-2000s.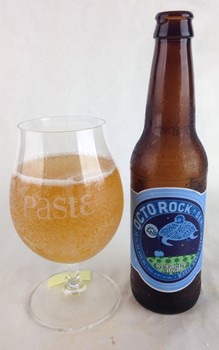 33. Starcut Ciders Octorock Semi-Sweet Hard Cider
City: Bellaire, MI
ABV: 6.3%
The verdict: It should be no surprise that craft breweries are also driving craft cider forward by releasing their own brands, such as Short's Brewing Co's Starcut Ciders. The funny thing is that the legality of doing so completely varies from state to state, as some would not allow a brewery to also produce ciders, classified elsewhere as "wines," etc. Regardless, this semi-sweet offering from Starcut is right down the middle of approachability, with pleasant juiciness, a bright, citrus zest-like edge and just enough light funkiness to give it an x-factor. It's like a slightly more complex spin on what the average drinker would picture in his/her mind when someone says "hard cider."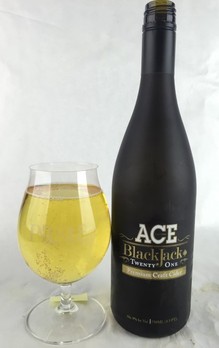 32. Ace Black Jack 21
City: Sebastopol, CA
ABV: 9%
The verdict: Ace crams as many card references as they can into the title of this interesting, high-gravity cider, which receives aging in chardonnay barrels and an expensive-looking ceramic bottle. Its execution is interesting and unexpected—unlike several of the other oak and wine barrel-aged ciders, it acquires relatively little woodiness and tannin from its time inside the barrel, thus maintaining drinkability. Instead, the barrel character comes through with a bit of sweet, unctuous butteriness and hints of tropical fruit—but overall, this is still pretty reserved, composed cider. In fact, you'd be hard-pressed tasting this blind to even realize it's a high-gravity offering, the booze is hidden so adroitly. The ABV and pleasing, mid-sweet fruit flavors make for a dangerously drinkable combination, and a pretty impressive display of the cider-maker's more technical skills.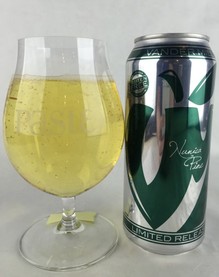 31. Vander Mill Nunica Pine
City: Spring Lake, MI
ABV: 6.8%
The verdict: Given our all-consuming love of hop-forward beer at Paste, we're not too surprised that many of the hopped ciders did very well in this tasting. Some are still skeptical of the concept of hopped cider, but it's a natural way to bring the IPA-loving beer geek contingent over into the cider fold, and in some cases these hoppy ciders open up possibilities you simply don't see in beer. This isn't the most obvious of the hopped examples, though, and the aromatics don't pop with a specific note that IPA drinkers would likely recognize immediately from a pale ale bouquet. It's fairly tart and refreshing, with mild but present tannins and a fruitiness that straddles white wine and orangey citrus (which makes more sense once you realize it's hopped). There's also an earthy, danker note that presumably is the varietal nature of Colombus hops shining through—finally, a characteristic we are Paste are quite familiar with.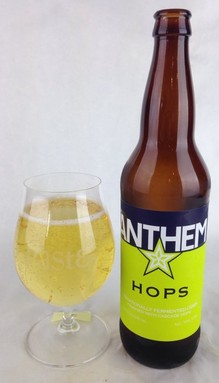 30. Anthem Hops
City: Salem, OR
ABV: 6.5%
The verdict: Anthem and Wandering Aengus ciders are both produced by the same company, with Anthem as the flagship line and Wandering Aengus trending toward the "artisanal," but both brands produced a few winners in this tasting. Of note: They have a cool spreadsheet on the website to see a ton of details about how every batch of cider differs. The hopped cider from Anthem is pretty similar in character to Vander Mill's, although the hops present themselves a tad more assertively. Perhaps it's simply thanks to the varietal, Cascade, which we already know so well, but tasters could easily note citrus flavors in particular, including lemon and grapefruit, which pair nicely with another mildly tart, slightly grassy cider. You even get a little bit of bitterness that is similar to hop-derived bitterness, which pairs nicely with a kiss of residual sweetness. It's well-balanced, refreshing hopped cider.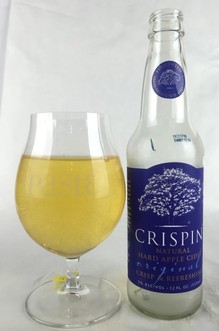 29. Crispin Original Hard Cider
City: Colfax, CA
ABV: 5%
The verdict: It got harder to love the Crispin brand after its 2012 acquisition by MillerCoors, but one also shouldn't overlook the fact that it was one of the important drivers of the craft cider movement from the 2000s onward, especially when it came to fostering innovation and "artisanal" special releases. And the flagship hard cider? Still pretty damn solid as well. Crispin is on the sweeter, juicier side of the spectrum, with a floral, honey-like sweetness we didn't specifically note in many others. There's a lot of complex fruit notes happening for a 100% apple cider, with notes that might even make one think that pears or even berries of some sort were tangentially involved. It's a reminder of one way that the cider market differs from the beer market: Some of the big, corporate-owned products are still very tasty examples of the style. A blind tasting is of course the best way to find this out, removed from our inevitable distaste for Anheuser and MillerCoors. Although, please note—both Miller's Smith & Forge and Anheuser's Johnny Appleseed did not make the ranked portion of the tasting. Crispin is still on a much higher level than those ciders.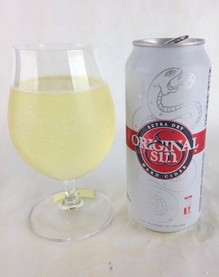 28. Original Sin Extra Dry
City: New York City
ABV: 5.5%y
The verdict: In many of the head-to-head tastings, we leaned slightly toward ciders with a bit more residual sweetness, but Original Sin was one of the lineups where we preferred the "extra dry" variant to the original. True to name, it is plenty dry—every single taster's score sheet correctly noted that they must be tasting a dry cider. Carbonation and effervescence seems on the higher end, which pairs well with the dry, tart, green apple flavors and crisp finish to create a very light, brut champagne-like dry cider. You can see why they package it in 16 oz cans, as quaffability is definitely a priority. They're easy drinking cans meant to be crushed while still having enough flavor to keep things interesting. That's what this cider is meant to be, and that's exactly what it does. It's like something you'd take down to the pool while grilling hot dogs.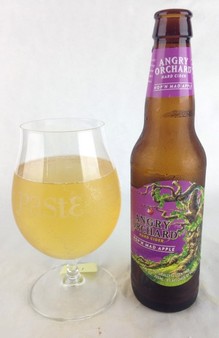 27. Angry Orchard Hop'n Mad Apple
City: Cincinnati, OH
ABV: 5%
The verdict: One thumbs up and one thumbs down to this cider: Thumbs down to that terrible hop pun name, thumbs up to another solidly hopped example of the style. We tasted a whole lot of Angry Orchard ciders in the course of this tasting (unsurprising, as they make more varieties than anyone), and walked away noncommittal on some and very impressed with others. The hopped offering boasts a firm charge of hop aromatics and flavors, easier to perceive as "hoppy" than most, with pronounced floral and citrus notes. It strikes a good balance with the base cider, which seems a touch drier than the regular Angry Orchard The Crisp, while maintaining a hint of sweetness. Angry Orchard uses a blend of both floral noble hops and tropical southern hemisphere hops to derive a nice degree of complexity.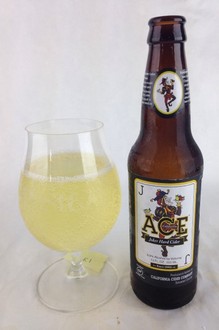 26. Ace Joker Dry Cider
City: Sebastopol, CA
ABV: 6.9%
The verdict: Another solid dry cider, this time courtesy of Ace. It's similar to Original Sin's extra dry offering in color and mouthfeel, but packs a bit more punch on the palate. Tartness is noticeable—perhaps easier to perceive with an absence of residual sugar—along with some light tannins/yeasty flavors that make one think slightly of champagne. Other tasters noted lemon citrus and a pleasant acidity, and the dryness made it quite easy to pick out of a lineup of sweeter ciders and fruit-flavored drinks. It's not too fussy, but this type of cider is the ultimate as far as drinkability and food-pairing flexibility is concerned. You can drink it with practically anything—as in wine, where champagne is paired with everything, so goes cider.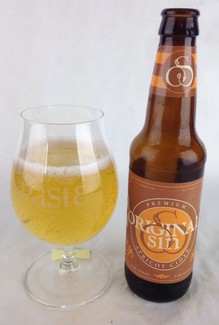 25. Original Sin Apricot Cider
City: New York City
ABV: 5.5%
The verdict: Like others in the Original Sin line, their apricot cider is a little ephemeral and hard to grasp. Tasting blind, we all knew there was fruit involved in some way beyond apples—but it was very difficult to say what, exactly. Some thought they were dealing with a hopped cider, but it was actually the delicate stone fruit flavors of apricot. It's complemented by notes that are lightly herbal and grassy, completing the overall "orchard" aesthetic nicely. A touch of tartness and acidity aid in drinkability, as they do in sour beers, although none of these ciders really approach the sheer tartness of most of the sours we would taste in an American wild ale tasting. It's another well-executed fruited cider that doesn't conk you on the head with the word on the label. That may seem unlikely, or you may think you'd easily be able to identify the fruit flavor in a drink like this one—true, if you go into it knowing that you're pouring yourself an apricot cider. Try a large-scale blind tasting, and your perceptions are likely to change.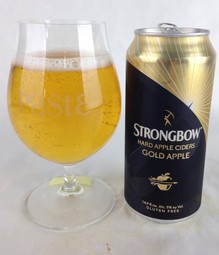 24. Strongbow Gold Apple Hard Cider
City: London, England
ABV: 4.5%
The verdict: Strongbow made an interesting move in 2014 by quietly phasing out the original Strongbow Gold, which it classified as a dry cider, and replacing it with "Gold Apple," a somewhat sweeter offering. There were unsurprisingly some protests, but in the end it remains one of the country's best-selling cider brands, and is actually the #1 brand in the world, with a 15 percent volume share in the global market. To compare it to a shot from a bow: It's in the dead center of the bullseye, but the shooter took the shot from only 10 feet away. Strongbow Gold just isn't aspiring to all that much, which is fine. It's very authentic-tasting, easy-drinking, juicy apple cider without much tartness to it, the definition of a crowd-pleaser. It seems like the kind of cider that, if you love it and insist that it's better than all others, you probably developed nostalgic feelings for while traveling in London or exploring hard cider for the first time. There are several others on this list that are quite similar: Everyday, blue collar ciders that are clean, sweet (but not abominably sweet) and get the job done.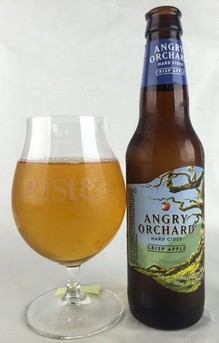 23. Angry Orchard Crisp Apple
City: Cincinnati, OH
ABV: 5%
The verdict: And oh, hello—a perfect example of how I just ended the Strongbow entry. Angry Orchard's flagship, Crisp Apple, is very much in the same boat and same style—something we came to see by the later days of the tasting when we realized we could invariably pick out the highest-selling flagship brands on the table because they struck a lot of the same chords. This is the top-selling cider in the U.S. by a wide, wide margin, and there are plenty of somewhat cynical cider and beer geeks who would tell you that's solely a function of marketing. Well it's not—it's marketing and a solid, dependable product, or Angry Orchard would never have been able to explode to control the market as it did. Crisp Apple is straight-up juicy; apple juicy; "let's go get some apple cider at the orchard and have some donuts" juicy. There's not much else going on—it does sort of dry out with that whole "crisp" thing in the title, but in the end it's still semi-sweet, friendly, approachable cider.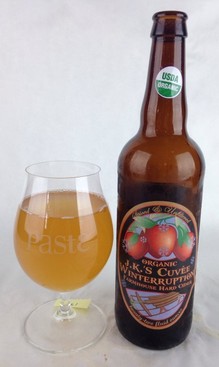 22. JK's Scrumpy Cuvee Winterruption
City: Flushing, MI
ABV: 6.9%
The verdict: Leave it to JK's Scrumpy to create this one, with its aptly named eruption of flavors. These guys simply make big, bold ciders. This spiced winter offering initially hits you with heavy cinnamon, but it's pleasantly sweet and desserty in nature, avoiding the spicy, hot Big Red chewing gum quality we got in a couple other cinnamon-spiced ciders. After the cinnamon it fades into something more rich and creamy—like a vanilla custard or perhaps maple brown sugar oatmeal (with apple in there, somewhere). One taster couldn't quite decide on a rating until he realized a note on the nose that he particularly enjoyed: Roasted pecans. The sweetness does impede drinkability somewhat, and balance eludes this one by a country mile, but the flavors are on-point when you think of it as an after-dinner drink. In a tasting where a lot of the huge, rich ciders didn't score very well, Winterruption was a nice alternative. It's a rather ridiculous amount of flavor in that 6.9% ABV frame. Unrelated note: It's interesting to read online reviews for a cider like this one because it reveals the huge range of personal tasting perception. Half of reviewers claim they can barely taste the spices. The rest claim the spices are too intense. Both have valid arguments.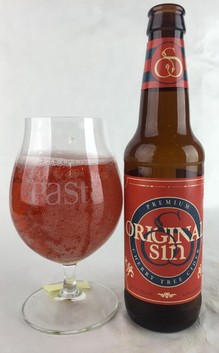 21. Original Sin Cherry Tree Hard Cider
City: New York City
ABV: 6.7%
The verdict: Of the various fruits one might blend into a cider, we have to admit that cherry would not have been all that high on our wish list. It was a surprise, then, to find a cherry cider that we all quite enjoyed, but not a surprise to see that it was another from Original Sin, which was deft and tactful with its use of fruit all throughout this tasting. Nothing about this cider screams "cherry." It's really quite an unusual palette of flavors, with a strong, noticeable nutty or roastiness that is as pleasant as it is unexpected … we finally settled on "chestnuts." Only then do you get a fruity richness, but like most of the ciders in this line, there's not a ton of residual sugar. With that said, this is a very rich cider, and one with the mouthfeel and heft of a higher ABV offering. It seems big enough to be a dessert cider, but restrained enough that you could also have a couple at the bar.

Next: Ciders #20-1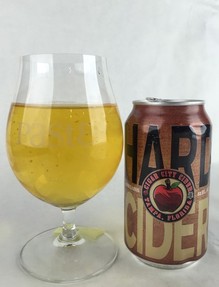 20. Cigar City Hard Cider
City: Tampa, FL
ABV: 5.5%
The verdict: Craft beer fans would probably expect Tampa's Cigar City to produce a more nuanced cider than most, and that's pretty much what they deliver. It's fascinating to compare something like this to the Angry Orchard Crisp Apple and competitors—it feels like one is meant to appeal to absolutely anyone, and the other is going for a specific profile that isn't too far off from what is mass-marketed, but is noticeably different in ways that ultimately make a big impact. Cigar City's flagship cider is a more rustic example of what feels like "classic apple cider," off-dry and with lots of aromatic notes that make it seem more authentic and farmhousey. There's something a little bit leathery and musty in the nose, a slight funk not too different from the esters you'd find in a classic abbey ale, albeit much more subtle. It's subtle in a way, though, that drinkers who have been indulging in huge, high-gravity beers might not immediately pick up on. It takes a little thought to wrap one's head around.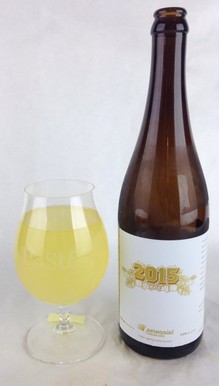 19. Perennial Artisan Ales 2015 Cider
City: St. Louis, MO
ABV: 7%
The verdict: Now we're talking—here's some really interesting cider. It seems fitting that a white wine barrel-aged cider comes from a craft brewery rather than one of the bigger cideries, and it particularly makes sense coming from Perennial, whose barrel-aged Belgian and sour ales are invariably sublime. Here, a stronger-than-average batch of cider spent 10 months in the wine barrels. It emerges sharing similarities with some of Perennial's barrel-aged beer, but also significant differences. On the palate, it's quite woody, with pronounced flavors of neutral oak. As we've noted with some of the other oaked ciders, the residual sugar is seemingly cut down greatly by the presence of increased tannins, which give each sip a very dry finish. The wine itself doesn't contribute quite as much flavor as one might expect, but it's present in hints of citrus and tropical fruit. This is not the easiest of these ciders to drink, but people who love dry ciders and especially oak will probably love it.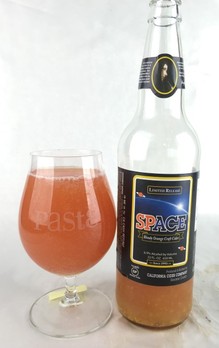 18. Ace Space Bloody Orange Craft Cider
City: Sebastopol, CA
ABV: 6.9%
The verdict: Confession time: There was literally no way for us to not know which one this was on the table, if we'd seen the clear bottle beforehand. It's that distinctive-looking: Bright orange, with a pinkish tint and a ridiculous amount of sedimentation floating around, making the bottle and glass look like miniature lava lamps. Weirdest-looking cider of the tasting? Probably your winner right here, but also quite tasty and unique. Blood orange is an inspired choice for cider blending, and it derives a complex citrus quality that invokes both sweet orange and tart pink grapefruit. The effect is like a tart, half-half orange and grapefruit mimosa, without too much residual sweetness. The fact that they made it drinkable is impressive, and it's a really refreshing flavor combo.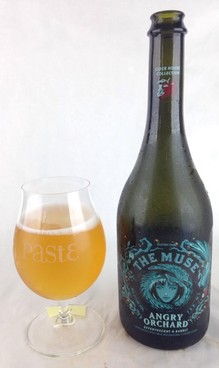 17. Angry Orchard The Muse
City: Cincinnati, OH
ABV: 7.7%
The verdict: Angry Orchard's The Muse is the sort of higher-ABV, oak-aged cider that you can now find with regularity from artisanal cideries, and thus it's likely a nice gateway for conventional cider drinkers taking their first steps into a wider world. It is, however, significantly sweeter than most of those ciders are likely to be … in what we were sort of surprised to find was an enjoyable way. Several tasters thought they might be drinking an ice cider, thanks to the more noticeable booziness and residual sugar. Oak adds a lingering, subtle woodiness and spice, but not the drying quality that we've seen it have elsewhere. The final impression is almost like a rich, carbonated applejack, which is essentially a distilled cider, except it's obviously not THAT boozy. All tasters agreed that the sweetness was potentially problematic, but at the same time, they concurred that this would be a really excellent in the right quantity. "Killer dessert cider" wrote the BJCP-certified taster, and that's what it is.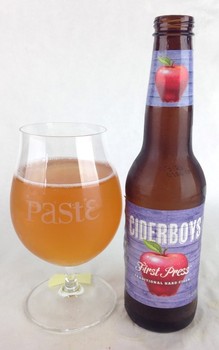 16. Ciderboys First Press
City: Stevens Point, WI
ABV: 5%
The verdict: Ciderboys is a fascinating line of ciders, a true roulette wheel of flavors—and ratings in this tasting. Operated by Stevens Point Brewery, which sneakily produces some really underrated beers, they mostly ply their trade in shamelessly flavored, to-the-point spiced and fruit ciders. Some of them we tasted were overly sweet, artificial-tasting messes, but at the same time, some of the brand's other flavored ciders were brilliantly balanced. What we shouldn't lose sight of, however, is this: Ciderboys also produces a damn fine traditional apple cider at the same time. Very much in the mold of say, Angry Orchard's Crisp Apple, it's very lightly tart and primarily sweet, but with a very clean, authentic burst of fresh, juicy apple. The x-factor that bumps it up a few spots higher in the rating is a subtle richness, a rounded sweetness on the palate that comes off less as straight sugar and as a slightly more caramelized, refined sort of decadence that doesn't detract at all from its drinkability. I fully expect that this is the kind of cider you could put in a fancy, hand-labeled bottle from a hyped brewery or cidery, and beer and cider geeks would write paeans of praise via online rating sites about it.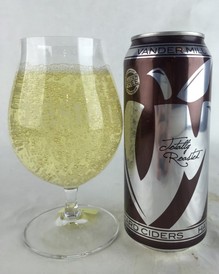 15. Vander Mill Totally Roasted
City: Spring Lake, MI
ABV: 6.8%
The verdict: It's nice when these ciders seem to have a mission statement right off the bat and then execute the nuances of it so well. In the case of Vander Mill's Totally Roasted, it seems like someone must have said, "What if we make one of those apple pie ciders, but without all that sugar?" What you get instead are spices that seem warm and toasty—a hit of cinnamon that is present but restrained, followed by nuttiness (cinnamon roasted pecans are an ingredient), followed by subtle vanilla, all while staying dry. It's like someone's rustic, cinnamon-and-nuts homemade applesauce. Is that a thing, or did we just invent it? Regardless, it's a great example of how a cider can be rich if desired, without being straightforwardly sweet. We had a lot of other "apple pie" ciders—some great, some bad—but this was the most unique because it had a unique goal in mind.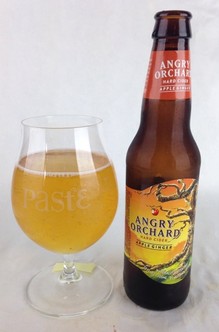 14. Angry Orchard Apple Ginger
City: Cincinnati, OH
ABV: 5%
The verdict: One sort of can't help but categorize the ginger ciders in this tasting by where they fall on the ginger-ometer, and in the case of Angry Orchard's offering, the reading would be "low-to-medium," aka lighter than most. There's a palpable hit of spicy ginger on the nose, but it's toned down a bit on the palate to yield what one would expect from a mass-producer of cider: Agreeable, easy-drinking product. "Heat" from the ginger is largely absent, as the company manages to capture some of the aromatics and flavor with an eye toward drinkability. Their restraint allows the semi-sweet cider base to still be perceivable as well. What you end up with is the quaffable scion of ginger ale and apple cider, and we mean that as a compliment. Those who enjoy ginger ale but don't want anything too spicy will definitely dig this one.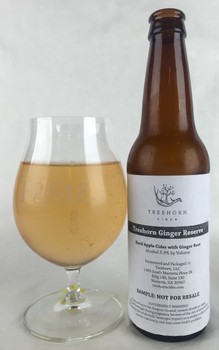 13. Treehorn Ginger Reserve
City: Marietta, GA
ABV: 5.9%
The verdict: Where Angry Orchard's ginger cider zigs, this one zags pretty hard. The ginger is much more of a focus, with a beautifully spicy, aromatic nose in particular. It walks a balancing act—too much spice, or just enough? In the end, we think it's just barely on the right side of the equation, in a way that appeals to the ginger-lovers in us, particularly because it doesn't bog down in excessive heat. The corresponding cider is on the drier side, and contributes a firm, slightly tart fruitiness, but what you're really drinking this one for is the excellent application of the ginger. It seems like it would be extremely versatile as both a beverage and a potential mixer—enough ginger to cut through the other ingredients in a mixed drink, but not too much that you can't enjoy it on its own. It's our overall highest-rated ginger cider.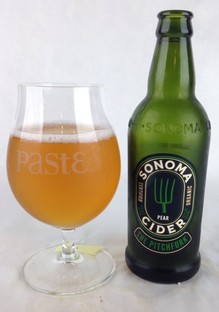 12. Sonoma Cider The Pitchfork
City: Healdsburg, CA
ABV: 6%
The verdict: We did enjoy a lot of pear ciders in this tasting, but we noticed something about them: The gulf between the best and the worst pear ciders is a very wide one. Bad pear ciders hit you with a sledgehammer of cloying artificiality—they taste like a sugar rush of liquified Jolly Ranchers. Good pear ciders, on the other hand, are usually still sweet, but with additional complexity. The Pitchfork is one of those complex ciders, achieved through a mix of apple and pear juice. The pear adds a richness and a darker, deeper sweetness to the apple base—like both of them have been lightly caramelized. All in all, it's a little bit decadent, but in a way that feels earned, rather than the result of dumping a bunch of sugar in a bottle.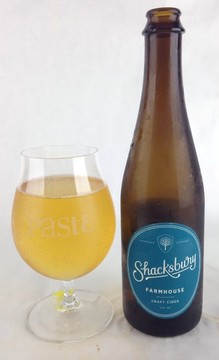 11. Shacksbury Farmhouse
City: Shoreham, VT
ABV: 6.5%
The verdict: Most of the farmhouse ciders in this tasting didn't immediately leap out at us, but Shacksbury's was the most prominent, pleasant exception. Think about a rustic French saison when you drink this—aromatics of farmyard, hay, fresh cut grass and wood. At the same time, though, there's also a nice background of tartness that gives it vitality, and light tannins that enhance a sensation of dryness at the end of each sip. Flavors revel in funk more than fruit, but it's a very refreshing cider. As far as the earthy, complex, old-school historic ciders go, this one was best-in-class for the tasting. If you're a fan of say, Saison Dupont, you'd probably love this one.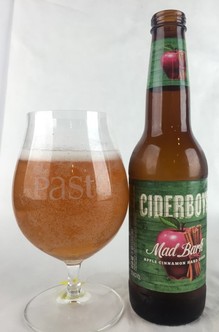 10. Ciderboys Mad Bark Apple Cinnamon
City: Stevens Point, WI
ABV: 5%
The verdict: There's nothing sophisticated or contemplative or thoughtful about this cinnamon-spiced, apple pie-like cider. This type of beverage is never going to win some kind of prestigious competition devoted to classic ciders. Here's what this really is: Straight-up wish-fulfillment, guilty pleasure cider. The cinnamon is dialed in just right—none of the heat, all of the aromatics. It's sweetly cinnamon, chest-warming and never cloying, with the perfect level of residual sugar. Literally everyone in the tasting lineup—and it's a pretty tough lineup of critics when it comes to anything artificially flavored—enjoyed this cider. Wrote one: "Gimmick, but an amazing gimmick." It's like the session-strength distillation of a great apple pie moonshine. You'd never see us drinking multiple pints of this in a row, but we'd gladly polish off a glass of it right now.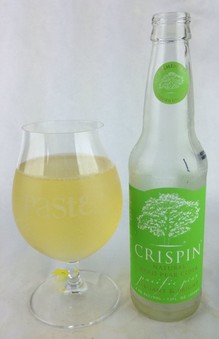 9. Crispin Pacific Pear
City: Colfax, CA
ABV: 4.5%
The verdict: The first word on the first score sheet for this beer is fittingly "crisp," and that pretty much sets the tone. It's measurably drier than most of the other pear ciders we tasted … which still means it's fairly sweet compared to the dry apple ciders, but for a 100% pear juice perry, it's more refreshing than decadent. One might not even be entirely aware, tasting blind, that this is a perry—you might just as easily come to the conclusion that it was a "tart apple" or green apple-based cider, which isn't a bad thing at all. "Clean and easy-drinking," wrote one taster. "Sweet, bright and clean" wrote another. It's a pear cider handled with the steady execution and eye toward drinkability that you see in some of the crisp, refreshing apple ciders that also scored well.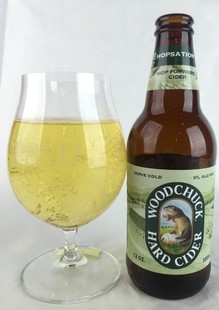 8. Woodchuck Hopsation
City: Middlebury, VT
ABV: 6.9%
The verdict: Woodchuck's hopped cider doesn't hit you quite as obviously in the hop department as some of the others, and instead zeroes in on a good balance and complexity of influences. Guesses at its provenance ranged all over on the score sheets—white winey? Pear cider? A few tasters, however, did pick up on the x-factor: Cascade hops. They impart a little bit of green, herbal grassiness, but mostly a pleasant note of lemon/grapefruit citrus zest, which fooled a few tasters into the wine association. Regardless, this is very refreshing, delicately composed cider, with a base that doesn't detract from the feature, but a titular component that also works in the background to make a cider that you can choose to either quaff or examine in depth.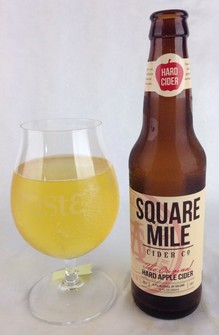 7. Square Mile The Original
City: Portland, OR
ABV: 6.7%
The verdict: In every one of our tastings, there always seems to be one beer or cider that scores really solidly across the board with every taster … but that we barely discuss, because we're talking about other ones on the table that are much flashier, for better or worse. In the cider tasting, that was Square Mile's The Original. Every single taster enjoyed this, with notes like "Another classic American cider, very solid" and "very nice, start to finish." It's notably drier than most of the mass-market flagship ciders, although perhaps not quite enough to actually refer to it as a "dry cider"—it exists more in some limbo in between. It tastes of classic American apples—old-school apples, the sort that you'd go and pick with your grandmother at the local orchard. Not today's designer, flavored, intensely sweet and tart apples; just an old-fashioned cider with no off-flavors or hint of artifice.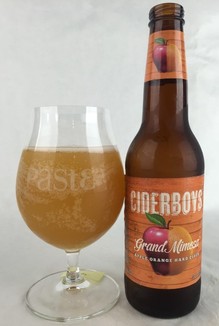 6. Ciderboys Grand Mimosa
City: Stevens Point, WI
ABV: 5%
The verdict: A few entries back, I compared the Ace Space Bloody Orange to a grapefruit mimosa—and here's your classic mimosa. Like Ciderboys Mad Bark, there's nothing at all traditional about this mad concept. Apple cider and orange juice does not, on paper, seem in the least like something that should work together … and yet, this does. It's not sophisticated, no more than your post-hangover brunch mimosas are sophisticated, but it's simply tasty. On the nose, you get fresh-squeezed orange juice, pure and simple. It looks and smells like you just got your first mimosa of brunch at some popular downtown restaurant that is doing a killing on a bustling Sunday morning. On the palate, the sweetness does not overwhelm, and you even manage to find a hint of apple from time to time. We're not going to argue that this is some beautiful artistic expression, but it's clearly exactly what the cidery was going for. 100 percent of the tasters, in a blind tasting, wrote the word "mimosa" in their notes. We rest our case.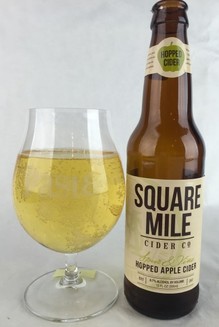 5. Square Mile Cider Co. Spur & Vine
City: Portland, OR
ABV: 6.7%
The verdict: Our #1 hopped cider is unabashedly hoppy, the true hard cider for the IPA drinkers in the audience. One score sheet nails it dead on: "Tastes like a southern hemisphere IPA." Quite right, considering that Spur & Vine is generously and exclusively hopped with Galaxy, an Australian/New Zealand-grown varietal known for its bright tropical fruit flavors and aromatics. Those come through in spades via Spur & Vine, with awesome aromas of mango and passionfruit that made it immediately stand out from some of the other hopped ciders. It dials the hops back just a tad on the palate, but this is still unmistakably a hoppy cider, and stretches the boundaries of what one would think of as "hopped cider" or "apple IPA." Some would probably criticize this product for being too one-dimensional in its hop rate, but it achieves a great hop profile and the aromatics alone are enough to make it great. If hops are your thing, then this cider immediately vaults to the top of your list.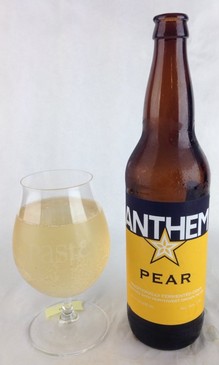 4. Anthem Pear
City: Salem, OR
ABV: 6.2%
The verdict: As stated before, if the pear ciders tend to be all over the place, this one fell right in the middle of the sweet spot. Like most of the 100% pear juice perrys, it's marginally sweeter than the average apple cider on the table, but it's notably drier than many of the pear ciders. Very juicy, authentic pear flavors recall memories of childhood lunchbox pears, but the truth is more complex—a blend of 7 different Barlett, Bosc and D'Anjou pear varieties that Anthem blends to find its platonic ideal. Tasters found unexpected complexity: "Well balanced, limes, drier than expected, cloves," to sample from one score sheet. Pear ciders don't quite get the dignified treatment of artisanal apple ciders, but this one is definitely worth a look.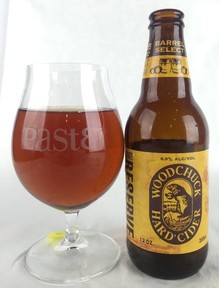 3. Woodchuck Barrel Select
City: Middlebury, VT
ABV: 6.9%
The verdict: It's funny to think that Woodchuck has come all the way from Woodchuck Amber to this cider—it's like a microcosm of the entire cider industry's evolution, condensed into only two products from the same company. Barrel Select is the closest thing in this entire tasting to a bourbon barrel-aged beer, to the point that Woodchuck even says consumers should drink it at a balmy 50 degrees, just below "cellar temperature." When's the last time you read that on a cider bottle? The barrel, meanwhile, is no gimmick—it comes through in a huge, palpable way, with big flavors of toffee, butterscotch and especially maple syrup. "Elegant, like a very light port wine," wrote one taster, struggling to find an effective comparison. "Serve with waffles," wrote another. It seems like it would be on the edge of excessive sweetness, but in the end, it manages to be less saccharine than plenty of the ciders that didn't see time in a whiskey barrel. It's a rather triumphant affirmation of how the old guard companies in American cider are still innovating; a cider we fully would have expected to dislike but wound up loving.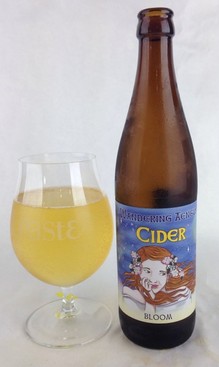 2. Wandering Aengus Bloom
City: Salem, OR
ABV: 6.9%
The verdict: Bloom, from Wandering Aengus, is the best distillation we came across of what we want in a classic hard cider—the hard cider that we would imagine or hope for if someone said "Hey, taste this hard cider I made." There's no real tricks here, it's simply a semi-sweet, old-school cider from heirloom cider apples that zooms in on the perfect level of each major flavor component. It's sweet(ish), but nowhere near cloying. It's tart, but nowhere near puckering. It's substantial, but drinkable. Multiple tasters compared it to the Honeycrisp apple, and lord knows we all love ourselves a fresh Honeycrisp, with its simultaneous punch of sweet, tart and acidity. Some tasters also noted a little bit of tropical fruity character, but Bloom is more of a triumph of balance and execution rather than uniqueness or gimmickry. It's the kind of cider that might not inspire a lot of conversation or songs of praise, but it was born to rock this kind of blind tasting.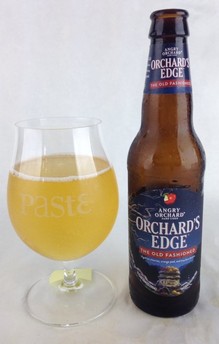 1. Angry Orchard The Old Fashioned
City: Cincinnati, OH
ABV: 6.5%
The verdict: We honestly figured that the winner of this kind of tasting would probably be some artisanal, funky cider from a small, hyped cidery, but this is why blind tastings are so interesting. Angry Orchard, the biggest cider-maker in the U.S., arrives out of left field with a new product that has barely even hit the market yet, and gives us a cider that is not quite like anything else out of the other 81 in the tasting.
The Old Fashioned is fascinating in both conception and execution, especially given that one doesn't necessarily seem to reflect the other, at least on first inspection. It's a cider made from a blend of American apples that is then aged on oak with tart cherries, orange peel and bourbon barrel staves. Note that this is staves, the broken-down pieces that were once the interior of a bourbon barrel, rather than aging the entire thing in a whiskey barrel. The result is a very complex, subtle and wonderfully executed cider that drinkers might not initially understand, because they're expecting it to be so much more brash. But there's a big difference in how this cider interacts with a wood addition and how, say, the Woodchuck Barrel select uses its bourbon barrels.
The Old Fashioned simply doesn't come off with a "bourbon" quality. Rather, it uses disparate elements—light, neutral oak, zesty citrus, a hint of vanilla and supple tannins—to create a wholly different impression, almost as if it had been aged in a crisp white wine barrel. Hints of tropical fruit are only amplified by the slight vanillans and caramelization presumably provided by the bourbon barrel staves. It's a beautifully complex cider that forces you to look at the label and then imagine its construction from the brewer's point of view. It's a surprising treat.
---
Jim Vorel is Paste's news editor, and he can now say he's sampled significantly more ciders than a few weeks ago. You can follow him on Twitter.