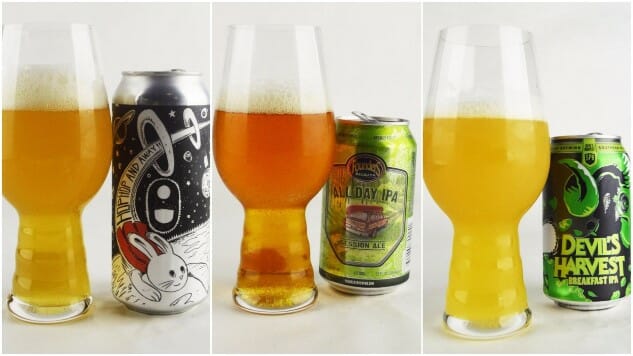 Well, this hasn't happened in a while. For the first time in perhaps 18 months, Paste sent out a call for a blind tasting, and we received significantly fewer entries than I was personally expecting, rather than more. A few months ago, I thought perhaps we'd get 50 barrel-aged imperial stouts, and we ended up tasting a truly absurd 144 of them. This time, I imagined that a style like session IPA might have no trouble exceeding 100, and we ended up with "merely" 52. Color me surprised.
Now, I should note that a few of the reasons for that number were factors of our particular requirements for this tasting. We instituted a hard 5% ABV cut-off, which eliminated a few 5.5% ABV "session IPAs" that seemed a bit too burly to truly qualify as "session." We also disallowed any standard pale ales from being included, even if they were labeled as "session pale," lest we have to include ALL pale ales—a tasting that we've already conducted in the past. We even received a handful of regular American IPAs and some "summer ales" from breweries that clearly did not read the rules very closely. All of these factors eliminated some potential entries.
But beyond those considerations, what does this say about the style of session IPA in 2017? In a recent feature on Paste, our drinks editor Graham Averill wrote about that very question, opining that the heyday of session IPA has perhaps already come and gone. It became established during its boom period in 2013-2016, but the initial wave has since rolled back, leaving it as a viable but significantly less widespread style rather than a staple of every single brewery's seasonal release schedule. On the positive side, this perhaps implies that the breweries still left producing session IPAs are the ones that have proven adept at creating highly assertive, hop-forward, low-ABV beers.
If you're somehow still not familiar with the style we've been discussing, session IPAs are more or less what they sound like: India pale ales that have been shrunk down to more "sessionable" stature, typically with a sub-5% ABV. The obvious question is then "What makes session IPA different from American pale ale?", to which the answer is "not a terrible lot, except marketing." However, if you really want to get a more codified answer:
– Compared to American pale ale (APA), session IPAs tend to have a lighter malt presence, and thus a balance that falls more overwhelmingly toward hops. They also tend to make less use of crystal malt, which results in a paler average color, or SRM.
– Session IPAs also unsurprisingly tend to have a more explosive hop rate than APA, although the difference between early and late additions during the brewing process means they can be either more or less bitter than your average APA (such as Sierra Nevada Pale Ale) as a result.
– Session IPAs can also reflect other substyles of IPA brewing, such as single-hopped or SMASH (single malt and single hop) beers, or the still emerging northeast-style IPA (NE-IPA), which was well represented in this tasting.
Got it? Good. Let's get onto the tasting.
---
A Note on Beer Acquisition
As in most of our blind tastings at Paste, the vast majority of these session IPAs were sent directly to the office by the breweries that choose to participate, with additional beers acquired by us via locally available purchases and the occasional trade. We always do our best to reach out to breweries we're aware of that make exemplary versions of particular styles, but things always do slip through the cracks. We apologize for a few significant omissions that we couldn't acquire, either due to seasonality or market shortages. There will never be a "perfect" tasting lineup, much as we continue to try.
---
Rules and Procedure
– As explained above, this is exclusively a tasting of session IPAs, largely determined by how the breweries chose to label their products. ABV limit was set at 5% ABV as the highest acceptable level. We did not accept standard pale ales, or even pale ales labeled as "session pale ale," as we then would have had to accept all pale ales. When in doubt, we simply allow a brewery's marketing to define a beer's style, and expect them to stick to the designation they've chosen.
– There was a limit of two entries per brewery. The beers were separated into daily blind tastings that approximated a sample size of the entire field.
– Tasters included professional beer writers, brewery owners, brewmasters and beer reps. Awesome, style-appropriate glassware is from Spiegelau.
– Beers were judged completely blind by how enjoyable they were as individual experiences and given scores of 1-100, which were then averaged. Entries were judged by how much we enjoyed them for whatever reason, not by how well they fit any kind of preconceived style guidelines. As such, this is not a BJCP-style tasting.
---
The Field: Session IPAs #s 51-21
All in all, most of the beers in The Field were perfectly acceptable. Some of them certainly walked the narrow and still fuzzy line of distinction between session IPA and "pale ale," while others struck us as not particularly fitting the style. Is there really a market out there for malt-forward session IPAs? Apparently, judging from a couple of these beers, but that's not the criteria we're looking for when we see "session IPA" on the label. The best examples were crisp and extremely drinkable, featuring big hop character and a modicum of bitterness, while not being held back in terms of mouthfeel by their lower ABVs.
As ever, the following beers are simply listed in alphabetical order, and as a result, they are not ranked. I repeat: These beers are not ranked.
Alaskan Brewing Co. Kicker Session IPA
Bear Republic Pace Car Racer
Blue Ghost Brewing Co. Firefly
Blue Ghost Brewing Co. Blood Orange Firefly
The Brew Kettle All For One Session IPA
Burial Beer Co. Ceremonial Session IPA
Castle Island Brewing Co. Candlepin
Crux Fermentation Project Off Leash
D9 Brewing Co. Swell Rider
Frost Beer Works Micro IPA
Full Sail Brewery Session IPA
Golden Road Wolf Pup Session IPA
Good People Brewing Co. JUCO
Green Flash Jibe Session IPA
Hermitage Brewing Co. 408 Session IPA
Hi-Wire Brewing Lo-Pitch Juicy IPA
Mill Creek Brewing Co. Woodshed
Newburyport Brewing Co. Melt Away Session IPA
Peak Organic Summer Session Ale
Red Brick Session IPA
Samuel Adams Session IPA
Scarlet Lane Brewing Co. Asteria
Schlafly Grapefruit IPA
2nd Shift Brewing Little Big Hop
Short's Brewing Co. Prolonged Enjoyment
Straight to Ale 6 Alberts
Straight to Ale Springfest
Stone Go To IPA
21st Amendment Down to Earth Session IPA
Two Roads Brewing Co. Lil Heaven
Upland Brewing Co. Campside
Zero Gravity Craft Brewery VT Haze
---
The Finals: Session IPAs #s 20-1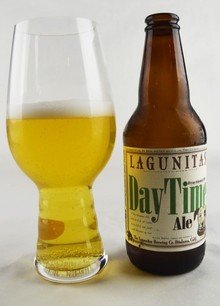 20. Lagunitas DayTime
City: Petaluma, CA
ABV: 4.65%
The verdict: Lagunitas, with its heady history of hop experimentation, is exactly the sort of regional brewery you'd expect to produce a year-round session or "fractional" IPA as they put it, which must have made the conception of DayTime a no brainer. Compared to some of the other session IPAs on the table, DayTime is actually a bit lighter in terms of body and mouthfeel, although it's not lacking for flavor. It hits with a wallop of dank, resinous, "green" hop character that you'd expect from the bud-friendly folks at Lagunitas, with some perfumey qualities and clean lemon citrus. Very easy drinking, but with a modicum of bitterness you don't necessarily find in all of the session IPAs on shelves these days, DayTime is expertly balanced—even if Lagunitas now is wholly owned by Heineken. Let's hope it stays that way.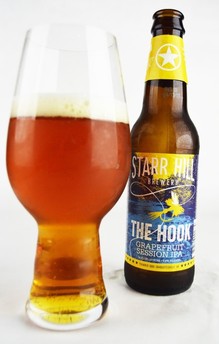 19. Starr Hill The Hook
City: Crozet, VA
ABV: 4.9%
The verdict: We had a good handful of fruited session IPAs in this pack—D9's tangerine one, Swell Rider, barely missed the top 20—but Starr Hill's grapefruit entry hit pretty close to the center of the bullseye. Bright citrus is all over on the nose—almost more blood orangey than immediately recognizable as grapefruit—with juicy fruit all over the palate. Drinking blind, it's fairly clear that you're drinking a fruited IPA, but unlike the worst examples of that substyle, it's not overwhelmed by residual sugar, which means it doesn't immediately taste like grapefruit candy. "For morning at the beach" says one score sheet, clearly evoking a mimosa-esque mental image. All in all, it's juicy, easy drinking and pretty much devoid of bitterness, but it's the deft use of sweetness that seals the deal.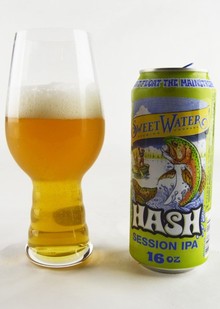 18. SweetWater Hash Session
City: Atlanta, GA
ABV: 4.2%
The verdict: SweetWater utilizes "hop hash"—which is to say, the gooey, resinous stuff left over after hop pelletization—in several of its beers, but the true quality of hop hash shines most clearly in this session IPA. It's unmistakably session IPA—very light, crisp malt is the barest of foundations to layer on hops, and at only 4.2% ABV, it's the exact same alcoholic strength as drinking a tasteless Bud Light. The nose is big on both lemon citrus and dank resin/grassiness, but there's also an undercurrent of funkier, more nebulous tropical fruit working there as well. Despite the low ABV, it's not completely dry, and there's a little bit of sweetness to compliment some of the juicy fruit flavors. It's packing a whole lot of flavor into a small frame.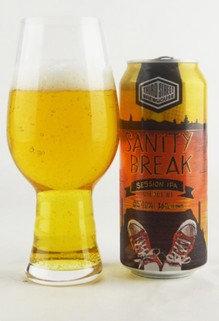 17. Third Street Brewhouse Sanity Break
City: Cold Spring, MN
ABV: 4%
The verdict: Third Street Brewhouse, up in Cold Spring, Minnesota, has quietly done quite well in several Paste blind tastings—they're clearly a brewery that is having a lot of success making approachable, well-executed versions of popular styles. Their new session IPA, Sanity Break, is the kind of beer that didn't end up eliciting a lot of conversation at the table, but simultaneously flew under the radar to score well on every scoresheet. It also drew some fairly disparate comments from the drinkers—some noted it as being citrus-forward, noting lemon and perhaps even lime, while others thought the nose reflected more tropical fruit inspiration. A hint of bitterness holds everything in check, and it impressively doesn't seem disproportionately thin, despite being only 4% ABV. That's a pretty impressive accomplishment, all on its own.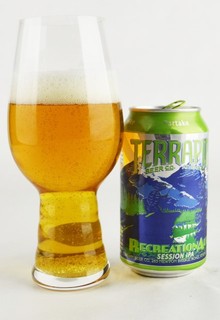 16. Terrapin Beer Co. RecreationAle
CIty: Athens, GA
ABV: 4.7%
The verdict: Drinking these beers, it comes to feel like there's two main approaches to session IPA. Either they're used as complete hop showcases for a specific varietal or an overwhelming punch of hop flavor that you can enjoy without corresponding bitterness, or they go hard in the opposite direction and build themselves around balance, approachability and a lower volume of flavor. Terrapin's RecreationAle is one of the latter—not as bombastic as some of the others on the table, but really nicely executed. It's not nearly as purely hoppy on the nose, but that restraint allows you to get some lightly bready, crisp malt, which follows onto the palate. The hops present as pleasantly floral and lightly citric to our palates, delicately balanced to the same level of assertiveness of the malt. It's a nicely nuanced session IPA that would probably be easy to lose in the shuffle if you weren't being careful.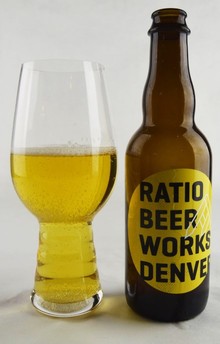 15. Ratio Beerworks Rented World
City: Denver, CO
ABV: 4.8%
The verdict: This hand-bottled entry from Denver's Ratio greeted us pleasantly with loads of orange-dominated citrus on the nose. Citra and Centennial contribute a classic profile of citrus with a touch of greener, grassier hop flavors, while El Dorado bumps it up with a little bit of tropical complexity. A little bit of crisp, balancing graininess gives it a bit more soul in the malt department than some of the other ghostly, incorporeal session IPAs we tasted here. Solid across the board, and named after Scranton, PA punk band The Menzingers, if you were wondering. I choose to assume that you were.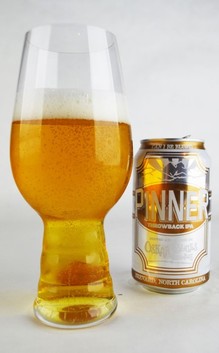 14. Oskar Blues Pinner
City: Longmont, CO
ABV: 4.9%
The verdict: This beer has been a very well-liked addition to the Oskar Blues lineup ever since it arrived in 2014, so it's no real surprise to see it do well in the blind tasting. This time around, it actually struck us as a bit more balanced and restrained than in the past—not over the top hoppy, but enough to get its point across. Floral notes and orange citrus (like orange blossom honey) lead the way, with a tiny bit of residual sweetness. Like the previous beer from Ratio, there's just enough crackery malt to be worth noting, and it provides a pleasant counterbalance, although this beer still tilts far in the direction of hops. Eminently drinkable, easily enjoyable. It makes an excellent counterweight to the classic Dale's Pale Ale, which has significantly darker, toastier malt flavors at play.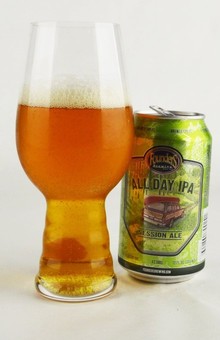 13. Founders All Day IPA
City: Grand Rapids, MI
ABV: 4.7%
The verdict: If you want to point toward one single beer most responsible for spurring the national popularization of session IPA, it couldn't be anything other than All Day IPA. The way it exploded after its arrival in 2010 was nothing short of extraordinary, completely reinventing Founders' business model and kicking older beers like the departed Founders Pale Ale to the curb, while proving the growing thirst of American beer geeks for flavorful, lower-ABV offerings. Evaluating blind, we were struck by this beer being more assertively hopped than we remembered, and significantly more tropical. Big grapefruit and mango/fruit punch aromatics dominate the nose and follow through to the palate, chased by a bit of sticky pine. Moderate bitterness, meanwhile, reminds you that yes, this is indeed still "IPA." More than anything, this beer impresses via how much character it delivers in its modest frame. It's no surprise that Founders continues to sell so much of this stuff.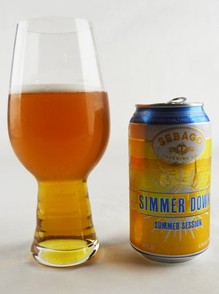 12. Sebago Brewing Co. Simmer Down
City: Gorham, ME
ABV: 4.9%
The verdict: We don't always have Sebago entries for our blind tastings, but when we do, they usually deliver. Simmer Down fits in well amongst the nouveau session IPAs on the market today, utilizing varietals like Mosaic and El Dorado to capitalize on drinkers' thirst for juicy, tropical hop flavors. It's quite zesty on the nose, like the essential oils of several citrus fruits, and the addition of a more exotic twist of passionfruit. Bitterness is quite low, making for easy quaffing. Like a few of the others immediately above it in this list, Simmer Down also has just a touch of residual sweetness, which serves to amplify the "juicy" fruit perception. If this is what summer in Maine tastes like, then count us in.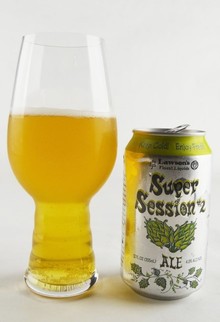 11. Lawson's Finest Liquids Super Session #2
City: Warren, VT
ABV: 4.8%
The verdict: It's a rare accomplishment in making hoppy beer when you produce something so ridiculously juicy while solely using hops that the final product actually seems like a fruited IPA. That's what Lawson's has going in their Super Session #2, a beer that channels the fresh-squeezed citrus juiciness you also see in other Vermont IPAs from the likes of The Alchemist and others. Very light of body, it's juicy and a touch sweet on the palate, followed by a rush of dank, grassy hop flavors. It goes down easy, with a citrus character that flows from juicy orange into a light zing of lemon—and one taster actually noted a "faint strawberry finish." We expect good things from hop-forward styles coming out of Lawson's, and this one does not disappoint.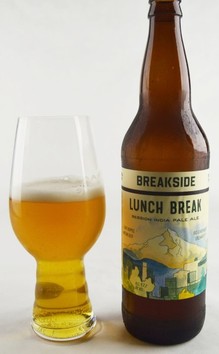 10. Breakside Brewery Lunch Break ISA
City: Portland, OR
ABV: 4.7%
The verdict: Breakside has regularly managed an enviable batting average in these blind tastings—they're one of those breweries that doesn't immediately get cited as one of the best in the country by people outside of Oregon, but they constantly remind you that they deserve to be in that conversation. Their session IPA, or "India session ale," as they call it, is an interesting beer that at first appears to evoke the classic West Coast IPA before diverging into more avant garde territory. Citrusy hops on the nose flow into some more unusual fruit impressions of mango, guava and something almost berry-like, which I wouldn't expect to get out of Cascade, Centennial and Simcoe—but you never know how familiar styles will present. To quote one score sheet, "Mango nose, medium bodied, crisp and easy drinking." Yep, sounds like a session IPA to us.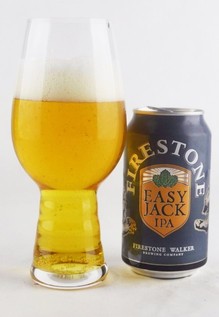 9. Firestone Walker Easy Jack
City: Paso Robles, CA
ABV: 4.5%
The verdict: A whole lot of time and work went into Easy Jack when it was developed and released in 2014, but those efforts paid off and proved exceedingly influential for this style. The brewery actually produced a whole mini-book on its development, which provides an inside glimpse into the convoluted planning and sensory testing that goes into the release of a new year-round beer at a major regional brewery. The key is the nouveau noble hop style Mandarina Bavaria, which provides a soft blend of citrus and distinctive melon/cantaloupe-type flavors as its signature notes. Light but firm bitterness gives the beer structure, and lightly bready malt is the foundation for floral and citric hops. Balance is the feature you're most likely to walk away with in mind on this one, rather than any one commanding flavor note.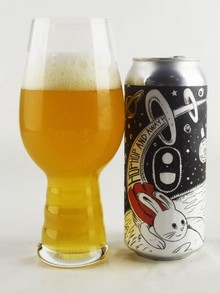 8. Aeronaut Brewing Co. Hop Hop and Away
City: Somerville, MA
ABV: 4.6%
The verdict: This is a first-time entry into these blind tastings for Somerville, MA's Aeronaut, but we'll certainly be paying attention to their output from now on. Hop Hop and Away is a hop showcase that chooses to embrace the juicier, tropical side of the coin without much in the way of malt to intrude upon the proceedings. Pronounced flavors of pineapple and passionfruit make for a compelling duo, and we even get a tiny bit of the blueberry aromatic that you occasionally will find in Mosaic. There's no lack of flavor here, and as in a few of the other entries, a little bit of residual sweetness enhances the juicy fruit flavors. This beer has everything sought-after in modern IPA brewing.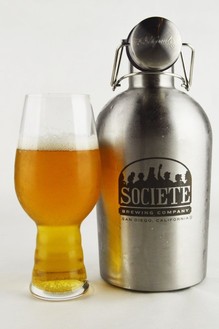 7. Societe Brewing Co. The Coachman
City: San Diego, CA
ABV: 4.5%
The verdict: There are several beers in the top 10 of this list that can brag of having earned serious hardware, and The Coachman is one of them. Societe's session IPA took home GABF gold in 2015, the first year that the style was recognized at the festival, which means they can claim to be one of only two breweries to gold medal in SIPA to date. None of this is surprising to us—Societe has entered beers in several Paste tastings and done extremely well—most recently it was their burly imperial stout The Butcher, which made the finals of our non-barrel-aged imperial stout tasting. The Coachman, on the other hand, is both flavorful and full of subtleties, a session IPA where balance is paramount. Orange and lemon citrus zest mingle with floral notes and a lightly grainy, doughy malt base, like tangerine marmalade spread over crackers. "About as well as you can balance one of these beers" reads one of the score sheets by way of praise, and that about sums it up. It begs for a 16 oz can, if not a 20-ounce imperial pint glass.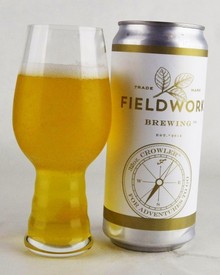 6. Fieldwork Brewing Co. Yabbo
City: Berkeley, CA
ABV: 4.4%
The verdict: Holy hell, folks. You'd think that the title of "hoppiest beer" might be a contentious one, at least in the course of a session IPA blind tasting, but we feel pretty comfortable just giving it to Fieldwork. We've had enough beers from them now to know that this is simply par for the course for the hype-generating Berkeley IPA factory—when they decide to make a hop-forward beer, they go all in. This hazy offering is immensely juicy, with massive tropical fruit and resinous aromatics—it's like pineapple chunks in heavy syrup, sprinkled with hop hash. A little bit of bitterness actually does come through as well, which helps the tropical fruit flavors not come off as overtly syrupy or sticky. To quote one of the score sheets: "Lovely nose, big, sweet tropical fruit juice cocktail." That's Fieldwork's style, and they're making these hazy, hugely juicy IPAs as well as anyone is making them right now, on either coast.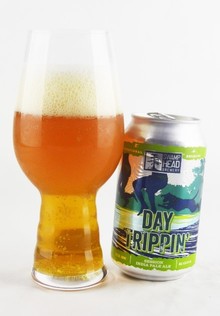 5. Swamp Head Brewery Day Trippin'
City: Gainesville, FL
ABV: 4.5%
The verdict: Well, here's a pleasant surprise from a brewery we haven't had a chance to sample in depth to date. Swamp Head's Day Trippin' is an unassuming session IPA that does all the little things right—it's innately drinkable, clean and exceedingly well balanced, and presumably perfect for a Floridian summer as a result. "Soft mouthfeel and subtle citrus pop," reads one judge's score sheet, backed up by another that similarly reads "Rounded, with a nice orange citrus pop and the lightest of bitterness." What can we say? This style of session IPA presentation is extremely difficult to compare to a beer like the Fieldwork entry immediately preceding it, but its deft balance of lightly bready malt and well-measured orange zest just hit us right in the sweet spot.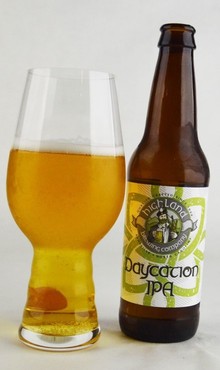 4. Highland Brewing Co. Daycation
City: Asheville, NC
ABV: 4.9%
The verdict: If you haven't been paying attention, it's been kind of easy to miss the transformation that Highland has been making to its core lineup over the last few years—particularly to the hop-forward beers. Some of those new beers, such as the pilsner, are really quite excellent, but Daycation may be the best new beer that Highland has introduced in recent memory. On the nose it's nicely complex, with floral and orange citrus notes that slowly but surely morph into more of the melon notes you'd associate with Firestone's Easy Jack, but with an additional twist of peachy stone fruit as well. Crisp graininess is assertive enough to provide an able counterbalance, giving Daycation more overall balance than many of the other hop bombs on the table, while low bitterness promotes quaffing. Our hats are off to the Highland brew team, because this is a session IPA that any brewery would be thrilled to have in their portfolio.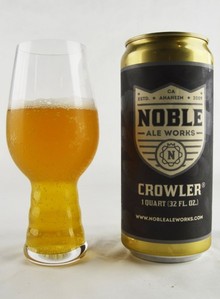 3. Noble Ale Works Nose Candy
City: Anaheim, CA
ABV: 4.4%
The verdict: First of all, just let me say, A+ on the beer name, Noble people—it doesn't get any better for a session IPA than "nose candy." This beer also scored a GABF medal in 2015, and hails from a brewery that made the finals of our 115 DIPA blind tasting, so that's a pretty damn good pedigree right there. The brewery jokingly describes its profile as "pink Nerds, white Airheads and melted Big Sticks," which we're taking to mean "juicy tropical hops by the boatload." Sweet flavors of pineapple and melon present a beautiful nose, on a session IPA that also has a bit more heft and bigger mouthfeel than most of the others. Intensity of the hop nose is robust indeed; bigger than many breweries' standard IPAs, while just a hint of bitterness holds things in check. Super easy to enjoy—it's hard to imagine that anyone who likes juicy, tropical IPAs wouldn't love this.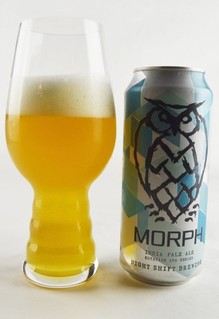 2. Night Shift Morph
City: Everett, MA
ABV: 4.6%
The verdict: Morph holds the odd distinction of being the only beer in this tasting that also appeared in our massive blind tasting of 247 IPAs, although the similarities are only skin deep. As a rotating IPA series, Night Shift makes Morph differently in every single batch, and it was just our good fortune that the most recent iteration of Morph happens to be a session IPA. And what a session IPA it is, too—a lovely, soft, very creamy mouthfeel delivers subtle citrus and stone fruit (peach, nectarine) flavors that gently roll over the tongue. The overall volume of flavor on this beer is actually on the lower side compared to most of the others at the top of this list, but its subtleties of both flavor and texture are divine. To quote one of the scoresheets, "lovely artistry in this mouthfeel." Soft, doughy malt offers minimal balance to the juicy citrus and stone fruit flavors. In terms of impressive accomplishments, Night Shift can now say that they've made the finals of Paste's blind tastings twice with the same beer, even though that beer had totally different recipes each time.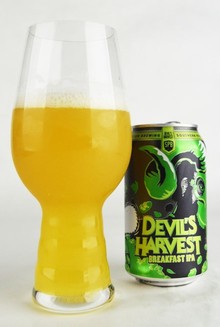 1. Southern Prohibition Brewing Devil's Harvest
City: Hattiesburg, MS
ABV: 4.9%
The verdict: Wow, wow, wow. Now I can see why we've been hearing about Southern Prohibition lately. Devil's Harvest is the first beer we've ever had from the brewery, and it's our #1 session IPA. The brewery cheekily calls it a "breakfast IPA," which might lead the unwary to expect a coffee-infused beer, but they're more accurately referring to either the ABV (which is actually on the higher end as far as the style goes) or the juicy, citrusy hop profile. Either way, this stuff is delicious.
With a soft, creamy mouthfeel similar to the previous beer from Night Shift, Devil's Harvest takes more than a few cues from NE-IPA brewing techniques. A "moderate dose of oats" enhances the creamy mouthfeel in a way we tend to associate with Maine Beer Co.'s IPAs, and that comparison isn't too far off. Big waves of orangey citrus give way to lots of apricot-like stone fruit character that is particularly lovely. Bitterness is more or less nil—this beer is an aromatic powerhouse, but it leans entirely on texture rather than bitterness to keep it from coming off like fruit juice. To quote one score sheet, "This is effortless drinking." To quote another that didn't exactly mince words: "People will like this beer." True enough. If the goal of session IPA is to deliver a decadently hoppy, but still drinkable profile in a small package, then Devil's Harvest is a beer that exemplifies the spirit of the style. If session IPA is your thing, then you need to seek this one out.

---
Jim Vorel is a Paste staff writer and resident beer guru. You can follow him on Twitter for much more beer content.