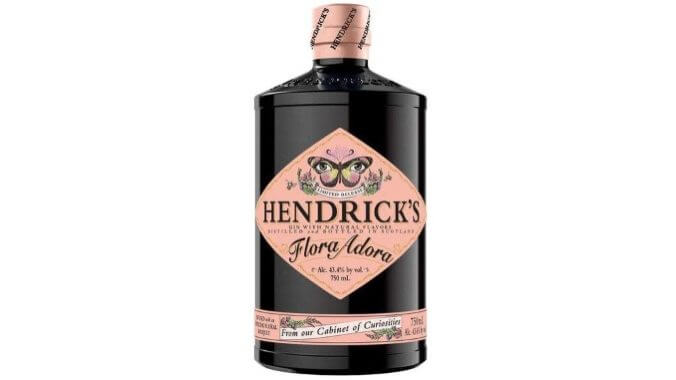 It was just last week, while reviewing Silent Pool Gin, that I observed how gin was arguably the most "spring-focused" of all spirits categories, but it's hard to see how any gin could have more of a spring-friendly theming than the latest Cabinet of Curiosities limited release from Hendrick's. As we plow forward into Gin Month here at Paste, with many more gin tastings and reviews to come, I find myself cracking open a bottle that is essentially intended to capture this season in its purest and most verdant form. That's Hendrick's Flora Adora.
This is the fourth entry into the company's Cabinet of Curiosities series, the experimental side of Hendrick's that is built around Master Distiller Lesley Gracie's ongoing experimentation in the palatial splendor of the Hendrick's Gin Palace in Girvan, Scotland. Gracie says that the series "aims to celebrate the peculiar and instill wonder," with Flora Adora, as the name would suggest, putting special emphasis on floral botanicals and plants favored by pollinators. Gracie observed insects in the brand's two climate-controlled gardens, saying "I was fascinated to see how pollinators settled on some plants more than others and it's these blooms that I've carefully selected to create this botanical blend."
The result is this obvious spring limited release, with Flora Adora weighing in at a slightly advanced 43.4% ABV (86.8 proof), and an MSRP of $40. So with that said, let's get to tasting and see how this newest iteration of Hendrick's Gin shapes up.
On the nose, it feels almost too tritely obvious to observe that this is "floral," but yeah–it's quite flowery indeed. This is sweet and perfumey, but it also invokes more than a little fruitiness, with the suggestion of sliced oranges and red berries. I'm getting citrusy chamomile, coriander and fresh-cracked pepper playing in the background, with floral foreground notes of lavender, rose and violet. Juniper is pretty subdued, but of course it's present on some level.
On the palate, I'm getting big orange oil and fresh pepper in addition to the more expected floral notes, with heavy rose, violet and elderflower. The sweetness is quite strong for even a modern gin, which to me enhances that elderflower-type impression by reminding one of the influence of a liqueur like St-Germain. The gin does maintain a decent amount of prickly heat to it as well, though–certainly enough that it should stand out in cocktails.
As for how one would use Flora Adora, I find myself wondering if it might be a bit on the sweet side for some consumers when mixed with tonic in particular. I would be curious to see how this plays in some other cocktails, though–it would likely make an intriguingly floral French 75, or an oddly exotic martini. As it typically the case, Hendrick's has gone out and made something unique, for which there are few comparisons.
Distillery: Hendrick's Gin
City: Girvan, Scotland
Style: Modern gin
ABV: 43.4% (86.8 proof)
Availability: Limited, 750 ml bottles, $40 MSRP
---
Jim Vorel is a Paste staff writer and resident beer and liquor geek. You can follow him on Twitter for more drink writing.