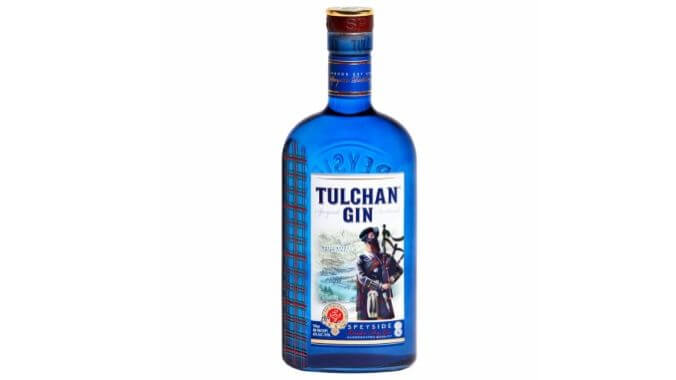 Gin Month at Paste remains in full swing, and it's safe to say that I've tasted more new gin in this month than at any point in recent memory. What better way to keep it going than a new-ish Scottish gin, the product of a country I once traveled to exclusively to visit the Hendrick's Gin Palace?
The new product in question, though, is Tulchan Gin, a fairly recent launch from Stoli Group that is produced in the heart of scotch whisky country, at the House of Tulchan estate in Speyside. They're nestled into one of the most famously dense whisky-producing regions in the world, home to some of the biggest scotch whisky brands such as The Glenlivet, Glenfiddich, The Macallan, Dalwhinnie, Aberlour, Balvenie, and many more. But Tulchan has no whisky; their entire focus is on producing gin with native Scottish botanicals, often sourced from the estate itself. As the brand puts it:
Tulchan Gin a celebration of Scotland alongside the traditional botanicals and typical flavour profile that one would expect to experience in an ultra-premium 'London Dry' type Gin. Tulchan Gin elevates itself by conveying the character of the local Scottish flora, with sloe berries, blackberry leaves, white asparagus, elderflowers woven alongside traditional Gin botanicals such as juniper, angelica root and liquorice root.
There are some interesting aspects to these botanicals, as something like asparagus is hardly considered to be a common flavoring component for gin. That one in particular, the company says imparts a certain level of vegetal bitterness, presumably serving to balance out sweeter impressions such as elderflower. The striking blue bottle, complete with Tulchan's tartan pattern, certainly implies "gin" from afar, if only perhaps for the physical resemblance to bottles such as Citadelle, Drumshanbo and of course Bombay Sapphire. It's bottled at a slightly elevated 45% ABV (90 proof), which feels like an increasingly common point for newer launches–it doesn't seem like anyone wants to launch a new 80 proof gin on the market these days.
So with that said, let's get to tasting and see how Tulchan measures up:
On the nose, I'm immediately getting classic London dry gin impressions of resinous juniper, with sweet pine sap, combined with a more delicate, heathery floral profile. There's a bit of honey here, along with some sweet orange, and no real ethanol presence to speak of. There's a mild, warm spice rounding things out. The profile is perhaps a bit on the lighter side than some of the other gins I've been tasting recently, but it's sweetly inviting, splitting its balance between juniper and florals.
On the palate, this gin turns a bit on the syrupy side, with a resinous, woody sweetness that is a defining note, along with the unctuous floral sweetness of elderflower. Lots of pine and hints of darker berries are met by some orange and a steadily building bitterness–apparently the contribution of the asparagus. The alcohol perks up more here, with a steady heat in the throat. Overall, it feels like a fairly familiar profile except perhaps for the herbal bitterness, which is more pronounced than in most gins. It does help provide a certain balance with so much sweetness on the more floral side of the profile.
I don't know if this is a bottle that necessarily jumps off the shelf at me, but it's a perfectly competent modern gin that should please lovers of juniper and sweet floral flavors, particularly if they can handle its bitter balance.
Distillery: Tulchan Gin (Stoli Group)
Region: Moray, Scotland
Style: London dry gin
ABV: 45% (90 proof)
Availability: 750 ml bottles, $40 MSRP
---
Jim Vorel is a Paste staff writer and resident beer and liquor geek. You can follow him on Twitter for more drink writing.