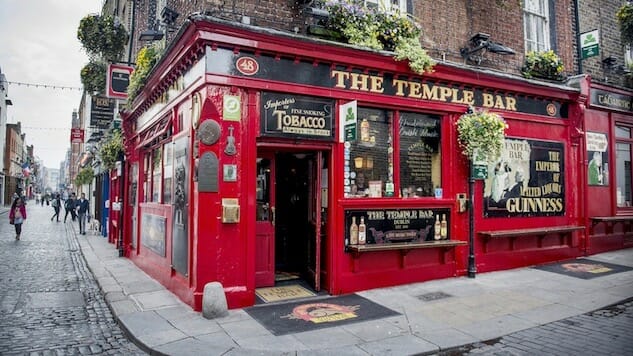 Guinness is an institution in Ireland. The Guinness Storehouse is often ranked the No. 1 visitor attraction in Dublin, and for good reason, too. It's a massive interactive museum built in one of the company's old fermentation plants that ends with guests indulging in a pint (or several) of the dark, frothy goodness at the top of its Gravity Bar—the tallest bar in the city.
Even with the omnipresence of the world's most famously drinkable stout, Ireland has a growing craft beer scene that aspires to channel the country's drink legacy in the present and for the future. While Paste was on the ground in Dublin, we decided to look into this burgeoning scene for ourselves. Here then are seven Irish craft beers to drink in the homeland of Guinness.
A note on the tasting:
All of the beers included were purchased and tasted in Dublin, Ireland during Hard Working Class Heroes, a festival and conference dedicated to showcasing Irish music. While we tried to find as many Irish craft beers as possible, we were limited by factors including location, timing, availability, cost and more. Sláinte!
1. McGargles, Fancy Frank's Lager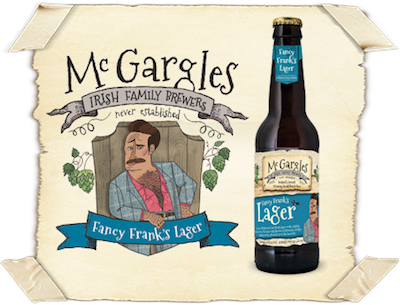 This was the easiest craft beer to find and to drink while spending time in Greater Dublin. Supermarket chains like Tesco carry all styles of McGargles and this German style helles seemed to go with all kinds of snacks and meals. The aluminum can, emblazed with the accurate description of "clean, crisp, full flavoured," also brought out the bright flavors of the light lager. Additionally, Fancy Frank's won Silver in the 2016 Dublin Craft Beer Cup and other international accolades in Brussels and the United States over the years.
---
2. Metalman Brewing Company, Equinox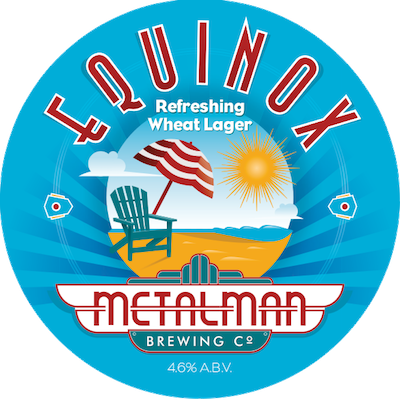 Turns out, the Irish city known for its stunning crystal has another important claim-to-fame: Microbrewery Metalman Brewing Company, which launched in 2011, also hails from the seaport town in southeastern Ireland, Waterford. Equinox, Metalman's wheat lager, is spiked with sunny citrus and a hint of spice. It's the perfect beach day beer we wanted to ship home (since the gloomy Irish weather was never nice enough for such indulgent outdoor lounging).
---
3. Franciscan Well Brewery, Friar Weisse

Although this Cork brewery served as a Guinness bottling plant in the 1940s, the Franciscan Well Brewery became the award-winning independent enterprise it's now recognized as in 1998. This unfiltered wheat beer has noted flavors of banana, clove and toffee, and while that sounds like a rich and warm flavor combination meant for dark pub drinking, it's probably more fitting for a lager or amber instead of a wheat.
---
4. Wicklow Wolf Brewing Co., The Sun Machine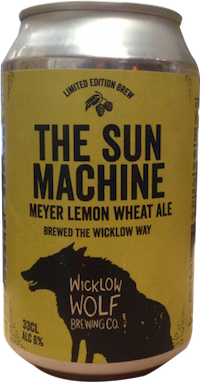 Named for the town of Bray, the brewery's home in County Wicklow 20 kilometers south of Dublin, Wicklow Wolf Brewing Co. began only recently in Aug. 2014. While the brewery makes seven regular styles, the bright yellow logo of the Sun Machine summer seasonal caught our eye when we spotted it at a Dublin pub. Modeled after an American-style wheat beer, The Sun Machine is brewed with Meyer lemons—that special fruit that's part lemon and part mandarin orange. While the 6% beer didn't have as strong of a citrus note as advertised, the taste of its seasonal nostalgia made up for the limited fruitiness.
---
5. Rascals, Big Hop Red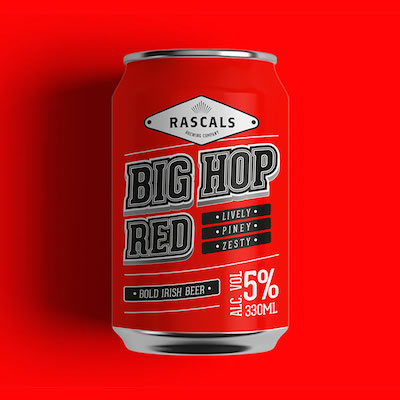 While red ales can be quite heavy, Rascals' Big Hop Red—one of the Dublin-based brewery's four regular offerings among a quickly rotating cast of seasonals and special offerings—epitomizes the easy-drinking red. Styled after American ambers, Big Hop Red balances the weight of caramel malts with the low bitterness, fresh piney notes of the hops. The result truly reflects the company's tagline of "Bold Irish Beer."
---
6. 5 Lamps, Dublin Lager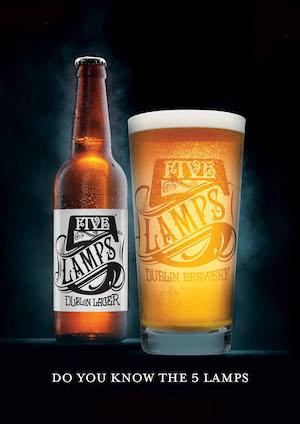 Another independent brewery with a tie to Guinness, 5 Lamps' head brewer William Harvey spent 26 years working with the Irish beer brand before opening his own company. Set up in early 2012 and selling its first beer by September of that year, 5 Lamps opened its own brewpub in the center of Dublin by the following spring. Its first offering, this Dublin Lager is styled after Czech pilsners, but is actually quite hoppy. Its bitter finish should please fans of IPAs.
---
7. O'Hara's Brewing Company, Hop Adventure Series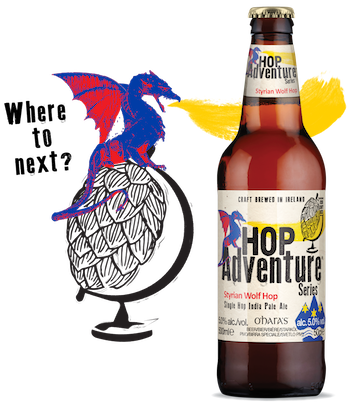 With collaborations with and special offerings for massive corporations like Marks & Spencer and Aldi, we weren't sure if O'Hara's Brewing Company was, in fact, a craft brewery. Turns out, O'Hara's (also known as the Carlow Brewing Company, based on its location in Bagenalstown, County Carlow) is, and it's one of the largest craft breweries in Ireland. Although known for their interpretations of famous international favorites (such as the IPA, Irish Stout and Irish Red that can be found on most taps next to Guinness, Harp, Smithwick's, etc.), O'Hara's also offers specialty bottles like those in its Hop Adventure series, tracing hops from all around the world to use in their creations.
---