The paradisiacal Malaysian archipelago of Langkawi is popularly known as the "Jewel of Kedah." Comprised of a network of 99 islands floating in the Andaman Sea, its enviable proximity to the waters results in an overabundance of delightful food options. Malaysian staples like ikan bakar, a type of charcoal-grilled fish, tantalize sun-kissed visitors looking for a reprieve from Kuala Lumpur's concrete jungle.
For those seeking heartier fare, the options are limitless. From an ambrosial Hainanese chicken rice to the indelible gulp of a peppery laksa soup, Langkawites value a meal served beachside and with a zestful kick.
Here are five noteworthy plates that Langkawi excels at delivering in sublime form to all travelers who heed the island's siren song.
Hainanese Chicken Rice
Langkawi Hainanese Cafe, 121, Jalan Padang Matsirat, Kuah, 07000 Langkawi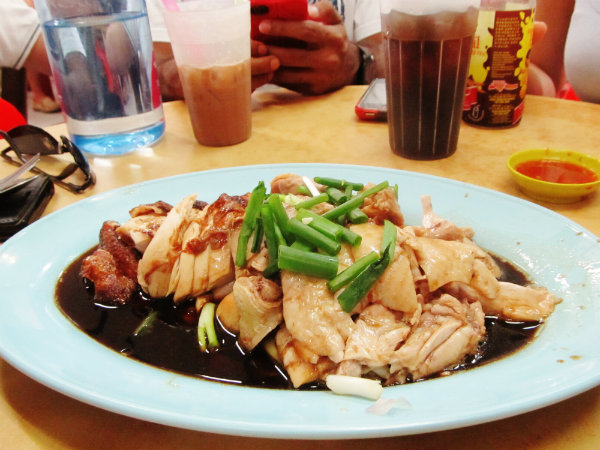 As a group, Malaysians of Chinese heritage account for the second-largest diaspora group of Chinese anywhere in the world, and their gastronomical imprint on Malaysia's rich and diverse cookery is no less potent. Among the mainstays of Chinese Malaysian cuisine are sang har kwey teow (Cantonese prawns soaked in an egg broth, served with flat noodles); bak kut teh (soup from pork ribs); and Hokkien mee (a noodle soup from China's Fujian region).
However, no visit to Langkawi would be complete without sampling the unmatched Hainanese chicken rice. The provenance of this dish is a tropical island off the southernmost tip of China called Hainan, which saw an exodus of islanders to modern-day Langkawi. The hungry immigrants wasted no time pulling together a homespun rice-and-chicken dish, yielding the bold flavors of this Hainanese chicken rice. Sometimes the rice is served separately on a fluffy bed of aromatic rice, layered with moist chicken rich in sweet and sour notes. The soy sauce adds an extra kick.
Oysters
Kampung Siam Restaurant, Cenang Beach Road, Mukim Kedawang, Langkawi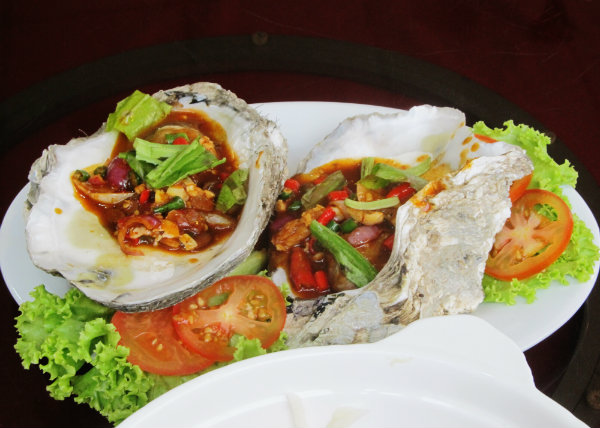 Seafood offerings like oysters are owner Mr. Neoh's specialty at this Thai-Malaysian fusion restaurant, located in the always bustling Cenang Beach area. The locality, awash with backpackers during the high tourism season, is the place to go for a fresh and flavorful seafood experience, from lobster to oysters. At Kampung Siam, oysters particularly steal the show for their loud and bold flavors — you can almost taste the brine from the brackish sea when you dig in. Add a squirt of lemon juice, and perhaps a dab of shallot vinegar, and you're good to go.
Laksa
Chap Nya Yee Laksa Langkawi, 12-A, Belakang Tokong Ibrahim, Langkawi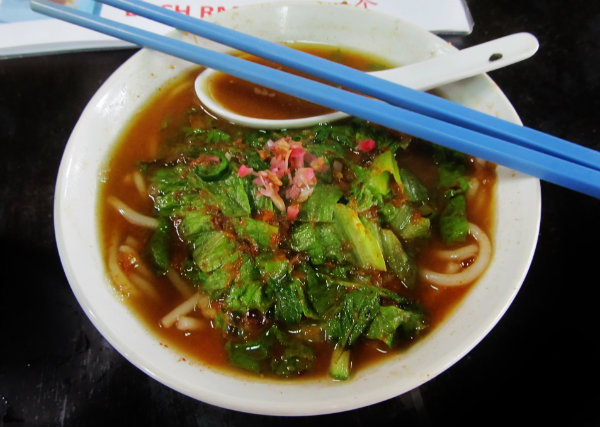 Spicy hand-made rice flour noodles soak up the juicy peppers, and exemplify the bold flavors of Peranakan cuisine, a veritable melting pot of Malay and Chinese notes that wrestle and fuse together. There are innumerable iterations of this thin soup: a gravied laksa lemak; a chopstick-less Katong laksa medley; and a sour and fishy Assam laksa. The curried variants, thicker in form, are likely to be the real crowd-favorites, but don't be disappointed when you get a spiced-up coconut milk or tamarind-based soup swimming with rice vermicelli or noodles. The proteins set atop the liquids are often prawn, fish, or even the standard chicken, and nothing will taste ordinary in this Malaysian favorite.
Ikan Bakar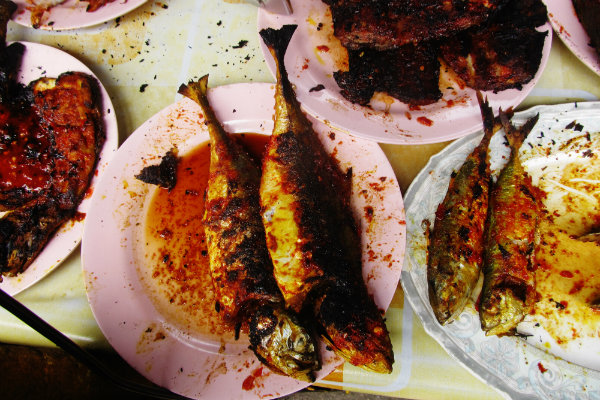 Ikan bakar is a grilled fish blackened by charcoal fire, and the ensuing crunch is delectable, a crisp and healthy antidote to Malaysia's more oily and heavy-on-the-belly options. Found at every roadside warang (a small, often family-run restaurant in Malaysia or Indonesia), the fish — fresh from the Andamam sea — can be marinated in a medley of coconut oil or soy sauce, while flavored up with chili peppers, candlenut, turmeric, shallots, garlic, tamarind juice and more. In short, no journey to Langkawi is complete sans ikan, the Malay term for fish. Find a comfortable stool in the warang, grab a plastic plate and share in this communal eating experience with fellow Langkawites who appreciate a good fish.
Custard Egg Tarts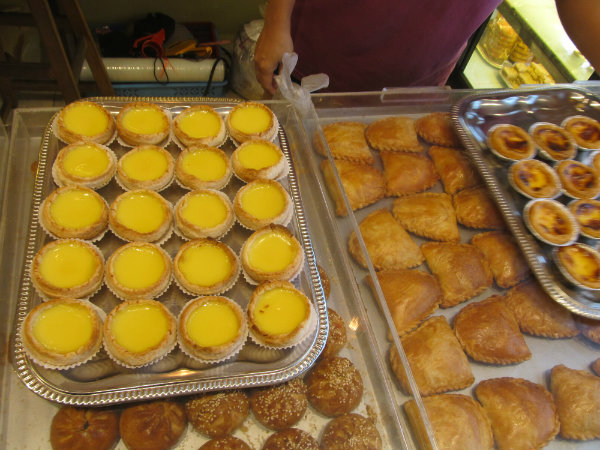 The ubiquity of these saccharine yellow bowls of rich, custard-y goodness are reason enough to travel all the way to Langkawi. Freshly baked with a hard shell encircling a center of beaten and baked eggs, this flaky puff pastry is the right sugar fix on a balmy day on the island, something to scarf down while watching waves undulate on the coastline. The egg tarts can be served salted to highlight the depth of flavors, or just scarfed down the gullet all sweet and crumbling. The best part is one can indulge in the sweet notes twice or thrice. Any Chinese Langkawi bakery will serve this delight.
Sabrina Toppa is a New York-born writer and journalist covering travel, food, and politics. Her work has appeared in The Guardian, TIME, NBC News, VICE, and other outlets.
Photo of Langkawi sunset by Indra Gunawan CC BY