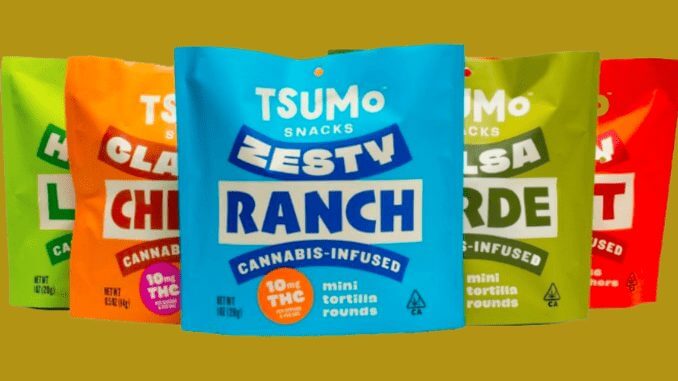 If you've already passed your mid-20s, chances are you're also probably past the point in your life when you can regularly indulge in large portions of your favorite childhood candies without feeling the negative stomach-churning effects that accompany their ingestion. (If you can still eat half a bag of Halloween candy like I used to without feeling immediately ill, I'm jealous.) Although eating eleven Almond Joys at a time may no longer be an option, there are some adults-only cannabis edibles out there that may just trigger your nostalgia and remind you of your all-time favorite childhood candy. Of course, cannabis companies generally try to avoid producing products that look just like familiar candies or other snacks to prevent accidents. After all, nobody wants to get halfway through a bag of candy before they realize that they're actually eating edibles. However, when these candy-like edibles are labeled properly, they can be way more exciting than your average homemade pot brownie.
Interested in getting a taste of nostalgia the next time you're ready to have a little fun? Here are some of our favorites to try if you want to experience a blast from the past when you're indulging in a post-work edible.
incredibles Sour Blue Razzberry
As a kid, there was little I loved more than the nose-wrinkling sourness of gummy worms, which is exactly what you'll get when you try incredibles' Sour Blue Razzberry gummies. If you ask me, gummies are at their best when they're coated in a layer of sour, mouth-puckering sugar, and that's just what you get with this product. A package of these edibles contains 100 mg of THC and 100 mg of CBG.
Raw Garden THC Gummies
Although these THC gummies from Raw Garden are gummies, they have a distinctly Starburst-like quality to them—and a flavor profile to match. They almost taste like natural fruit versions of Starburst, which win them big points in our book. These gummies contain 5 mg a pop, but if you ask me, they were on the gentler side: perfect for when you want a pick-me-up without feeling completely buzzed.
Beboe Pastilles
Go to most dispensaries, and you'll find a slew of gummy edibles. However, not everyone likes gummies. If you're on the hunt for something a little different that takes you back to a time when you regularly reached into the candy jar, Beboe Pastilles may be just what you're after. To me, they taste shockingly similar to Smarties, those round little plastic wrapper-encased candies that you would find at the bottom of every child's birthday party gift bag. There are multiple flavors to choose from, so you can choose whether you'd rather indulge in the black cherry rose or tartberry varieties.
Tsumo Snacks
Tsumo snacks make me think of the treats I'd eat after a long day at school, and I'm absolutely here for it. The hint of lime corn chips are probably my favorite of the bunch, but don't let that stop you from trying all the available options. If you've always been an onion ring person, you're going to love the onion- and spicy onion-flavored rings that taste almost exactly like the real thing. Prefer Cheetos? Then you may want to opt for the classic cheese snacks instead. The only bummer is the fact that you probably aren't going to want to eat the entire bag in a single sitting; you might want to have some munchies fuel tucked away in your pantry, though.
Kiva Birthday Cake Bar
For those who tend to enjoy chocolate over gummies and other snacks, Kiva Confections has just what you're looking for. If you're looking for a taste of nostalgia, you can't get better than the Kiva Birthday Cake Bar, a celebratory-looking sweet that's undeniably appealing to the kid who still lives inside of you. The blue-tinted bar is studded with colorful sprinkles that add a visual appeal to the already delicious-tasting white chocolate itself. It's fun to eat a piece of these 100 mg bars any day of the week, but I think they're especially fun when you give them as a gift at a birthday party.
Samantha Maxwell is a food writer and editor based in Boston. Follow her on Twitter at @samseating.