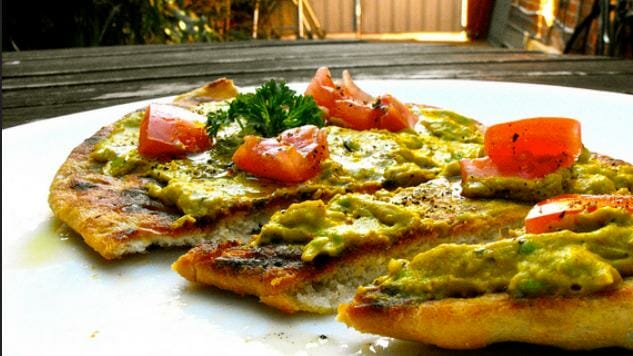 Takeout food is easy, fast, and comforting. But it's simple to fall into the trap of ordering in several nights a week. You'll soon find your bank account and your waistband are protesting. Here are some satisfying meals that taste as comforting as your favorite delivery dish and which you can pull together in the time it takes for food to arrive.
Baked Potatoes
A baked potato is sure to fill your craving for carbs. Fast and easy in the microwave, you can have a potato ready in three minutes. The secret to making a baked potato exciting is in the toppings. Frozen broccoli or spinach are healthy and quick to add, along with whatever cheese you've got. Add protein with crumbled sausage. Chopped green onions give you crunch and zip. Some leftover or canned chili will make it heartier. And yes, of course, bacon is always an option!
Ramen
Skip the Chinese or pad Thai delivery. Ramen is simple to make, but it might not be on your radar because it sounds so plain. Make it into a noodle bowl by adding a handful greens like kale or chard to the pot while it's cooking. Then sprinkle shredded carrots or radish and some chopped peanuts on top. Add an egg (poach it, fry it, or cut up a hard-boiled egg) and some sriracha or soy sauce and suddenly you've got a complex meal in a bowl.
Tortilla Pizza
Tortilla pizza can be whipped up in your toaster oven or in a skillet faster than delivery. Any size tortilla works as the crust, then layer on sauce (if you don't have any pizza sauce, use spaghetti sauce and if you don't have that, a little tomato paste mixed with olive oil and herbs will do the trick). Layer shredded cheese, sliced mushrooms, and any veggies you like. Add pepperoni, deli meat, or any leftover cooked diced meat. In five minutes, it's ready to eat and you don't have a pizza box to throw away.
Tuna Melts
If you're thinking about ordering a sub or a hoagie, stop for a minute and see if you have a can of tuna. Toast some bread or a bun and mix up tuna salad (add in chopped celery or carrot, jalapeno, or hot sauce with the mayo to take it to a new level). Slather it on the toasted bread, then put a slice of cheese on top and run it under the broiler to melt the cheese. Ooey, gooey, and good.
Popcorn
When you're craving nachos or pizza, you can feed that inner cheese monster with amazing baked popcorn. Air pop your corn or do it in a paper bag in the microwave. Toss it with melted butter. Then spread it on a baking sheet and sprinkle cheese on it (Parmesan, cheddar, or smoked gouda are good options). Add some curry powder, smoked paprika, garlic powder or cayenne for fun. Pop it in the oven for about five minutes until the cheese melts and then pile it high in a bowl.
Avocado Toast
This the antidote to your craving for Mexican food. Mash an avocado and add some chopped onion (or onion powder). Make some toast. Spread it on top. Dress it up with a couple of cherry tomatoes, shredded leftover chicken, salsa, or chopped almonds. For an even creamier treat, spread the toast with cream cheese, yogurt, or goat cheese before adding the avocado.
Brette Sember is the author of The Original Muffin Tin Cookbook, available on Amazon as a Kindle.
Main photo by Yagan Kiely CC BY-SA
Pizza photo by OpticShape CC BY