Kuala Lumpur's Project B is Connecting Refugee Children and Top Chefs
Photos courtesy of Project B
Food
Features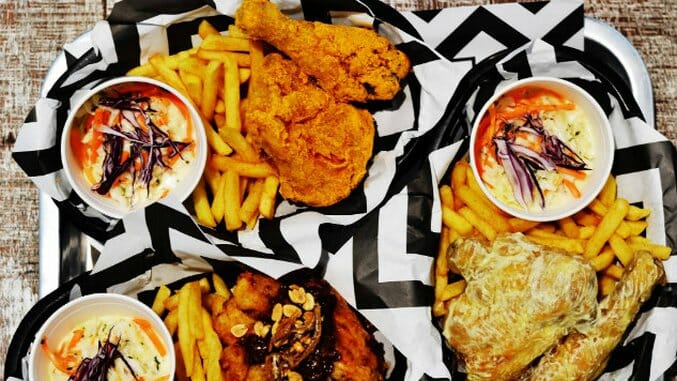 Kuala Lumpur-based Project B, a social enterprise café started by Malaysia's Dignity for Children Foundation, is a youth-run project that allows Malaysia's underprivileged groups, some from refugee backgrounds, to set foot in the kitchen. Alongside indigent youth from Malaysian backgrounds, here refugees with roots in places like Myanmar, Pakistan, and Afghanistan undergo instruction from some of Malaysia's top chefs, ultimately learning how to cook national favorites. The cafe brings bright, promising young refugee children face-to-face with the local community, enabling the refugees to learn how to cook national and regional dishes to better integrate them into the gastronomical landscape of the host country.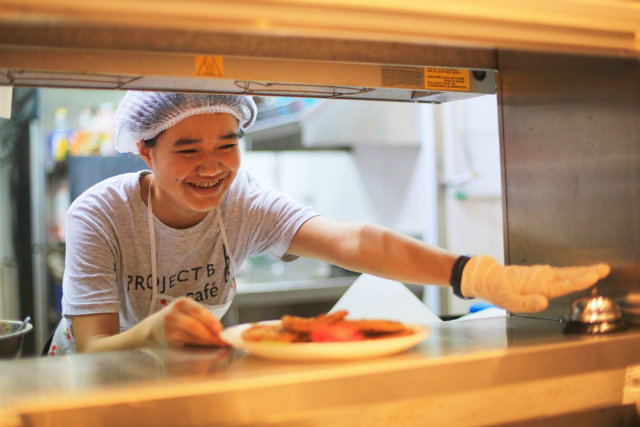 Malaysia is home to more than 150,000 asylum applicants seeking refugee resettlement. The vast majority are ethnic Rohingya, a 1.3 million-strong stateless group originating from Myanmar, the sending country for 92 percent of Malaysia's refugees. Most Rohingya undertake perilous journeys on rickety boats across the Bay of Bengal and Andaman Sea to start life anew in countries like Malaysia. However, since Malaysia is not a signatory to the 1951 Refugee Convention, it lacks a legal framework to handle its large population of asylum seekers, particularly in the realms of education and employment.
For young children, accessing education remains an acute challenge, but more than 120 Malaysian community-learning centers have stepped in to offer informal primary and secondary education, ensuring that almost 50 percent of refugee children receive access to an education.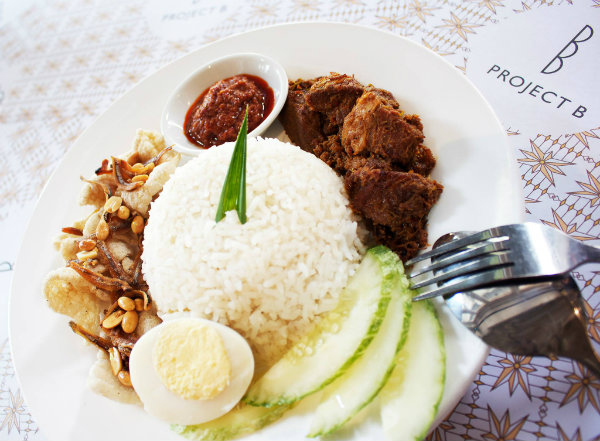 The Dignity for Children Foundation is an example of another community organization fostering the skills to succeed. In particular, its cafe gives vocational training to youth in the food and beverage industry, instilling discipline and responsibility to the next generation. Housed in a modern, brightly-lit space on the industrial Sentul Raya Boulevard, one wall of the cafe is adorned with a decorative Scrabble set, spelling out positive messages through words like dream, future, and hope. This type of empowering messaging underscores the themes of community uplift practiced by the foundation, which seeks to offer social support and a real future to practical training to Malaysia's future. Inside, adolescents move around washing up plates, taking orders, and delivering menu items to patrons.
One hallmark dish of the eatery is an aromatic plate of nasi lemak, Malaysia's national dish of coconut milk-infused rice served on banana leaves. The go-to menu item comes wrapped in disposable brown paper, the fluffy white coconut rice smothered in curry and served with egg, roasted peanuts, ikan bilis (anchovies), and sambal (a hot sauce derived from chili peppers, shrimp paste, ginger, shallots, garlic, and fish sauce, among other ingredients). The casual no-plates affair is a perfect menu item to allow the refugees to learn a simple but popular dish, and give them a taste of Malaysia's bold flavors.
For coffee aficionados, Project B offers the home-brew "Kopi B," a warm cup o' joe that hits a sweet spot. Malaysia teems with myriad kopi varieties: from the simple 'kopi susu' served with condensed milk, to kopi-o, a steaming hot cup sprinkled with sugar, to the kopi-o kosong, or pure black coffee that revs up a tired visitor, Malaysia — a traditionally tea-producing country — has proven that it has equally taken to the dark brew. However, expect a somewhat more bitter, stronger and thicker concoction in peninsular Malaysia. The majority of coffees are made by pouring boiling water through cloth-held grounds with a "sock" filter. Kopi-tarik, foaming at the top after a fast-paced dance of multiple pours and re-pours, can re-energize the most sluggish customer, as can kopi-c, a form of coffee sweetened with evaporated milk (think Carnation). Yet in scorching summer months, Project B's iced latte (or the iced mocha, if not iced black option) may be the perfect antidote to balmier temperatures.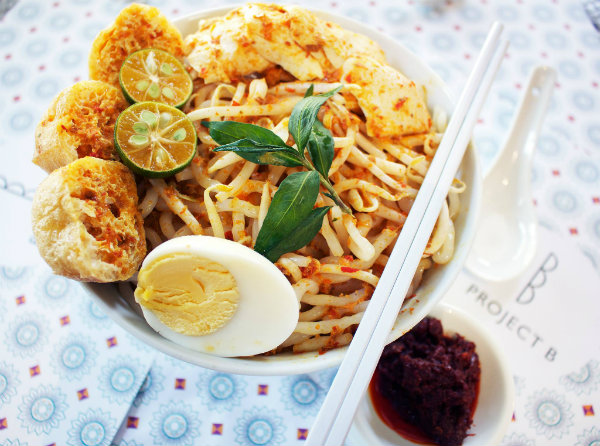 At Project B, the menu is straightforward, and features an entire category dedicated to "fried chicken" (or ayam goreng). Under fried chicken, patrons are introduced to the hot and spicy berempah, or signature crunch chicken and chicken with a crispy buttermilk coating. One of the specials listed under the numberless combos is "The Signature," a mouth-watering mix of two pieces of chicken, chicken salt fries, and a "dignity stew" served with a soft drink. Patrons can also try a classic "Malaysian" combo featuring two pieces of chicken and nasi lemak, served with condiments and a soft drink. For regional cuisine, a Korean option of two chicken pieces with kimchi jigae and drink is offered. The sides include buffalo wings tossed in a savory buffalo sauce or Thai-style wings marinated in light, but piquant flavors. For a slightly more saccharine twist, a classic brownie with walnut toppings, or the signature chocolate chip cookie, are available at the countertop to indulge in.
On the day I visited, the youth were preparing the wonderfully-named shoestring fries, sprinkled with chicken salt, as well as prepping salty onion strings with garlic aioli. In the kitchen, I asked them about how their lives in Malaysia differed from their home countries, and they universally spoke about Malaysia offering a better opportunity, with the DFC foundation serving as a pathway to success in a country that was known as much for its multiculturalism and inclusive character as it was for its standard plate of nasi lemak.
As I walked out of the kitchen, I beheld the art project adorning the walls, pithily titled "Railed Stories," an allusion to Project B's proximity to Sentul railways. The visual stories patched togethered offered a glimpse into the hard labor from the rich tapestry of ethnic groups populating Sentul today, who literally "laid the tracks with new tales" for one of Kuala Lumpur's most iconic railroad communities. All the artwork on the wall is for sale, with proceeds going directly to the Dignity for Children foundation, which ultimately seeks "to empower underprivileged children to break the cycle of poverty through quality education."
Sabrina Toppa is a New York-born writer and journalist covering travel, food, and politics. Her work has appeared in The Guardian, TIME, NBC News, VICE, and other outlets.