With the introduction of quick-n-dirty recipe channels like Tasty, plain ol' food channels need to step up their game and offer more than just a simple recipe to keep viewers' attention. Here's a handful of YouTube channels that have that secret ingredient that just keeps viewers coming back.
1. Emmymadeinjapan
Emmy's channel is an all-encompassing food channel. She taste tests, she travels, she cooks, she demonstrates kitchen products. Some examples of categories within her amazing channel are "Fruity Fruits," "Emmy Eats," "You Ate WHAT?" and other mini-series featuring prison food and outrageous hot dogs. What makes Emmy unique is her clear, gentle voice and honest reviews. When she tastes something terrible, there's no overdramatic declarations of "gross!" only a furrowed brow and an "Oh, I don't think I like that." One viewing, and you'll be hooked.
2. Steve1987 MREinfo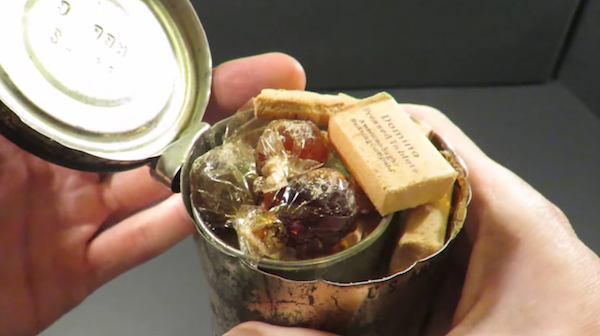 Photo courtesy of Steve1987 MREinfo
Steve is just a guy with a collection of Military MREs, which stands for Meal Ready to Eat, that he unboxes and samples on his channel. Typically used by military out in the field, Steve's collection of MREs spans decades. He has MREs from all branches of the military, all over the world, a number of battles and wars, and yes, he does sample nearly all of them. A common phrase: "Oh! That smells disgusting!" typically prior to sounds of chewing.
3. Sarah's Vegan Kitchen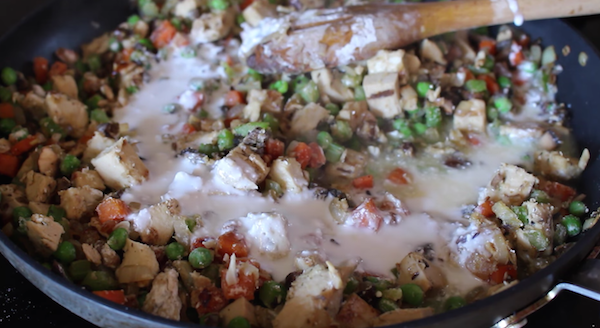 Photo courtesy of Sarah's Vegan Kitchen
I'm not a vegan, but I'm absolutely amazed at all of Sarah's recipes. She takes typical carnivore favorites like Reubens, Chicken Pot Pies, Corned Beef and so much more. Her instructions are clear, she cites her sources (always important!) and she provides great visuals so any chef can master tricky vegan cooking techniques upon first viewing—thanks to her Vegan Salmon recipe, I now know how to make-dairy free cream cheese!.
4. Village Food Factory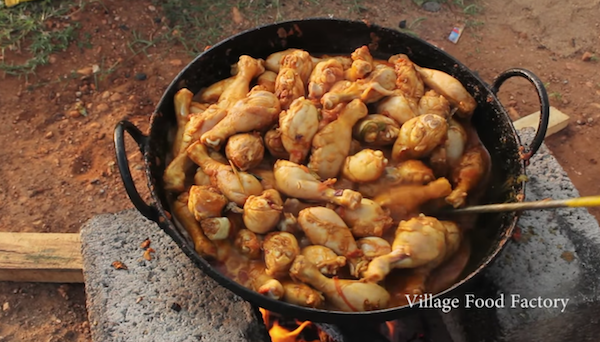 Photo courtesy of Village Food Factory
A man creates traditional South Indian cuisine and street food while his son lovingly films him for their shared Youtube channel. While the cooking methods are traditional—the videos all take place outside, over an open fire or on a brick stove—the host gives helpful tips and tricks on how to cook all sorts of cuisine. Need to expertly clean a crab? Watch the video. Cook a whole goat? He's got you. Interested in stingray? He does that too. He even has an episode where he cooks 300 eggs as easily as cooking a dozen. The shows end with him tasting his creations with a smile on his face.
5. BoxMac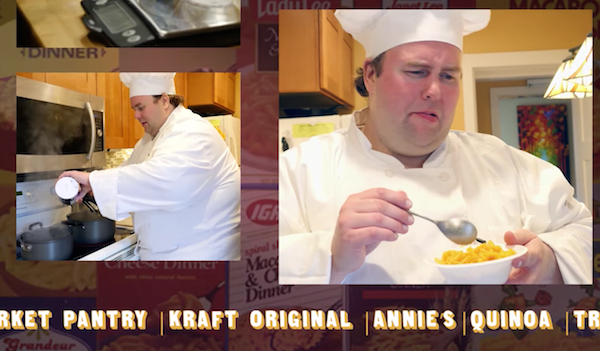 Photo courtesy of BoxMac
You wouldn't think that watching two dudes make jokes in a kitchen while making boxed mac and cheese would be entertaining, but it is. It SO is. Not only do they test out every brand of boxed mac and cheese they can get their hands on (there are more than you'd think), but they pepper each episode with pop culture references, kitchen know-how, and occasionally a song and dance number. Keep an eye out for their special holiday episodes—the production value is surprisingly high for a modest YouTube channel, to excellent results.
6. Binging with Babish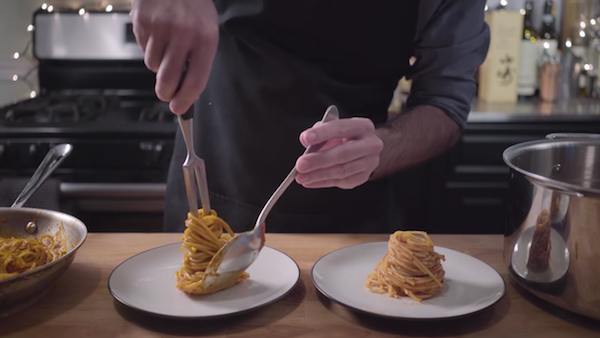 Photo courtesy of Binging with Babish
Have you ever watched a movie or tv show and wished you could reach right in and take a bite of what's on the screen. Well, Andrew Rae shows you how, sort of. His videos go step by step to teach you how to make items such as the Burger of the Day from Bob's Burgers, Adventure Time's Perfect Sandwich, Moonlight's Pollo a La Plancha and many many more. The episodes start with a clip from the pop culture piece in question and goes on to demonstrate how to create the recipe. Rae narrates the demonstration, and while you can't see his face for most of the video, his narration has a dry sort of humor to it as well. Now, excuse me while I try to recreate Rick and Morty's Szechuan Sauce…
7. My Drunk Kitchen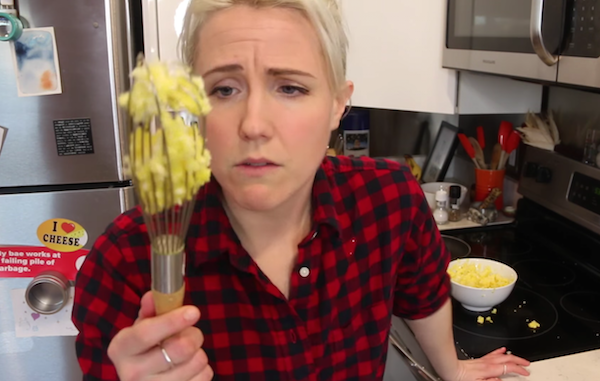 Photo courtesy of My Drunk Kitchen
And, finally, the queen of Youtube recipe channels. You won't learn much in the way of cooking, as Harto slurs through the directions and most of the ingredients end up on the floor, but you'll laugh your face off watching her attempt simple recipes after a bottle of wine. We don't condone drinking to excess and then playing with kitchen appliances, but we do suggest binge-watching this entire channel.
---
Ashley Blom is a New Englander and haphazard foodie living in Austin, Texas. Her book, "How to Eat a Lobster" is now available, and you can find her recipes and ramblings at forkingup.com