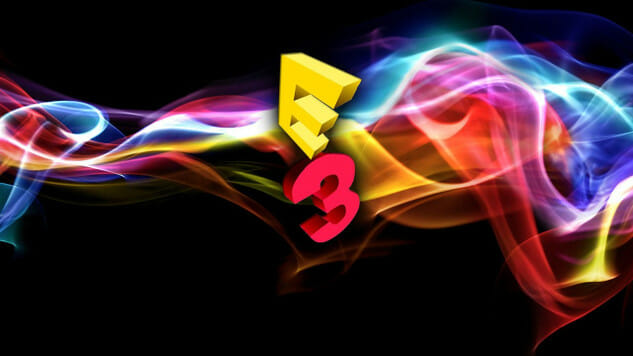 E3 may have been a bit smaller this year but by no means were the pickings slim. There's a lot to look forward to in the coming months, with some especially promising titles from Sony making their way to the market. What resonated with me in 2016? Check out my five top titles from the show.
1. Horizon Zero Dawn
An open world game is only as strong as its environments, and in that arena Horizon Zero Dawn excels. It also features a sophisticated tracking and hunting system that puts a fresh spin on the gameplay of predecessors like Far Cry. Aloy's adventures in finding her heritage will no doubt be a system seller for the PlayStation 4.
2. Here They Lie
I've been slow to warm up to VR but having played Here They Lie, the medium now seems veritably built for the horror genre. The game's development team not only boasts an impressive resume including Bioshock 2 and Condemned: Criminal Origins, they've also incorporated smart influences from horror film forefathers like Stanley Kubrick to deliver an experience heavy on a terrifying surrealism delivered in the virtual flesh. Here They Lie immediately sets forth an enormous pair of shoes to fill for the horror games to follow. Consider it another PlayStation system seller.
3. Overland
I'm a sucker for all things post-apocalyptia but Overland is so much more. It has the appealing art style of an indie game like Kentucky Route Zero, but with a turn based strategy gameplay that remains challenging even as you comfortably settle into the game's premise (a cross country roadtrip across a now-empty America). Did you know that The Long Dark was once conceptualized as something quite similar to what Overland is now? More on that later. For now, keep an eye on this indie darling.
4. Agents of Mayhem
While Agents of Mayhem is set within the Saints Row universe, in practice it bears little resemblance to the series as we once knew it. Nonetheless it is enormous fun, retaining the fast paced combat and responsive, darting controls of its predecessors. Players choose three heroes from a roster of twelve, switching between each as the situation calls. Those who've played Saints Row 3 and 4 will be especially pleased with the retention of the duck and dodge controls from games past. Based on my prior skills it was easy to pick up, yet the features were distinct enough to make the game feel fresh and new. I look forward to its release.
5. Deus Ex: Mankind Divided
E3 2016 was my first experience playing a Deus Ex, and having done so now, I can confirm: it's a goddamn shame I didn't start sooner. Sure, I wasted ten minutes of the Deus Ex: Mankind Divided demo throwing boxes and random trash into a ventilation chute, but the stealth based puzzle solving and combat is nonetheless right up my alley. Will the narrative hold up against allegations of insensitivity with regards to the so-called "mechanical apartheid"? Hard to say. I'm willing to at least give it a shot.
Holly Green is a reporter, editor, and semiprofessional photographer living in Seattle, WA. She is also the author of Fry Scores: An Unofficial Guide To Video Game Grub. You can find her work at Gameranx, Polygon, Unwinnable, and other videogame news publications.