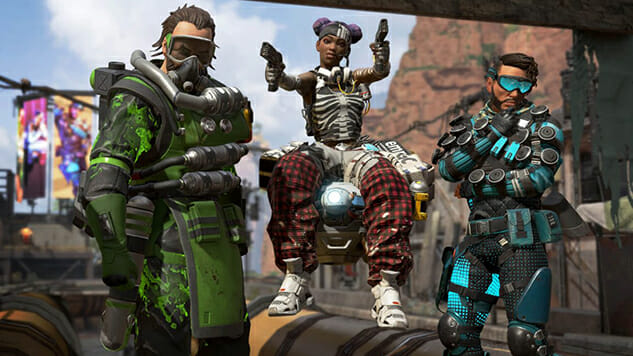 Respwan Entertainment's new battle royale game Apex Legends has reached 10 million players, peaking at 1 million concurrent, in just 72 hours.
The new free-to-play title from the creators of Titanfall saw 1 million unique players in just eight hours following the game's announcement and subsequent, immediate release.
The numbers trump the genre predecessors such as Fortnite: Battle Royale, which took a full 24 hours to reach the 1 million mark and two weeks to reach 10 million, per Eurogamer. Comparatively, at Apex Legends' 24-hour mark, the game had already seen 2.4 million players.
Vince Zampella of Respawn Entertainment said in a statement on their new parent company EA's website:
This has been a truly incredible journey. We tested and tweaked. We argued and agreed. We got to a point where we felt some magic. We knew it would be risky to take the franchise in this direction, to go free to play, and do a surprise launch. But we fell in love with Apex Legends and wanted, needed, other people to play it too.
Certainly Apex owes much of its whirlwind success to the previously established, massive prominence of the battle royale genre through its consistent presence on Twitch streams and in middle schools across the world. And although its initial numbers are impressive, the real chicken dinner will be maintaining enough momentum to reach Fortnite's massive 200 million player base.